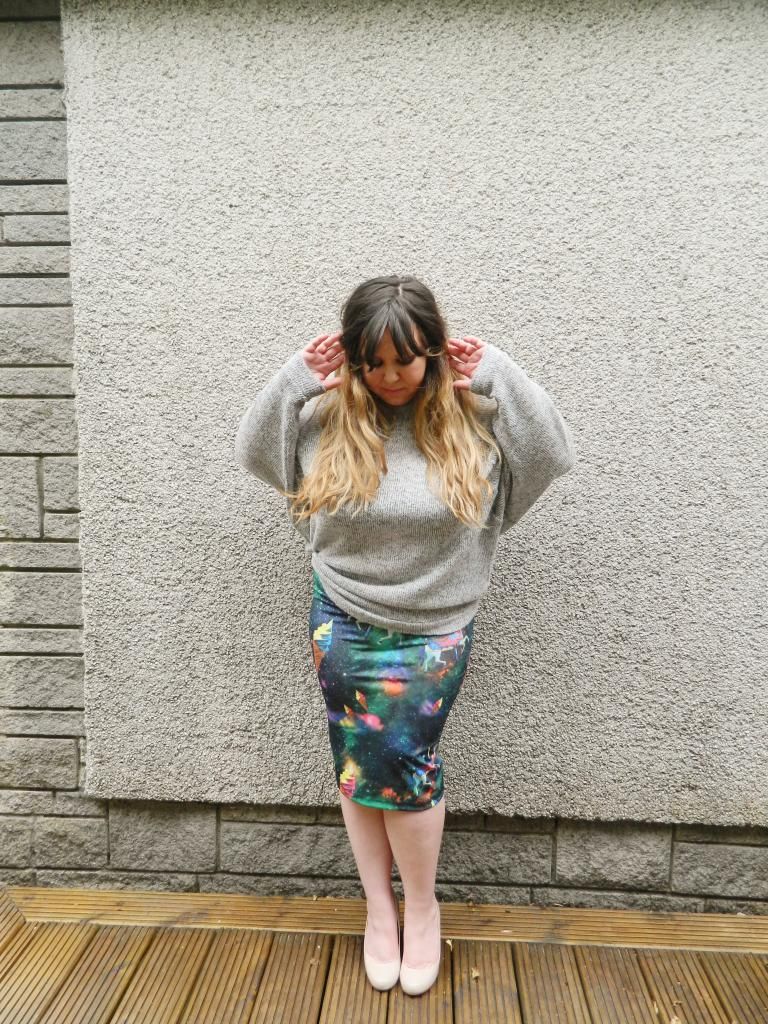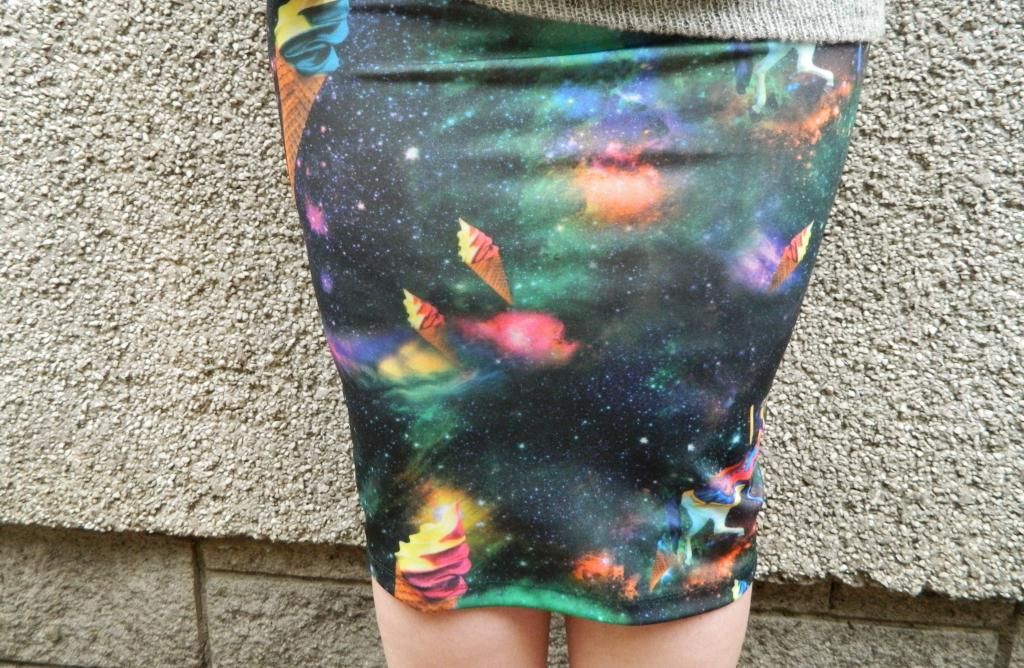 Shoes - Nelly (I got them a while ago and think they are sold out)
I fell in love with this skirt as soon as I saw it. Galaxy/space-like patterns are my favourite thing and mix that with unicorns and ice cream cones then this skirt is basically just my dream.
I was a little worried about the fit as I've never had one of these body con midi type skirts before and wondered if it would be that way that you weren't able to move your legs as it would be so tight but it's nothing like that at all thankfully.
The best news of all is Rare are having a mahoosive sale at the moment and this skirt is a cray cray £7 and the matching top is only £10 how amazing is that. I would get them really quick though as they sizes will go fast.
If you haven't had a look on Rare in a while, I would take a peek especially when this awesome sale is on. They have so many beautiful things, I think they have really stepped up their game for the summer collection, it's so lovely!
Isn't this weather beautiful, I hope you have all been able to enjoy the sunshine at the moment!
P.s You know you really are pale when your legs and your nude shoes are matching colours haha! Totally embracing my paleness!