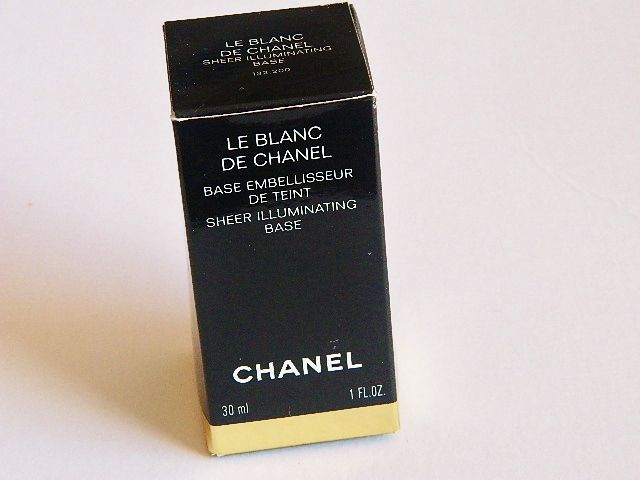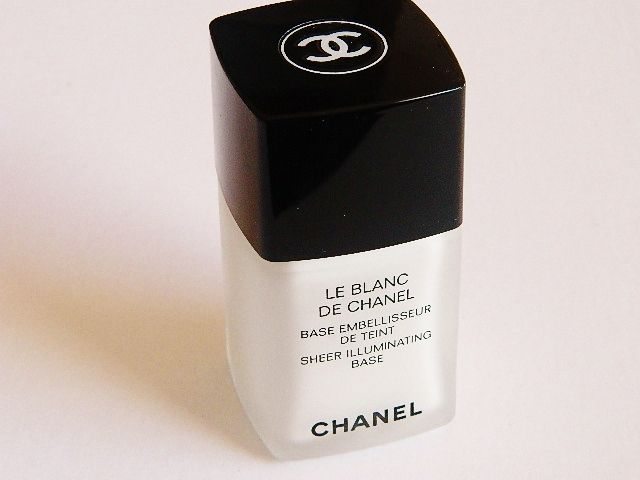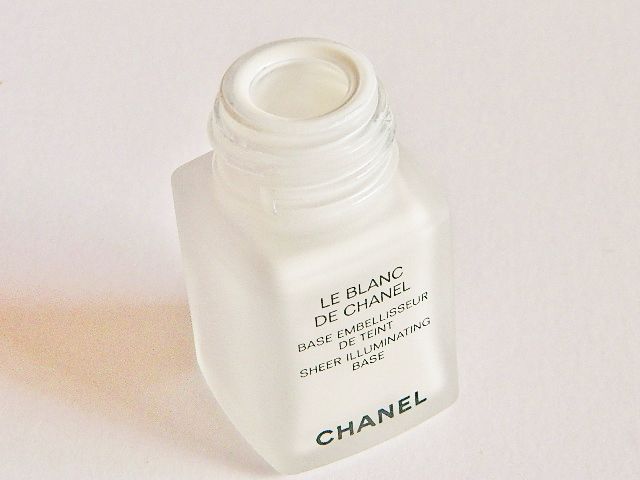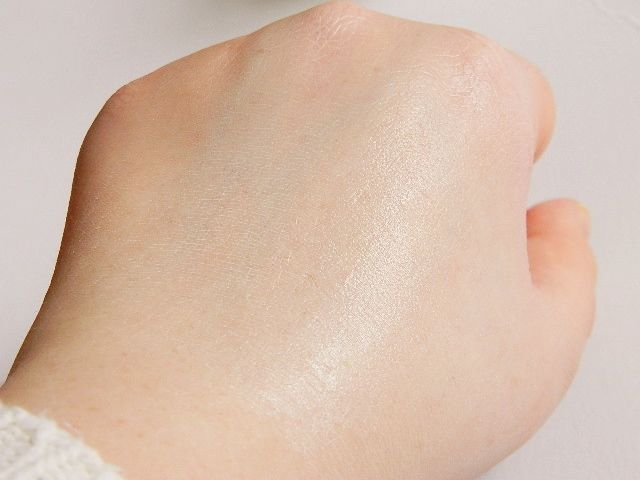 This is my favourite primer I have ever used, its the Chanel Le Blanc De Chanel Sheer Illuminating Base.
It can be used under your make-up as a primer or on it's own for when your having a make-up free day but still want to have a glowy look.
I use it mostly under my make up although I have mixed it with my foundation too to try and capture that illusive Hayden Panettiere all over glow look
(seriously what make-up does that girl wear, I need it in my life)
All the other primers I have tried have either done absolutely nothing or just given my face a sort of tight feel before I have applied my foundation but this feels so soft on my skin and as you can see in the photos above it gives a smoothing affect to your skin too and really does blur over any imperfections.
I took pictures of it on my hand rather my face as even though you can see it, its very subtle and I found the camera was picking up on the type of glow it has more on my hand than my face.
It definitely adds more wear time to my make-up too and stops it from sliding all over the place during the day. I also think its great if your going foundation free and just wearing your bronzer and blusher as you still get that flawless base by wearing the primer.
The only thing I would say is I don't think I would ever wear it on its own without some sort of make-up on top of it even though its recommended that you can. The reason for this is that the primer is white, like super white, as white as it looks in the bottle and it goes on your skin that colour until you really blend it in, then it turns clear but it does leave a slight white tinge on your skin which isn't noticeable at all when you wear even the slightest bit of make up but for me being such a naturally pale person I really feel like it just pales me out that little bit too much for me to wear it on its own but I didn't buy it for that anyway, so it's never bothered me.
I couldn't be happier with this product and it has the best smell to it ever, it sort of reminds me of a suntan lotion, it basically smells of summer, you know what I mean?
Are you a fan of this?
Which is your fave primer?
Buy this primer
HERE
for £31