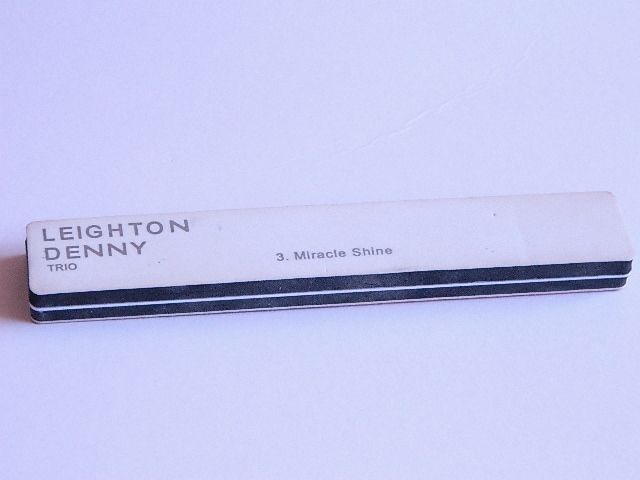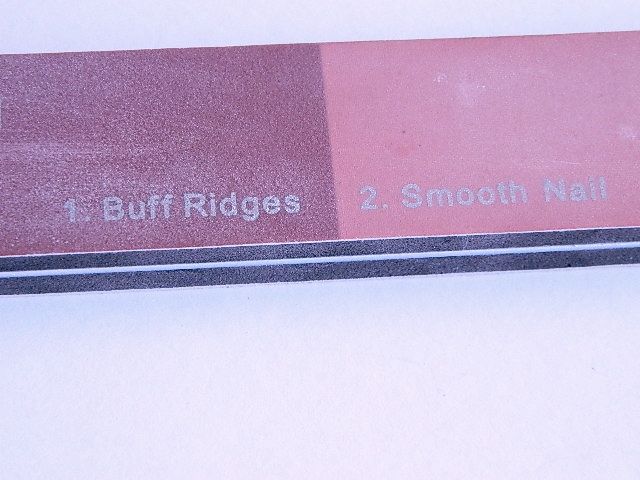 Nail buffing
. Rarely talked about but it's one of my biggest tips for keeping your nails healthy, looking good and making nail polish last longer.
Even though I much prefer wearing nail polish than having 'naked nails' I always have those times now and again where I'm just too busy to sit down and paint my nails and go through the whole routine and sometimes I just can't really be bothered. Which means I'm left with bare nails for a week or two.
So my trick for still keeping nails looking fresh and chic without polish on them is buffing.
Buffing nails is so quick to do, but the results
(if you use a good buffer)
are amazing and so pretty.
I have been through my fair share of buffers over the years and this Leighton Denny one is by far the best I have used.
Most buffers work on the same system, there are three sides or in this case sections.
Section 1 is always the ridge buffer, this evens out all the unsightly ridges you get on your nails.
Section 2 is always the part that smoothes over all the ridges that have just been buffed to give the nail a really clean soft look.
And the final part is section three and this is where your nails get really shiny and glossy looking.
As you can see from my nails above the Leighton Denny buffer gives such a good shine that its almost reflective. It really does add such a lovely look to your nails. Even when I don't have polish on my nails I always want them to look well presented and pretty as I think it's something you always notice in people if their nails are unkept and think this really does give your nails the ability to look great without polish on.
I find that the shine can stay for a good week which is amazing compared to some of the other brands I have used. Buffing my nails with this buffer also helps my nail polish go on smoother and last longer too.
I am such a fan of this and if you've never tried a buffer before I would definitely give this one a go.
Buy it
HERE
for £3.60 (for a limited time Marks & Spencer have it on sale)