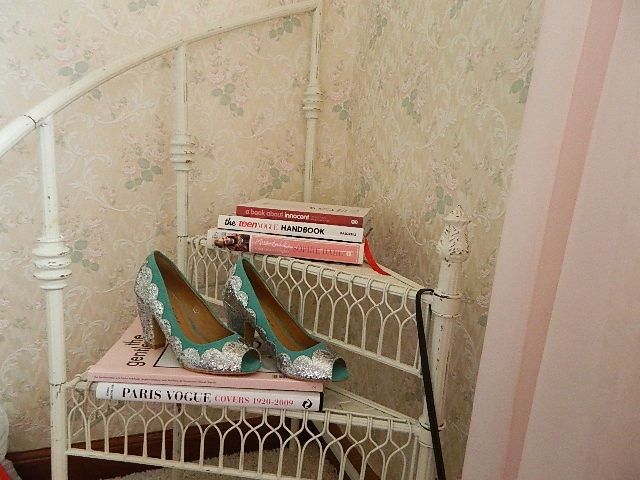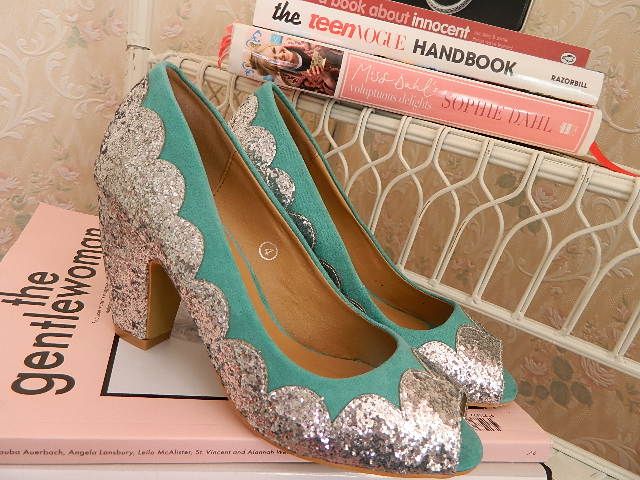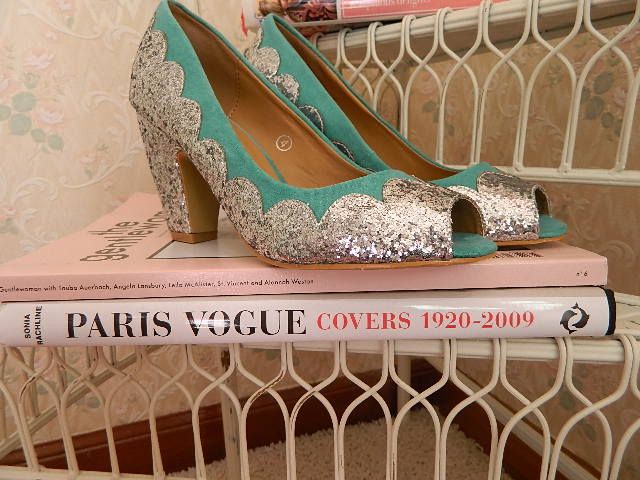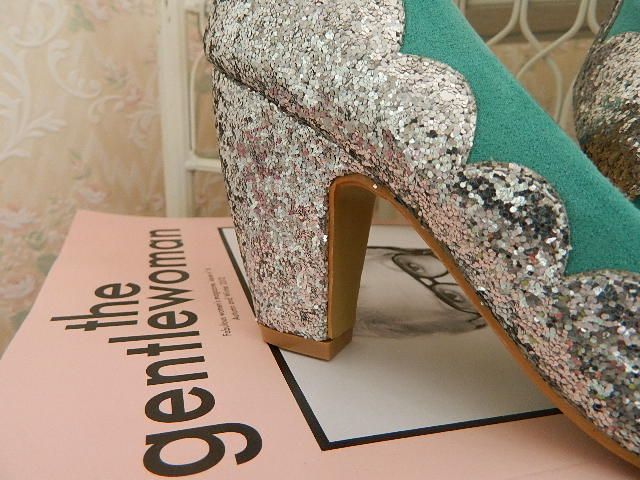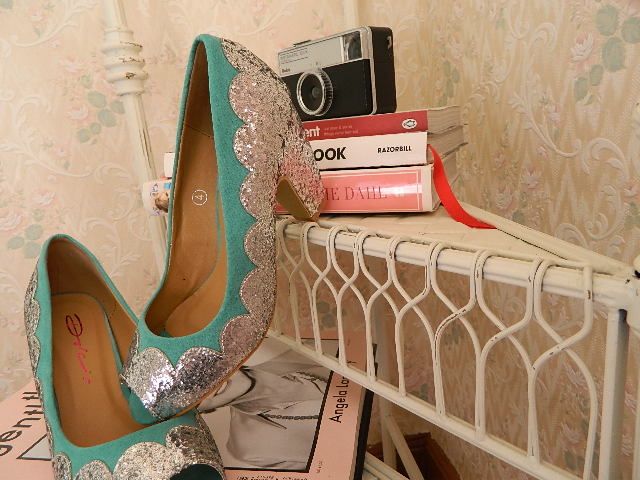 A few weeks ago Barratts got in touch to see if I would like to review a pair of shoes from their website and as soon as I saw these little beauties I knew I had to pick them.
I am obsessed by them, they are just so beautiful.
I love the shape of the shoe too, the little chunky heel is the perfect size to walk in without your feet getting sore and I love the open toe. I have been wearing them with my black jeans and they have been the most amazing pop of glitter and colour to an otherwise casual outfit.
I had been wanting a pair of low style court shoes for a while, I just think there is something quite old lady chic about that size of heel that I just love, in a retro way.
I think they are just so pretty that I have been displaying them on my little staircase in my room when I'm not wearing them as I don't think anything that glittery should be hidden in a wardrobe right?
What do you think? Are you a fan of glitter shoes?
(I would at this point of my post, put up a link for you to buy these shoes and the price - I think they were about £25 - but I've had a browse on the site and can't seem to find them anywhere, which is so annoying as I think they have now sold out. I've emailed and asked if they will be getting them back in and i'll let you know as soon as I hear. I know there is nothing more annoying than seeing a post with something you like in it without a link to buy, so I will try and sort it out as soon as possible)