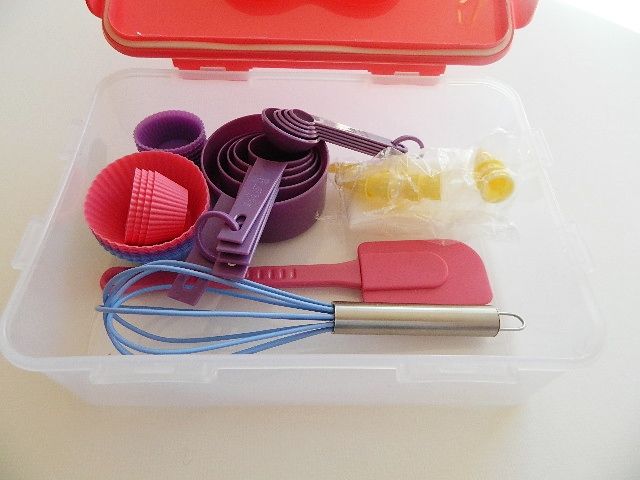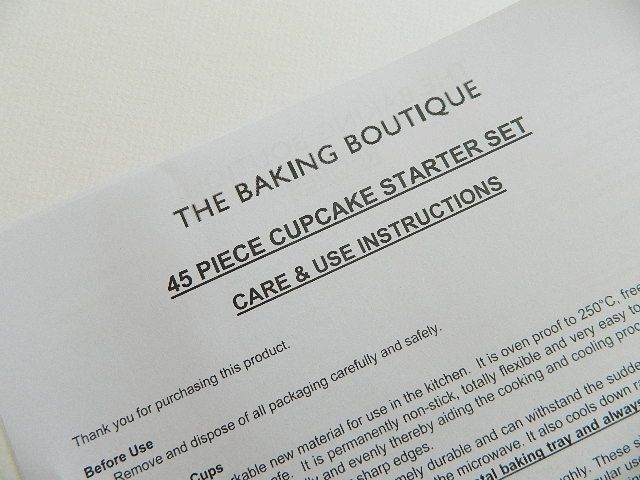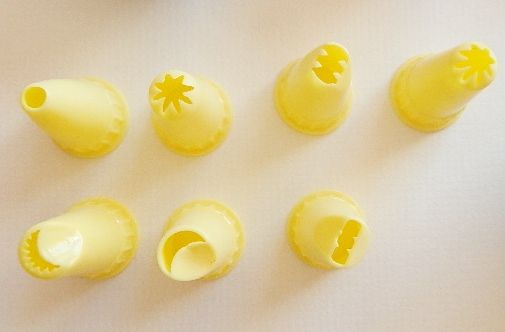 I thought I would show you my new baking set that I got.
I have always loved baking ever since I was little and my mum would let me help her bake cakes but it wasn't until a few years ago that I have really gotten back into it.
I love trying out new recipes and coming up with different variations of things, but the one thing I felt like I was lacking was baking tools.
Well, I say lacking, what I actually meant was that because I watch about 10 thousand different baking shows and they all make you feel like you NEED to have a KitchenAid mixer with matching and colour coordinated tools in your life or you literally will make the worst tasting cakes in the world, I buckled under the pressure and decided that I too, needed matching new utensils!
So when I came across this set on QVC I was so exited. Not only was it packed with everything I had wanted all in one set it was also silicone which I have always wanted to try backing with and even more importantly it was so pretty....
And to top it all off it was such a fantastic price. Considering most things to do with backing cost so much money now, I felt like I got a bargain.
The whole set is perfect and such good quality too. Everything is made of silicone from the cake cases to the spatula and its all a lot more sturdy that I had imagined too.
I know I sound like the biggest baking geek in the world, but honestly you don't know how excited I am to finally have measuring spoons in my life, seriously the envy I would feel when all those bake-off contestants would measure their sugar and flour out perfectly with their measuring spoons and cups and I would be struggling with an old pair of scales....ah the joy haha!
The piping bag is amazing too and it comes with 8 different shaped heads for you to achieve different effects. I can not wait to make some meringues and start piping them into little meringue kisses, so super duper cute!
I am so pleased with this set and can't wait to get copying all the new recipes from the new Bake-Off series.
You can buy the set
HERE
for £11.88