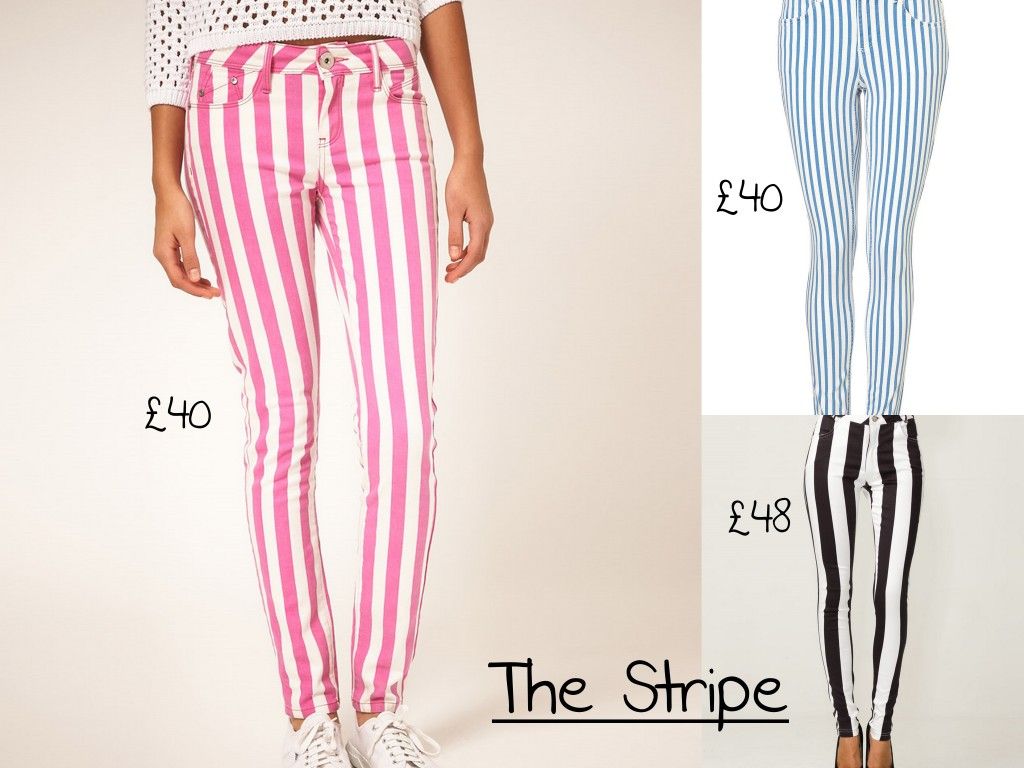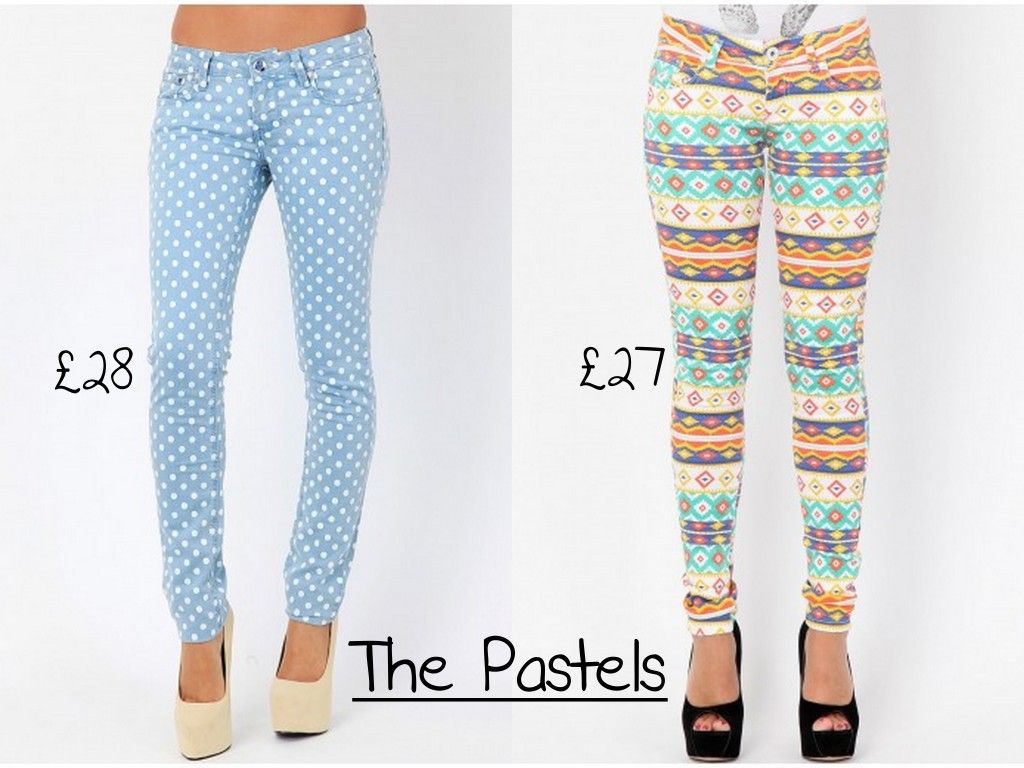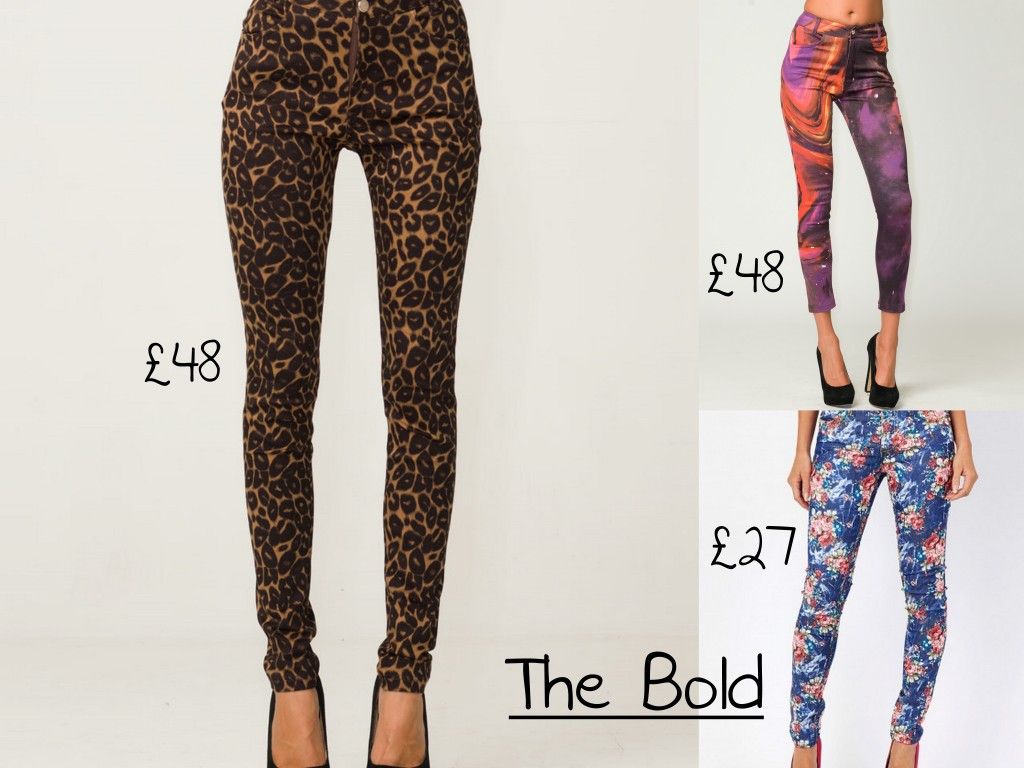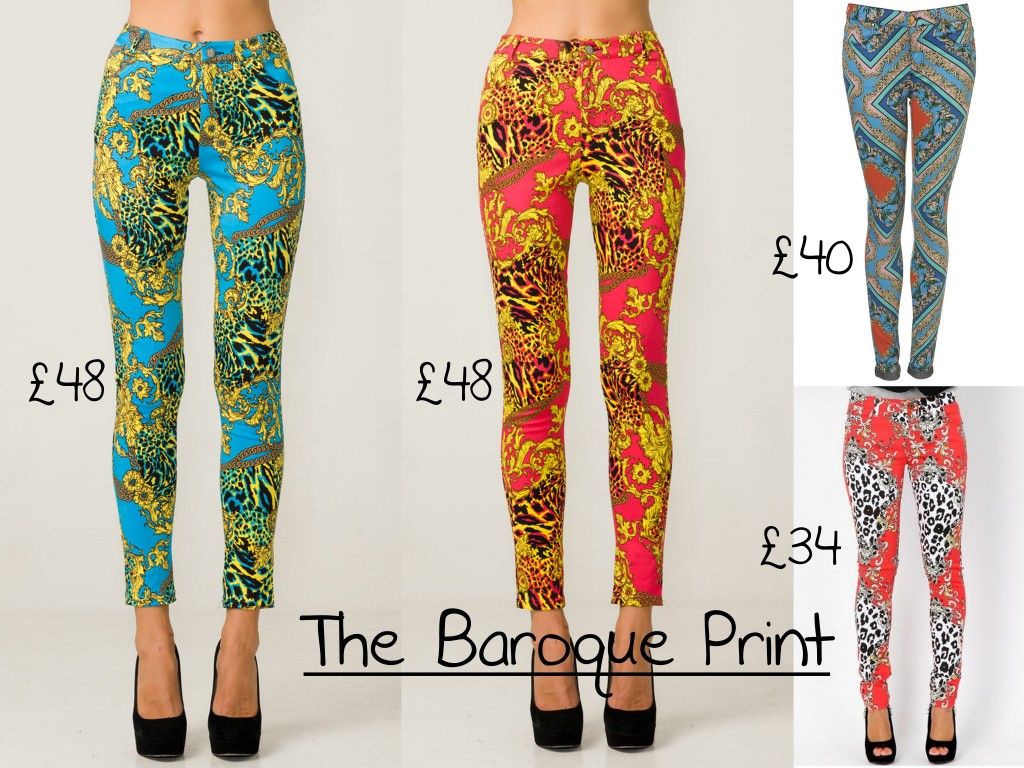 I LOVE patterned jeans, I think they are fun and so easy to wear with a simple sweater or Tee. When things are so 'On Trend' I normally skip them as I like more classic pieces but these are just too cute, that I just can't help myself!
Although, because they are so 'Now' which normally means by the end of summer you will be fed up with them, that I don't think they should be an expensive item, I think the cheaper the better as you don't know how long you will want to wear them it's not like investing in a good pair of blue jeans, these are just little bits of fun for your summer wardrobe.
So with that in mind I have put together a little post with some of the prettiest ones out there but they are ALL under £50 so it means you won't be out of pocket and still get some really cute jeans just in time for the sun to start shining!
Let me know what you think and if you will be buying any Patterned Jeans?
Here are the links to buy...
The Stripes-
1.
Pink
2.
Blue
3.
Black+White
The pastels-
1.
Blue
2.
Crazy Patterned
The Bold-
1.
Leopard
2.
Spacey Print
3.
Floral
The Baroque Print-
1.
Blue
2.
Pink
3.
Dark Blue
4.
Red