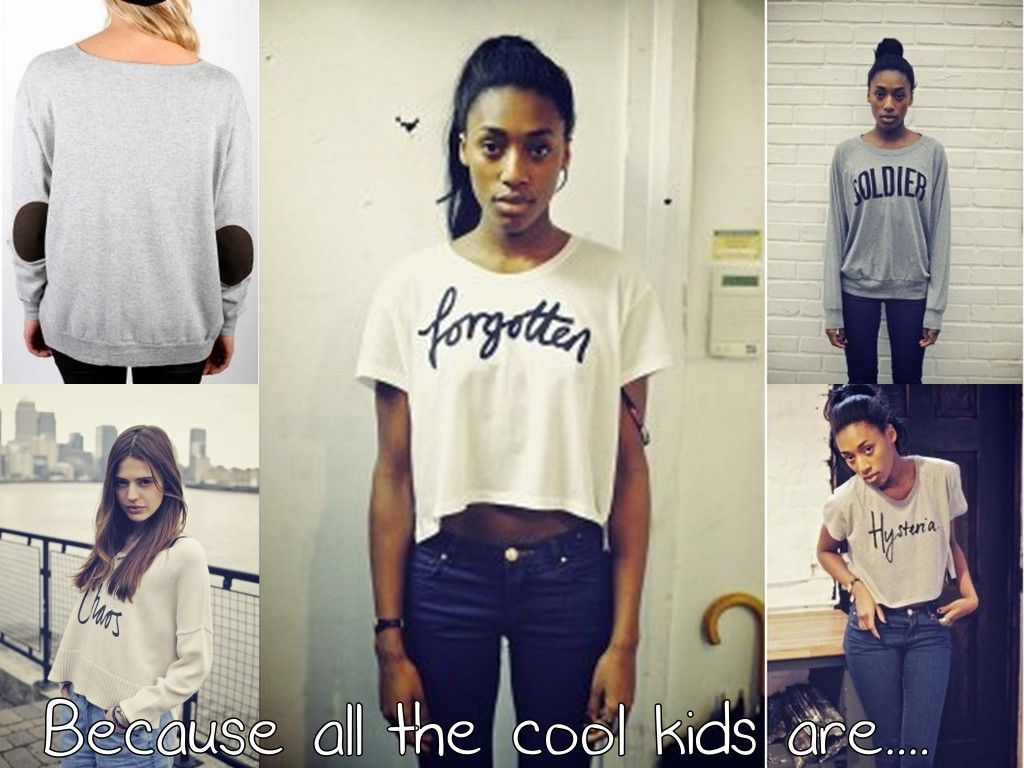 I have been a fan of this brand for such a long time and it's so nice to see their sparkly new website with their expanded range on it.
I love everything down to the cotton they use, to the styling and photography.
I love when you see a label just get it right, like your a fan of the actual brand as much as you are a fan of the clothing, it goes hand in hand to create something pretty beautiful.
Everything has a certain effortless feel to the whole brand, you know?
Like you can put on one of their sweaters with a pair of skinny jeans and your good to go, like that's all you need to make you look ready for adventure.....
If you haven't taken a peek at their website then i think you might fall in love with it.
Take a peek
HERE
You can buy the designs also
HERE
at Topshop
And
HERE
at ASOS and of course on their own site too.
The prices are really reasonable, with sweaters being around £40 and Tee's being about £30 give or take a few pennies.
Are you a fan?
What's your favourite piece from this new collection?
I think mines has got to be the Soldier sweater or
this
sweater both are just epic and would kinda just go with everything.right?