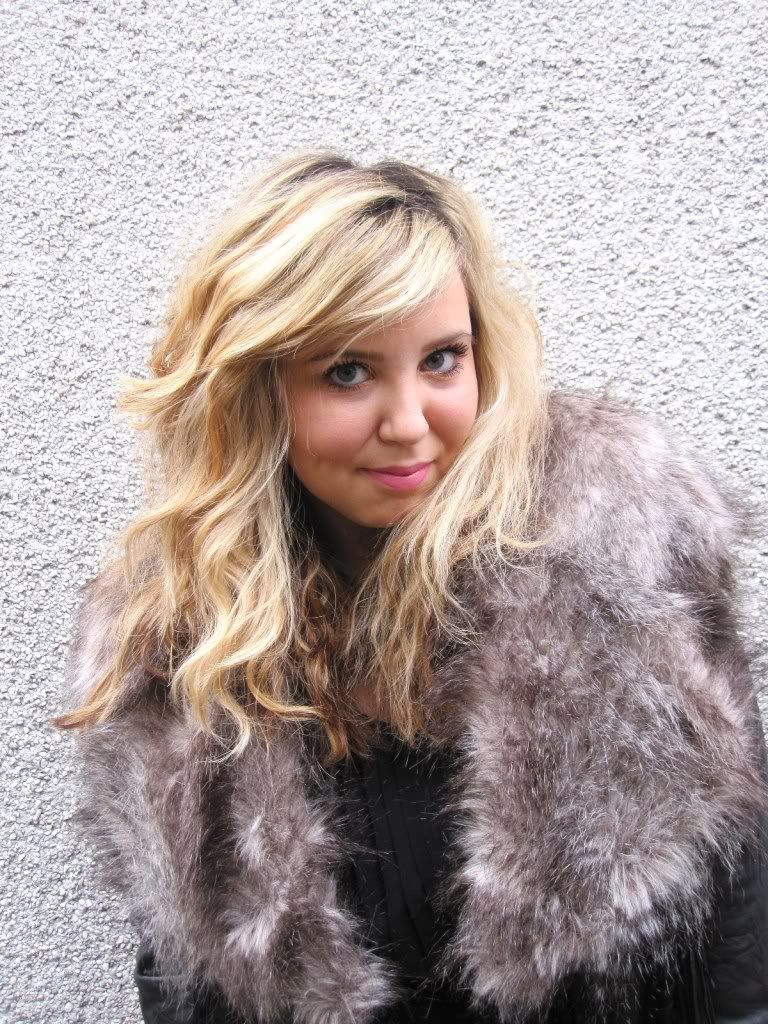 Dress- Ellos
Leather Jacket - Muubaa
Jeans- Motel
Fur Gilet - ASOS
Shoes- ASOS
Best British Bloggers got in touch with me a little while ago to ask if I would like to take part in a bit of a bloggers challenge which was to style this 'Little Black Dress' into a Friday night outfit.
As soon as I heard those three little letters L.B.D, my answer was of course....Hell Yeah!
So I think there is one blogger from each region of the UK taking part. i.e Scotland, England, Ireland, Wales.
And I am of course reppin' Scotland!
This is how I styled the dress and how I would wear it on a Friday night. I never like to feel too 'dressy' if you know what i mean?
If I'm wearing a dress like this, then i like my hair to be a bit un-done and natural looking make-up to stop it looking too WAG-tastic.
I really didn't know what this dress would look like on as it's really stretchy and in a sort of smock-style. But when I tried it on, I loved it. The stretchy-ness makes it feel really comfortable and the pleats and little frills at the bottom give it a really lovely shape.
It has two layers and lining so it feels a lot more expensive than it is at £39.
I ADORE my Jordan jeans from Motel that I got just before Christmas. I really didn't know whether to buy them as at £48 I thought they were a bit pricey but I ended up finding a 10% off code (Thanks Google!) and as it was my Mama's birthday party coming up, I thought they would make a great b'day party outfit, which they did.
I'm so glad I got them as they keep selling out on the website and I know they would be one of those things that if I didn't buy i would always regret it when i saw other people wearing them!
Are you a fan of the LBD? And have you found your perfect one yet?