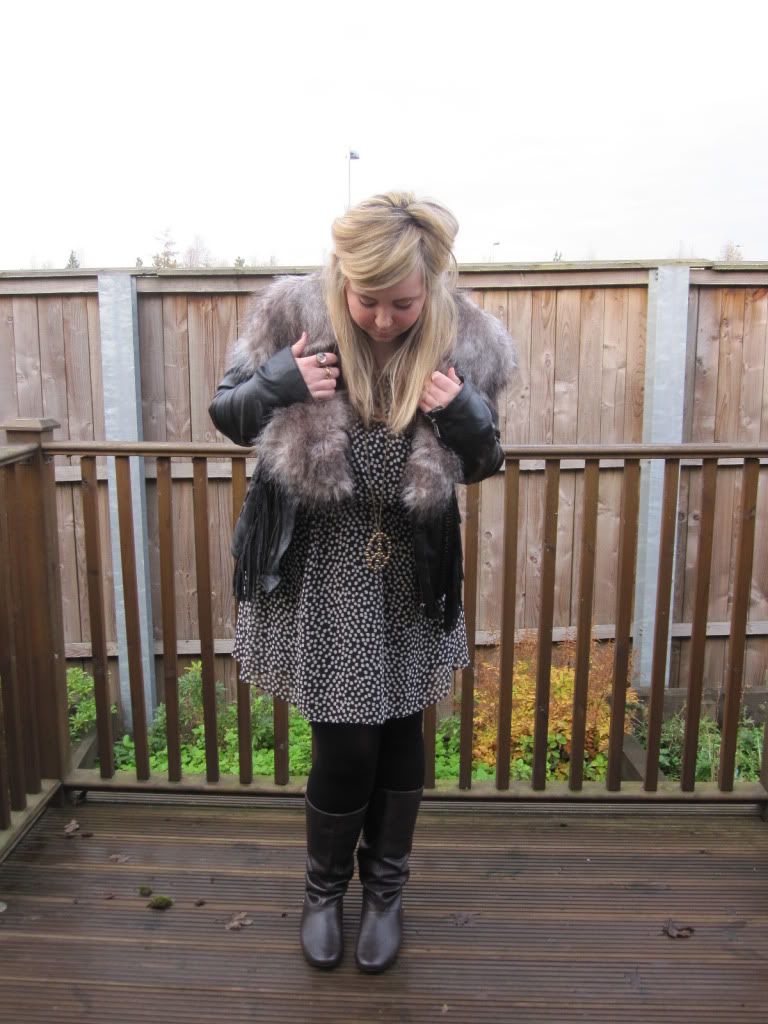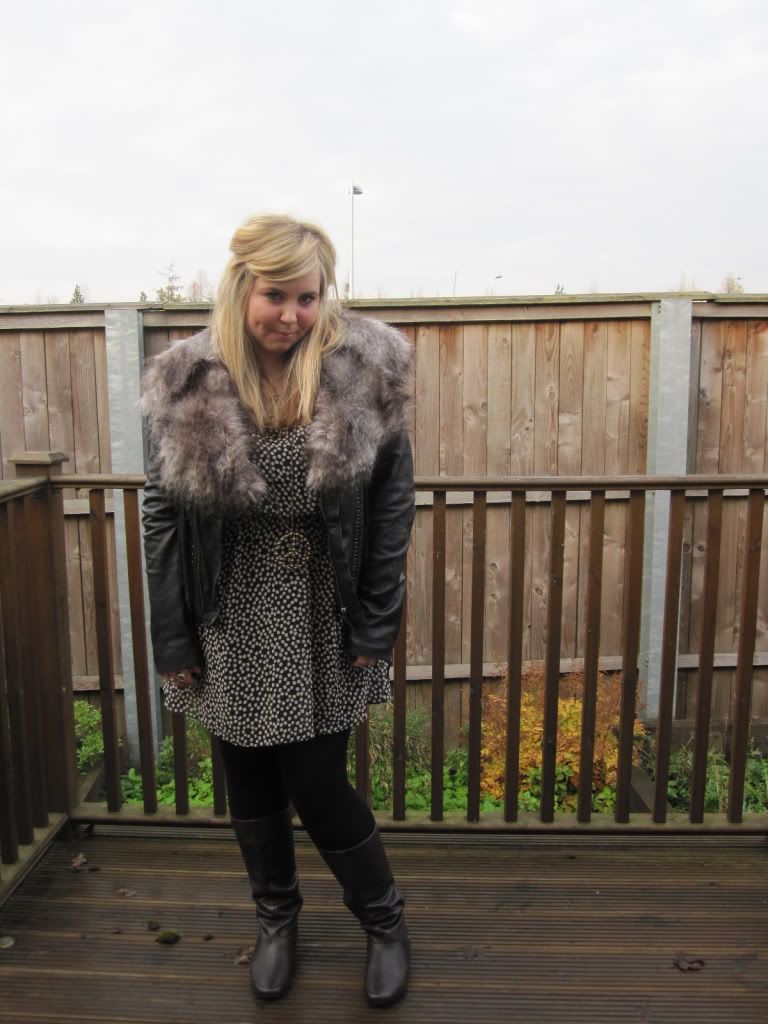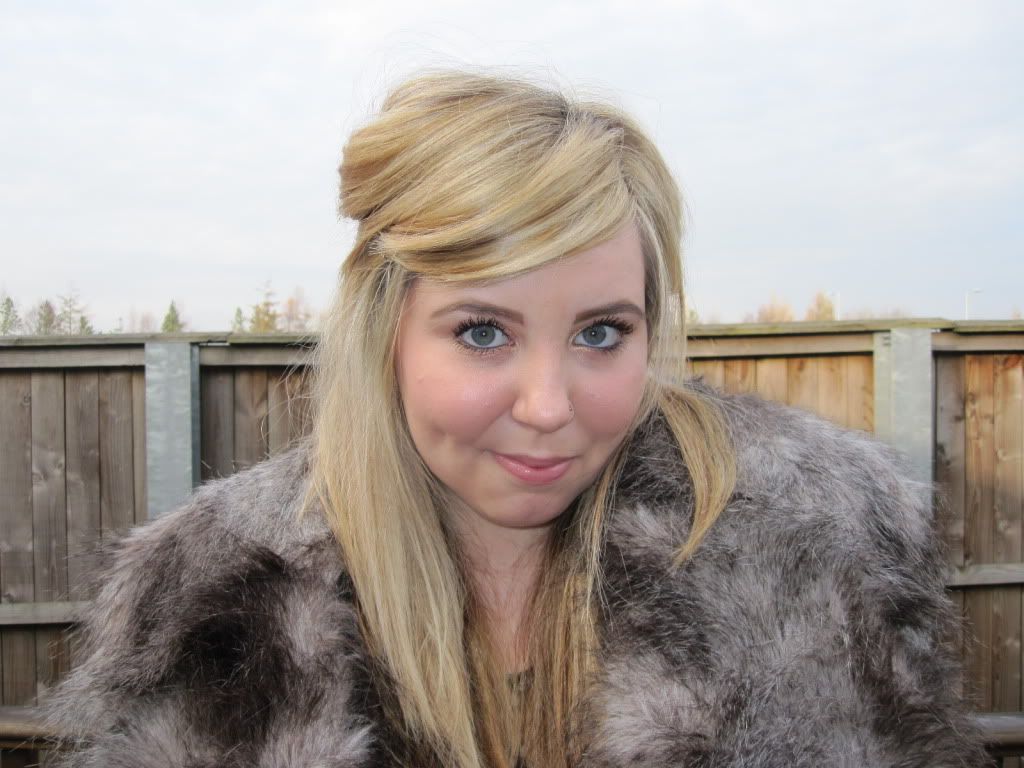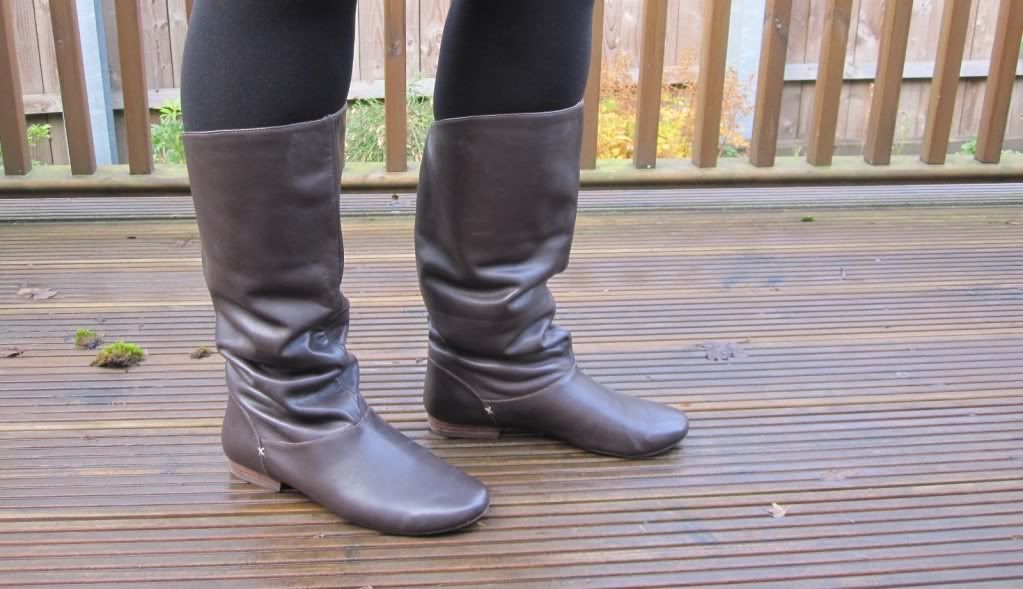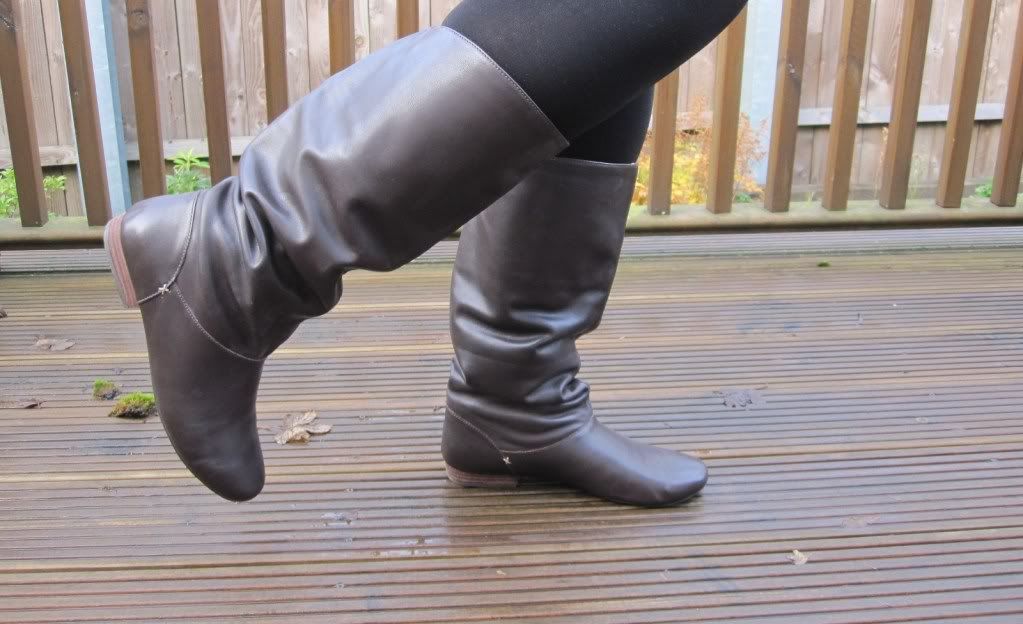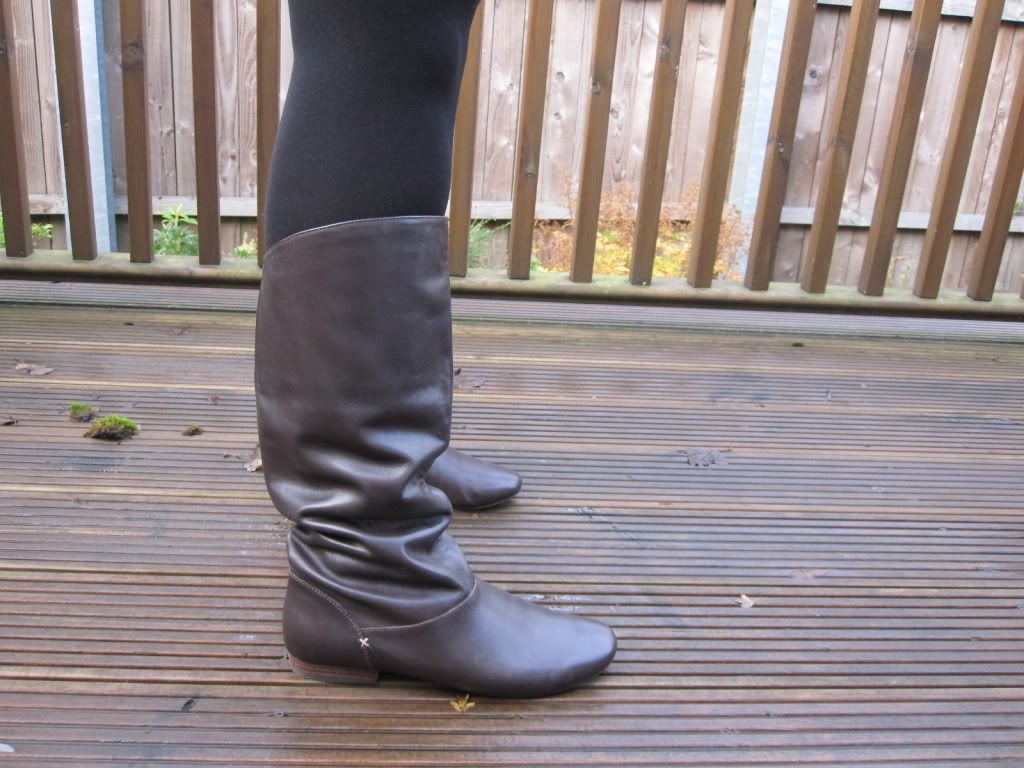 Leather Jacket-
Muubaa
Dress- ASOS
120 Denier Tights
- ASOS
Boots
- Clarks
Necklace-ASOS
Fur Collar
- ASOS
Sorry for the major absence of outfit photos, fingers crossed this is my blog getting back to normal with posting etc. I could list 100 million reasons why i haven't been keeping up with the blog as much but you know the usual drill sometimes non-blogging life gets so busy that its hard to keep up a blogging life too, but it looks like things are making there way back to normality now, Yah!
I LOVE this fur collar I got a few weeks ago. I bought it to go with my outfit for my mama's 60's birthday party she had a few weeks past. It was such an investment as i really haven't had it off since. I have wore it with Tee's, sweaters, cardigans, coats and everything in between. I just feel it gives a more glamorous 70's/Almost Famous type of feel to any outfit.
What do you think of my boots?
Honestly I was actually going to play a little bit of a game and get you all to guess where they were from but i couldn't resist in telling you -

CLARKS

!!!
Can you believe it, you would never think it right?
For those of you who are non-uk'ers Clarks is a shoe store most commonly associated with children's shoes (who didn't get there first pair of shoes from Clark's, remember that big ole' machine you used to have to stand in so they could measure your feet?) and also with older people who like the more, how should i put it 'demure' shoe.
Well over the past few years i have been seeing new adverts and editorials for Clarks, I've noticed that they did have a more 'younger' feel about them but to be honest i still had the view of Clark's that i did when i was little and was begging my mum to let me get some Nike hi-tops for school instead of clarks light-up ones, so i didn't really take any notice of the slightly different branding!
That was until i got an email a few weeks ago from Clarks. It was a really lovely email telling me all about their new collection and explaining the re-branding that has been going on over at there. I was really intrigued to see the new styles as the email explained about all the 'fashion-y' magazine that had been really impressed by the collection.
As I clicked around the site, i can honestly say, truthfully i was in complete shock, gone were the big chunky wedge soled Mary-Jane's and in their place is a collection that i would say has a little something for everyone. The styles are so of the season, with beautiful leathers and suede and an array of flattering styles. The biggest shocker for me though were the boots. I actually wanted at least 5 pairs. I genuinely never thought i would ever say i wanted anything from Clarks, and i mean really like 'omg i have to have those boots', thats how much i want them!
I was lucky enough to be given a pair to try and out and i choose these ones above. I adore the angled edge which i always find flattering and i have been desperate to find a good pair of slouchy boots for years.
It was the beautiful deep dark chocolate colour that sealed the deal for me though, i always find that colour so chic and wearable especially for winter time.
The one thing i knew i wouldn't have to worry about with clarks was the fit, because at the end of the day that is what they are most famous for. And my mama's words are still true 'You can beat a Clarks sole to last you through the winter' and that's exactly right, i think these are definitely a forever buy. The style and colour are classic so I'm sure they will be getting me through many a winter (and summer, i do live in Scotland, there isn't that much of a difference between seasons!) for years to come.
I really wanted to write this post as i know most people my age will have the exact same opinion of Clarks that i had. But i just wanted to urge you to reconsider it and check out their site. It has this much more modern and sleeker feel. The adverts for their new ranges are so spot on and current i actually found myself getting excited at all their new styles to come because in all truth-fullness some of the pieces wouldn't look out of place in Topshop. Don't get me wrong they still have some styles aimed at their older customers but i would say the majority of the brand is aimed at the 20-30's market now.
I could go on all day tyring to convince you of their big makeover but i think you should just take a look for yourself.
Oh and This was the other pair I'm considering buying, what do you think, i LOVE them?
Check out Clarks
HERE
and buy my beeeautiful boots
HERE
Also i just want to say I honestly haven't been influenced by the lovely people at Clarks on what to write here at all, these are all my honest opinions, when i got the email from Clarks i thought there is no way I'm writing about them on my blog but after reading through it and seeing for myself all the new styles i really just wanted to let you all know about them too. I know that at this time of year everyone is struggling with money etc and there is nothing more annoying than buying a big purchase like your winter boots from Topshop, Miss Selfridge etc and wearing them once for them to fall apart (lets be honest, we've all been there right?) and i thought if I'm going to be recommending a pair of boots i want to genuinely believe that they are good quality, a lovely style and most importantly for me, worth the money, which is, in my opinion exactly what these little lovelies are.
Are you a fan of Clarks, has your opinion of them changed?
Oh and on a totally un-related topic, I got my hair re-highlighted and i went blonder again, what do you think?