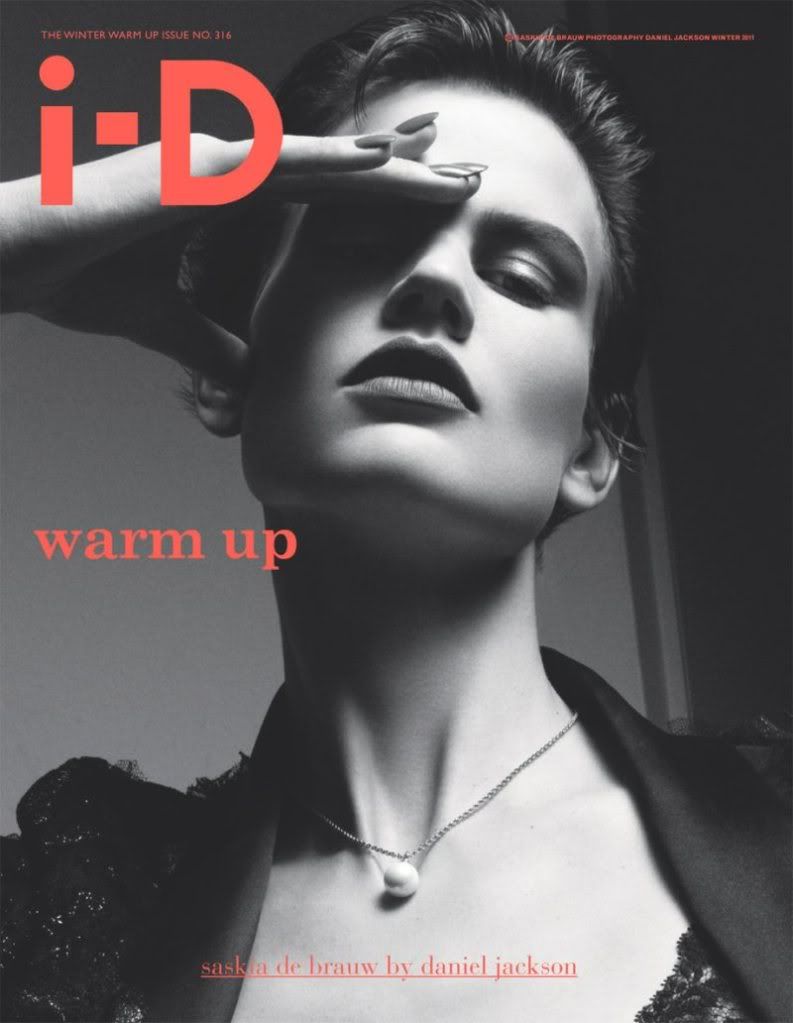 I LOVE I-D magazine, I don't really know why I've never posted more about the mag on here before, I think I sometimes get too caught up with all the whimsical American editorials and covers sometimes.
I adore these four covers's for I-D's winter issue.
These are the types of covers I love, i obsess over simple images and things even like bold text and font.
I have never looked at a Vogue cover with all the text and model/celeb posing in an awkward hands-above-head-pose and thought wow, that's striking. Images like that are just too busy for my personal taste.
Which is one of the reasons i love I-D so much, everything about it is stylised and simple and I love that all their covers have the trademark wink all interpreted in a different way.
Can't wait to get my hands on this issue.
Which cover is your favourite?
Mine has got to be Anja Rubik, just love everything about the image but how crazy beautiful does Jourdan look too, it looks like a supermodels cover from the 80's.