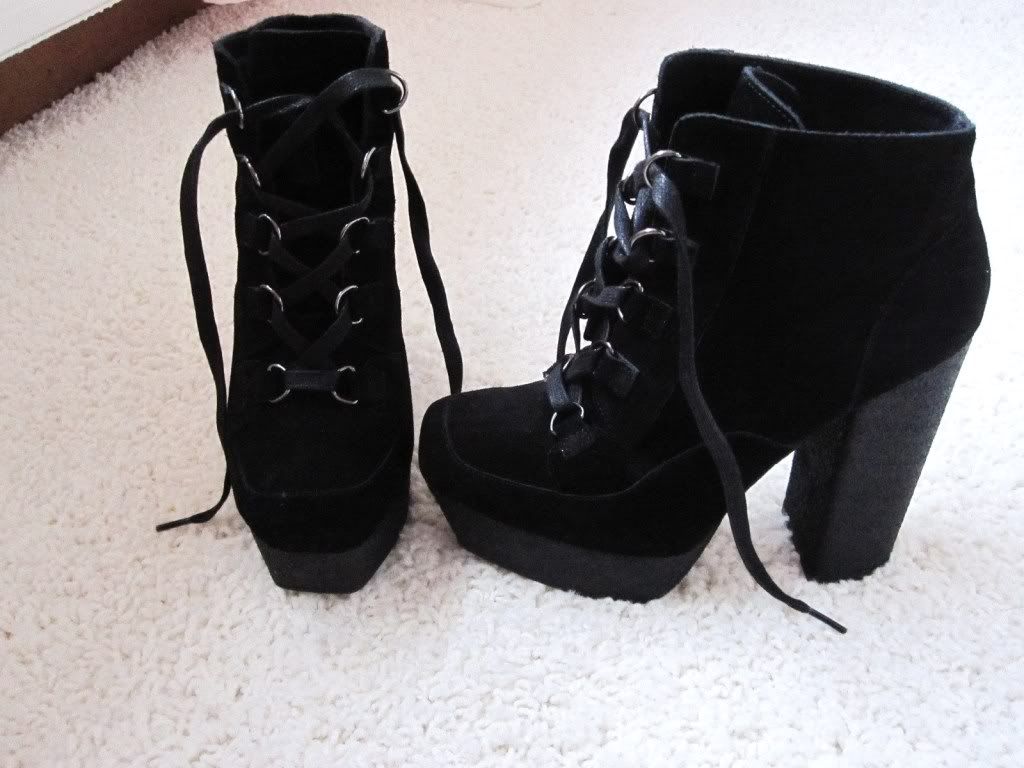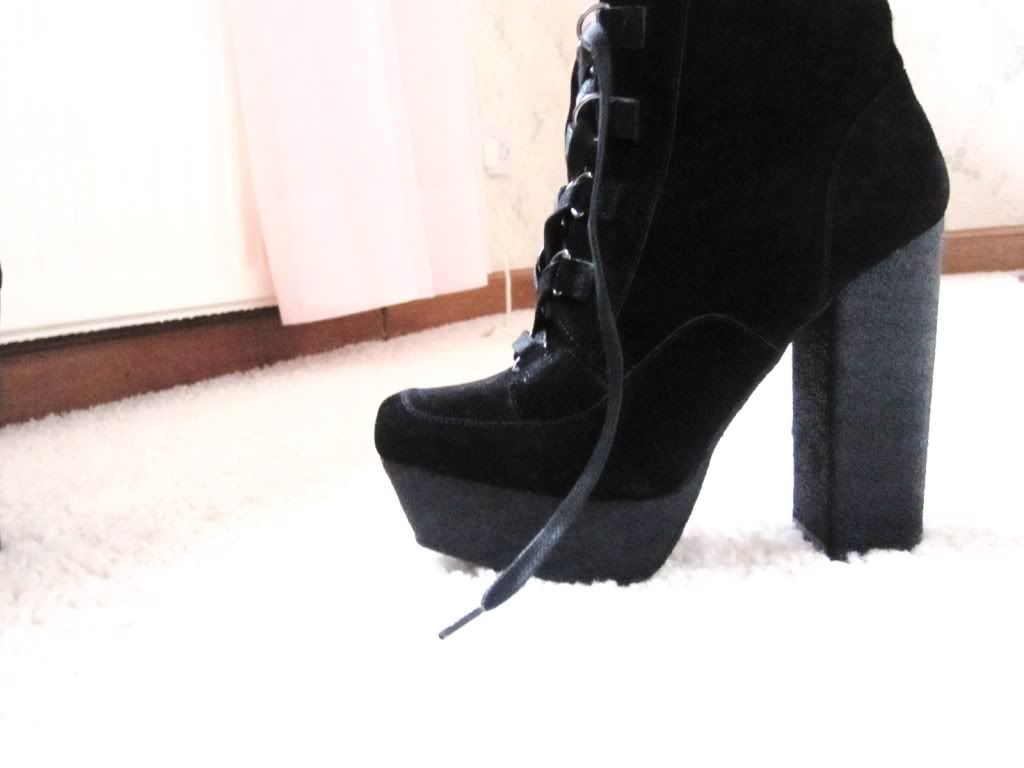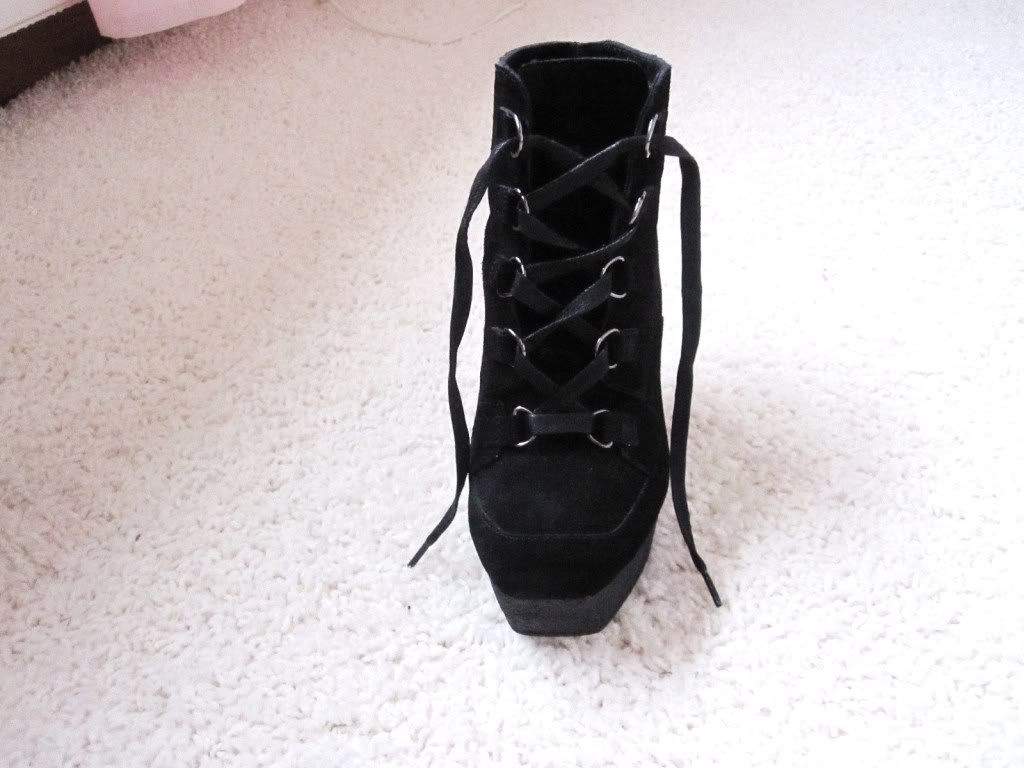 Ever since those Emma Cook for Topshop boots came out (and sold out) a few years ago I have been on a life mission to find a pair similar without them being 'rip-offs' and finally, finally I think i have found them.
I spotted these in the ASOS sale a few weeks ago and just thought I had to have them.
To be honest I thought they would be a little smaller in height than they actually are and when i got them i was a bit like 'ahh too high'.
But thankfully when you put them on, because the platform is so big too they don't feel that crazy high.
The heel and platform are a sort of spongy rubber so they are pretty bouncy when you walk and its makes them so much more comfortable.
Oh I tried to find the link to them so you could all check them out on the site but i can't seem to find it. I'm sure they are still on the site somewhere though, when I can't find something on there I always Tweet them they are super helpful I always find, so you could try that if you wanted to get your hands on a pair too, i would highly recommend them!