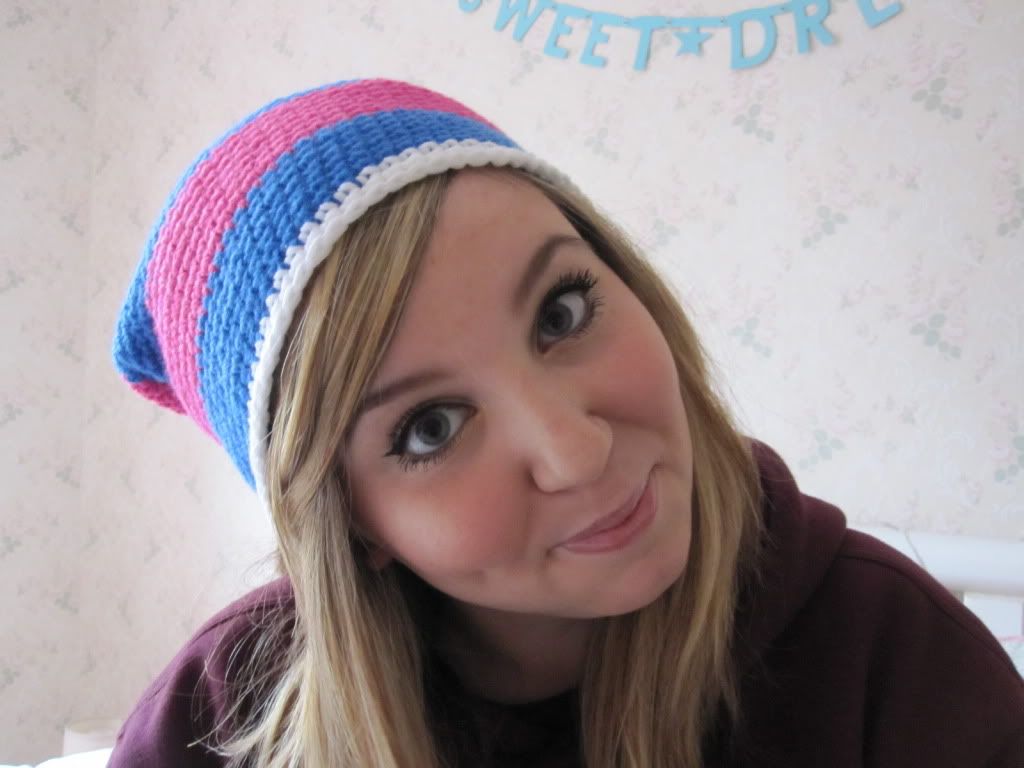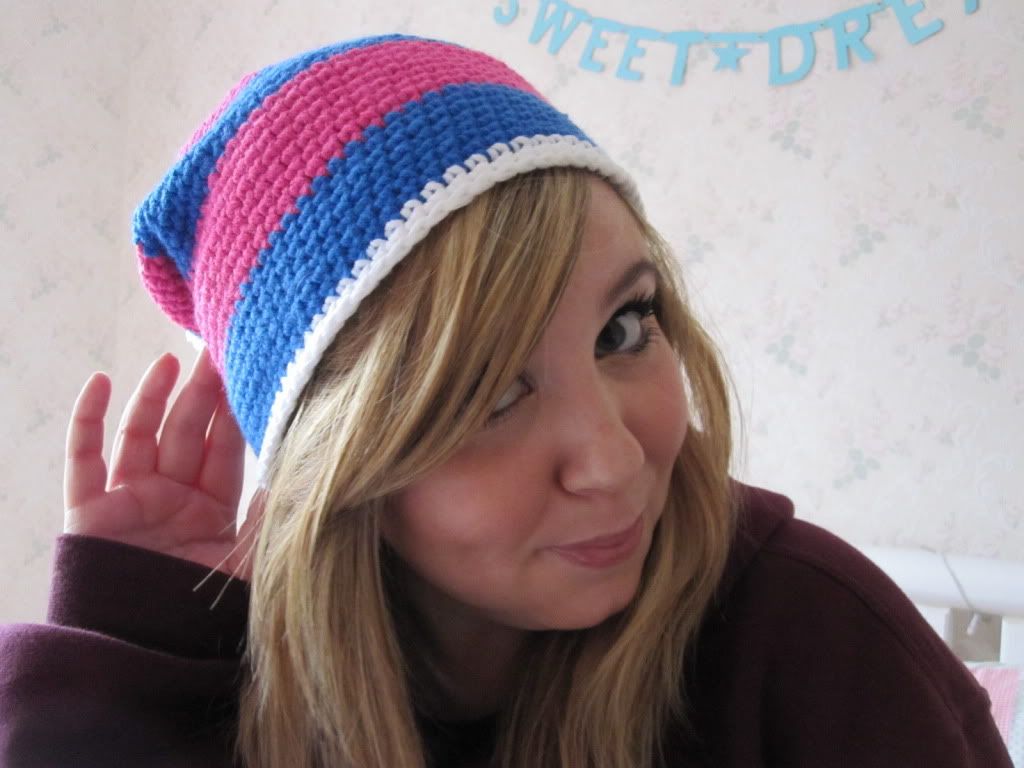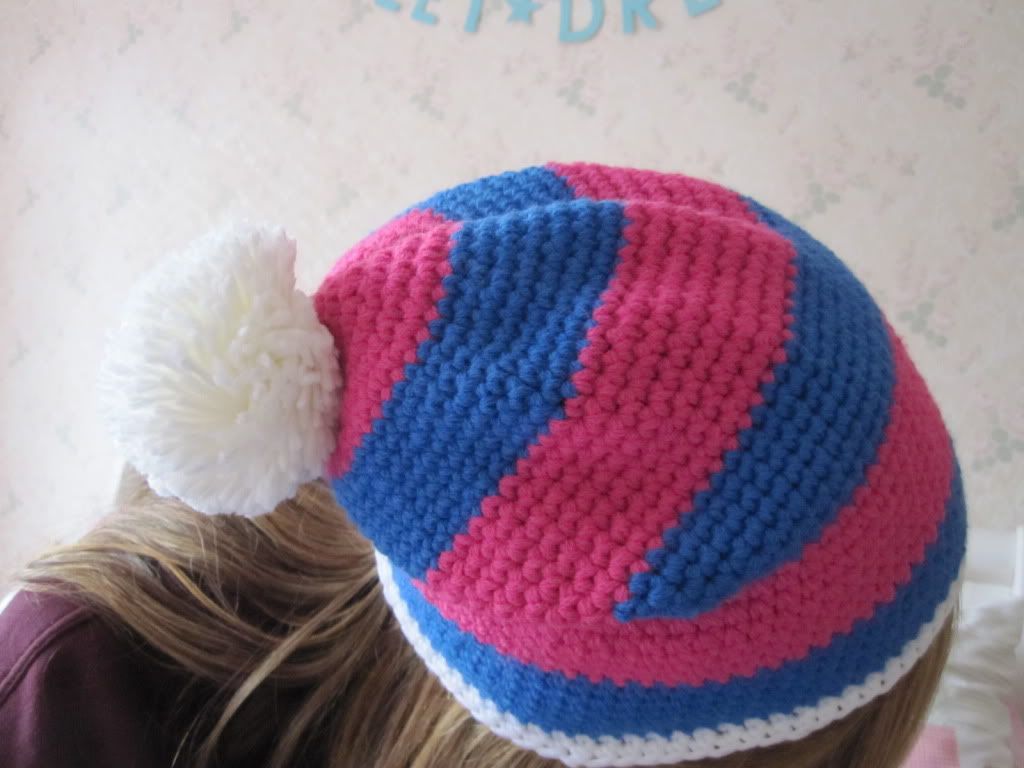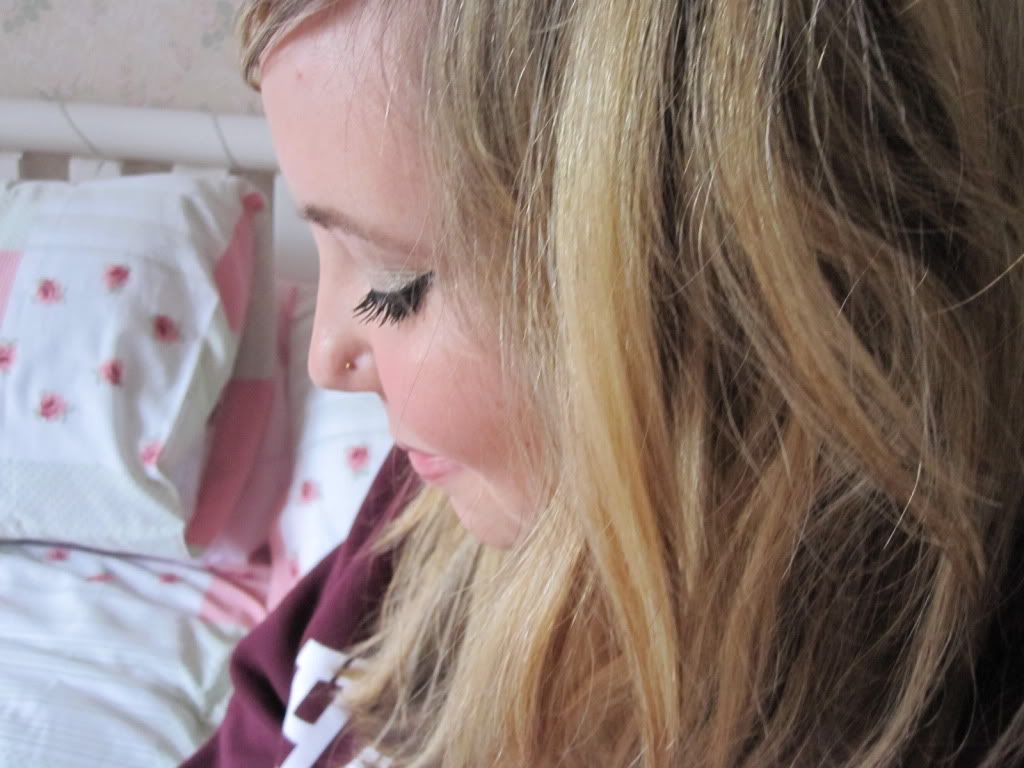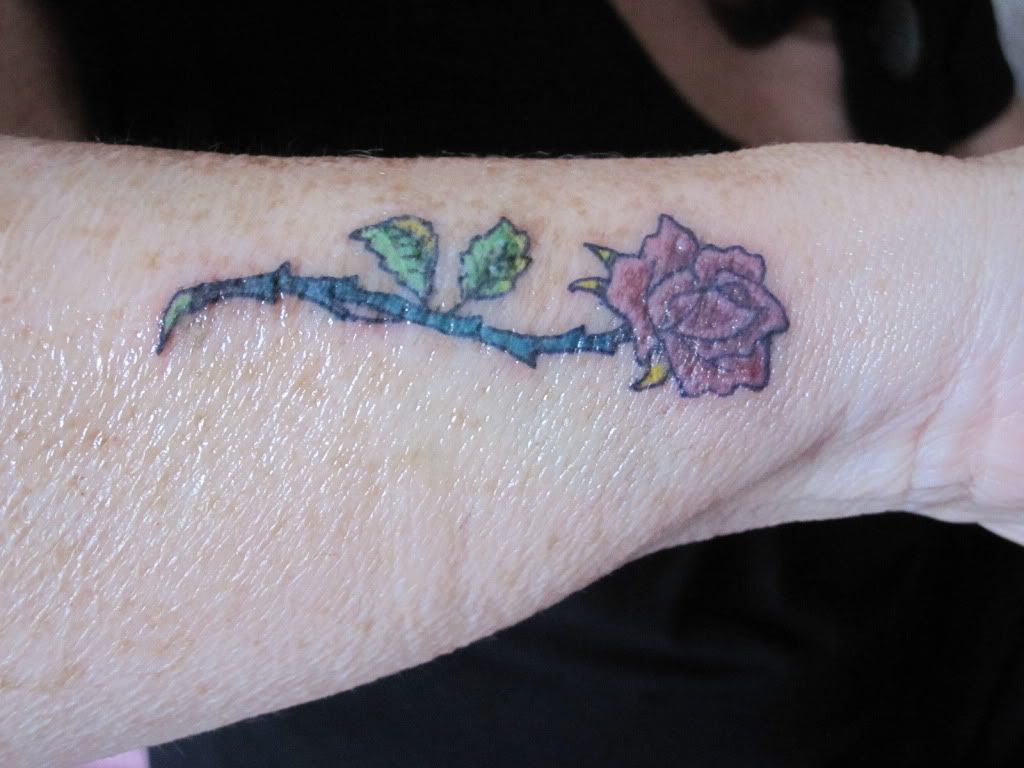 Last week I got the loveliest little package sent to me with this super cute hat inside it.
It is from Zaini.
Zaini

is a hat company started in 2010 by Scottish Ski instructor Miranda Harper who was working at a ski resort in Switzerland at the time and decided that there wasn't enough pretty and warm hat's about so went and made her own!
The hat is crocheted and has a strip of warm fleece round the head/ears bit and is also lined for heat too!
I LOVE hats but i don't know if i necessarily suit all hats, i have mega thick hair which always seems to make my head look bigger when i wear hats but it doesn't stop me wearing them and i was so excited to try this one out!
I adore how slouchy it is and the colours and pom-pom are so fun too. Being a fellow Scot like Miranda I am very thankful for her making the hat super warm as its starting to get so cold here and this is perfect for keeping my head warm, i hate when you get ice head (or brain freeze, whatever you like to call it) when its so cold outside!
I have started to see more and more of these cropping up everywhere from magazines to them all wearing them in the Big Brother house, i definitely don't think you need to be near a ski sloop to rock a Zaini hat!
You can check them all out and buy them HERE, they are really great reasonable prices too!
I would definitely recommend them as a different alternative to a woolly hat for winter time, i think this one seems warmer and i think its super pretty too!
So hat news aside, a little life update for you as i feel i have majorly been neglecting the blog the past week or so.
This week after years of wanting it done I went and finally got my nose pierced (you can see it in the picture above) I am so happy with it as i have always wanted it but have been too scared to get it done in case it was sore. It was a little uncomfortable but nothing un-bearable to be honest although it still is a little tender now, so i hope it settles down soon. So glad i done it though, I felt so brave, HaHa!
Also following in my footsteps my mum got brave this week too and got a tattoo (pictured above)
My mum has always wanted a rose tattoo since she was my age but never got one so for her 60th birthday, which is just in a few weeks time she decided to finally go for it and get her first tattoo, so we went off to the tattoo parlour for the second time in one week and she got it today.
She was so calm I was like are you not nervous, I think i was more nervous for her,HaHa!
She wanted it to be noticeable so got it on her wrist, its pretty small but looks big in the picture for some reason. She is so happy with it and I'm so happy she got it, i think its so lovely that she finally got it done after all this time!
I can't believe its my mum that has got the first tattoo in my whole family, so funny, she is totes Rock 'n' Roll!!