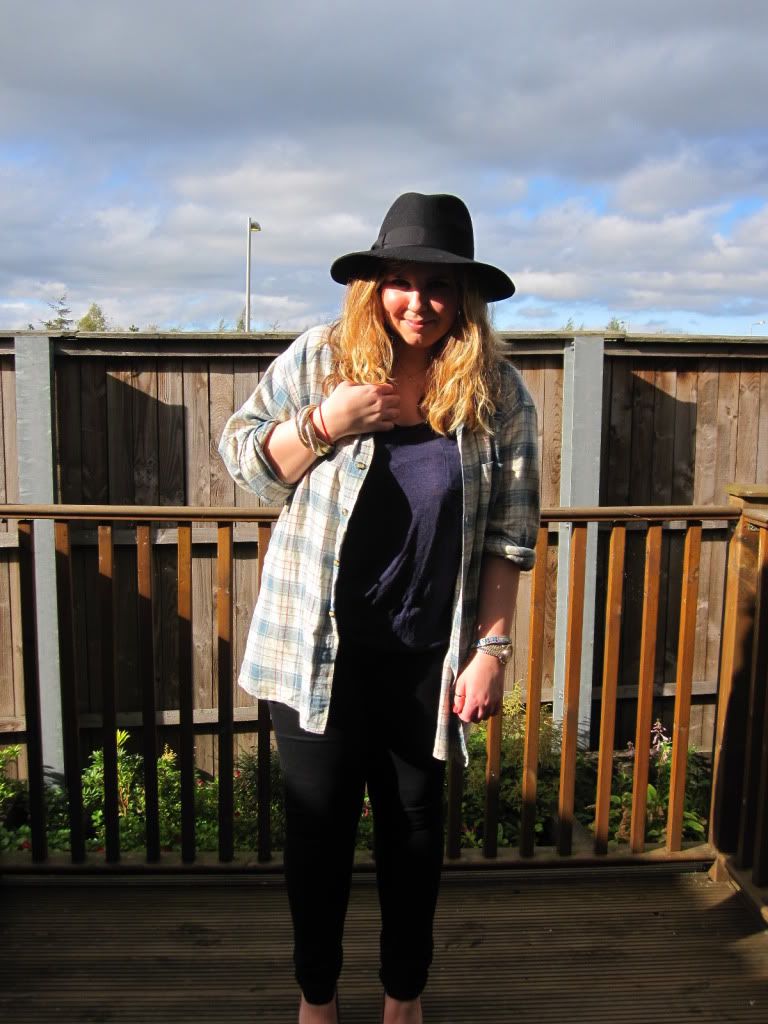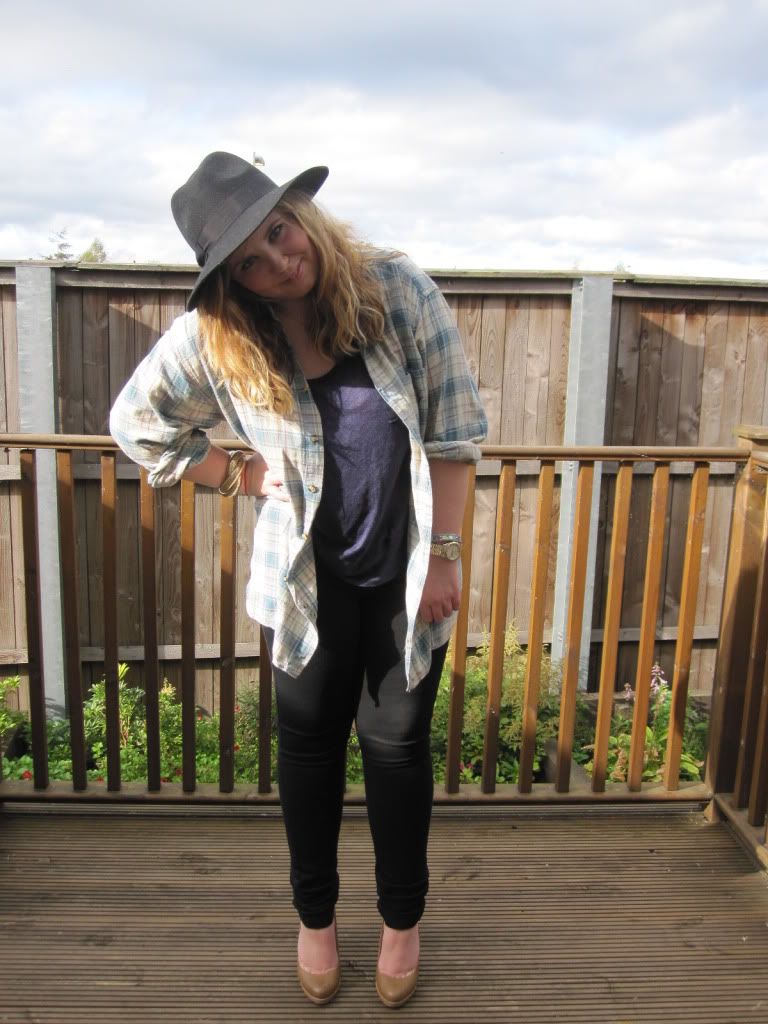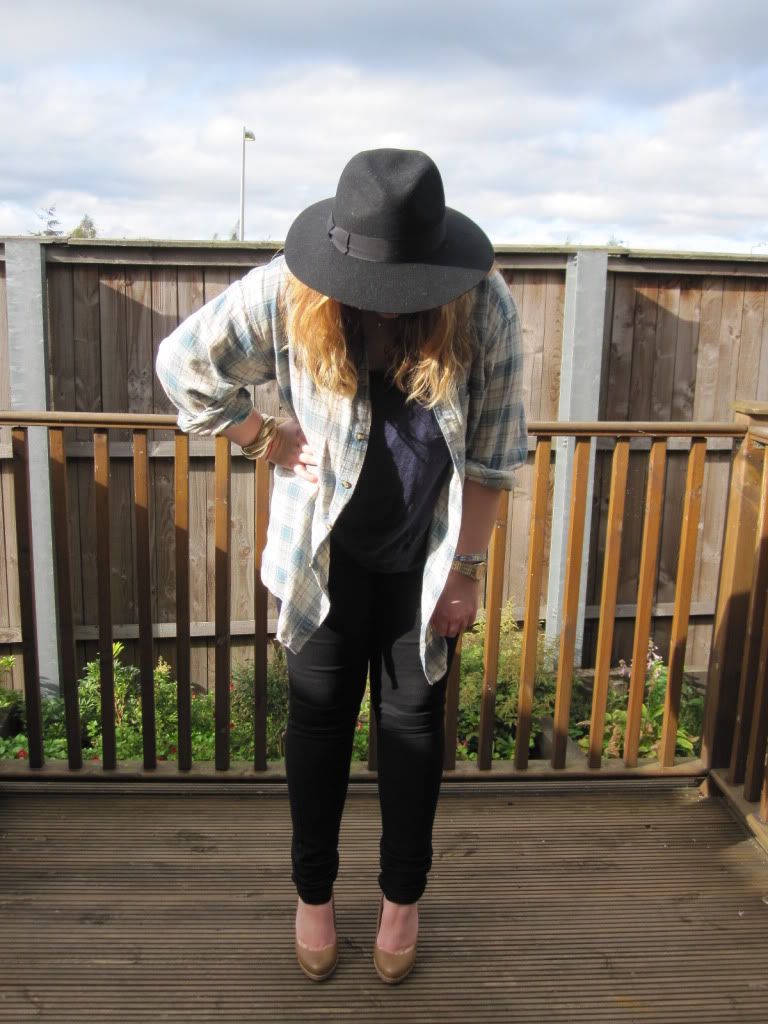 Wearing- Shirt-Random old one my mama gave me, Tee- Forever 21, Jeans-ASOS, Shoes-Peacocks, Cape-ASOS, Bangle- U.O, Sparkly bangle- Italian market stall, Hat-TK MAXX
- For about a week straight every weather man on the TV has been going on and on and on about this amazing heatwave that is going to hit us this week, what they must have forgot to mention was that it was going to hit everywhere except where I live. It has basically been rain storms all week and today was slightly brighter but it felt like it was December as it got so dark and dull so early, And is it just me or is everyone you know started planning Christmas already, its like come on people don't wish away the dregs of summer already!!!
-Been listening to the Ed Sheeran album pretty intensely this week, got to say i thought i would instantly like it more than i did but i love it now after listening to it for a while, its definitely a grower. His voice is just so soulful, right?
-Watched Pan Am, have any of you seen it yet, what did you think? I am obsessed with it already, The style/costumes blew my mind I'm such a sucker for that era anyway, but i just found it to be really authentically done. And more importantly can you believe Donna from neighbours is in it? How crazy, although i did think she was one of the best in it, Harold would be proud! Oh and new episode of The New Girl tonight for me too. Yah for Internet TV or i would never be able to see any of these amaze shows. I actually don't know how peeps even deal without watching Modern Family!
-I'm reading Pride and Prejudice just now, to be honest its only because its free on the Kindle and i feel like i just spend my life's money on that thing, if it accepted Paypal then i really would be sunk! I have always wanted to read it as i get really curious about these big classics people go on about and i thought it was about time i found out who Mr Darcy is.... Are any of you fans of the book?
-My cards are going well, Thank You again to everyone who has got in touch with me about them to say lovely things I really appreciate that and all your comments too! Step 2 in Greeting Card world domination is to get them into some boutiques/shops. If any of you lovely people all over the world know of any places that sells cards/stationary please do let me know as i would love to get in touch with them, I wanna go international Baby! Ha! You can still look/buy my cards
.
HERE
- I have been featured on the Most Wanted website with my review of my New Look Loafers, if you fancy it, you could go have a peek
HERE