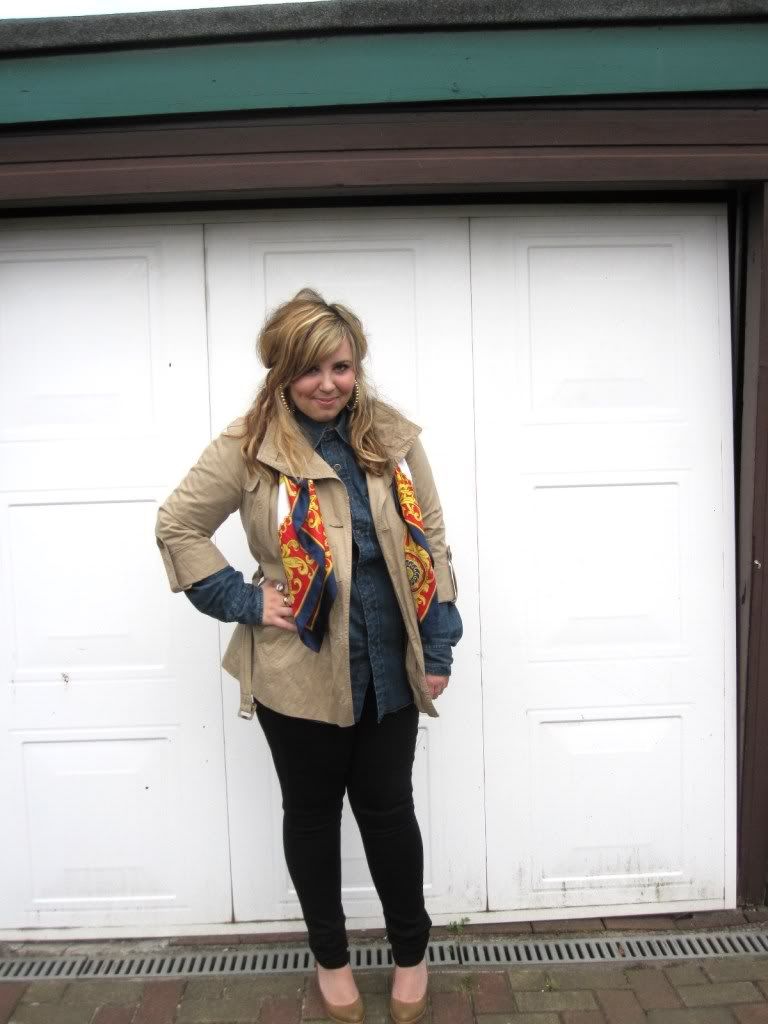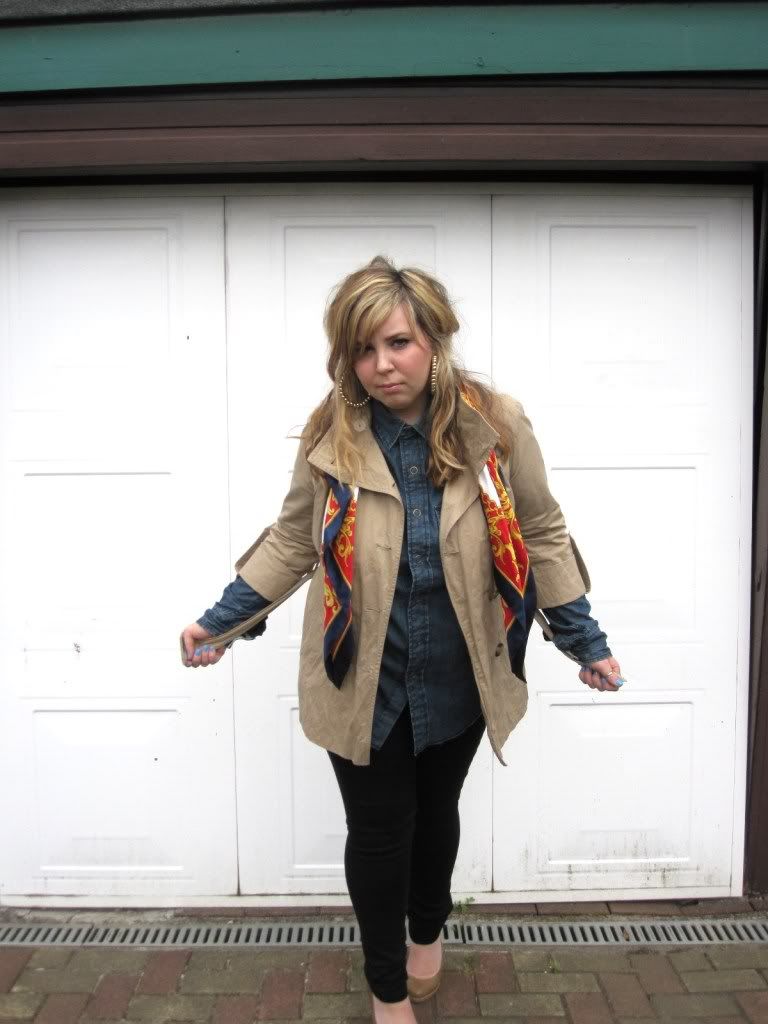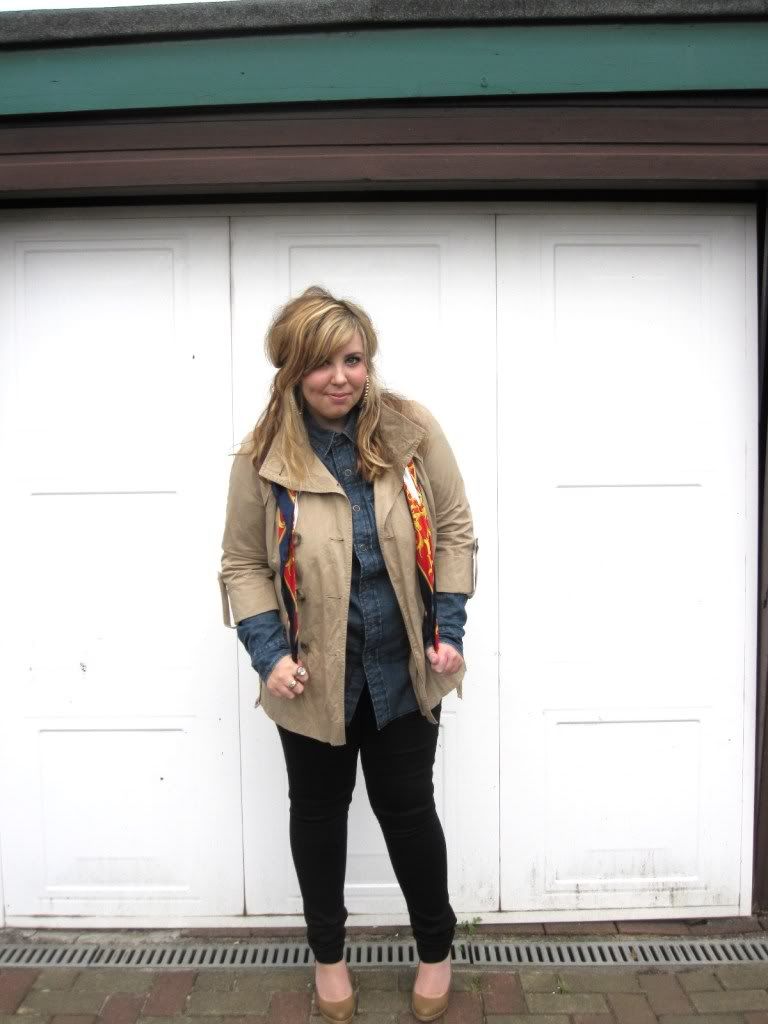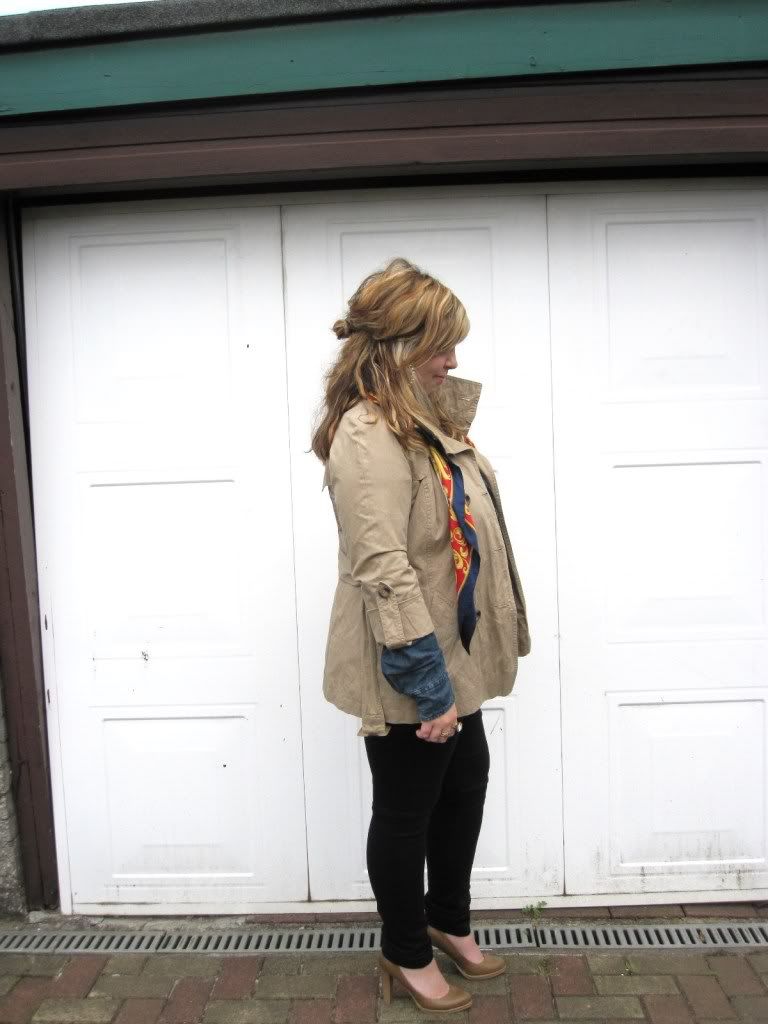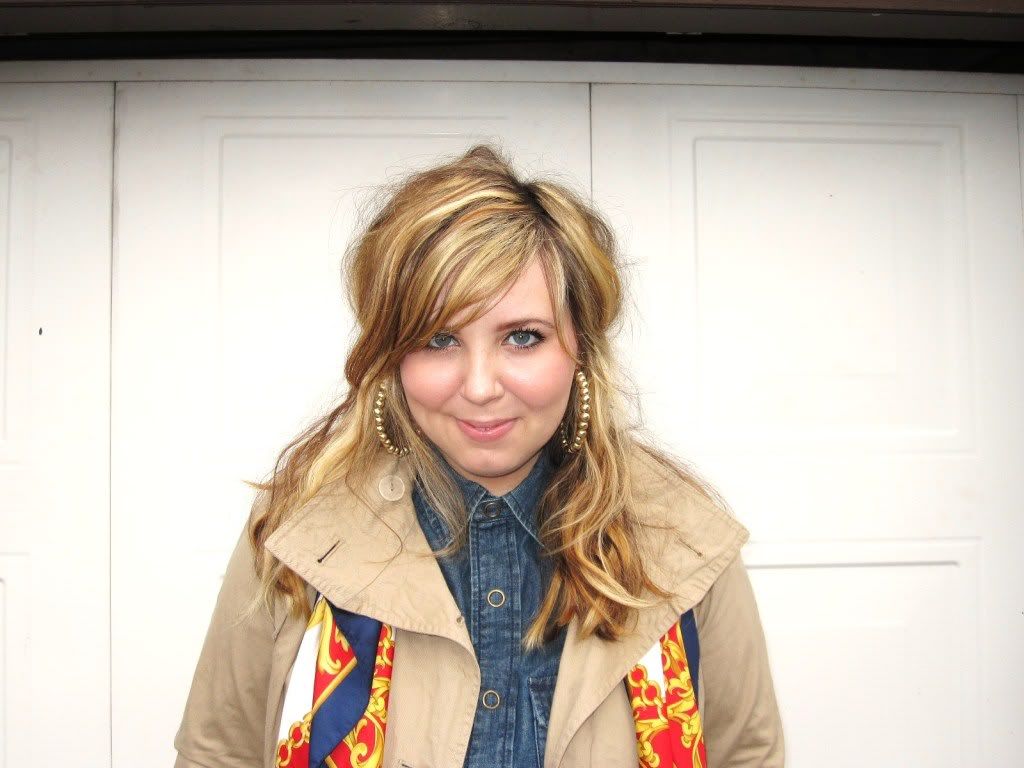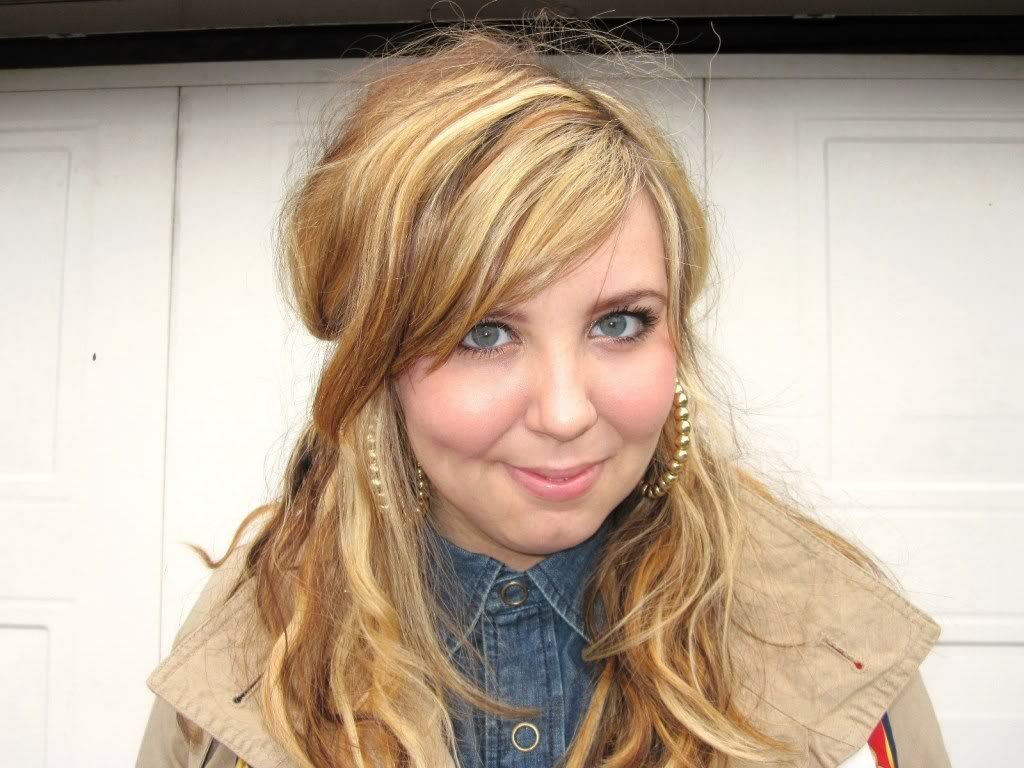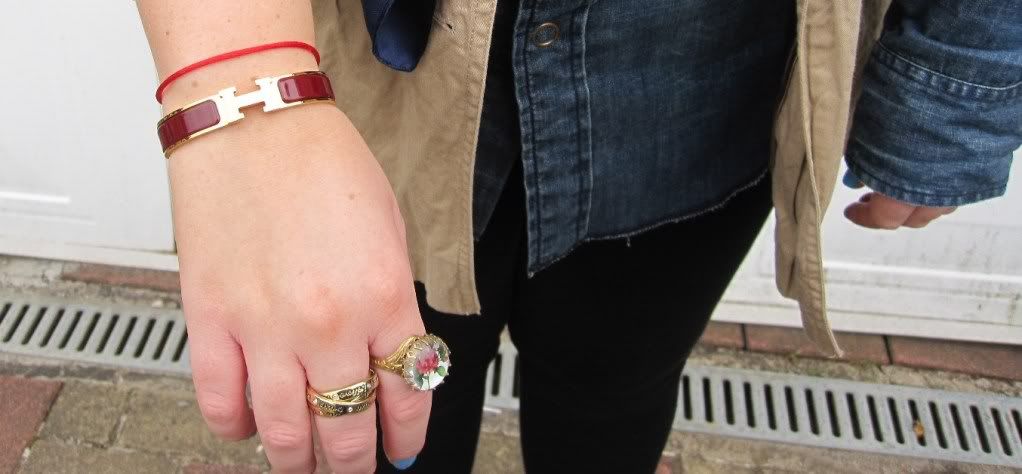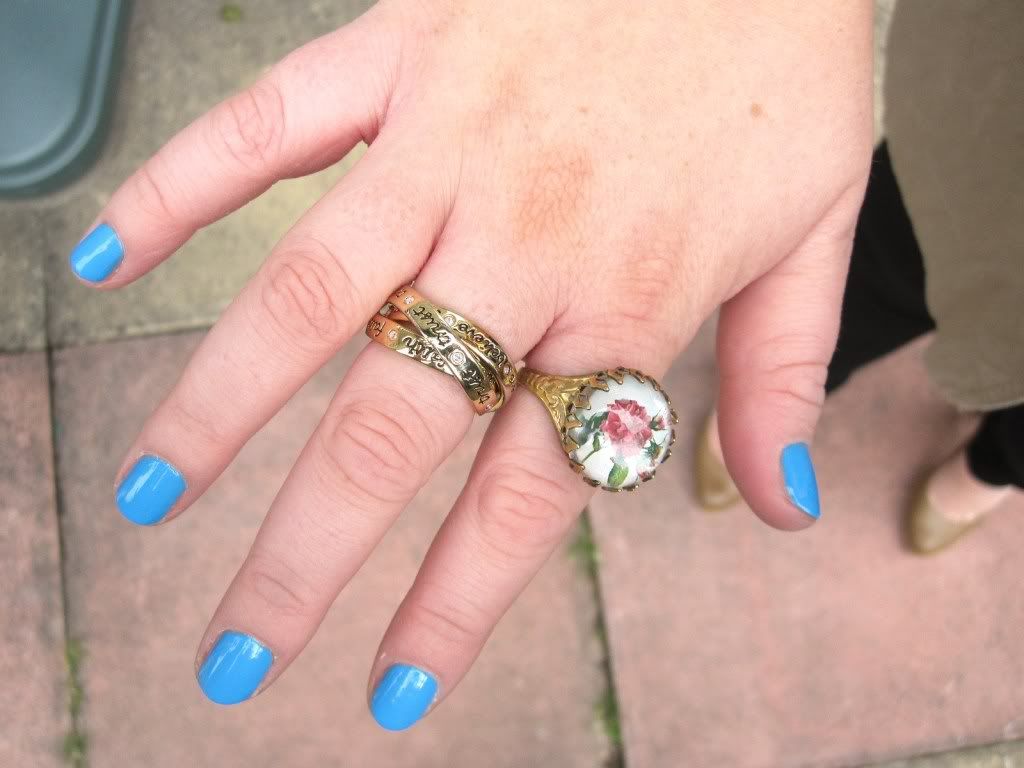 Wearing- Shirt-Gap, Trench coat- George @ Asda, Jeans- ASOS, Shoes- Peacocks, Scarf- Italian market stall, Rose ring- Rock'n'Rose, three gold band ring- Disney couture, Bracelet- Hermes, Earrings-Topshop
It's that awkward time of year when you don't want to wear a full on coat but you feel like you need to wear something.
That's why i just love Trench coats, they are the perfect things to throw on when you need something light to wear, especially this one as its 3/4 length.
The shirt I'm wearing is from the men's section in Gap. I adore Gap for basics although i do think most things are way over priced. The only thing about this shirt is, its a little big so it does that 'ripple' thing down the buttons, and kind of looks gape-ing (Is that even a word? You know what i mean though, right?)sometimes which is annoying!
Been doing some more work on my *new project* that I spoke about a few posts ago. I am so excited about it, hopefully I should be able to tell you all about it next week, fingers crossed!
Hope you are all having a lovely Thursday!
X