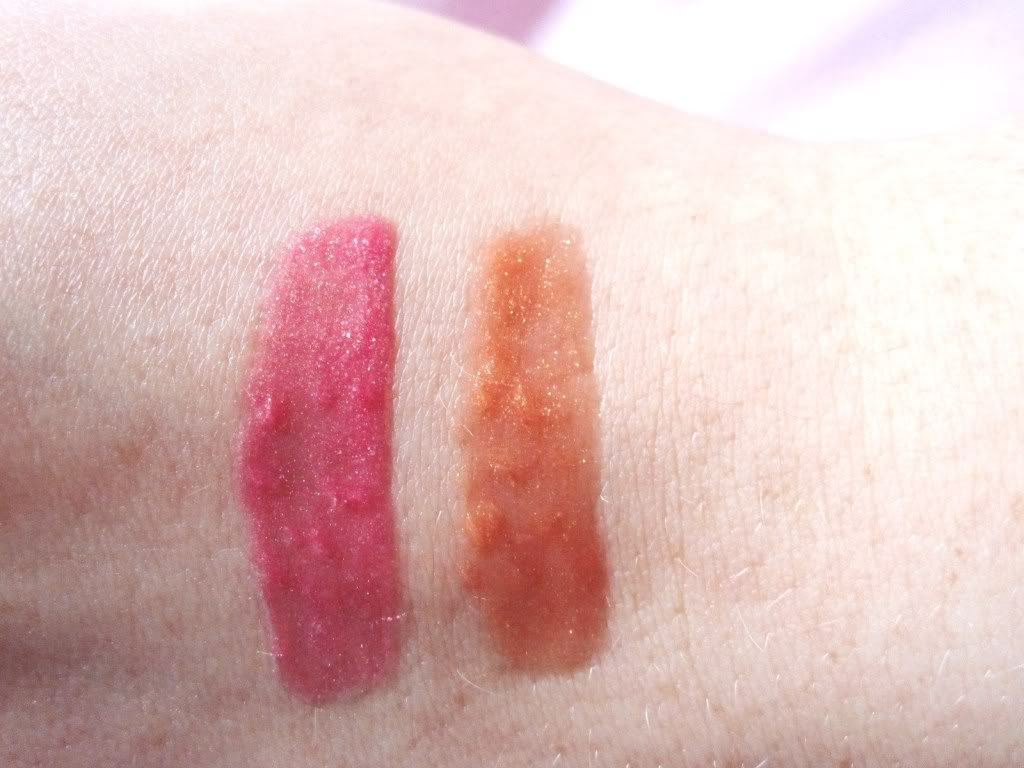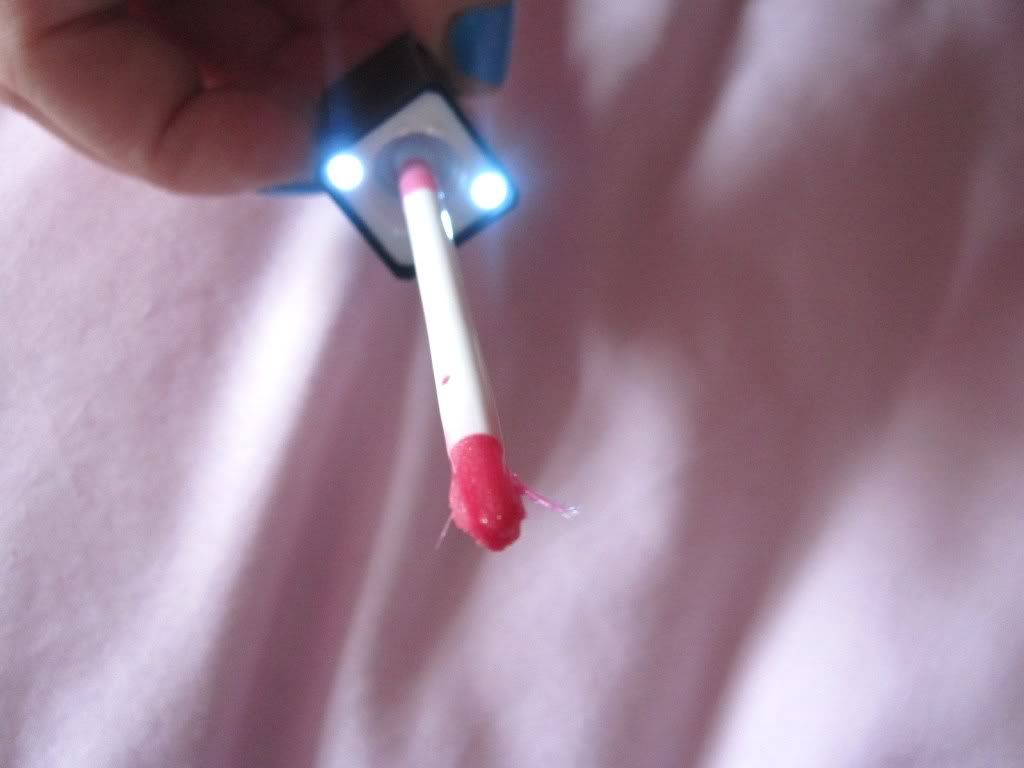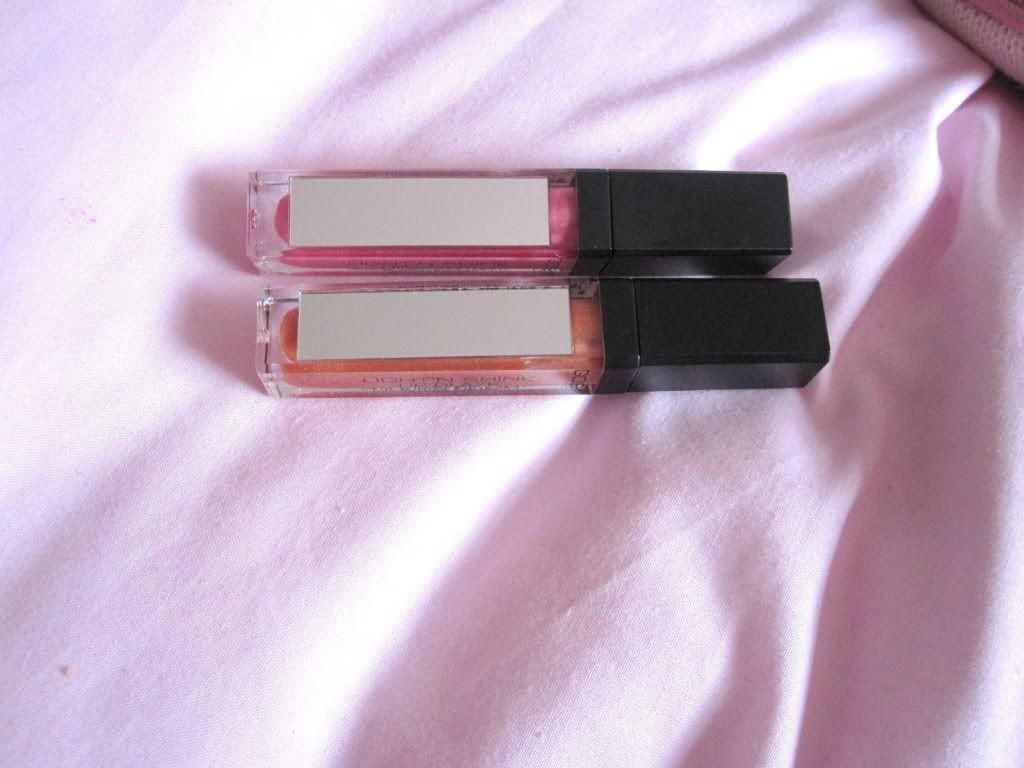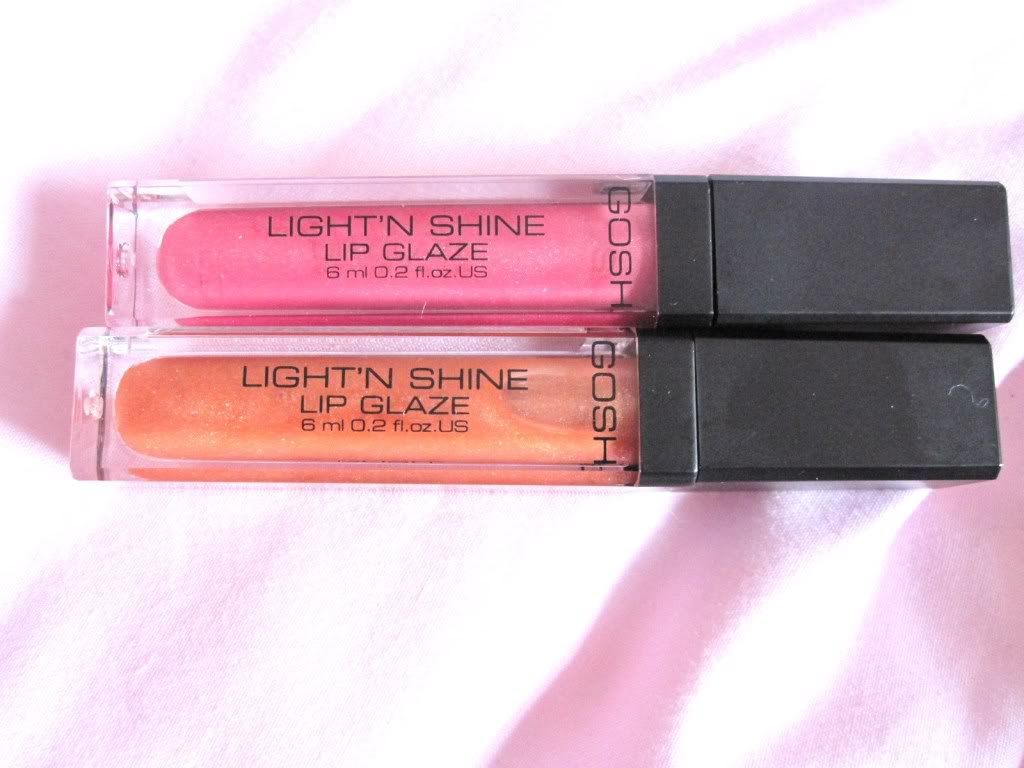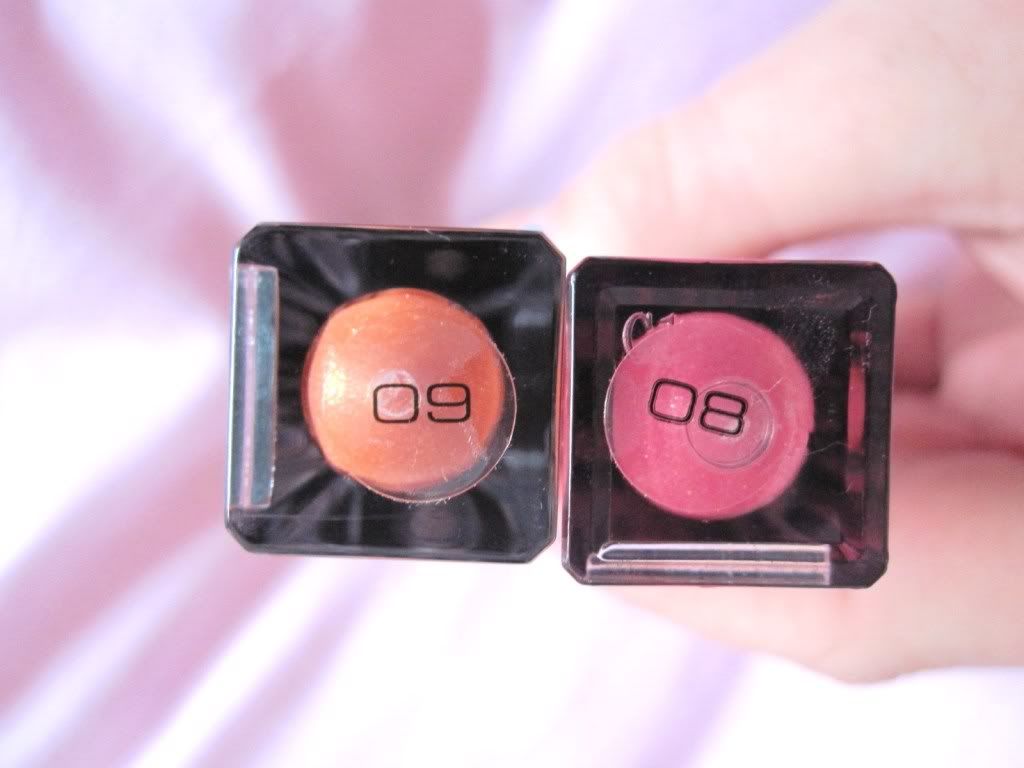 So first off, apologises for the crazy close photos of my lips, i wasn't even going to include it as i thought they looked a bit, well...awkward to say the least but then i realised it was pretty hard to get a true colour of the pink from the swatches on my hand.(although the second lip gloss wouldn't photograph well so i couldn't include a photo on my lips)
Anyways, I was sent these lovely lip glosses to review from GOSH cosmetics.
I have used a few GOSH products before and have always been impressed for what you get for the price.
I am much more of a lip gloss girl than a lipstick girl, although i am trying to wear more and more lipsticks as because I'm really pale I feel like i sometimes need the stronger lip colour to add a bit of a 'pop' to my make-up.
The lighting is a bit weird in the picture of my face for some reason but i would say that's definitely a true representation of the colour.
The pink is my ideal colour and I've had that on non-stop, its just a pale pink with the slightest shimmer in it (not sparkle) that gives off a great reflected sheen to your lips.
The other colour looks orange in the tube so i was a little wary of it but when you put it on its really sheer and although it is more of a stronger looking colour on my hand, its really not on your lips. Its just got a nice apricot tinge but nothing more than that, so its really natural looking.
The texture of the gloss is good not too sticky but as with any gloss it is going to get sticker the more you put on, I found the consistency to be quite similar to MAC's lip-glasses.
There is no smell and it doesn't have any sort of taste, which is refreshing as I'm so used to all the lip glosses i have having such strong scents.
But personally the best thing about these glosses I think is the quirky little feature of the 'Flashlight' in the inside of the lid and the little mirror on the edge of the gloss.
Its such a great added bonus for when you are out and trying to avoid the whole 'clown mouth' look by putting your lipstick on in the near-dark with no mirror, so this solved all the problems!
On the whole i think these are really great lip-glosses for the high-street price especially with the little added features.
If you are looking for a 'strong' colour though i would definitely say you would need to layer something under these as they are definitely more on the sheer side, which personally i think is great as to me they are more wearable as on an every day basis i do like to keep my make-up natural but i know some people do like their glosses to have a strong tint.
What do you think, have you tried any GOSH products before and what do you think of make-up with added features with the light and mirrors, are you a fan?
You can buy these lip glosses in the UK at
Superdrug
or on their site
HERE
and NON-UK'ers can buy GOSH
here
Oh and as I am posting about beauty things, I thought some of you may be interested in the promo that The Fragrance Shop has got going on just now too.
You have the chance to win one of five
"money can't buy" exclusive city breaks
including the chance to see
Beyoncé live in concert
, an
exclusive trip to Milan
and a
helicopter ride to Monte Carlo Bay
to celebrate top fragrances
.
1,000's of other 'must have' prizes
are also on offer, so you can't really lose out, it's sort of win-win, huh?.
C
ustomers will be eligible for a card every time they spend £10 or more between 30th August and 29
th
September 2011
.
Every card is a winner
with hundreds of runner-up prizes up for grabs and thousands of money-off vouchers.
Thousands of 'Golden Ticket' scratch cards have been delivered to stores nationwide and are available
on-line
and in store.
Let me know if you win and you know, want to take me with you to see Miss Bey or anything!!!