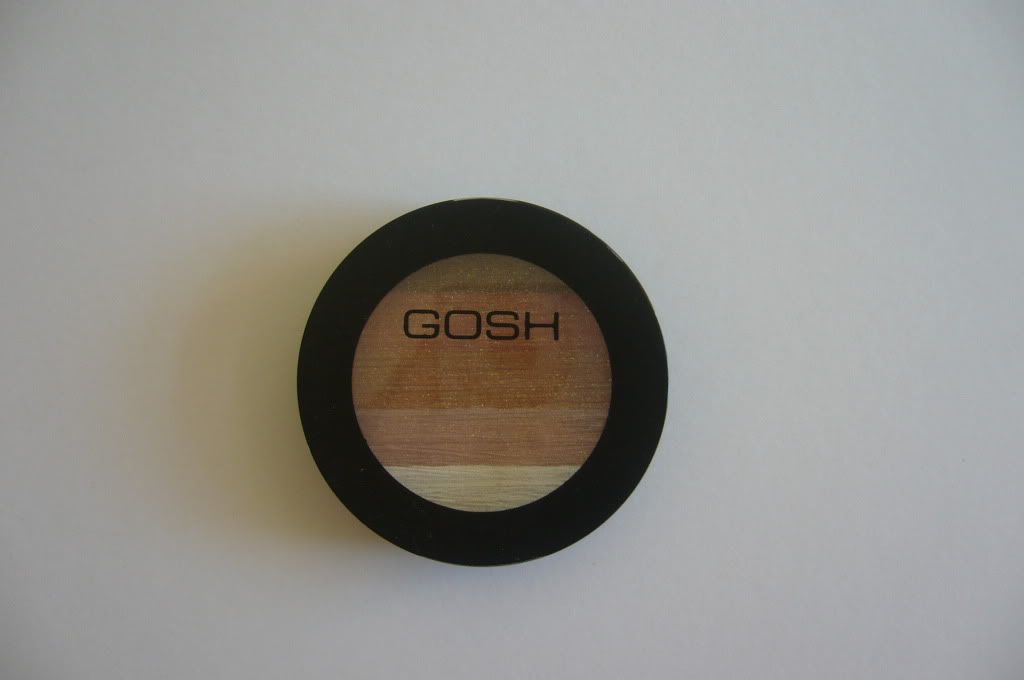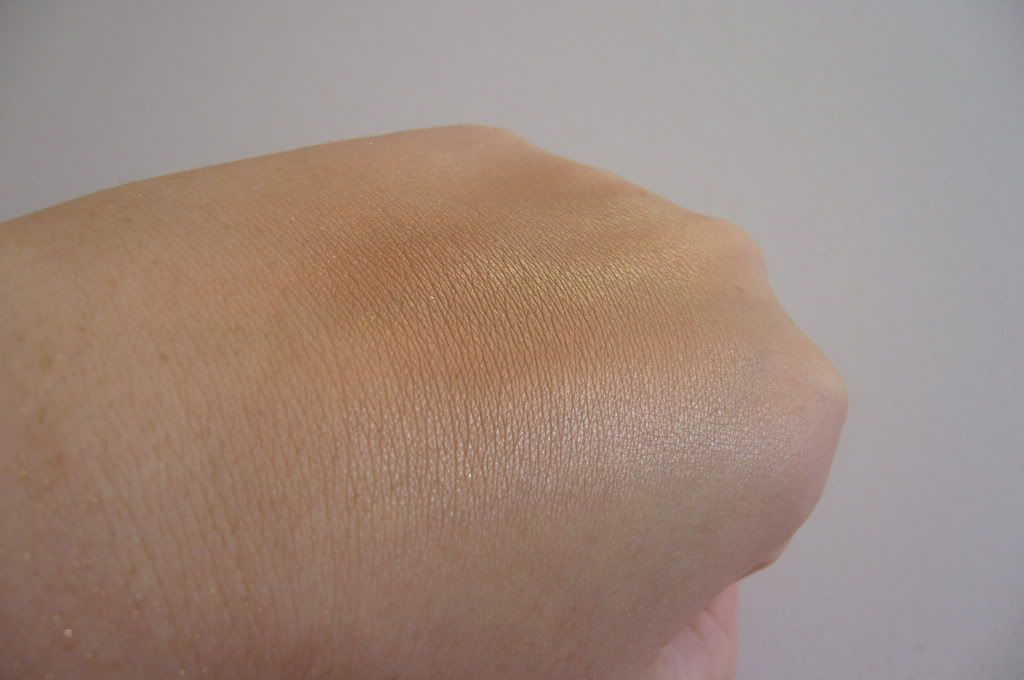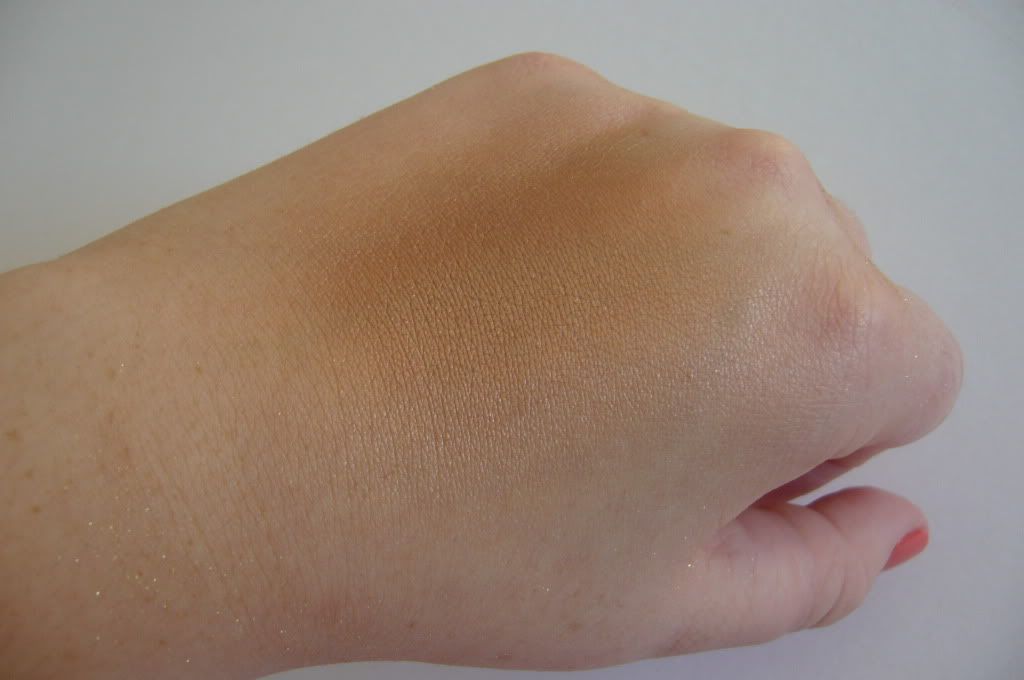 So this is the last GOSH product review of the goodies that they were kind enough to send me to try out.
I have to be honest when I saw this bronzer with the uber glitter in it, I was sure it was going to look very 1998 when I put it on, if you know what I mean?
I took some pictures before I used it to show you how glittery it was.
I am a complete glitter fiend, I love me some glitter but just not on my face. I love my face to look shimmery and glowy so when I saw this I was sure it would just be too much for me.
But once I used it I was really surprised, thankfully I had swirled it around and put it on to my hand first to see the true colour so my hand got the mega glitter rather than my face because once you have circled your brush around the compact a couple of times it seems to remove the top layer which is just basically glitter.
So thankfully underneath it's a really lovely shade of bronzer with shimmer rather than sparkle.
So what I have gathered is maybe the glitter that sits on the top is just for visual reasons to make you notice the product at first as it doesn't seem to be in the actual bronzer itself, which for me is a major plus, but if you buy it for the glitter then I imagine that must be a major downside.
As you can see from the picture above the colour is definitely more bronze than orange which is always a relief when you buy a bronzer you haven't used before. I genuinely couldn't believe how pretty the shimmer was it was really lovely and worked so well with the colour. I think you could definitely wear this bronzer without a separate highlighter too as it really does give a great effect which is totally buildable.
I am super pale but I didn't feel like this was too dark for me, so I think it could work on a few different skin tones, obviously if your darker you would want to wear more of the product than I have to make the colour darker.
After my initial glitter panic with this product I am really happy with it I think it will be a great alternative to wear when I don't want to wear lots of different products. I can just put this on as it's a bit of a two in one with the added bonus of the highlighter in it!
You can find out more about GOSH products and buy this
HERE
P.S- I just added in the picture of my new nail polish colour too, its a little bit orange with a little bit of peach too!