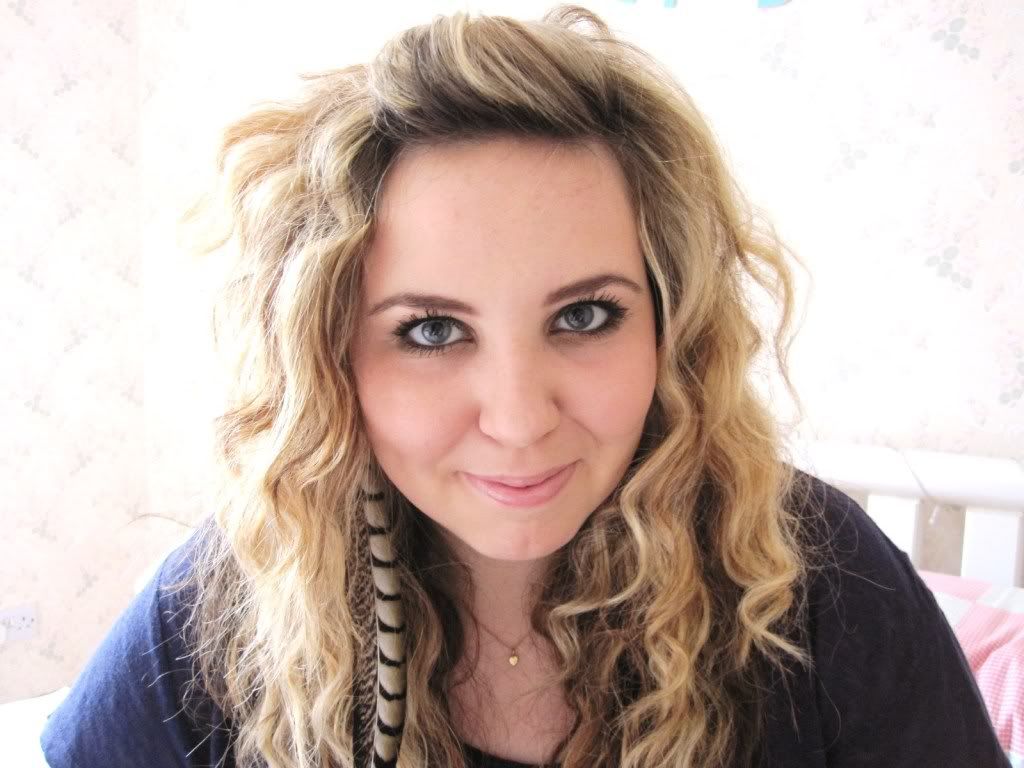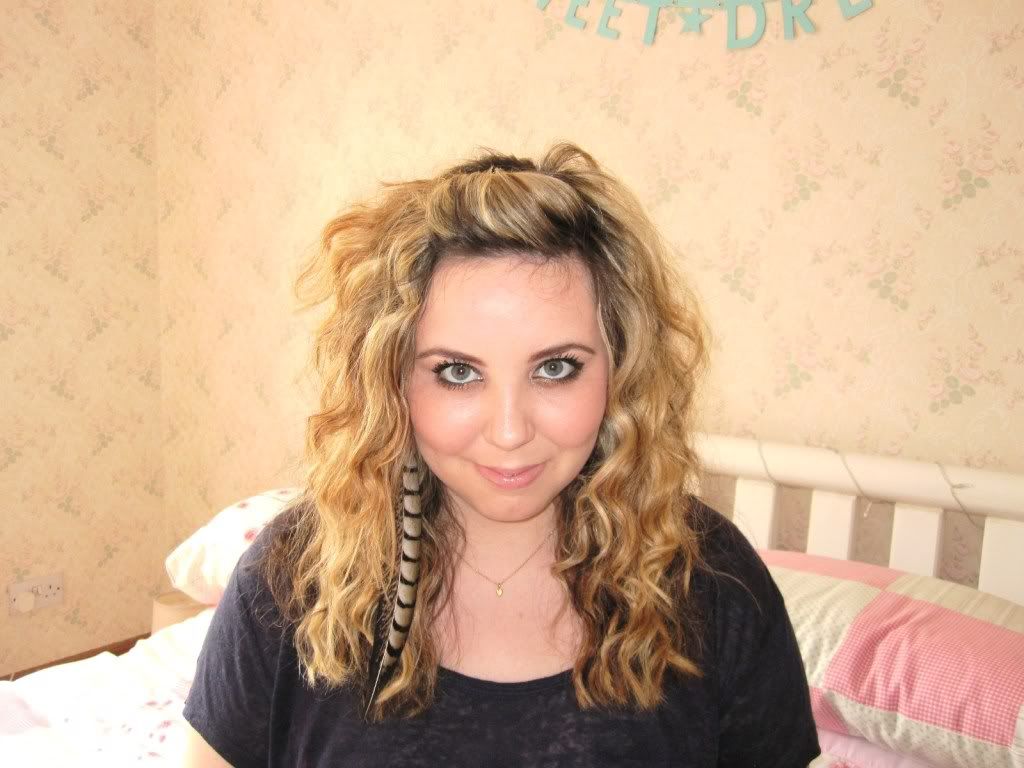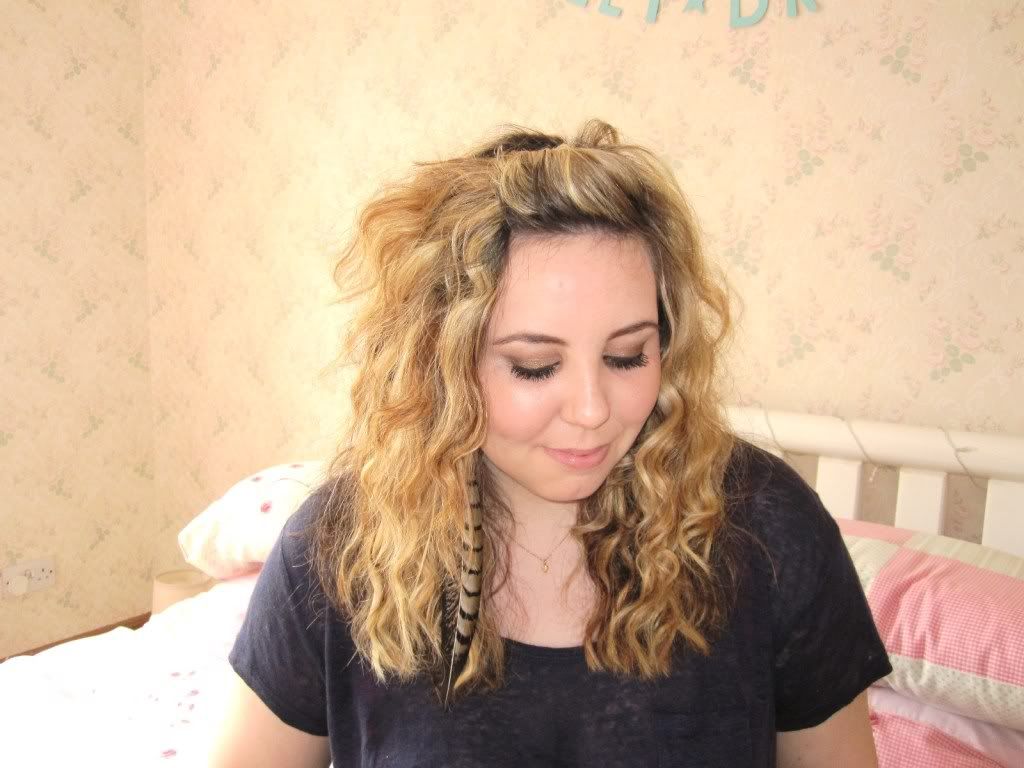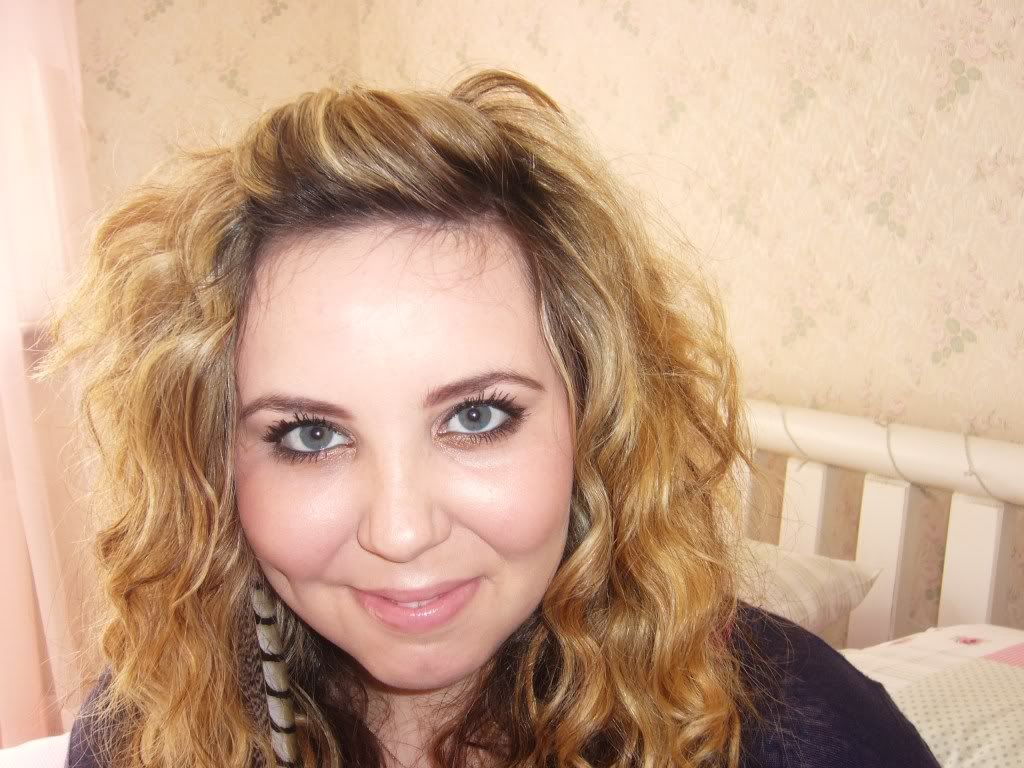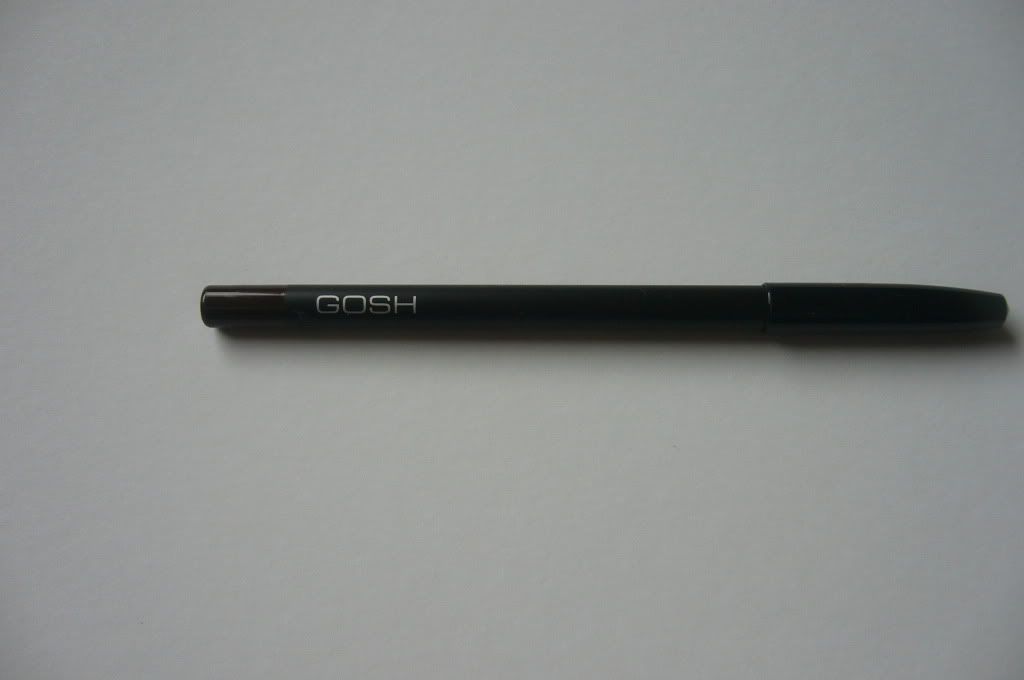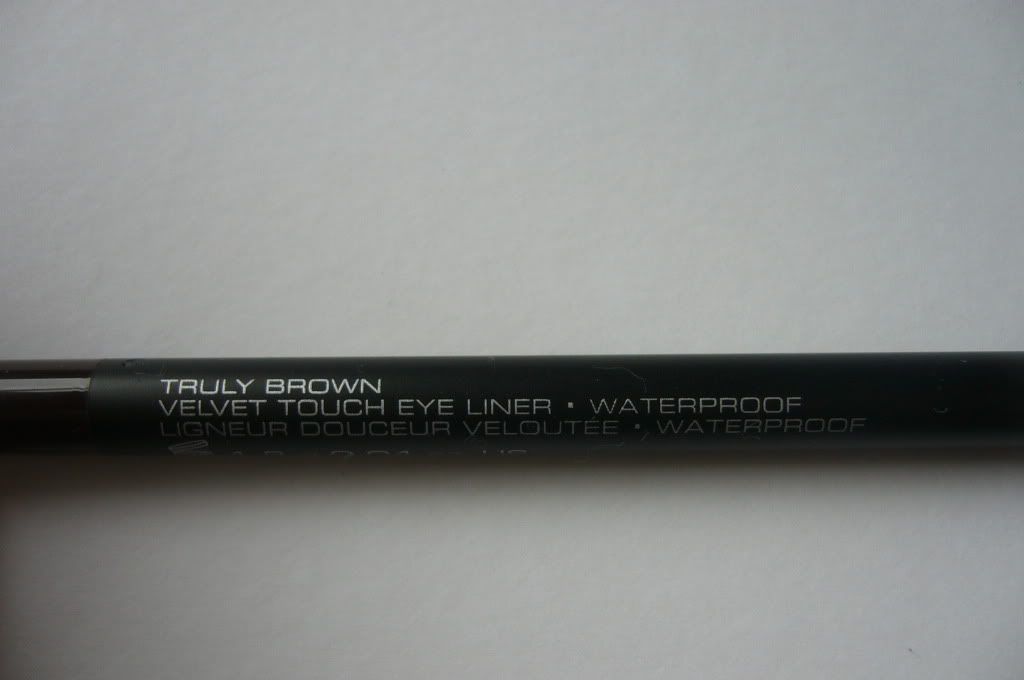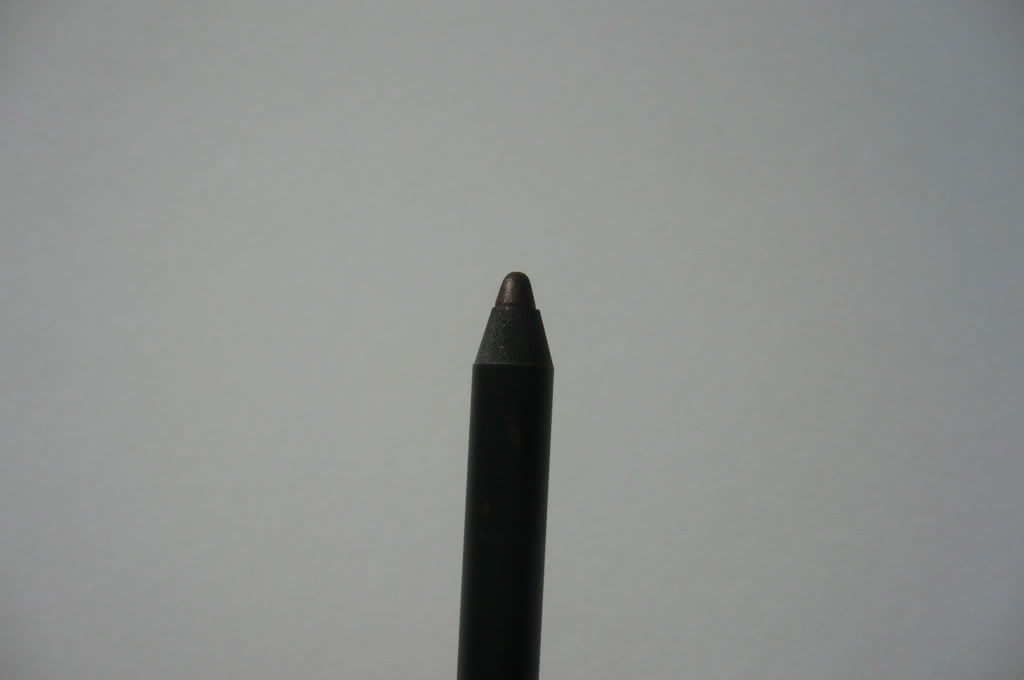 EDIT- A little note about the photos- I am a pale person but i promise not this pale,ha! The lighting in my room was just weird with the flash, also the eyeshadow doesn't photograph very well so makes me look like i have big black circles under my eyes, but again i don't its just the eyeshadow, I am not the most tired looking person ever, promise!
Another GOSH product I was sent to review was this Eyeliner.
It is a dark brown cream pencil liner called Truly Brown, it says its waterproof too, but thankfully i haven't had to have a cry since i have been wearing it, so i can not vouch for how waterproof it actually is!
I must admit i am a bit of a black liner addict, i rarely go anywhere without my eyeliner on and i always feel like my face looks a little bare if i don't have my little black flicks on my eyes.
I used to always use MAC's liquid liner then last year i changed to Bobbi Browns gel liner in the pot. I have to say its pretty amazing and so so simple and easy to put on.
I have a ridiculous amount of black pencil liners too which i use for the rims of my eyes and underneath, my favourite of those is either MAC or Urban Decay.
As well as having every black eyeliner under the sun I also am a lover of a coloured eyeliner now and again, although to be far i probably wore the coloured ones a lot more when i was younger, whereas now i wear them when i feel my eyes need a little pop of colour rather than everyday.
But the one colour that i just never wear on my face or even in clothes is Brown.
I have never seen the point in brown mascara, brown eye shadows wash me out and i always think brown eyeliner makes me look like i have big black eyes with bags under them.
So i must admit when i was given a Brown eyeliner to try i was very dubious as i really didn't think it would suit me.
I decided to go with a smoky golden/rusty eye shadow, something that i wear quite often but always with a black eyeliner although i have often felt the black is a little harsh when i wear it with these colours so i was interested to see if the brown would look any different.
And to my complete surprise i liked it.
I really feel like it goes better with this shadow than black does and i never thought i'd say that.
I think what helps is this brown is very very brown and dark, so just slightly softer than black, there really isn't much of a difference.
What i was most impressed by though was the pencil itself, if you can see in the above picture, it looks really really similar to the nib of an Urban Decay pencil, these types are always the most long lasting and easiest to sharpen, i have bought cheaper pencil liners before and when I've sharpened them its sometimes felt like it was going to give me a splinter and i haven't been able to use them again but this one looks great.
The texture of the liner is cream and soft, again very similar to Urban decays (to be honest, if someone had blind folded me and asked me to guess where this pencil is from i would have said Urban Decay, they are that similar.) The staying power has been great, hasn't smudged and there is no tell tale marks on my brow line from the pencil either!
Over all I'm really impressed by the quality and if you were looking for a cheaper alternative to the consistency of U.D liner then i would definitely try GOSH.
And even though i will always be a black eyeliner gal, I am totally going to rock my brown liner now too!
Buy the liner Here for £4.99
WHat do you think, are you a fan of GOSH and their liners?
Oh and on a completely different note, i totally caved and bought the feather from
Regal Rose
, from
this
post. I couldn't help it I love it!
And also a MASSIVE Thank You to everyone who has tweeted/commented/emailed about my cards I really appreciate it and i am genuinely sooo happy you like them!
If you haven't already check out my store
HERE