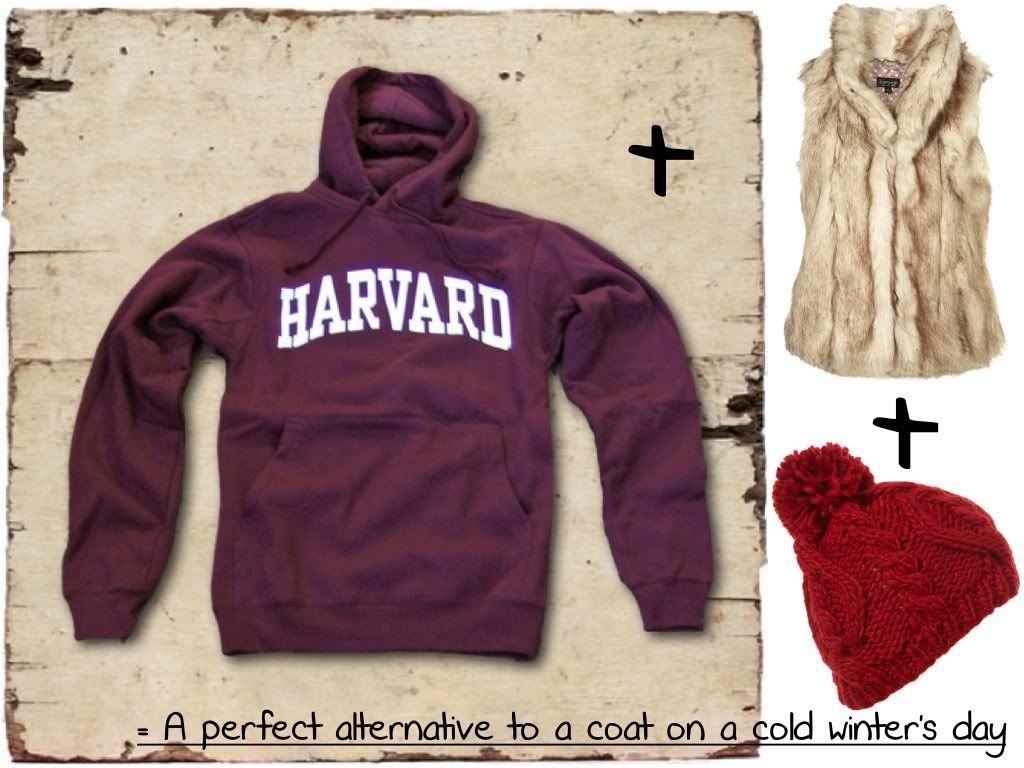 This is my version of an alternative to your coat, when you've had just about enough of wearing it all through Winter.
I have never been a fan of a'gilet' especially not furry one's but there is something I love about wearing clothes in the way they are
not
meant to be worn and wearing some glamorous Faux-fur over a collage sweatshirt just really works for me. In an oxymoron type of way.
I am an Ivy-League geek, i can't get enough of the whole 'american' college razzmatazz. Blame it on watching too many John Hughes movies or something but either way it's inspired my love of all things preppy and let's be honest you can't get any more preppy than a Harvard sweater.
Throw on some skinny jeans and some chucks/court heels/knee-length boots and your good to go.
-Buy these lovelies here....
-
Harvard Sweatshirt
- (If you are in the UK or any where they deliver too, and you love Ivy-League stuff as much as me then you have to check out this site-
Inkwell and Ivy
, its the only place in the UK that sells all the genuine I-L shirts etc..... And its pretty amaze!)
-Fur Gilet
-Hat