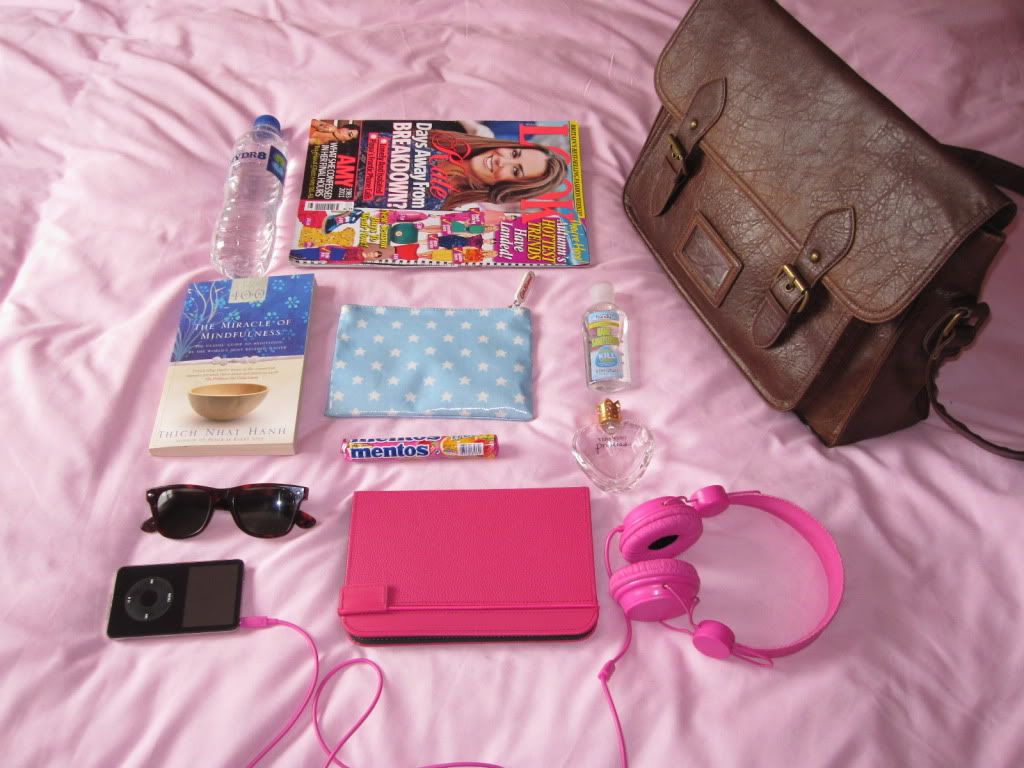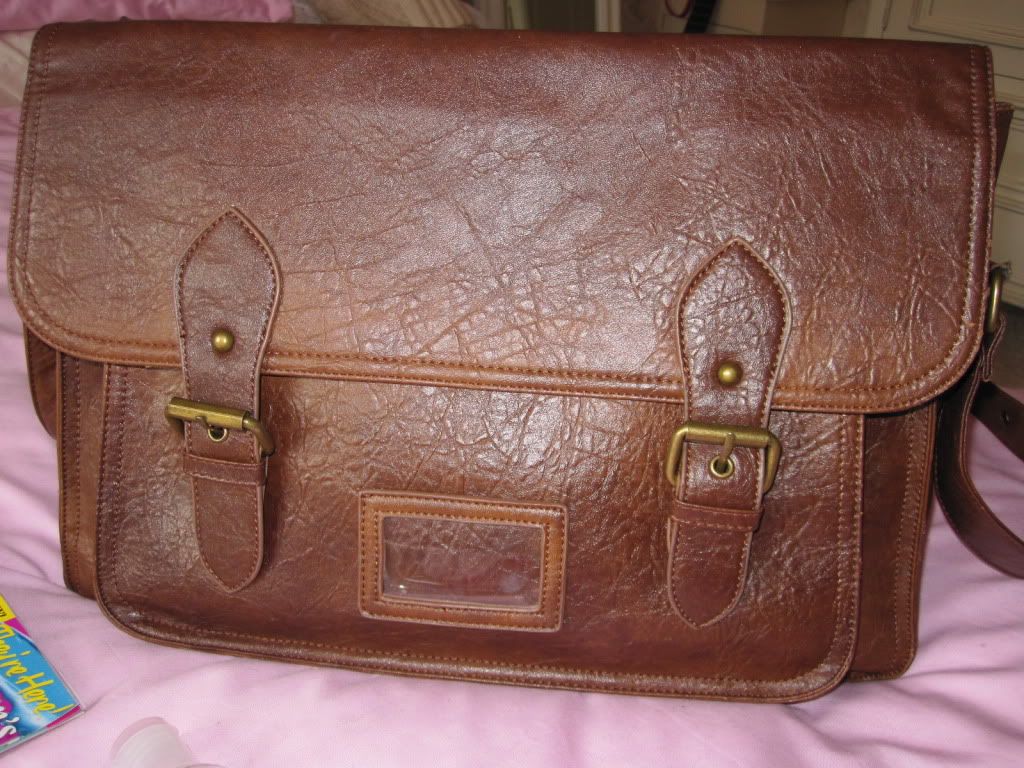 I can't believe this is the first time I have ever done a
I have always loved having a peek inside people's bags and what their handbags look like.
2. Random Magazine, I always have one in my bag, you never know when you are going to have to sit around and wait on someone/something, so i think its always important to be prepared for such events!
3. My bag, In the second picture too. From ASOS a while ago
4. Book -The Miracle of Mindfullness, such a great book and again like the magazine i always have one in my bag. Normally one like this rather than a story book as non-fiction is easier to pick up and put down.
6. Anti-bacterial gel-I carry about two in every bag, i think these are, like the best inventions, ever!
8. Mentos, because who doesn't love a chewy fruity sweet, huh?
9. Vera Wang- Princess Perfume
10. Ipod with pretty pink headphones
11. My kindle and its lovely leather pink case. I am officially obsessed by this thing amazing! Although i only have this in my bag for longer journeys for short ones i just have the actual paper book in my bag i.e Number 4!
Oh and i always have a black Kohl eyeliner, Mac lipgloss in a candy pink and Kiehls lip balm in my bag ALWAYS!
So, what is your must have in your handbag?