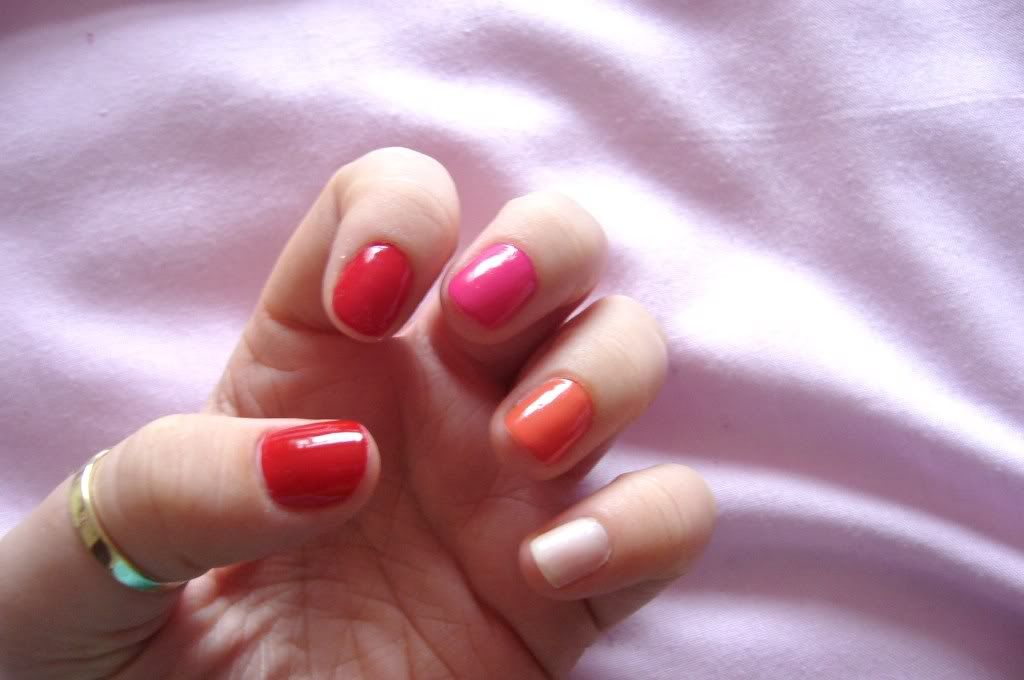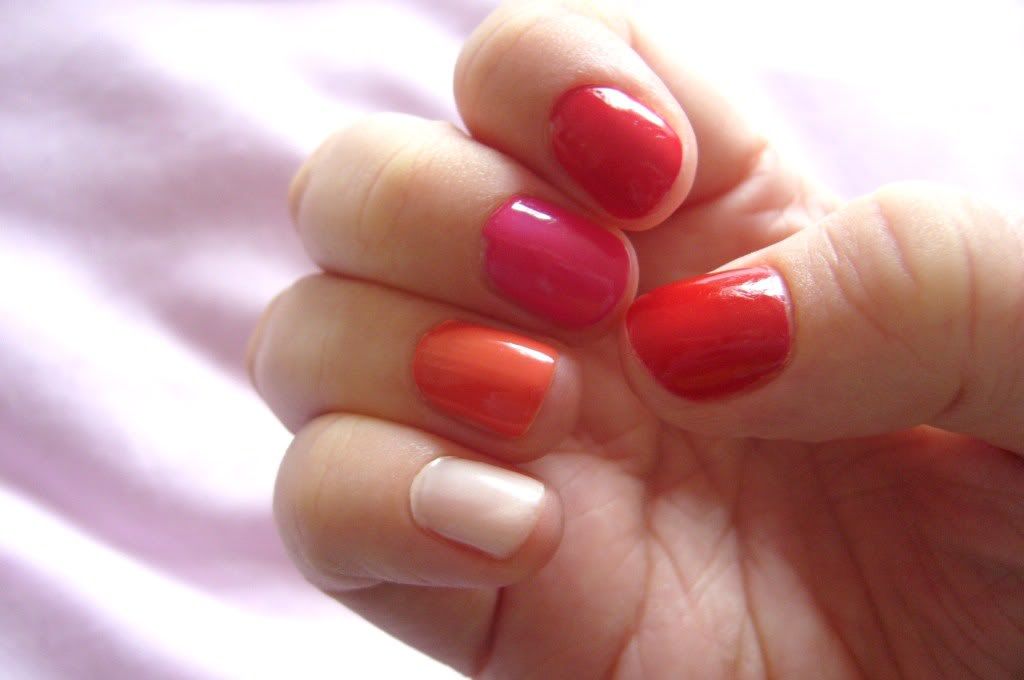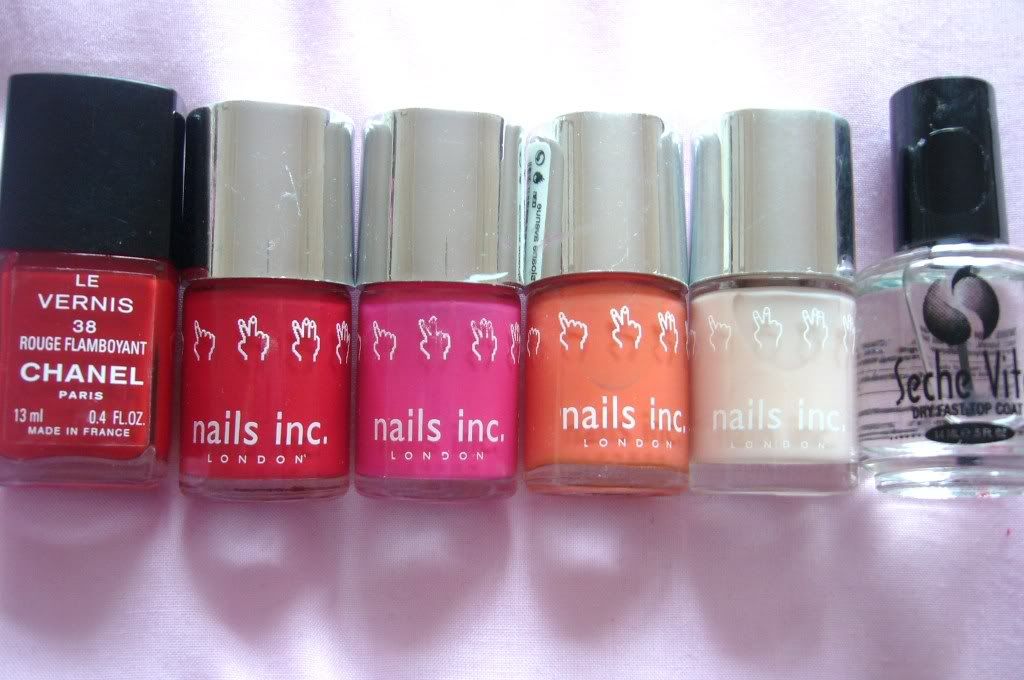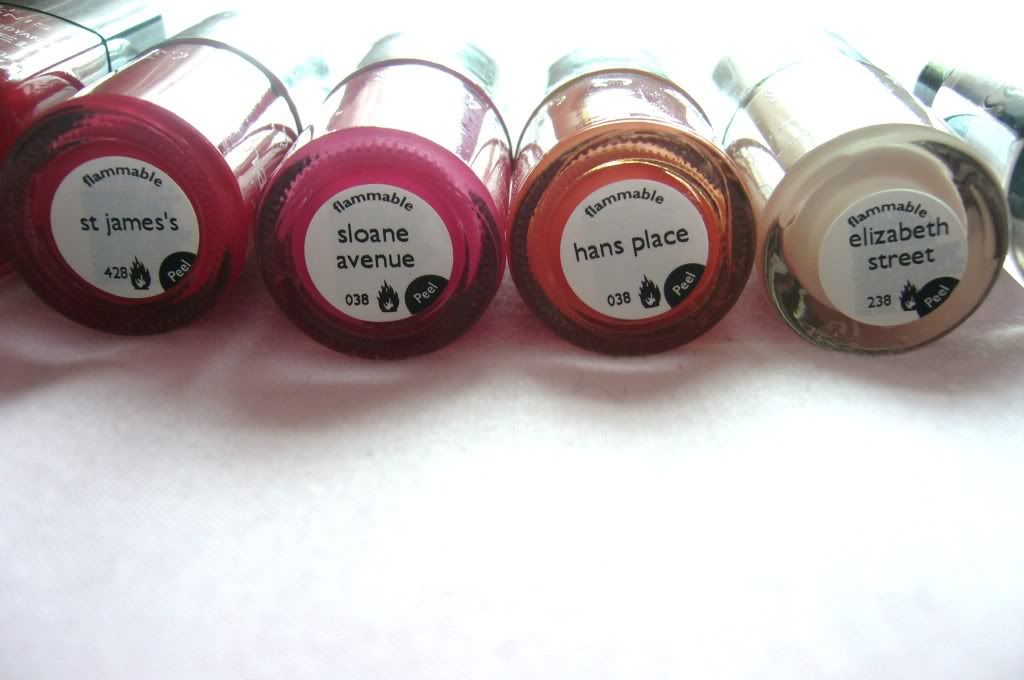 I was bored with all my nail polish colours, I feel like i have worn them all so much lately and wanted to change it up a little.
I decided i wanted to use some of my pink colours and came up with this. The first two are actually different shades and brands of red, one is more deep and the other is more tomato-y even though they look pretty alike in the picture. I added the tan colour at the end to break it up a little and give it a contrast although already 4 people have asked me today why i didn't paint my pinky nails....!
The last picture is the shades of what colours I used in case you want to check them out.
On another note, I wondered if some of you could help me out a little. Specifically people who own a Big Cartel shop. I am pretty bad at the technically side of things HTML, CSS etc and i am currently in the process of setting up a Big Cartel shop (I will fill you in on the news soon, VERY exciting!!!) and i am kinda stuck on how to make it look pretty, i see so many lovely one's out there but i have no clue how to do it and would love to hear from you how you did it or if you paid a designer to do it for you, do you have any recommendations of peeps who aren't too pricey?
Drop me a comment or an email here-
isthisreallife@hotmail.co.uk
and let me know, i would love to get some Big Cartel shaped advice from you!!!
X