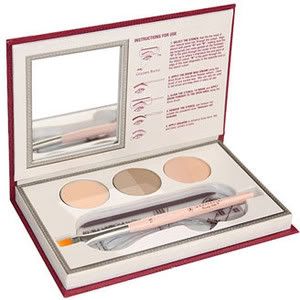 I don't know about you but there is always parts of the make up routine that i miss out, you know the parts that you should do but never really have time for when your running out the door.
The things like primer, you know it will hold your makeup on longer but really that extra 2mins of finding it in your makeup bag and waiting for it to dry in so you can put your foundation on, just sometimes doesn't feel worth it, right?
But most of all its the 'Eyebrows' that i neglect or should i say 'used' to forgot. I have heard every make up artist in the world going on about them being the 'key to shaping your face' and every magazine swear that it will 'revolutionse' your make up but i have to be honest i was pretty skeptical.
But once i started to fill in my eyebrows and make them a feature rather than just have them 'floating' on my face i have never looked back, honestly if you don't fill them in you should totally consider it.
Some things that i have found to be a myth that may help....
1. You will end up looking like a drag queen- Honestly, yes the first few times you try, you properly will go a little darker/thicker than intended but i practised when i got my brow powder before i wore it out and by the time i was using it for real it was fine.
2. It takes ages to put it on- The biggest myth that i have found. I do my eyebrows in under a minute, honestly that's how quick it is. Once you have been doing it for a little while you will automatically know how much you need to use to get the look you like and it will then take no time at all!
I currently use Smashbox's Brow powder and The Body Shops clear mascara over my eyebrows to set them and i would really really recommend both products but recently i have been reading about the make up artist

Anastasia Soare

and her beauty line

Anastasia Beverly Hills (Her eyebrow kit is the one in the picture above!) She is The eyebrow queen. She basically does all of Hollywood's eyebrows and manages to do that whole amazing structured-brow-without-looking-stuck-on-look. She has a whole collection that i have discovered that looks amazing. Even though her brow kits are obviously her biggest sellers she has an epic looking bronzer that i just need to try and some perfect looking eyeshadows too.
I really feel like Anastasia is my next port of call on my eyebrow journey!
Have any of you tried anything from her line before, what do you think of it, i would love to know?