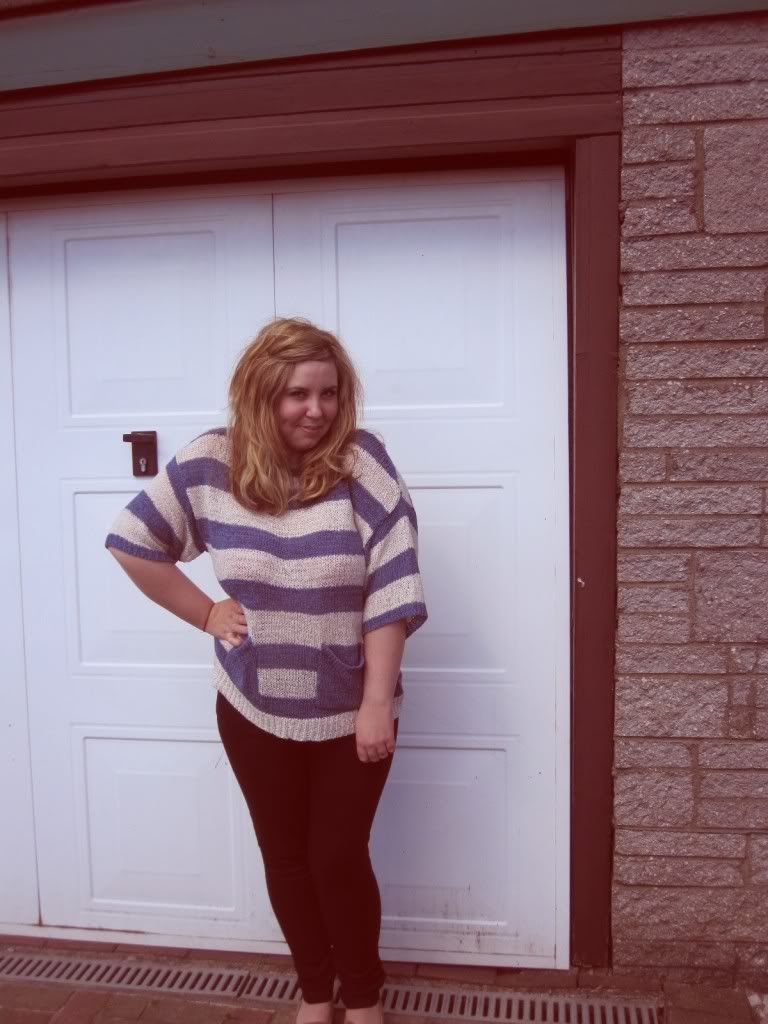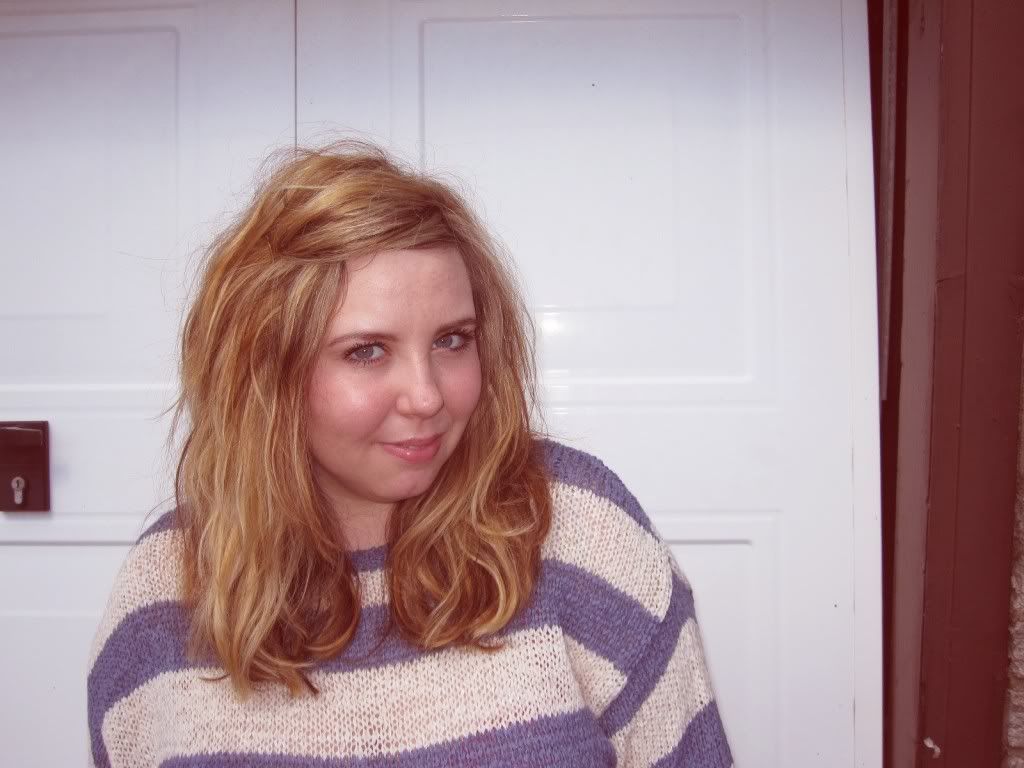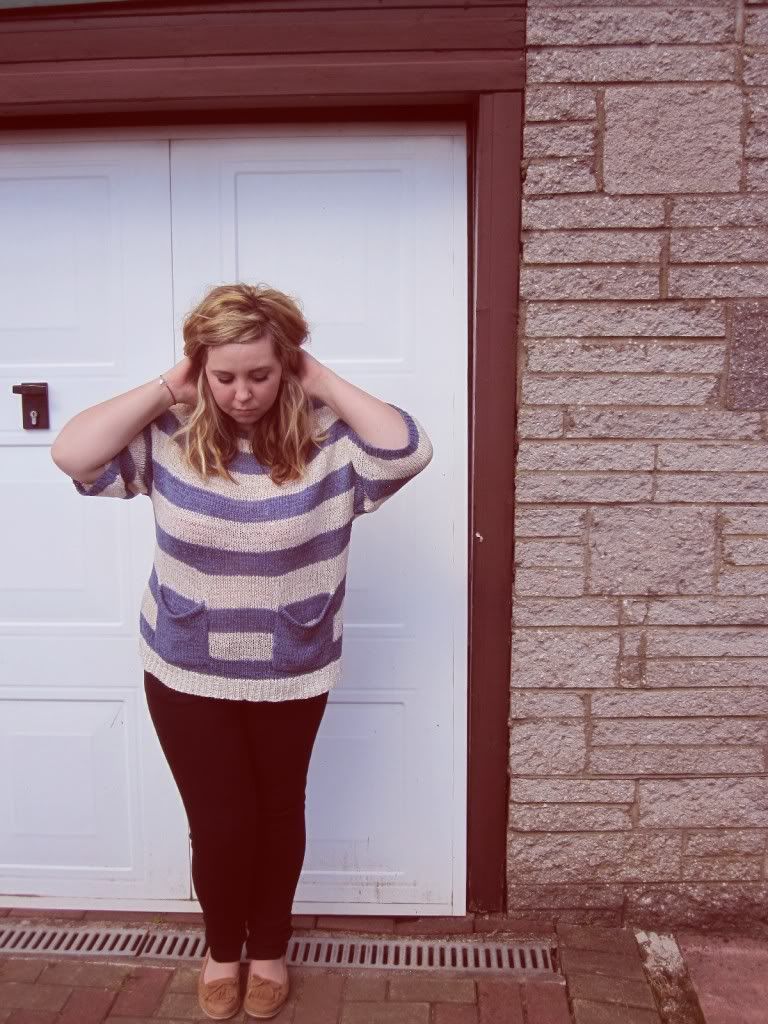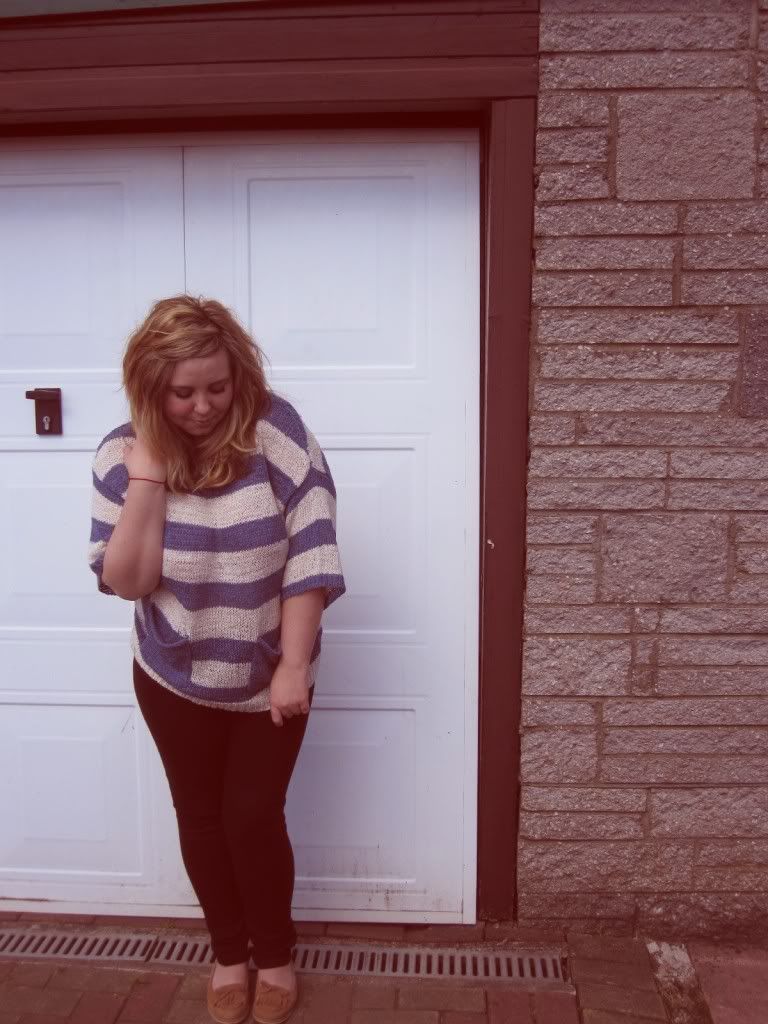 Sweater- New Look, Jeans- ASOS, Shoes-ASOS
I got this sweater today from New Look, it was in the sale and was such a bargain at £12.
I love it, it's kinda just a sweater version of the Forever 21 top i have (that i wore a few posts back) but it fits really nice and is super slouchy and just perfect when you just want to throw something on quickly!
I also got a little sundress from the New Look sale as well today, which i had to change into when i came home as it was so hot outside. I LOVE this weather we are having here at the moment.....I hope it keeps up!
My hair is kinda messy here, but the humidity is making it go a little crazy (i.e Big) as well as just having had it cut. I don't know about you but it always takes my hair a few weeks to settle after I've had it cut and highlighted...a sort of transitioning period!!!
Ooh and after much deliberation I finally bought a Kindle yesterday. I had some birthday money left over and i wanted to buy something that i would never normally buy myself and i have wanted one for ages!
I was a little bit in two minds about it as i am such a massive book lover, like I have hundreds of them and i have always loved reading and there really is nothing better than the feel of holding a new book,huh?
But i just love the simplicity of the kindle and i could have all my books in the one place and the speed you can get them at sounds so exciting. I LOVE amazon but it really annoys me waiting on books to come in the post so the thought of being able to have it in seconds sounds so amaze!
Do any of you have a Kindle, what are your thoughts on them?
Oh and I am a part of Style Passports competition and if you all vote for me then i win a pair of Prada sunglasses, here is the link to
style passport
and a link to the
voting
- I don't think there is a limit to how many times you can vote!
I am the one that says (Emma- Is This Real Life?)
I will telepathically send you all high fives if you do and mayyyy have a little giveaway on here super soon for all you lovely peeps as well!