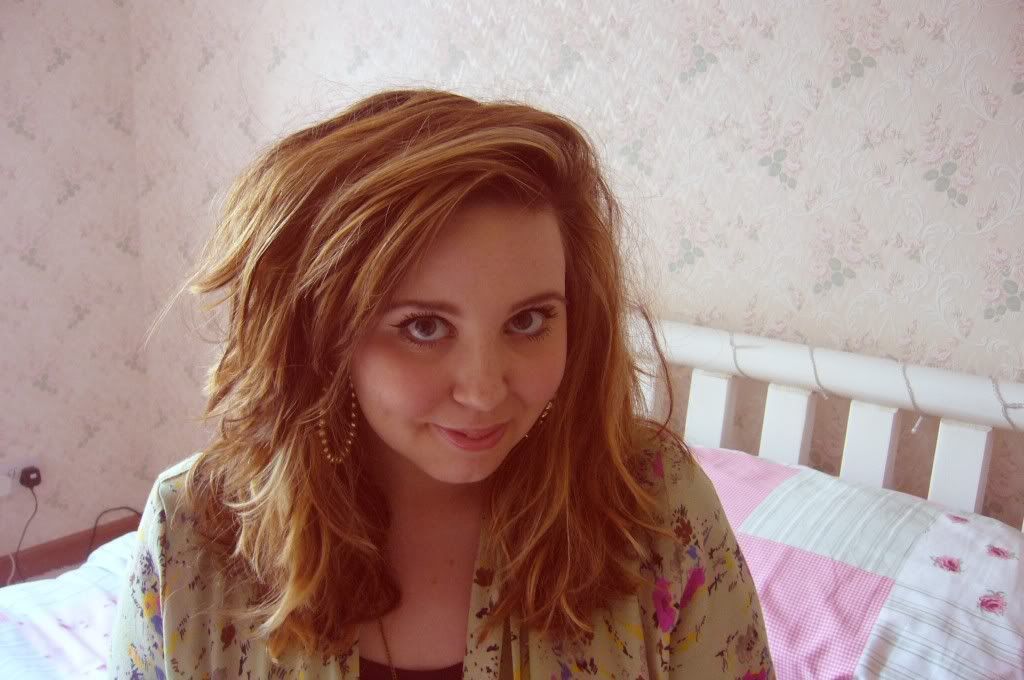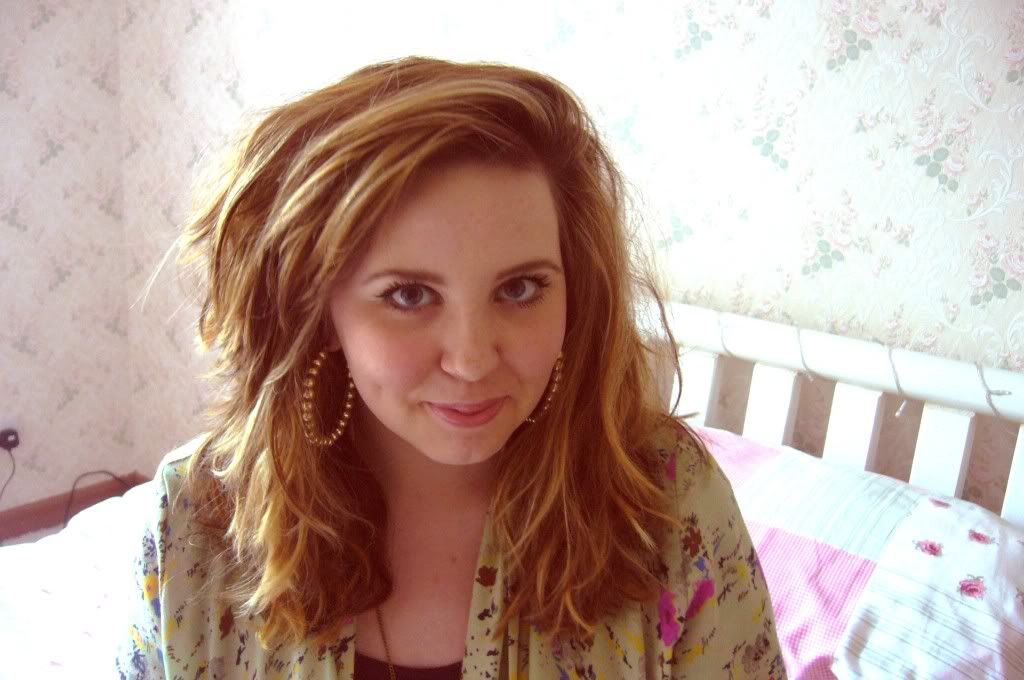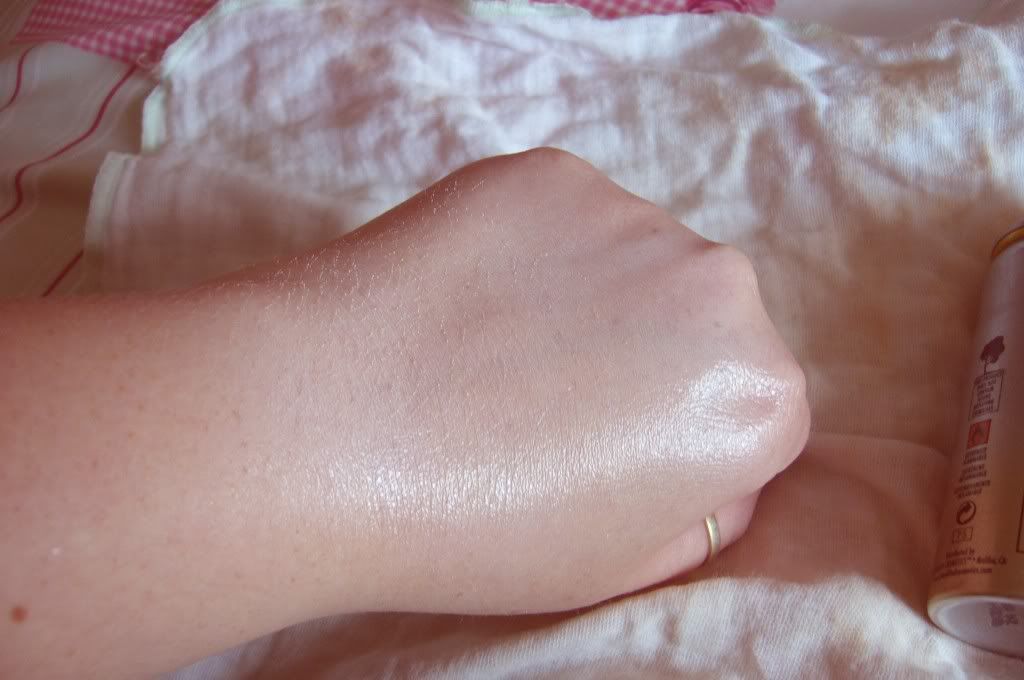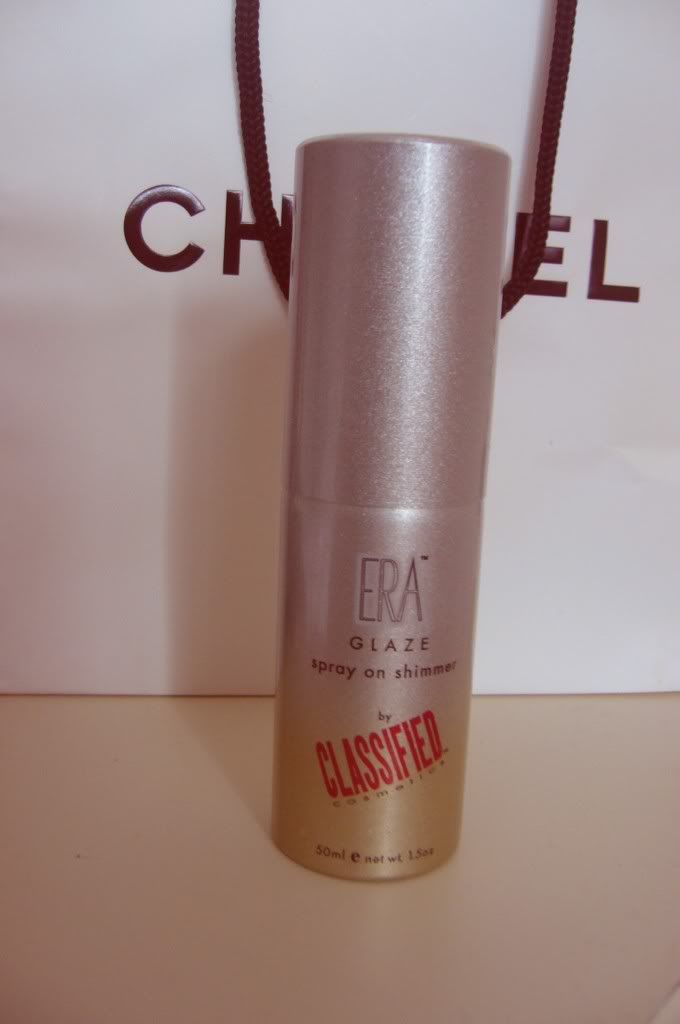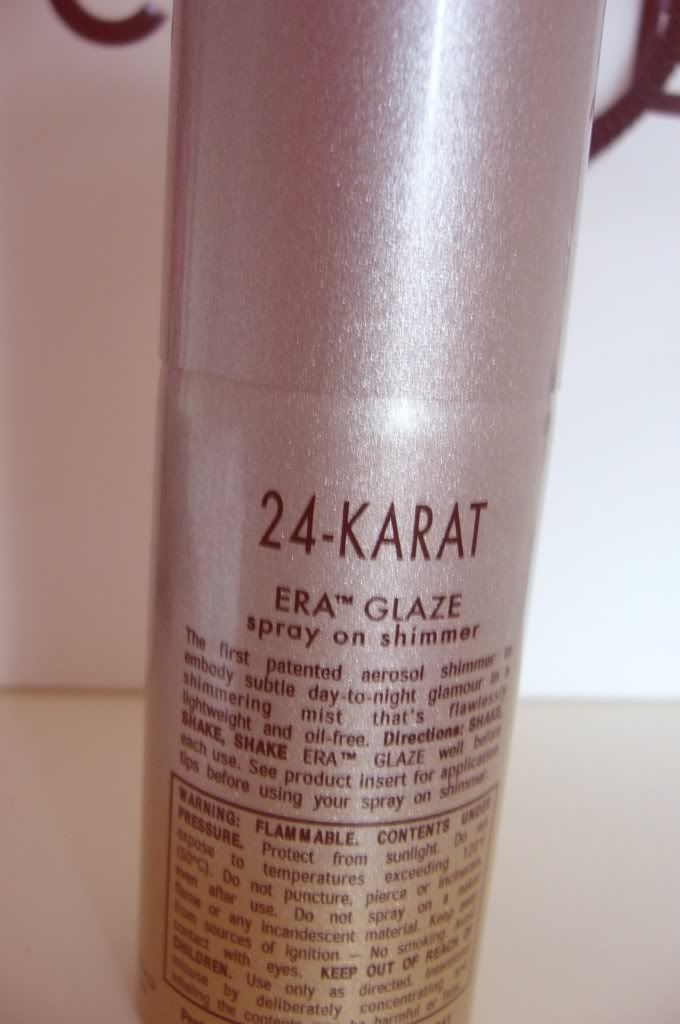 So I wanted to share with you all some new make-up I got.
Its from Classified Cosmetics called Era Glaze spray on shimmer.
I have always loved hayden panettiere's makeup, she always has this amazing highlighted glow to her make-up and I tried for so long to find out what it was she used. I LOVE my benefit highbeam that i have used for years and i really do think its the best highlighter and it lasts for such a long while, but i really wanted to try an all over face glow.
So one day a few years ago i was watching this fashion show, you know the one with Jay Manuel from ANTM, think it was called Style Her Famous, anyway they do makeovers in the style of a celeb you like, so this women wanted to be made over like hayden panettiere and jay was doing her makeup and he talked about her glowy/highlighted face and said that Haydens makeup artist's secret is Classified Cosmetics and showed this little spray can, i immediately wrote down the name of it and tried googling it but it turned out that it only sold in America, i periodically would check to see if it was selling in the UK yet but never had any luck until i finally found it on Beauty Bay. I was so excited that i finally tracked it down and couldn't wait to try it!
I wanted to do a little review on here of it as i have searched the Internet far and wide and honestly i couldn't find a review of it anywhere, not even on YouTube!
I have to say I was more than a little disappointed with it when i first tried it, i honestly couldn't see a difference on my face but when i tried it again today i did notice it more.
It says to hold the can 20cm from your face and spray in a zig zag motion, it really does go everywhere, i had covered my head with a band and my hair was still sprayed.
Once you spray it, it covers your face in a really white mist, you have to use their sponge to remove it and then you are left with the shimmer. Only downside is it never told you when i bought it you would need their 'special sponge' so i used a Liz Earle muslin cloth to gently remove the mist instead.
At first its a bit like whoa, i kinda looked like one of those human statues, you know the ones that cover themselves in gold paint. But as i put the rest of my make up on it really started to fade and it actually looked really nice and i could definitely see the all over glow, but it does really pale you out so i put some bronzer over the top of it. I use powder bronzer and that combined with the spray sort of made my face looks weirdly dry and patchy, so i think the next time i will definitely go for a liquid bronzer.
My verdict is that its a good product but it definitely takes some getting used to, it gives you a really subtle highlighted face, and if I'm honest that's not what i wanted, i wanted my face really really highlighted I'm just so used to my highbeam that when i wore this i felt my face looked quite 'flat'
I am in two minds whether or not i even believe this is what hayden panettiere uses, if it is then I'm clearly using it wrong. If any of you know what highlighter she uses let me know.
I took some photos of me wearing it so you could all get a feel of how it looks on, you notice it most on my cheeks and nose.
I put some on my hand as its easier to see (do you see how the white mist has stuck to my hand a bit its weird if you don't rub it off quick enough then it sticks?!?)
Have any of you ever tried this or any other Classified Cosmetics products before?
I would be really interested to hear how you got on with this and if using their own 'sponge' makes a difference to the application and the overall effect?