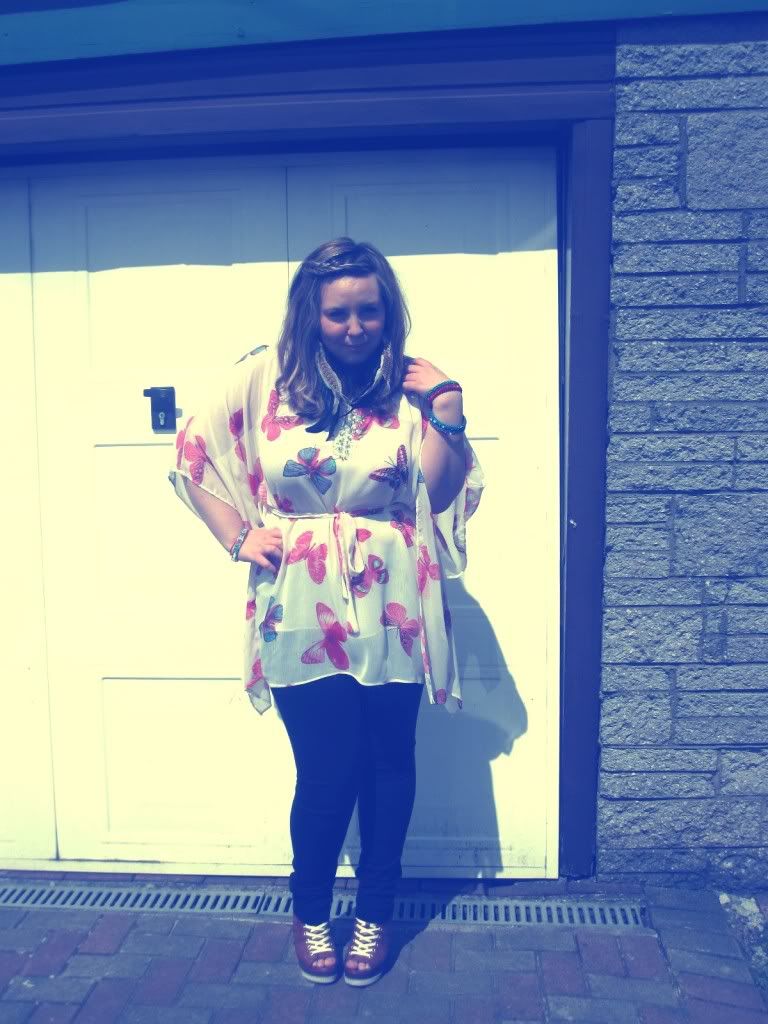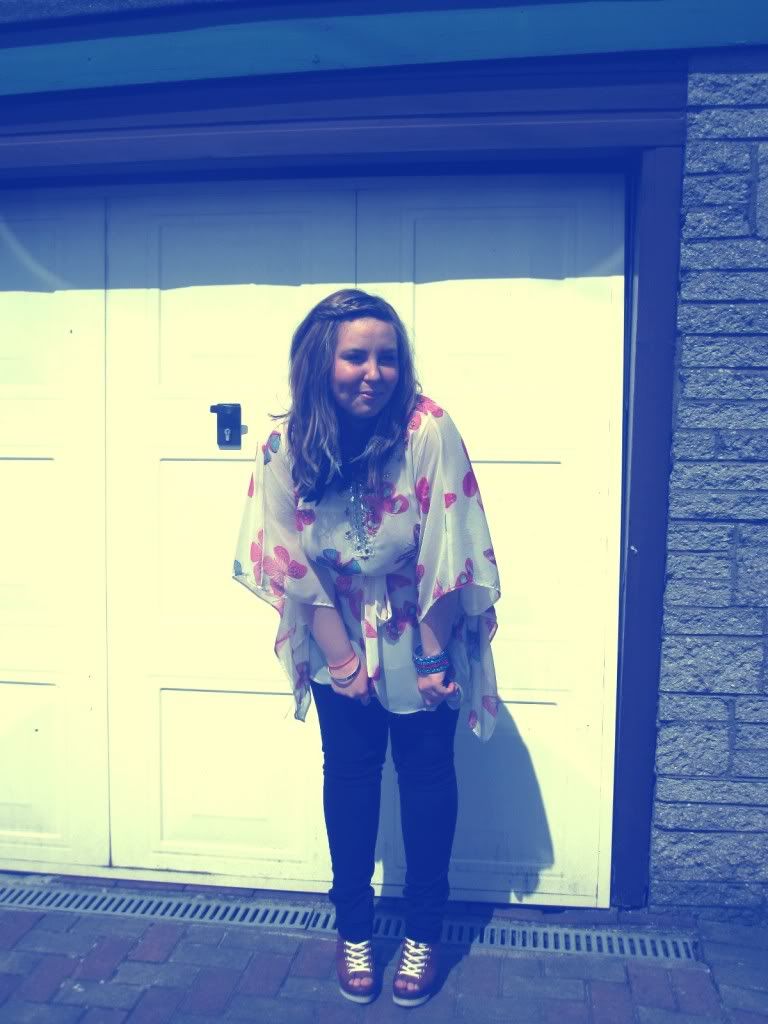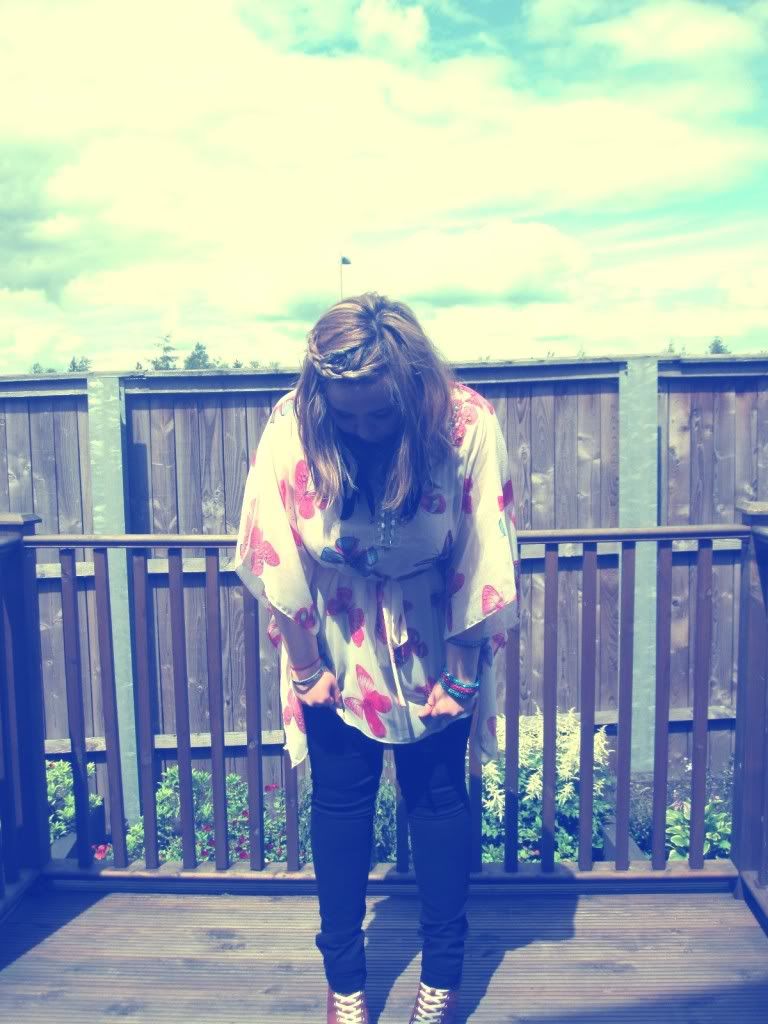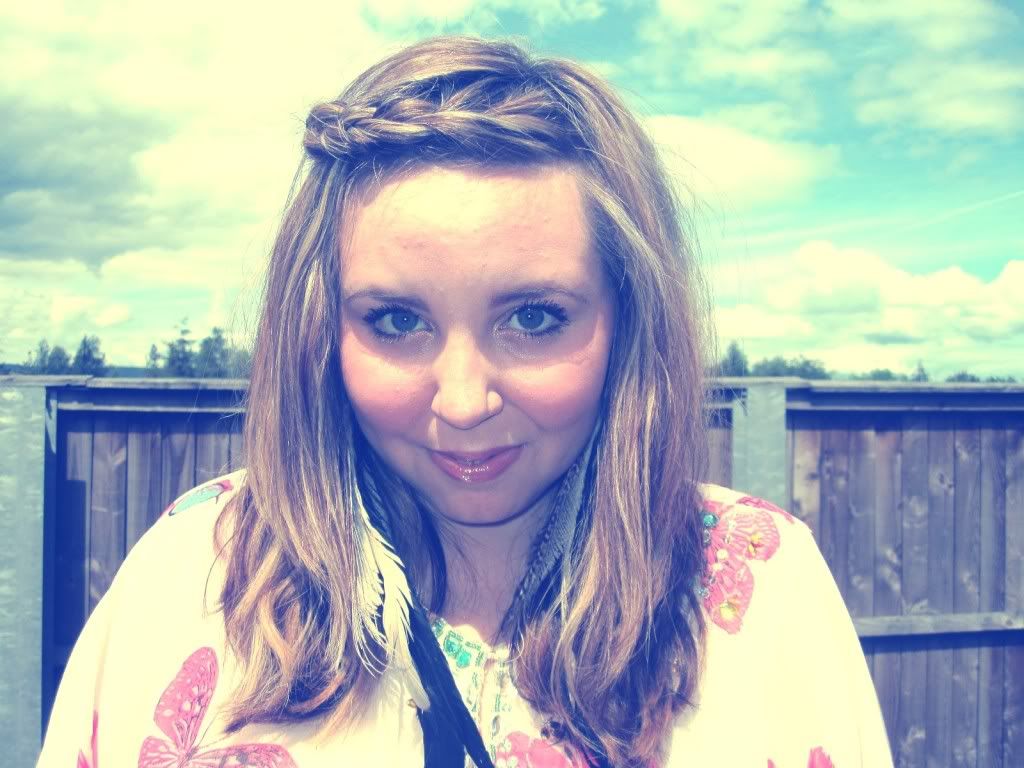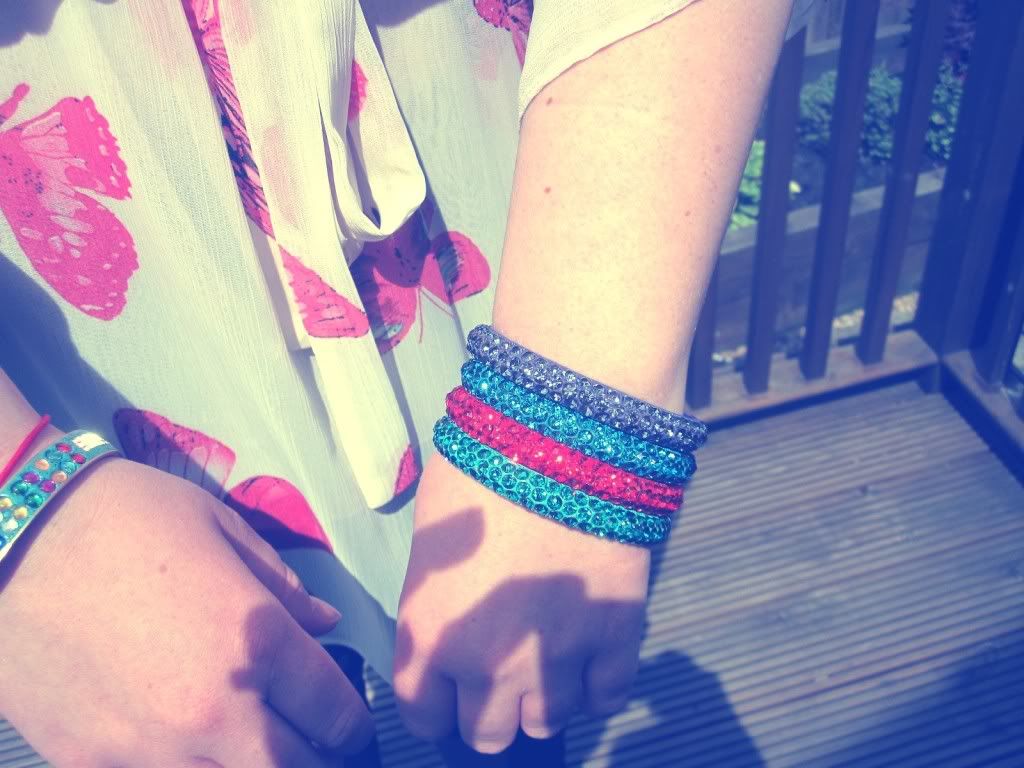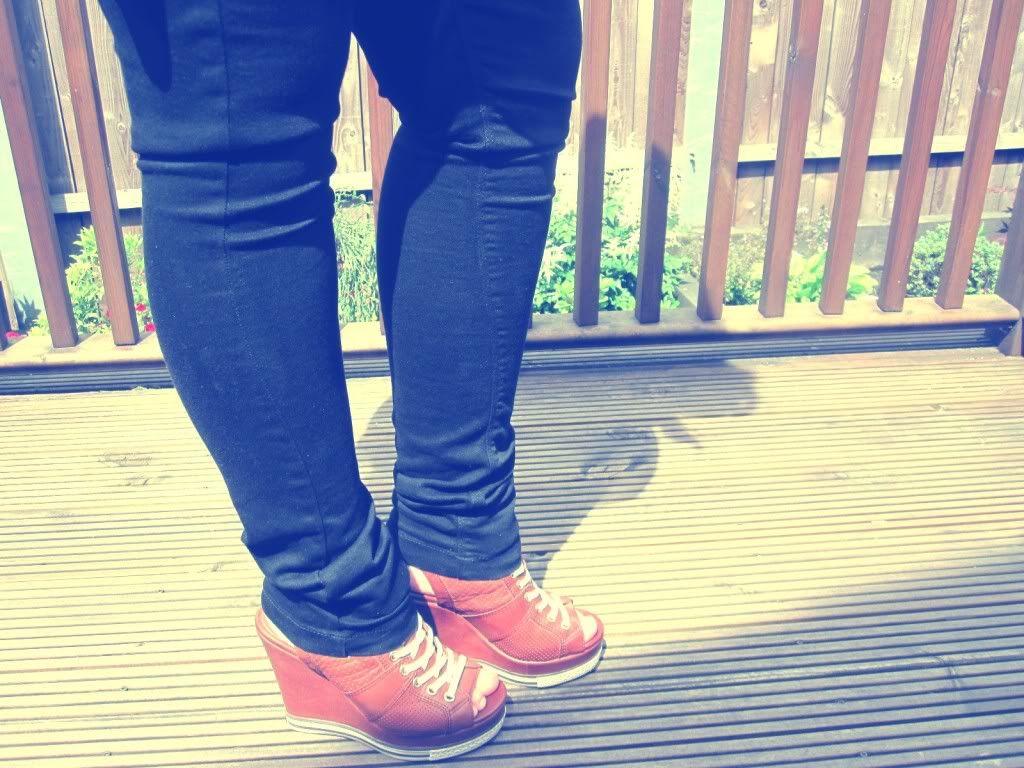 Top- Dorthy Perkins, Jeans- ASOS, Shoes-Ash, Earrings- Urban Outfitters, Bangles- single gem bangle-Italian market, red string bangle- LMLMC, Four crystal bangles- Preshhus
This top really doesn't photograph well but its really pretty in real life.(No pun intended)
Its floaty and loose but the little belt fastening stops it from looking too big. Also again you cant really see in these photos but it has the sweetest Indian inspired gems around the neckline, really cute!
I never wear tops like this with big patterns really, i don't know why but i like to stick to simple looking things but i made an exception for this one as i felt it had a sort of bohemian vibe going on.
I'm thinking of changing the name of my blog to black jeans as that's all i seem to wear on it now, Ha!
But i will change it up a bit don't worry, now don't get excited but i may start wearing my blue jeans instead, Ha!!
Thanks for all your helpful comments and tweets regarding my last post.
I got it all sorted out but my sister then received her order and only a few of the things fitted her, she wanted to return about £50's worth and again they said no, but thanks to all your comments and advice we quoted to them the Distance Selling Act a few of you mentioned and they said 'oh, OK we have to give you your money back now you have quoted those guidelines' They said basically no matter what they say, if you tell them they are breaking those guidelines and you will report them, that overrides whatever they say and they have to basically give you whatever your asking for!
How crazy is that, its like they are making up there own rules!
But thankfully we have everything returned now!
I'm off to watch Andy Murray hopefully get through to the next round of Wimbledon.
Are you guys watching, who do you want to win?
I love Nadal but i really want Andy to win!
Ah i want to go to Wimbledon so much, that is my aim for next year...I just need to find some tickets first...Ha!