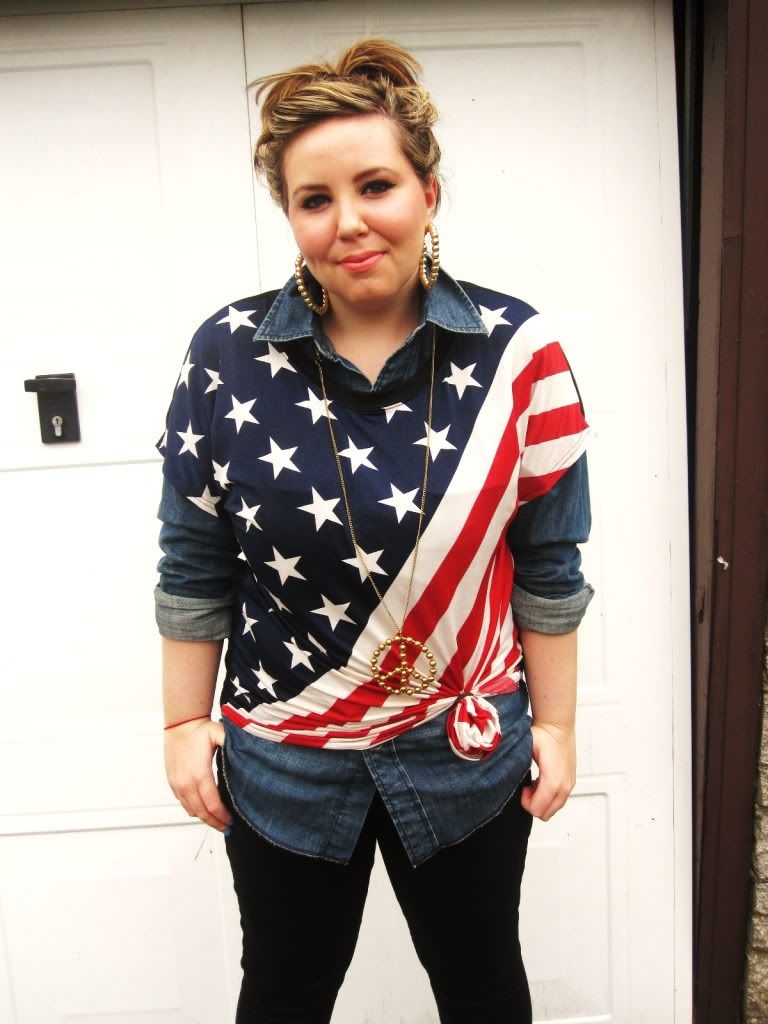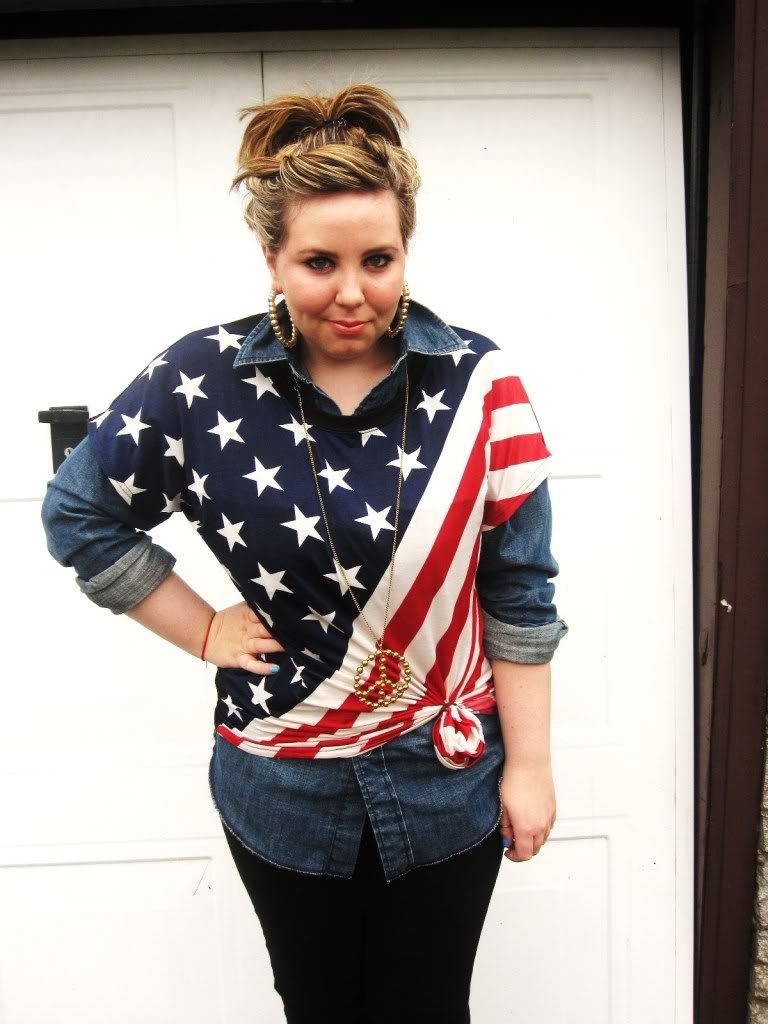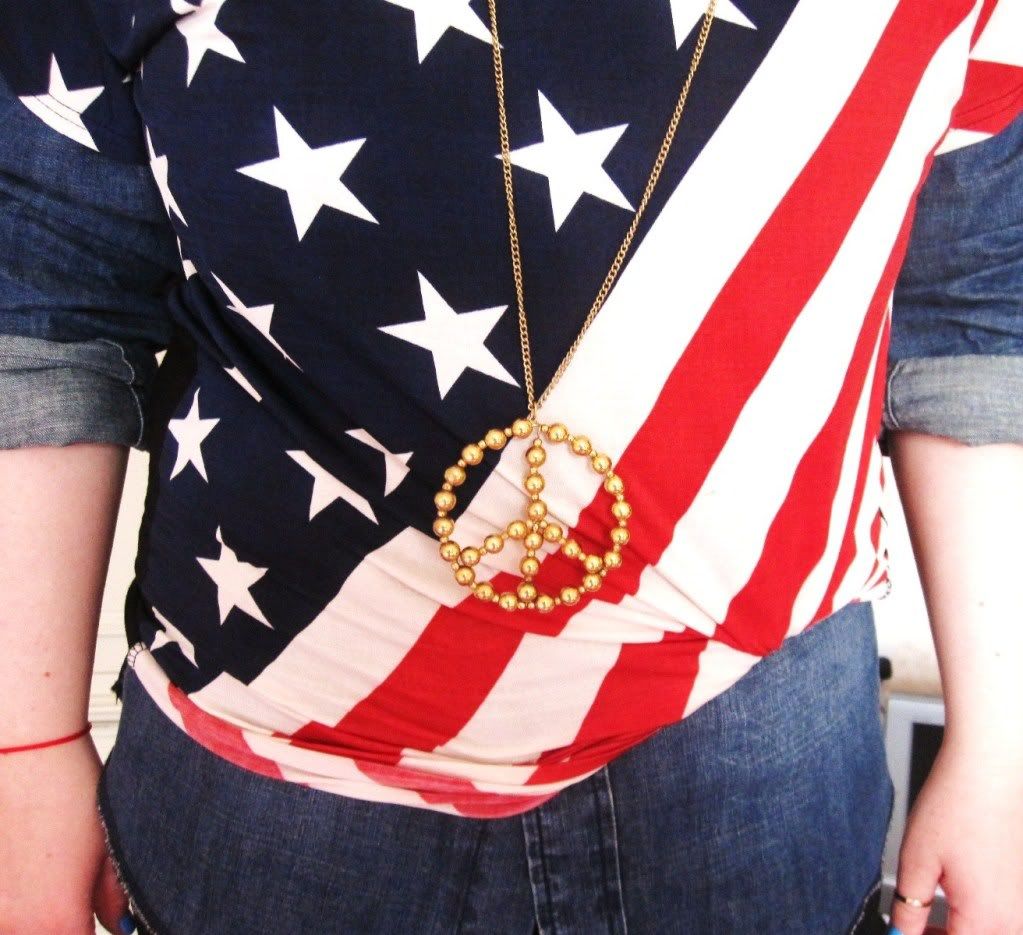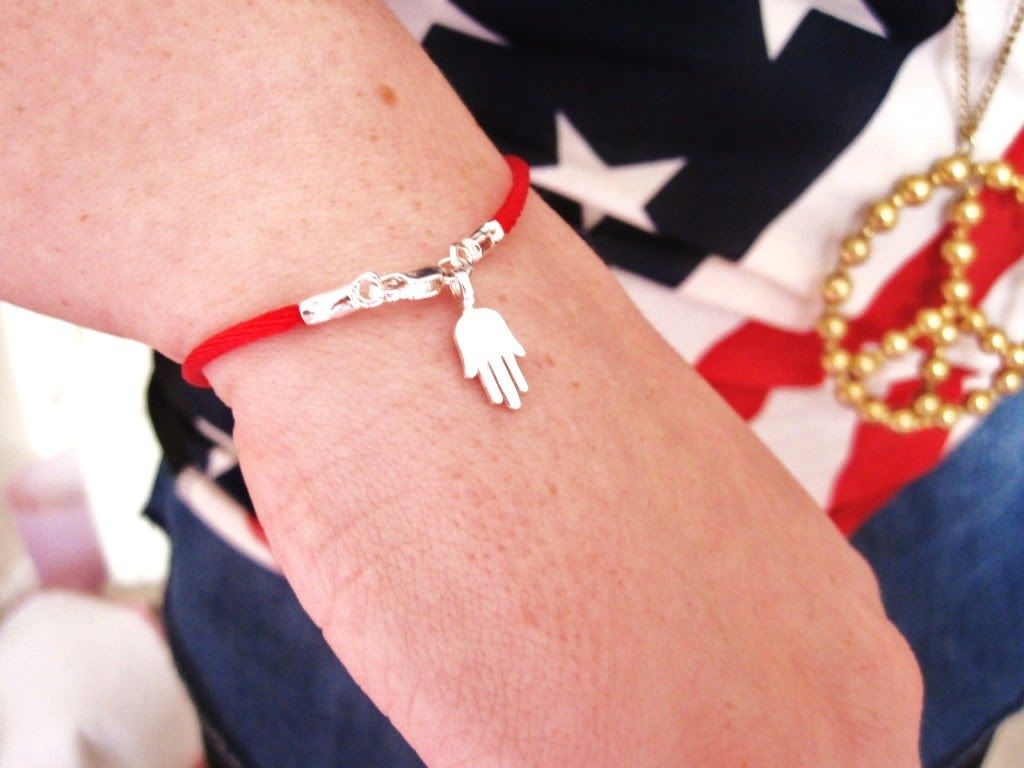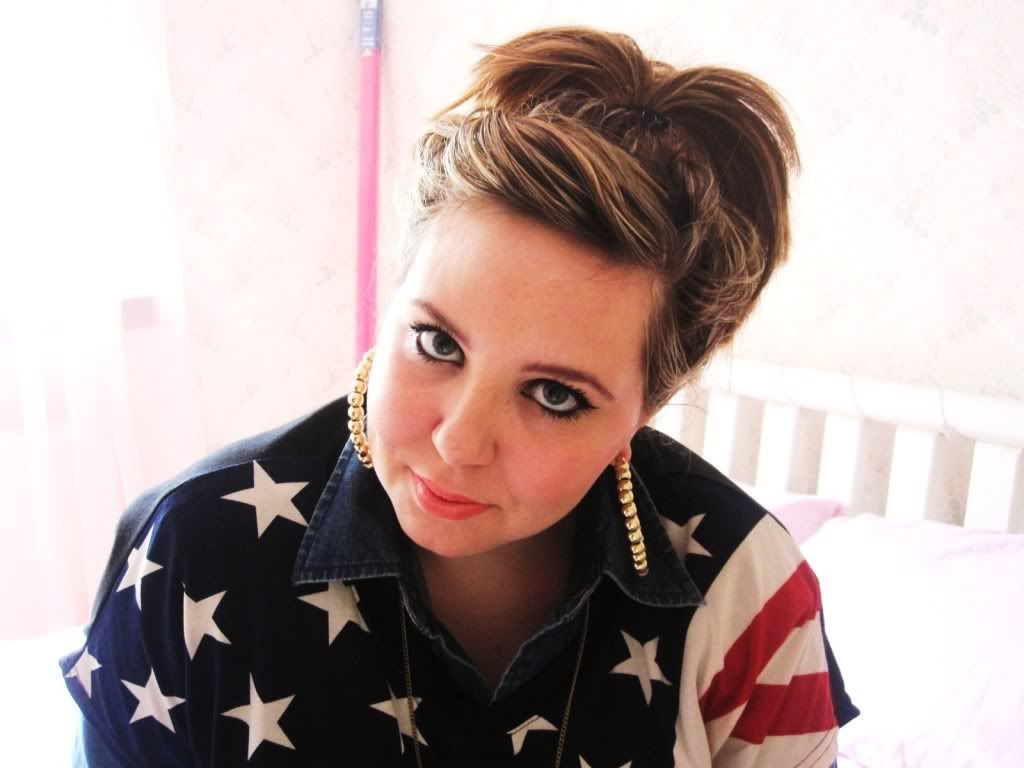 I seem to have lost all ability to smile in these photos for some reason!
Think it was the sun (the one ray of sunshine that is, in between the rain, seriously this is summer) in my eyes making me squint!
Anyway.... I got this Tee a few weeks ago now from Yayer.
As any of you who have read this blog for a little while will know, I LOVE Yayer, it is such an amazing online store, full of really unique, nearly one offs and such a great selection of vintage too.
If you haven't checked it out before you definitely should, you will love it!
I saw this tee and knew i had to buy it, i love anything to do with the American flag, seriously its a weird obsession!!!
It's really lovely and hangs really great on too.
I wanted to really go for the whole 'Americana' theme with this outfit, with my 'Harlem' hoops and high ponytail, i put a denim shirt under my tee, to just add another dimension to the outfit.
And to be honest I'm just a fan of layering really!
I got this necklace from ASOS the other week with a voucher i got from my birthday to spend on the site, i couldn't believe how much it matched my earrings, they are like identical. I got my earrings from Topshop years and years ago too, its weird!
Since Lauren first wore one on The Hills i have wanted a 'One Of A Kind' Hamsa red string bracelet. I have honestly been on the hunt for it for about 4 years. But i couldn't buy one from America for under £50 because of the crazy shipping and taxes, so when i stumbled across one a few weeks ago on the uk site Love Me Love My Clothes, i was more than happy!
It was the first time that i have ordered from the site and i had to get in touch with them over a shipping query, and i can't recommend them enough, they were more than helpful and got everything sorted out and were so accommodating and my bracelet arrived within two days or something, so quick.
I just wanted to mention that, as i think its so common now to come across really really terrible service from online stores as there is so many of them about and i just wanted to highlight how refreshing the great service from this one was! (Oh and Yayer's is fab too actually!)
P.S My hair looks a kinda weird eurgh colour here again, I just can't seem to photograph the true colour! Oh and Hello roots,Ha!