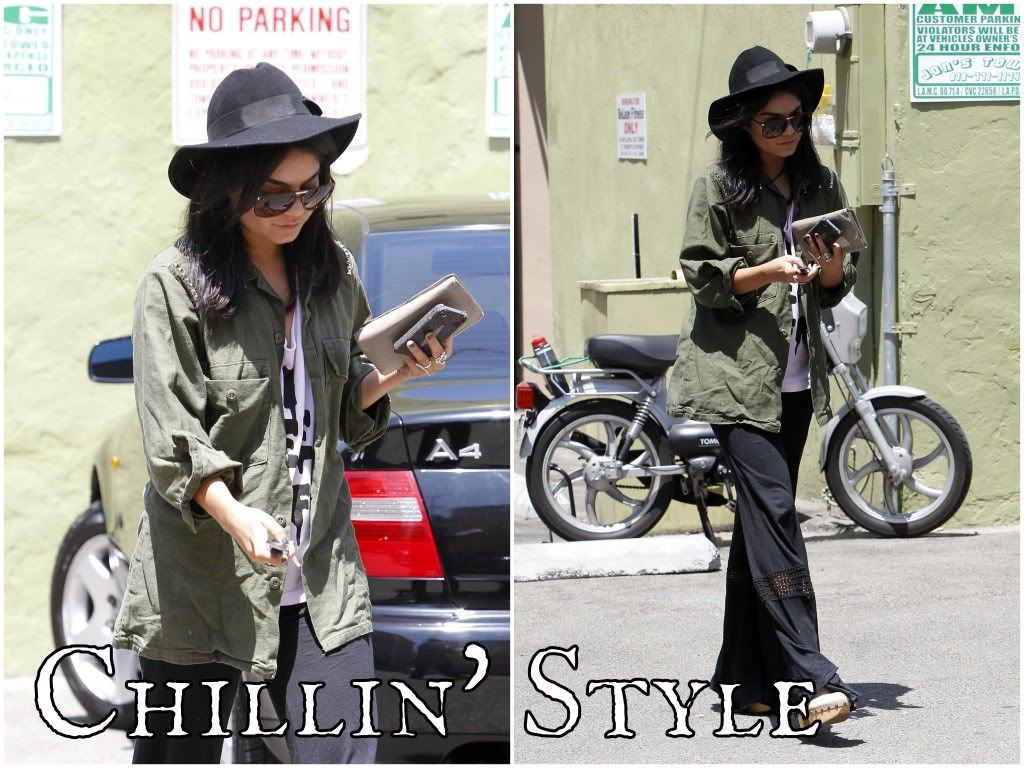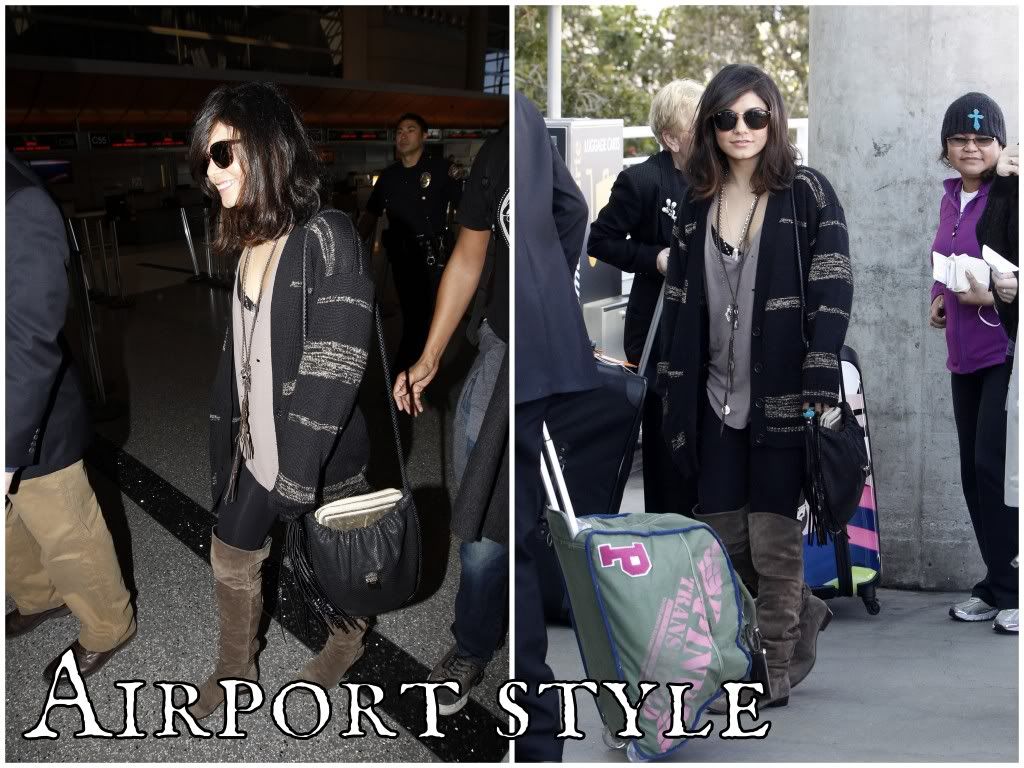 I have always been a fan of Vanessa Hudgens style since she left the whole 'High School Musical' thing behind.
I love that she is basically a walking advert for Blue Planet as she wears so many of their clothes. I adore that store but as it doesn't ship here/USA shipping too expensive then i can live vicariously through
V-Hudgens style.
I think more so than any other 'Young Hollywood' starlet, you can see Vanessa's style transformation the most.
I think early on it was clear to see that she was going to go down the whole boho 60's 70's vibe (my personal favourite) but i think its so refreshing to see that she has went from having sort of trying to do themed outfits to now having really grown into herself and her style and having a really natural style that doesn't look contrived anymore and seems like an extension of who she is, which for me is a sign of someone who has really came into their own, style wise and personality wise.
Maybe all she ever needed to do all along was ditch the Efron and go dancing bare foot at Coachella....Who knows?
Are you a fan of The Hudgens (Her new name on here I'm thinking?)
I really really want a green cargo jacket like the one she is wearing above, so pretty!
Oh and if you are looking for something super pretty for the weekend,
Why not check out the
latest womens clothing collection at www.very.co.uk
.
You will LOVE them, I'm going to do a post on VERY.co.uk soon!