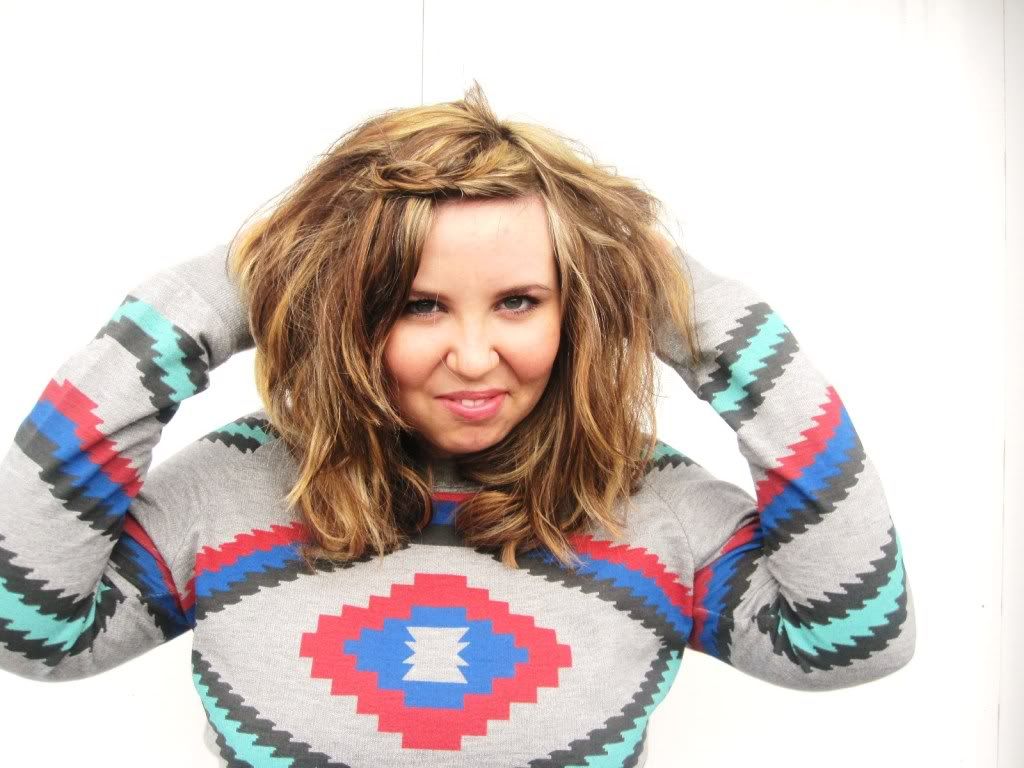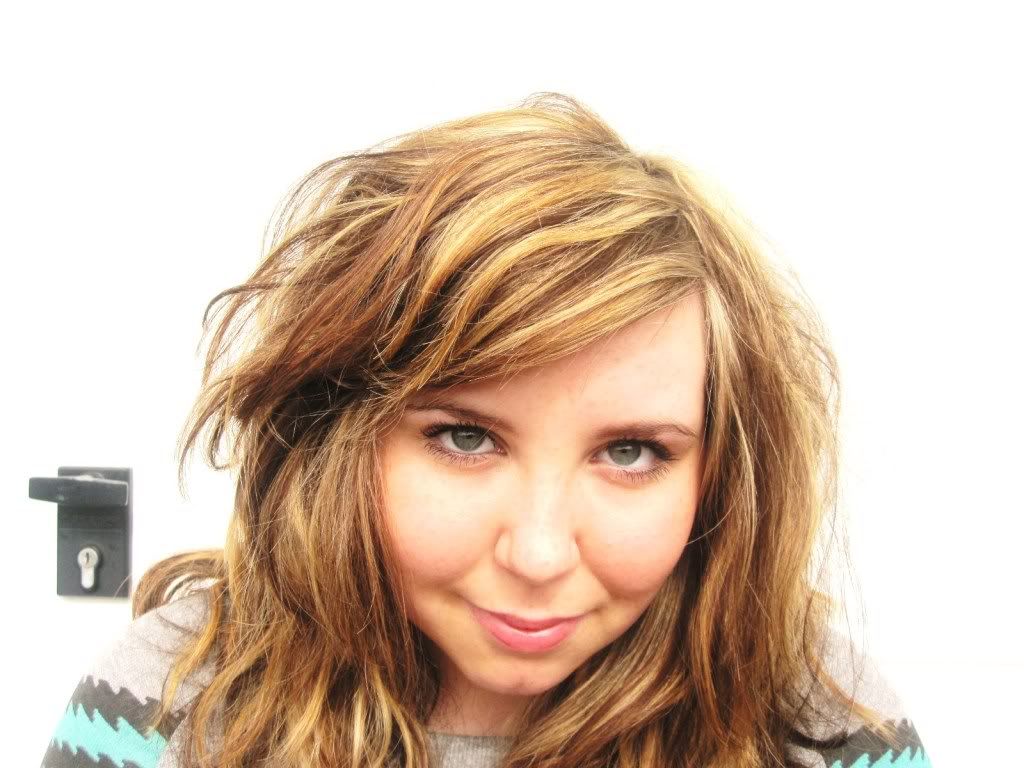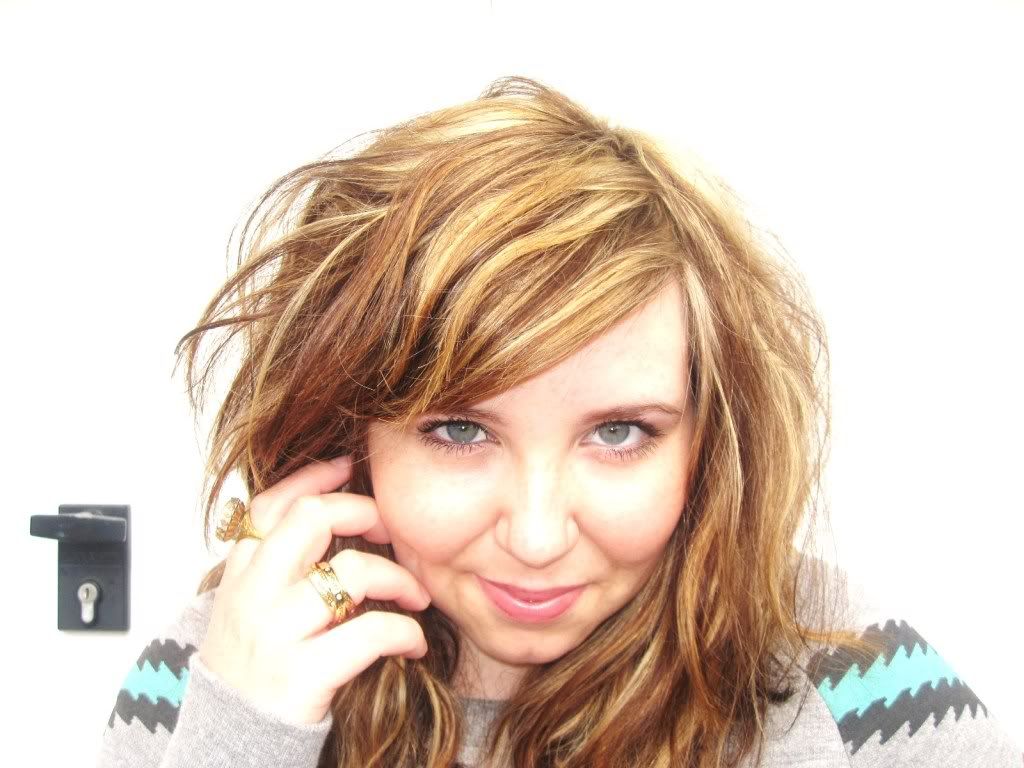 So last week I went to get my hair done.
I got more highlights on my quest to be blonde again.
It's a weird day outside today its kinda sunny one minute and dull the next that's why the colour in these photos are so strange, I had to lighten the background.
Its made my hair look more yellow, whereas as in real life its more white based.
At first i was a bit like 'Oh no i have white hair' but i am slowly getting used to it and am loving having lighter hair again.
It just makes me feel so summery!
The hairdresser thinks it will only take me one more full head of highlights to get full on blonde. I have so much hair, so it took her like an hour and a half to even put all the highlights in, i was i there for hours!!!
Even though my hair is naturally darker i always think my complexion suits lighter shades of hair better!
This sweater was my first ever purchase from Forever 21. I really like it. I got another top from there too, i was surprised actually as i thought the quality was much better than i thought it would be.
Ah one more sleep till I'm 21!!!!
I can't believe my birthday is tomorrow, so excited!