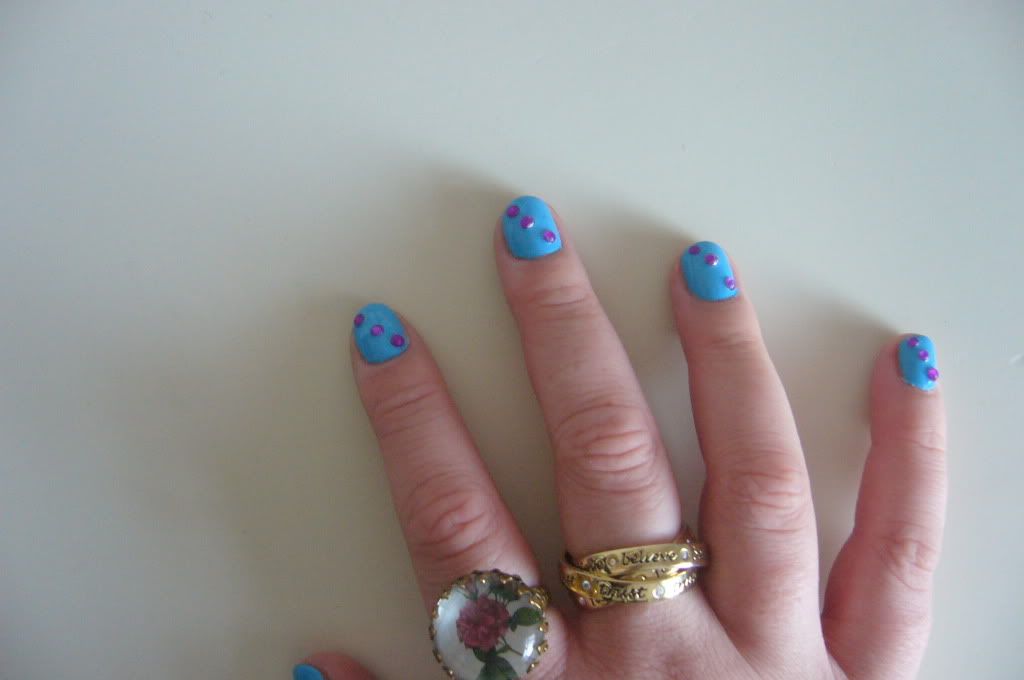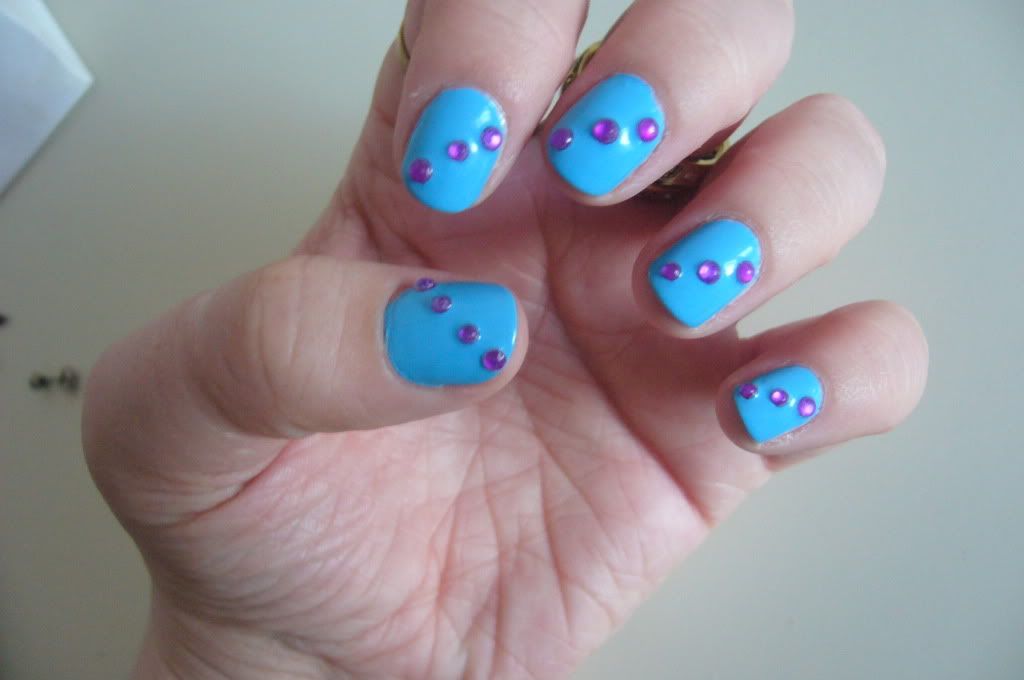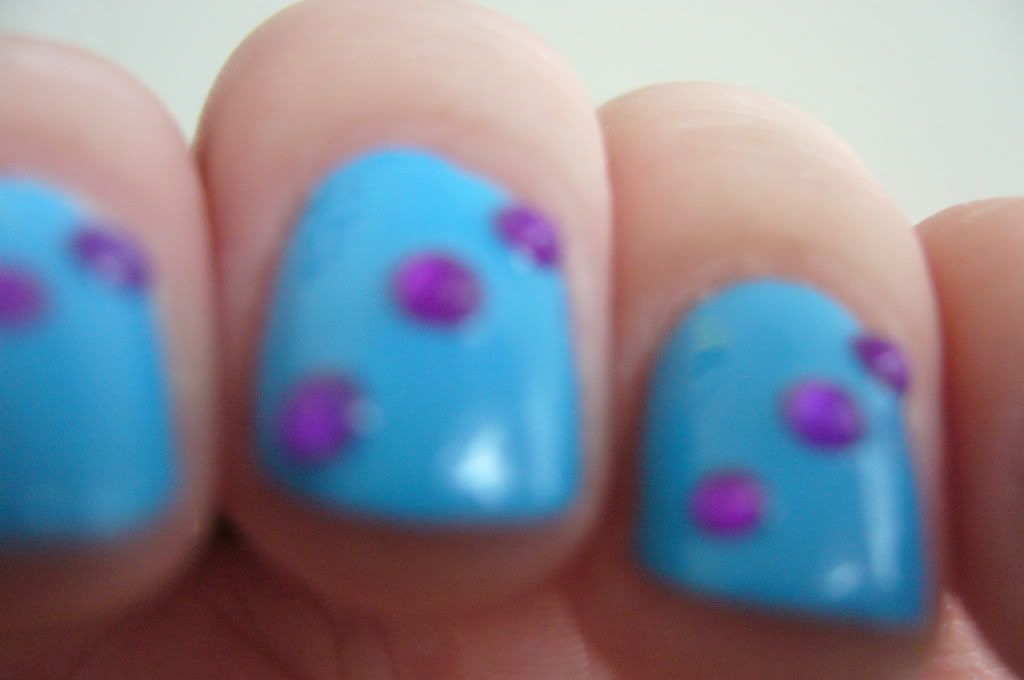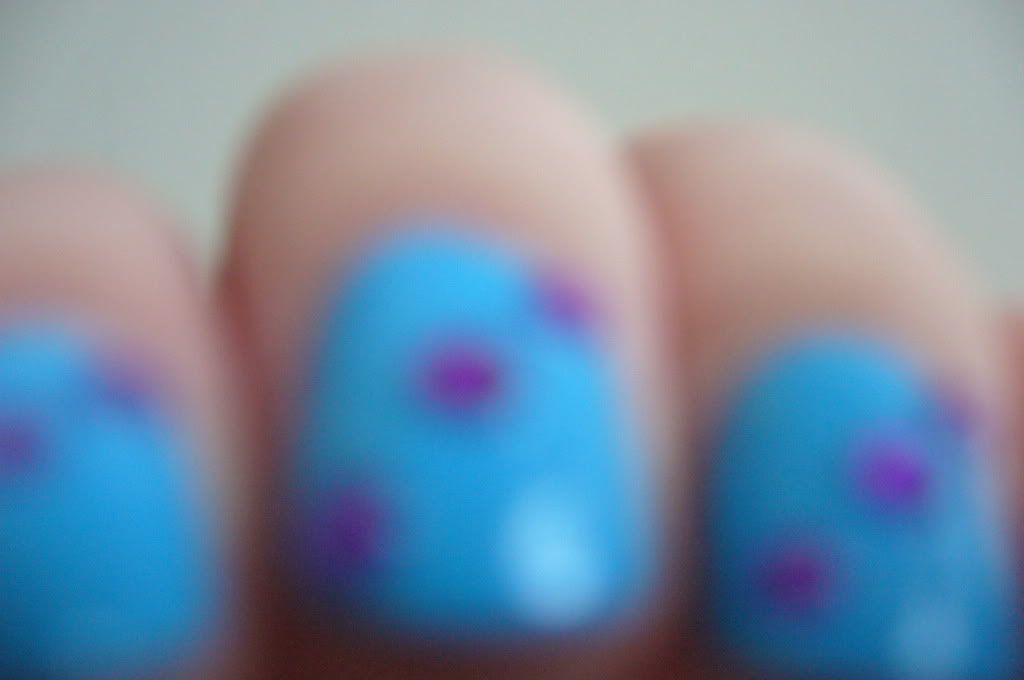 I know the whole patterned nails thing has had a massive comeback lately with loads of bloggers/celebs
But to be honest with you I spent my whole high school life painting a different pattern on my nails every week near enough, and i got pretty bored of it, so for the past few years I have just kept my nails simple and pattern free.
Although lately I have been dipping my toe (fingernail?) into the nailart world again.
I got a little tub of gems recently and have been sticking them on over my favourite nail colours.
Simple, quick but effective!
This is my favourite nail colour at the moment, it's actually even more blue-r in real life.
This is about the fourth day of this being on my nails, its holding up pretty well, all gems intact too!
Are you all still feeling the nailart trend or are you over it yet?
(oh and i know the last image is completely blurry, I just like it and thought it looked quite cool Ha!)