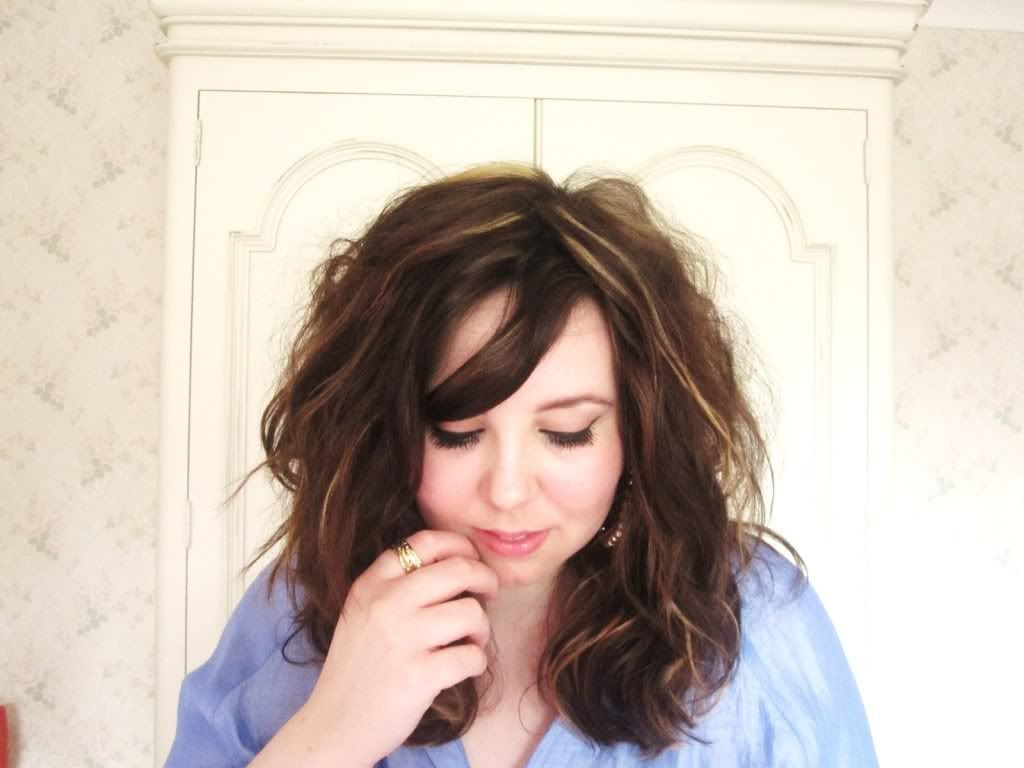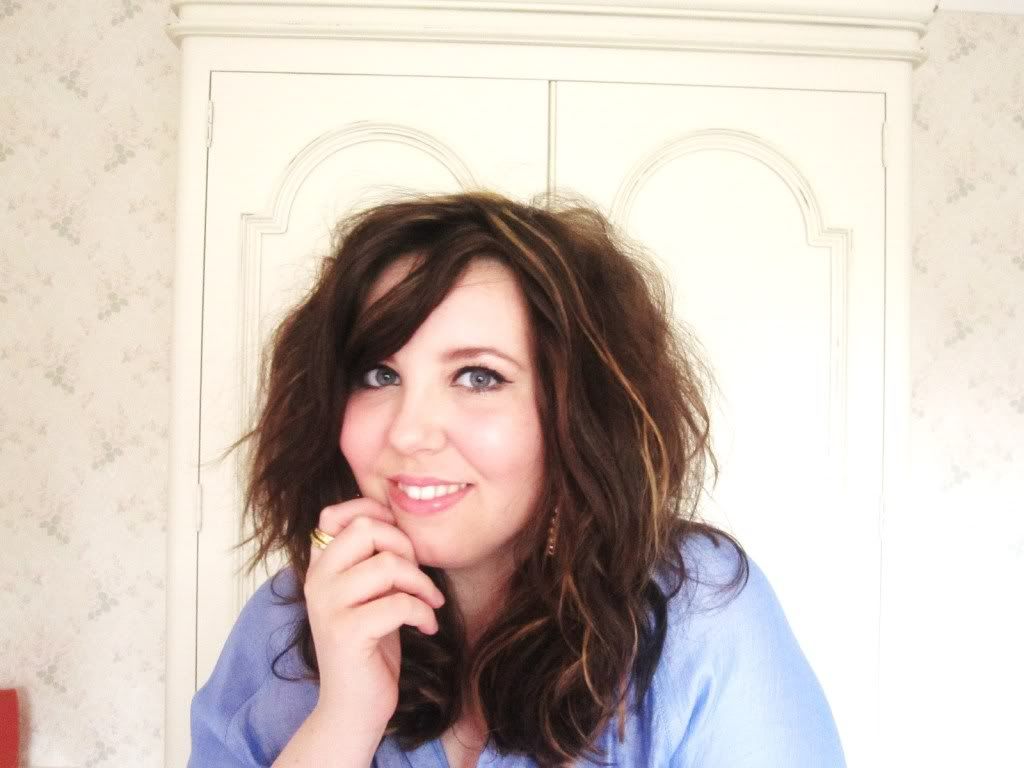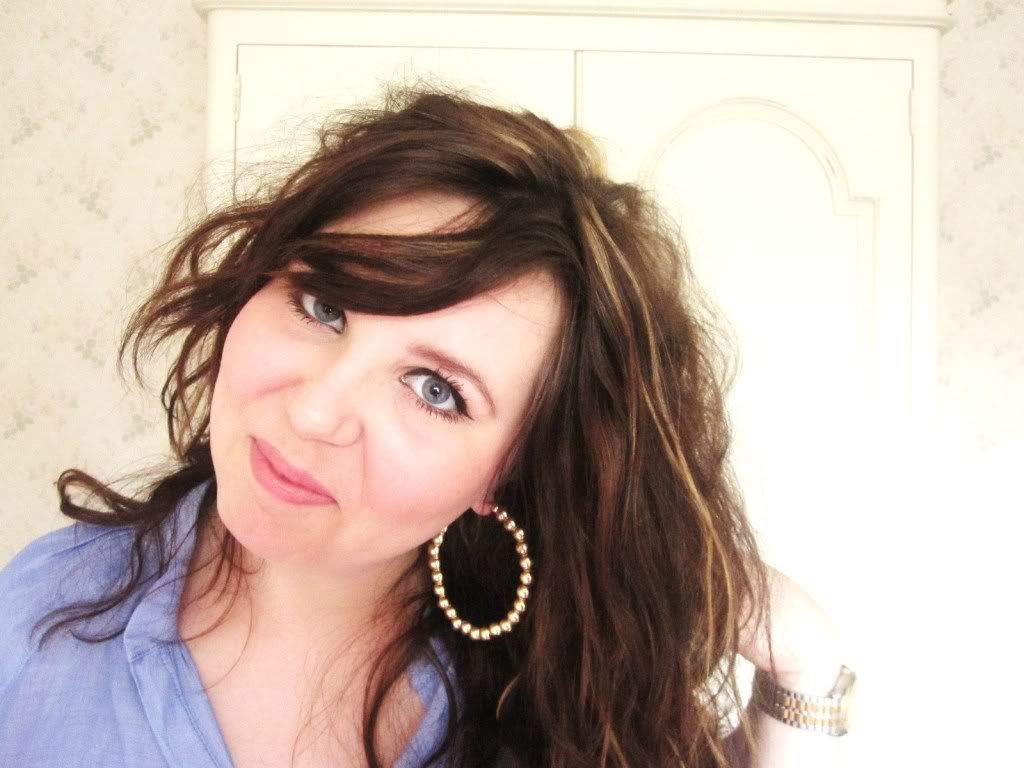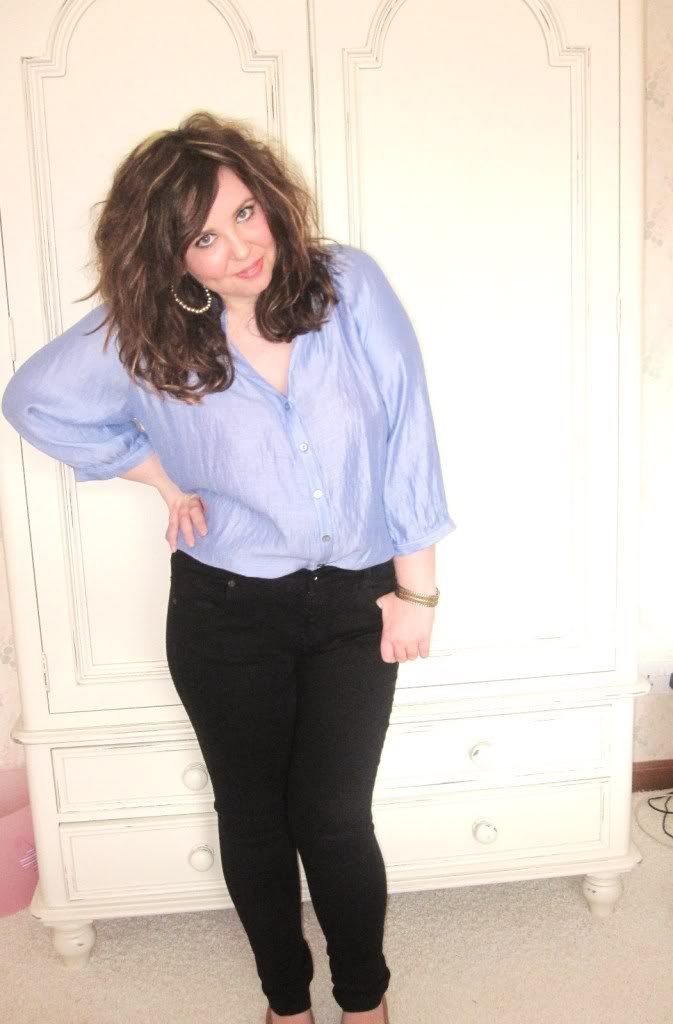 Shirt- Dorothy Perkins, Jeans-ASOS, Shoes-ASOS, Earrings-Topshop
I love the colour of this blouse, such a nice shade of blue. It's really loose and a lovely shape but it's hard to see that in these pictures it just kinda looks like it is hanging over my jeans, but it looks much better in real life!
These are the skinny jeans I bought from ASOS.
I always think it's tricky to order jeans online as the sizing with denim is so crazy.
But i got lucky with these, as they are a great fit, although I'm going to have to take a hem on the length as my legs are so short,HaHa!
My 21st Birthday is on May 4th so i have been trying to work out what to do for it, I'm going to try and stretch it out and try and have a birth-week rather than birth-day!
I don't want a party and want to do something that is a little bit different rather than the usual birthday things.
If you have any ideas I would love to know, as i really need to get planning!
Hope you have all had a great day so far.... American Idol tonight (we get it a day behind America) i LOVE that show i have watched every series and always thought it was much better than X Factor but this year is even better with the AMAZE JLO, seriously how fabulous is that women and my new style icon Steven Tyler, he is such a ledge. who do you guys want to win?
I am more than a little bit in love with Paul MacDonald so i really want him to win and i think Lauren is great too!