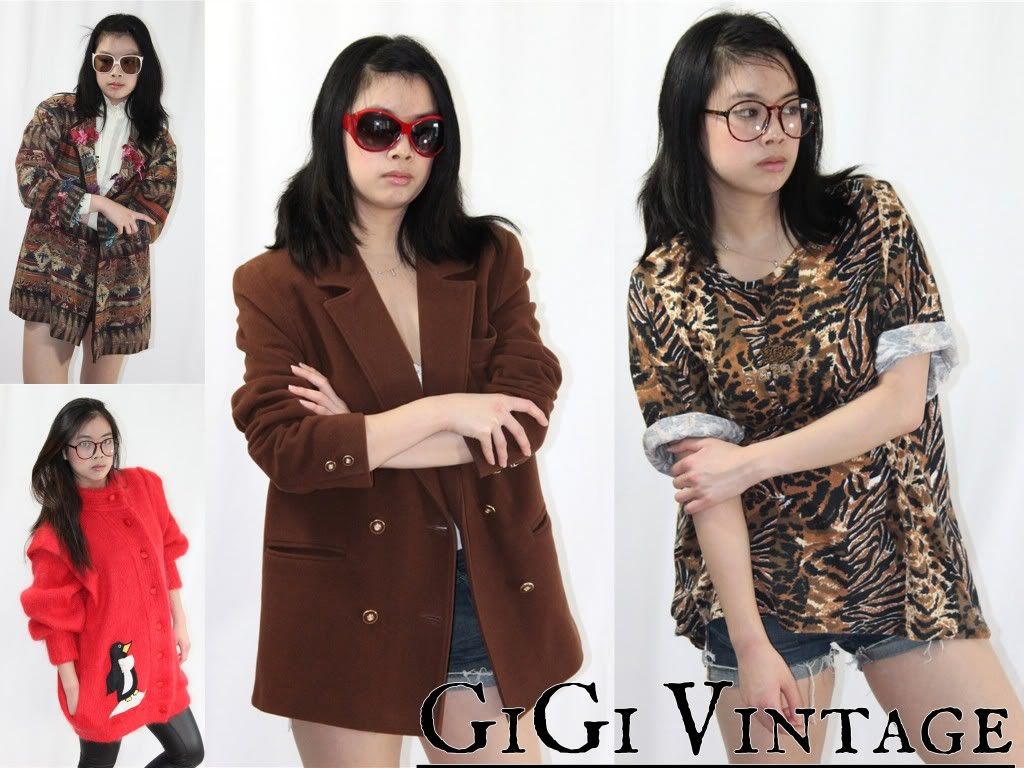 I have been meaning to write about this store for so long.
It's called GiGi Vintage and stocks some of the most beautiful vintage around.
Sometimes I think there is so many of these online 'Vintage' stores that they all merge together, which is why i was so happy when i found this one, It's really different in the sense that not only are the items sourced from all around the world, they also stock some fabulous designer jewellery and sunglasses (seriously, the Chanel earrings are just amazing)
But best of all is the prices. It is so reasonable. In most cases i would say its on par, if not cheaper than the high street.
I love that they have got such a full range of different styles and sizes. They have some of the most fabulous over-the-top 80's prom dresses too which you should definitely check out especially if you've got a summer wedding to go to, you would definitely turn some heads!
I picked my favourite pieces from the store. I tried to pick most from the new in section as i didn't want them to all be sold out by the time that i have the post up. Everything seems to go so quick so if you've got your eye on something i would snap it up ASAP!
How perfect is that Blazer, I am in love with it and the blue dress with the pleated dress is just beautiful, I have been looking for a dress like that for so long!
Are you a fan of GiGi, let me know if you manage to bag a bargain form the site?
Here is the links to each individual item....
1.
Aztec jacket
2.
Blazer
3.
Tee
4.
Penguin jacket
1.
Crazy coloured Dress
2.
Blue dress with pleated skirt
3.
Jumpsuit
4.
Peach floral dress