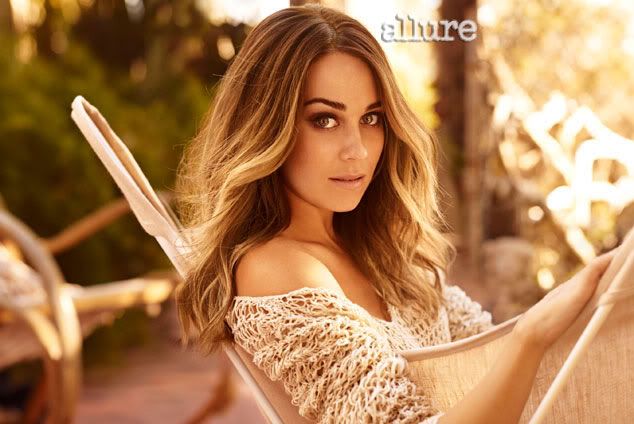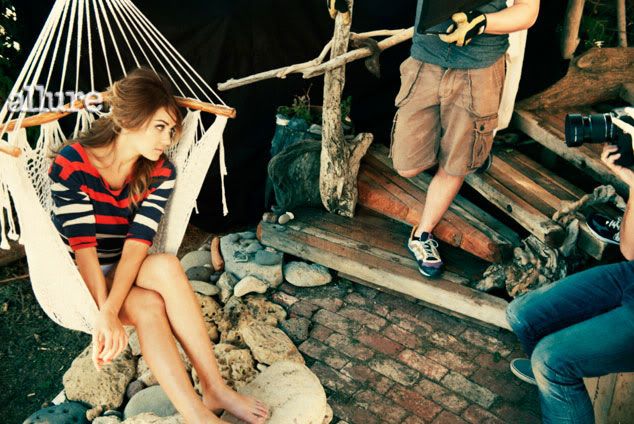 "I was 17 when I signed on [to Laguna Beach], and that's a vulnerable age anyway," Conrad said. "I was still figuring out who I was. To be on television and told a million things that are wrong with you was hard, but I very quickly decided that I just had to be me."
This is the outtakes and behind the scenes from Lauren Conrad's cover of Allure Magazine.
Its funny, i am always continuously interested in reading interviews with her and hearing what she has to say, i wonder if it's becuase i have spent most of my own teenage life watching her young life unfold in front of our eyes?
And now we don't get to see her everyday whereabouts on screen reading her interviews seems to still connect us with that period of time?
Or maybe i'm just nosey and like to know what celebs are up too? HaHa!
I think she looks amazing here
Her hair is the nicest i have ever saw it i think.
I can't wait to see the full shoot when the magazine is out.
I really wish i could read Allure i can never find it anywhere over here and when i looked into getting a subscription it was beyond expensive, so annoying!
Allure is out on April 19th