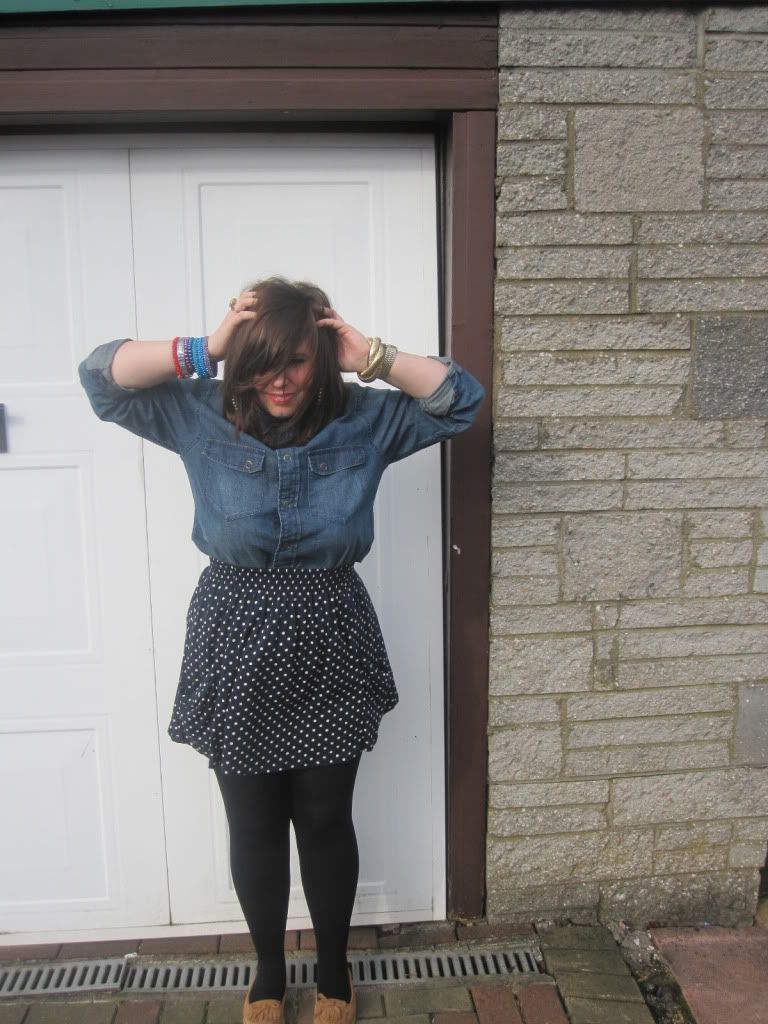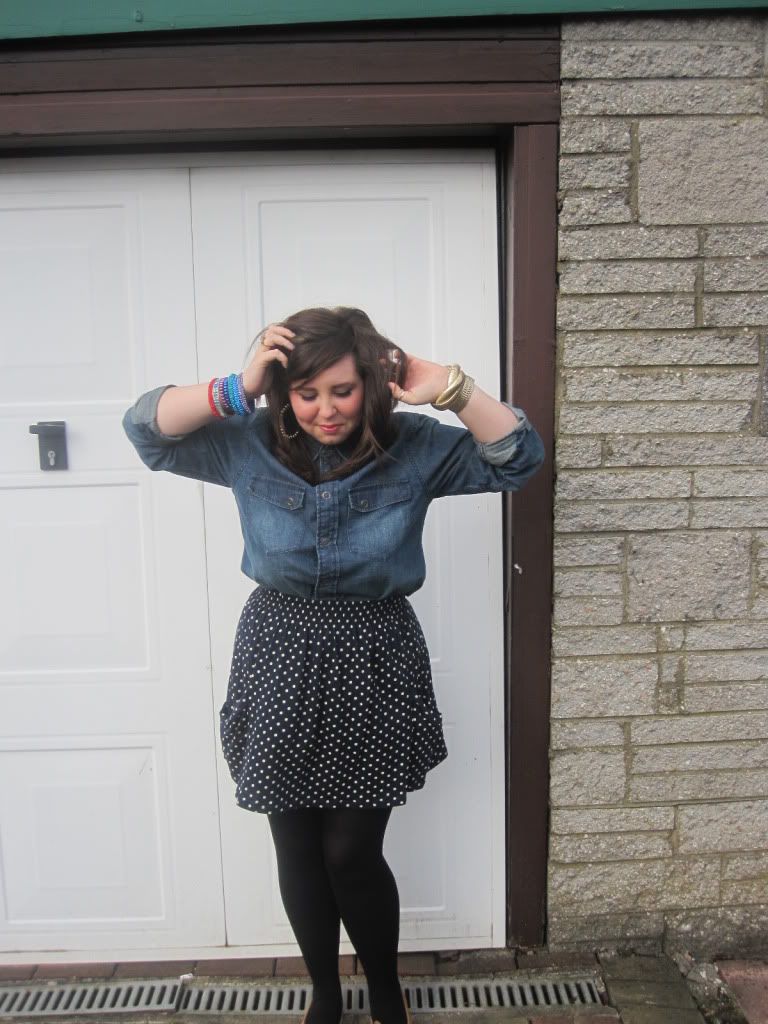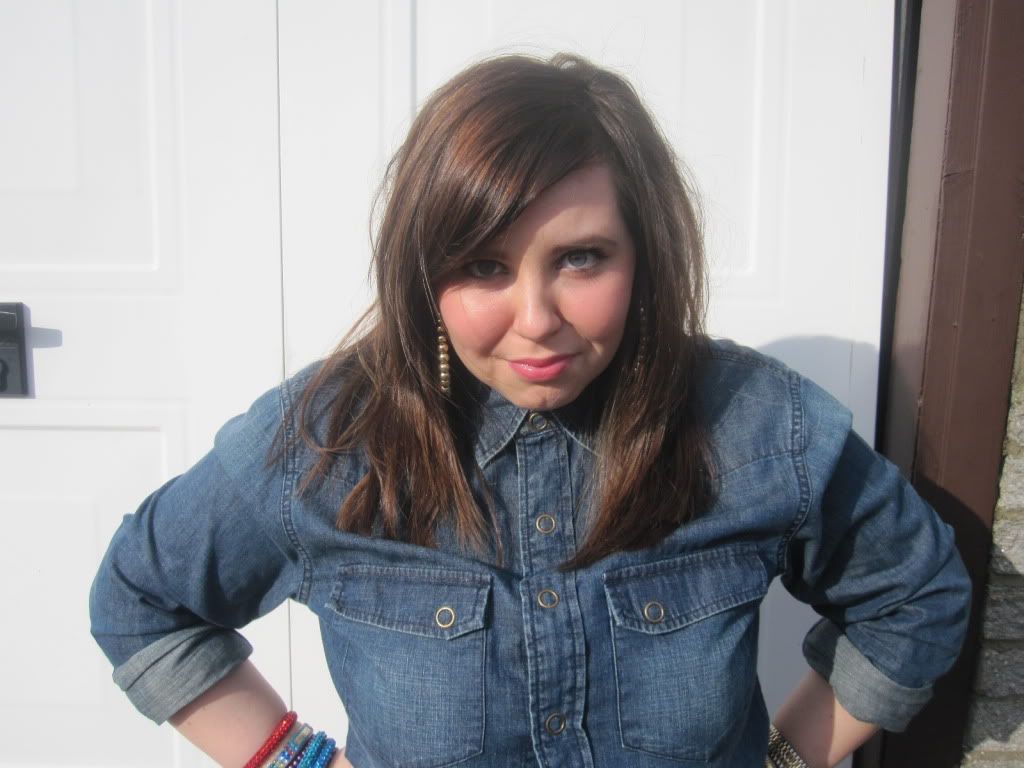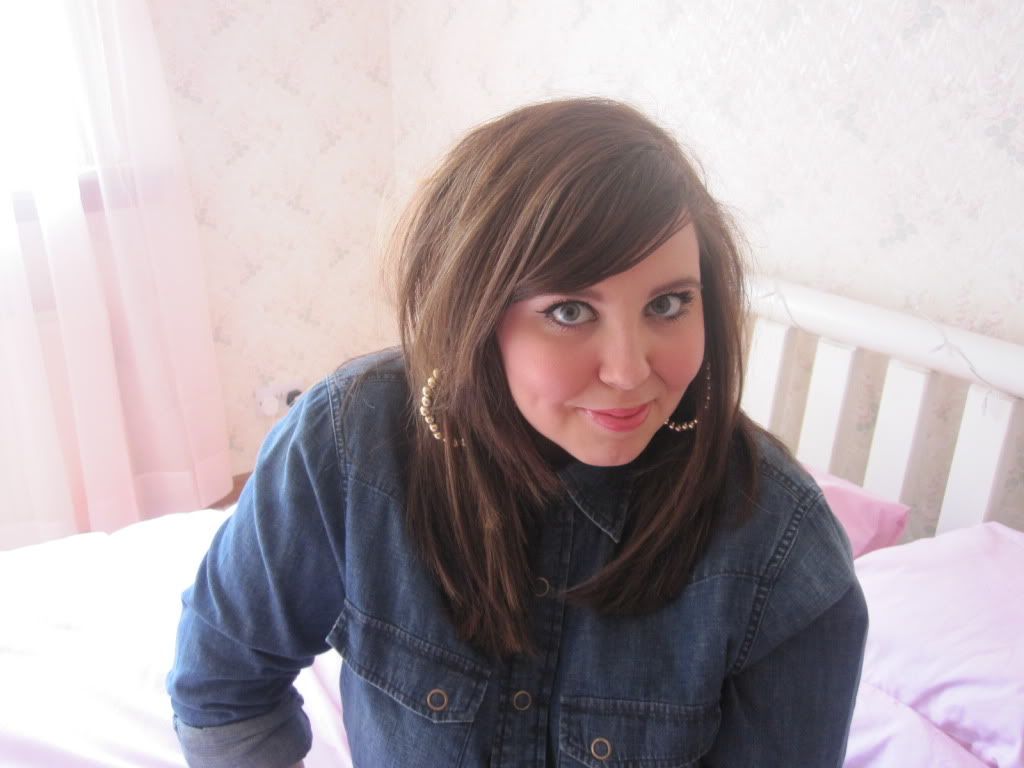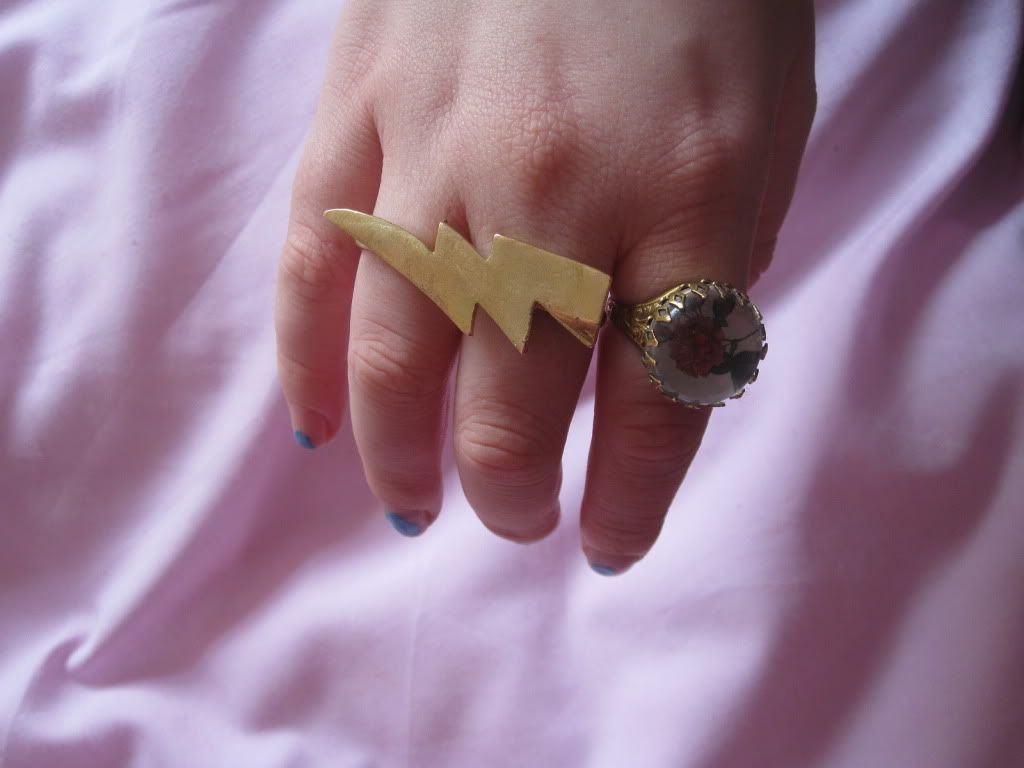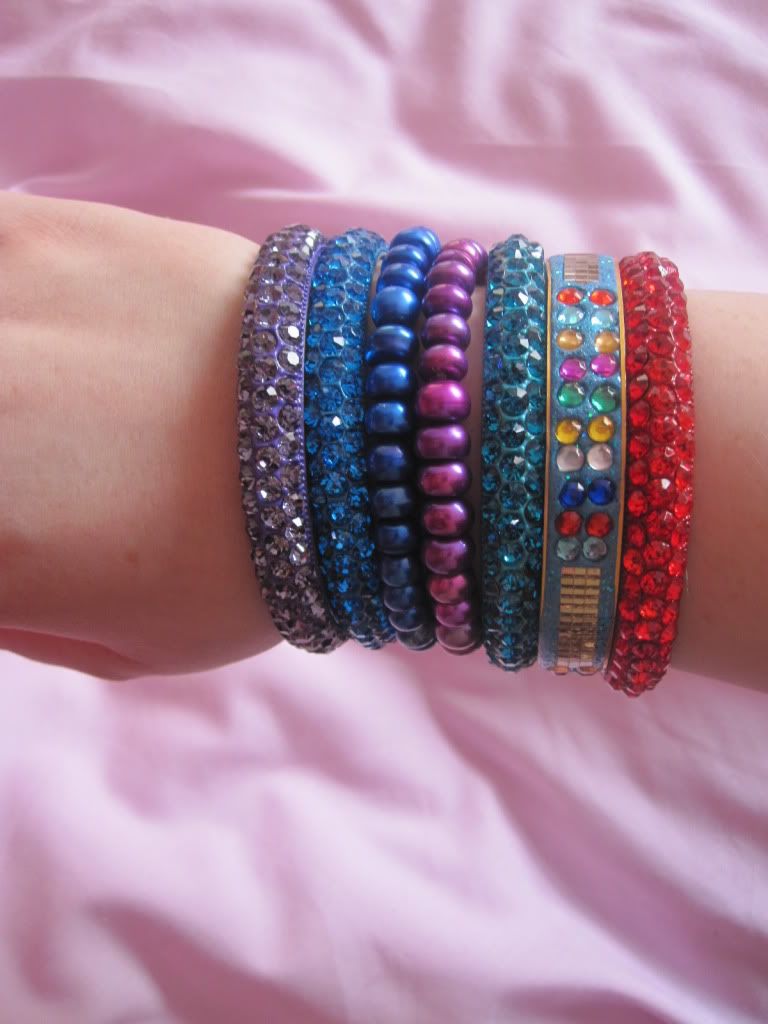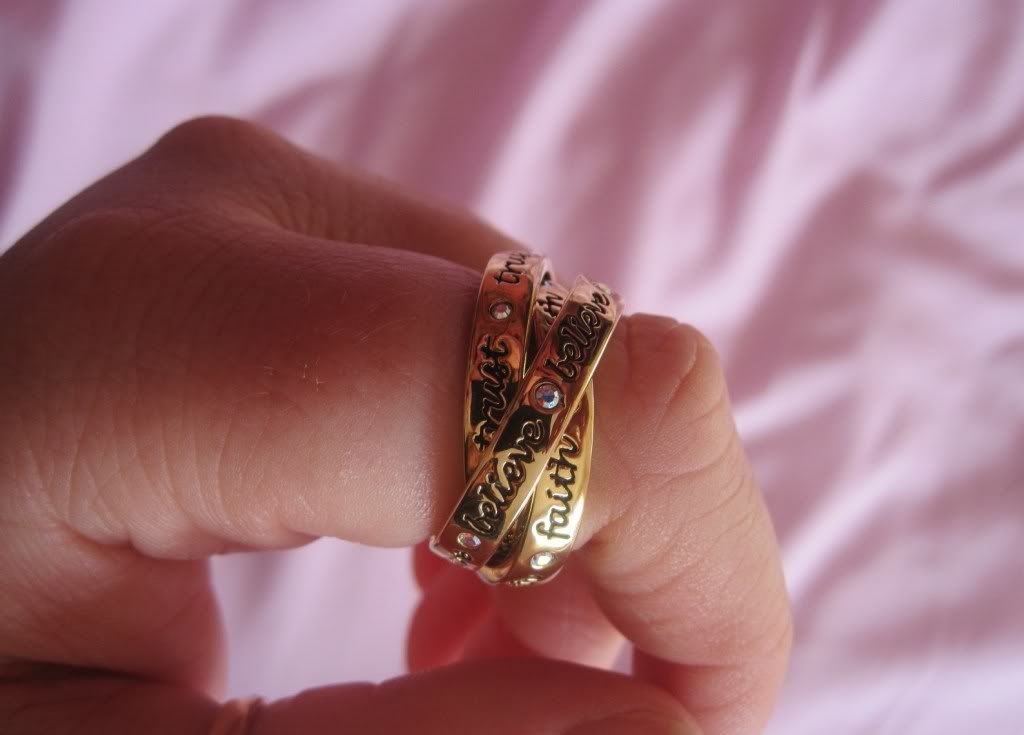 Wearing- Shirt-GAP, Skirt-Zara, Tights-ASOS, Shoes-ASOS, Lightening bolt ring-
LHC
, Rose ring-
Rock'n'Rose
, Sparkly Glittery bangles-
Preshhus
, Gold Bangle- Urban Outfitters, Gold ring-
Disney Couture
So, Yesterday I got my hair done, Hence why it's straight today,( I rarely ever straighten my hair unless I've been to the hairdressers, Its curly and really thick, and by the time i have blow dried one half my arm hurts too much from holding the hairdryer, because it takes that long...Seriously!) I really want to have lighter hair again, I really liked my hair when it was super blond all over so I decided to start getting some highlights again to begin 'the road to blond'. I am really not a fan of the whole stripy brassy highlights look (which i have had before,ah was not good!) so was a bit anxious to get the highlights again as you never know how they will turn out. But thankfully I really like them, my hairdresser made them really subtle looking for a more all over lighter appearance! So hair drama over for another little while...
I don't know how well this outfit has photographed as my skirt kept blowing up in the wind and looked weird. Its something about having my hair straight, I always want to make my outfit a little more sleeker to match. Hence the buttoned up shirt! I think my shoulders look kinda hunched over in these pictures, it's because I was laughing so much trying to get these taken.
Sometimes I go through phases with jewellery like i will only wear one ring and nothing else, then other times like today I just can not get enough of the stuff. I just piled it on.
I'm looking forward to watching The Model Agency again tonight. What did you guy's think of it last week?
I really enjoyed it, I thought it was really interesting and I'm impressed at how honest and real they are being about the whole industry ...