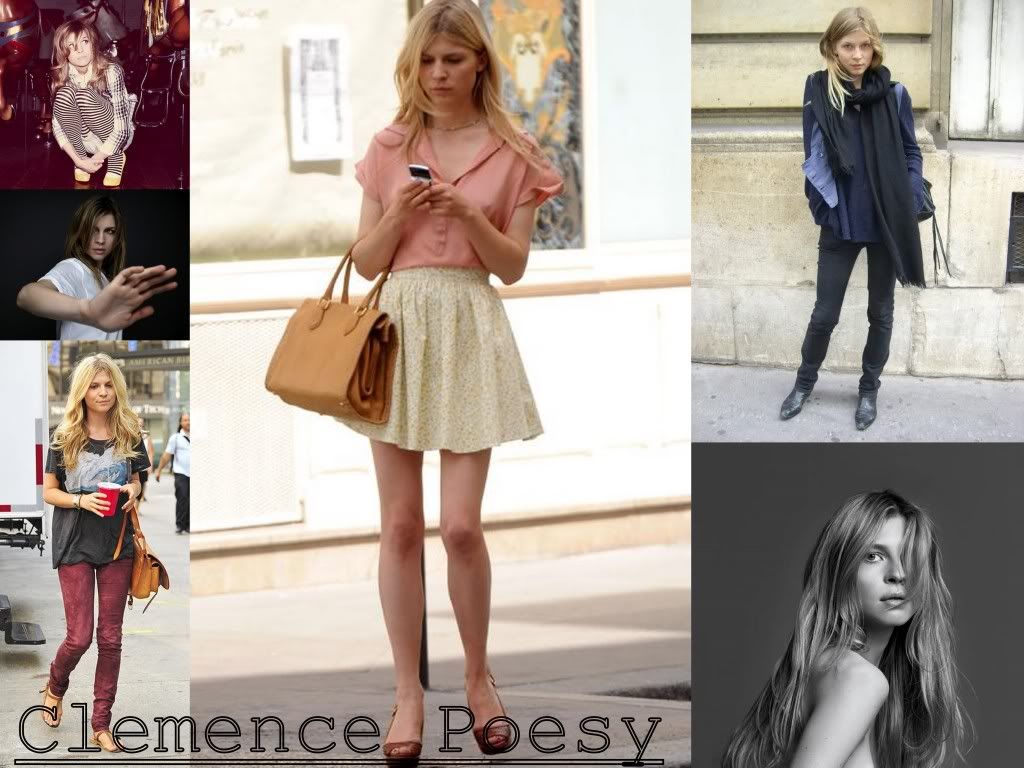 Since her stint on Gossip Girl, I have been geeking out over Clemence's style. She has this natural elegance that I am sure you can only posses if you are born in France.
I love the way she wears such delicate pieces but always add's a really quirky touch to her outfit to make it pop.
Also her hair reminds me a bit of when Sienna was the 'it' girl of the moment and every time she was pictured her hair seemed to look pretty perfect. But as Sienna's choice in men seemed to go um...downhill so did her hair. I feel like Clemence has creeped in and firmly taken her hair envy title. I especially love the dark hair colour she has been sporting lately...
Are you a fan?