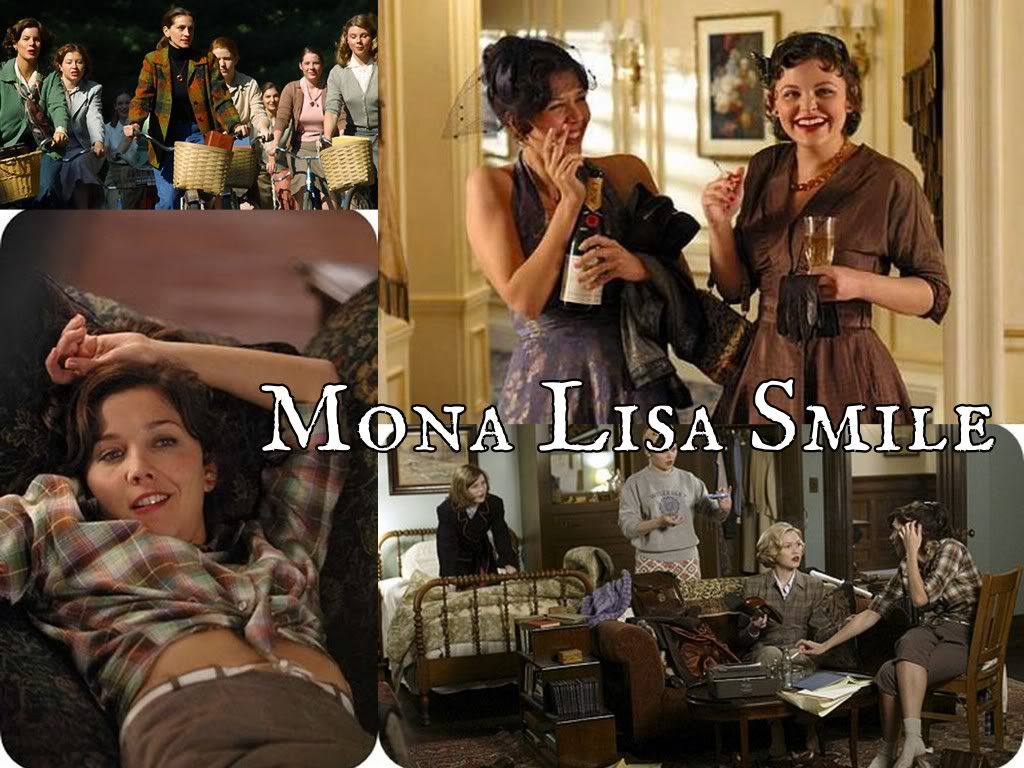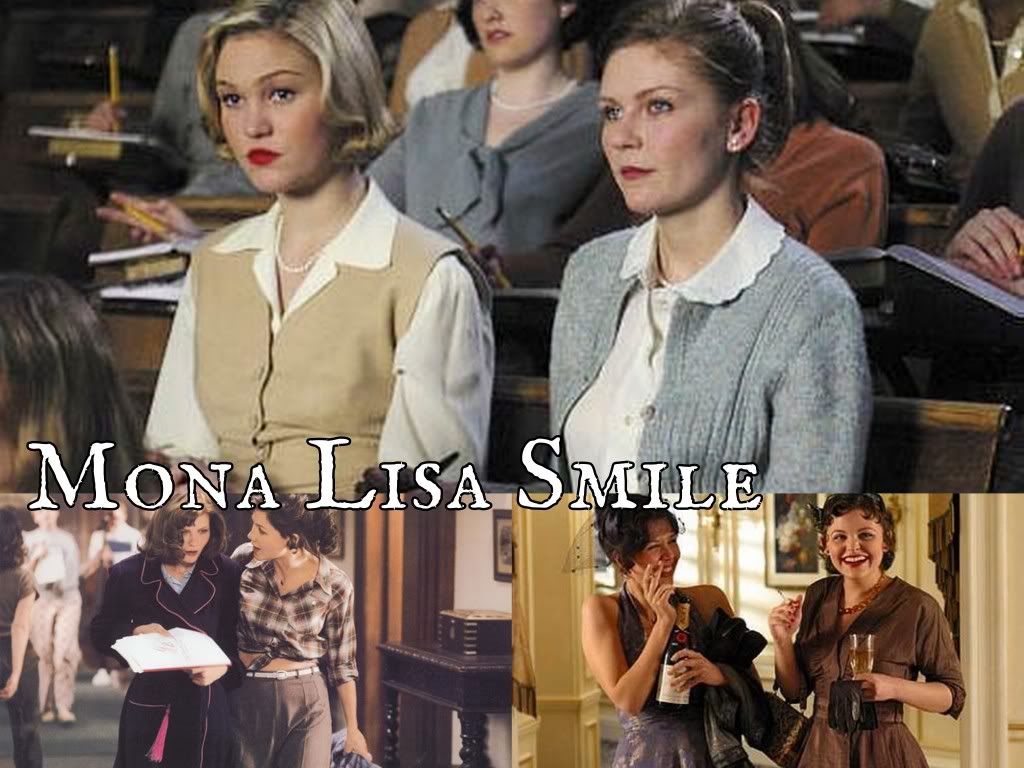 I watched the movie Mona Lisa Smile today, I hadn't seen it in years and I forgot how much I enjoyed it and more importantly how beautiful the costumes are in it.
The 1950's styling is just so pretty, I feel like lately i have been so inspired by this era as well as the 70's. Something about pin curls and red lipstick seems so glamorous.
I am sure most of you have seen the film, it was out a few years ago but if you haven't you should check it out. It is really a lovely and uplifting too as well as having an amazing cast!
Kirsten Dunst and Maggie Gyllenhaal are just great in it.
I sometimes forget how much I used to love Kirsten Dunst in films (I mean seriously who doesn't love Bring It On, right?...'I said Hey it's cold in here there must be some Toro's in the atmosphere...He!) until she went all 'Young Hollywood' but I feel like I have came full circle and am now back to really liking her style and films again!
I hope she is in more soon...
P.S I know that picture sneaked in twice but when they look that stylish with a bottle of Moet in their hands, I figured it would be ok!