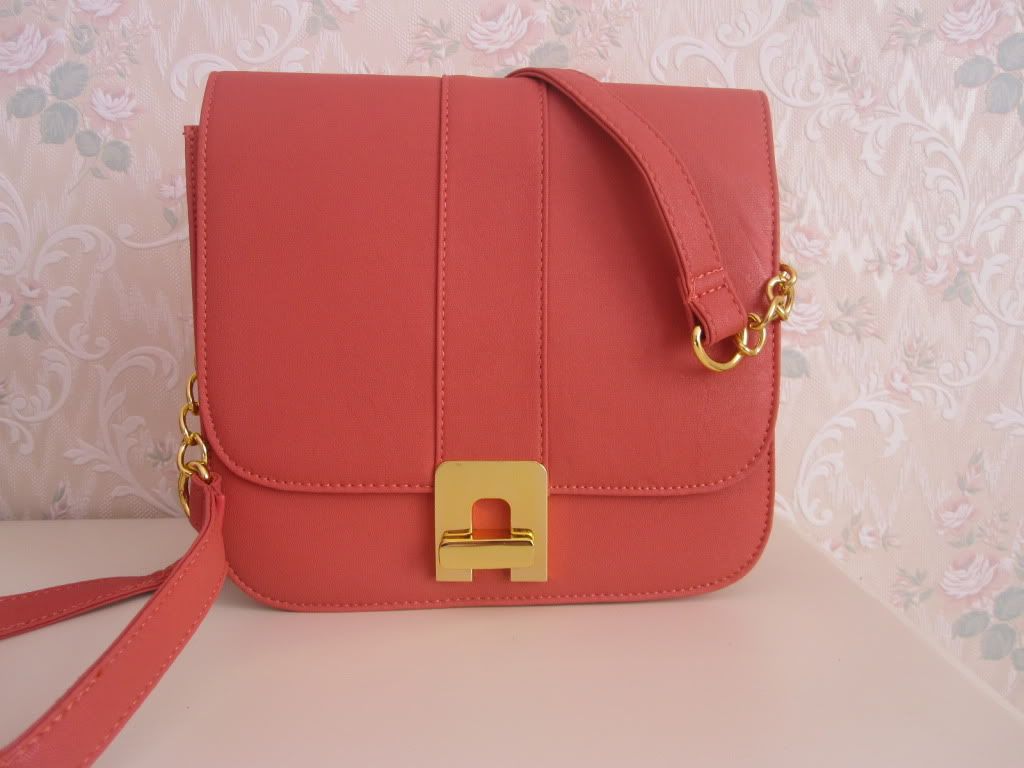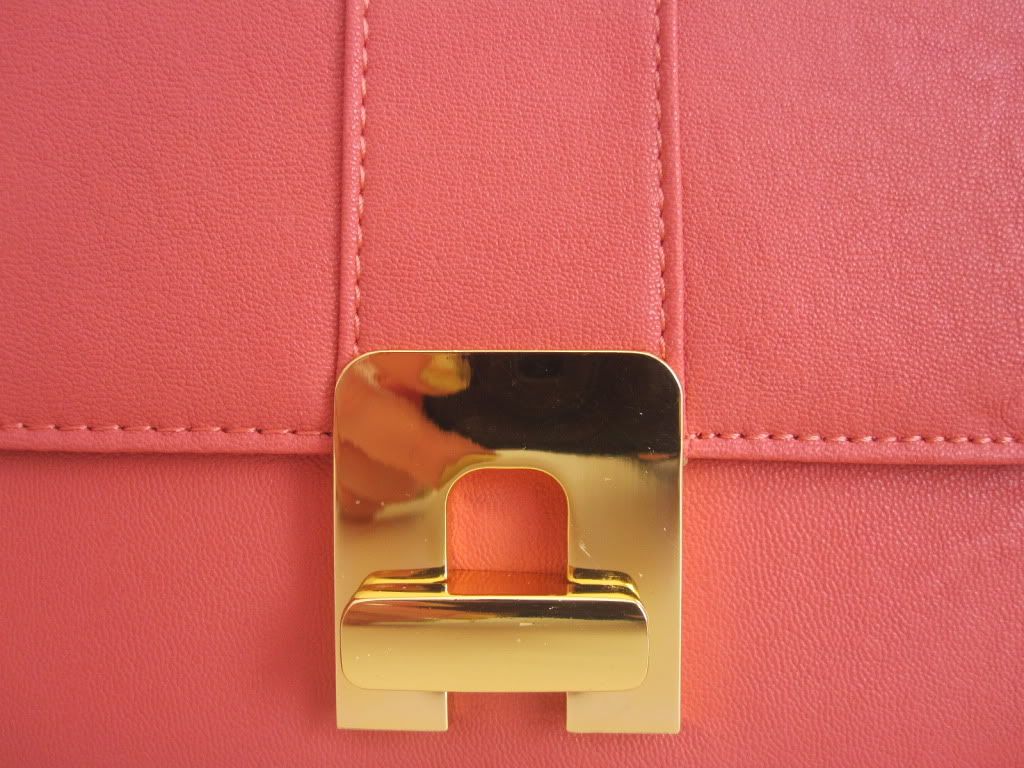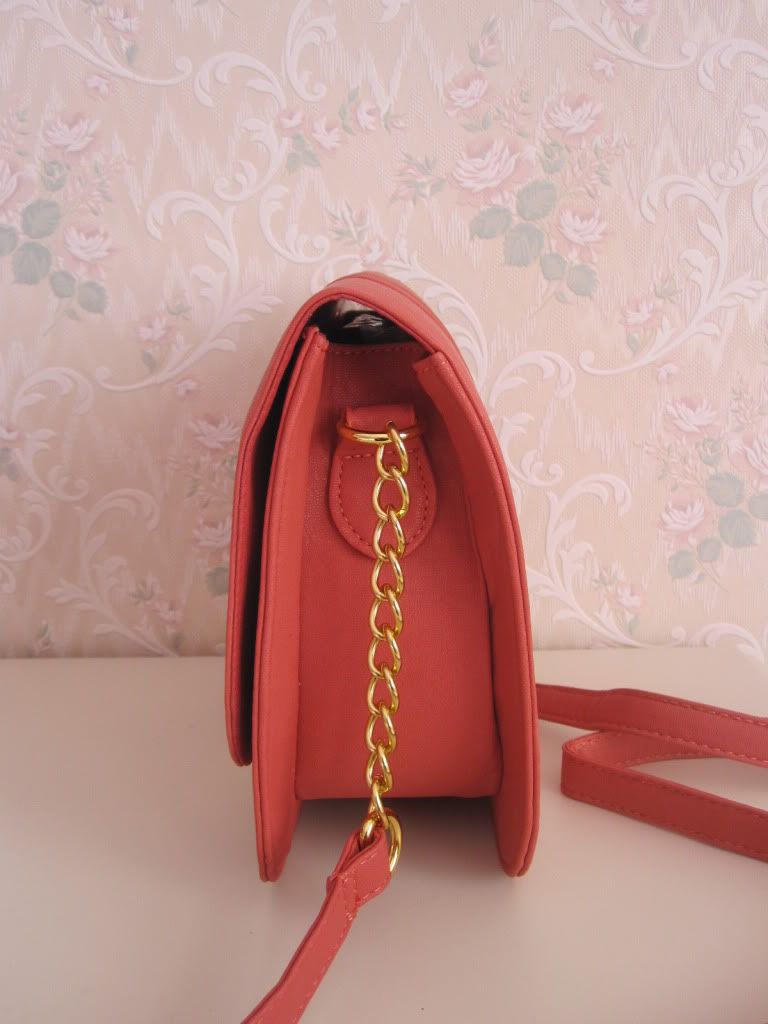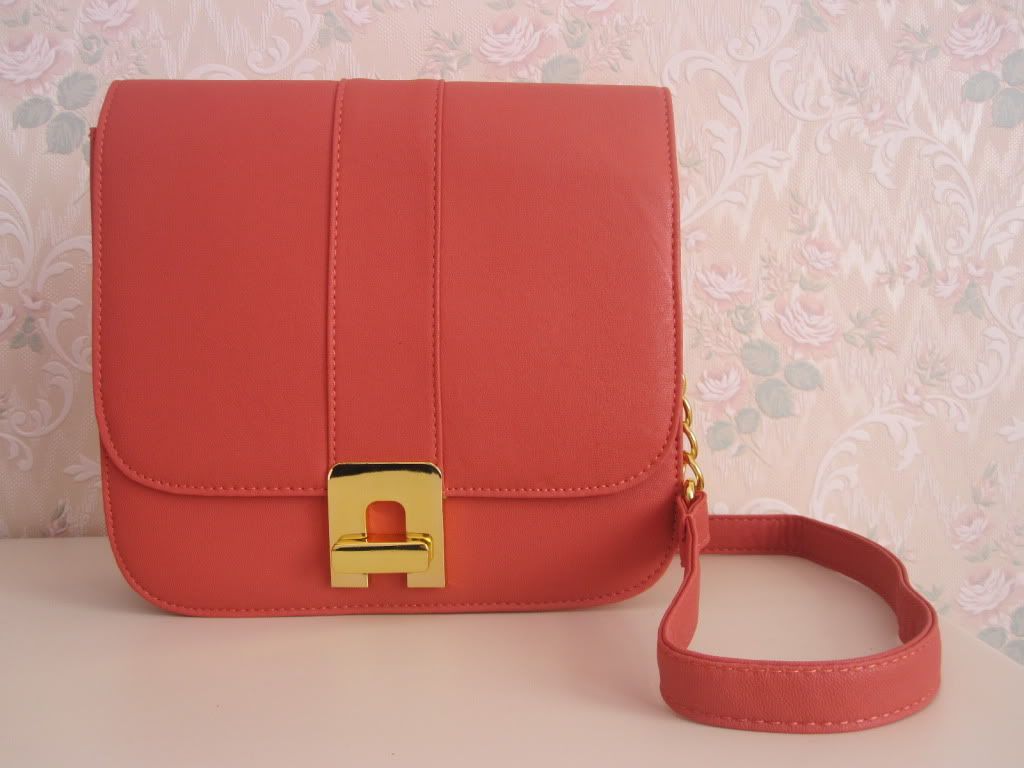 What do you think of my new bag?
I must say I have completely fallen in love with it.
The colour is even more coral/watermelon-y in real life, beautiful!
And I am such a sucker for the whole 'fake chanel' gold chain handles too.
Its from Dorothy Perkins and you can still buy it
here
D.P's has got some amazing stuff in just now, I have ordered a few dresses and blouses too, So I will do some posts with them soon!