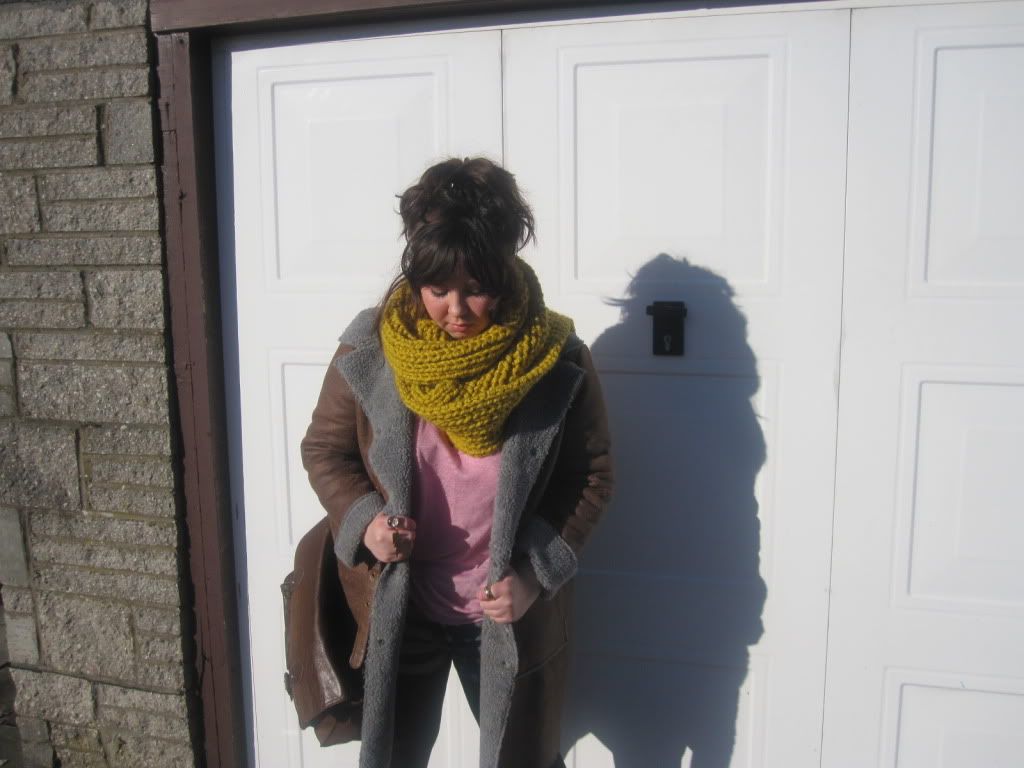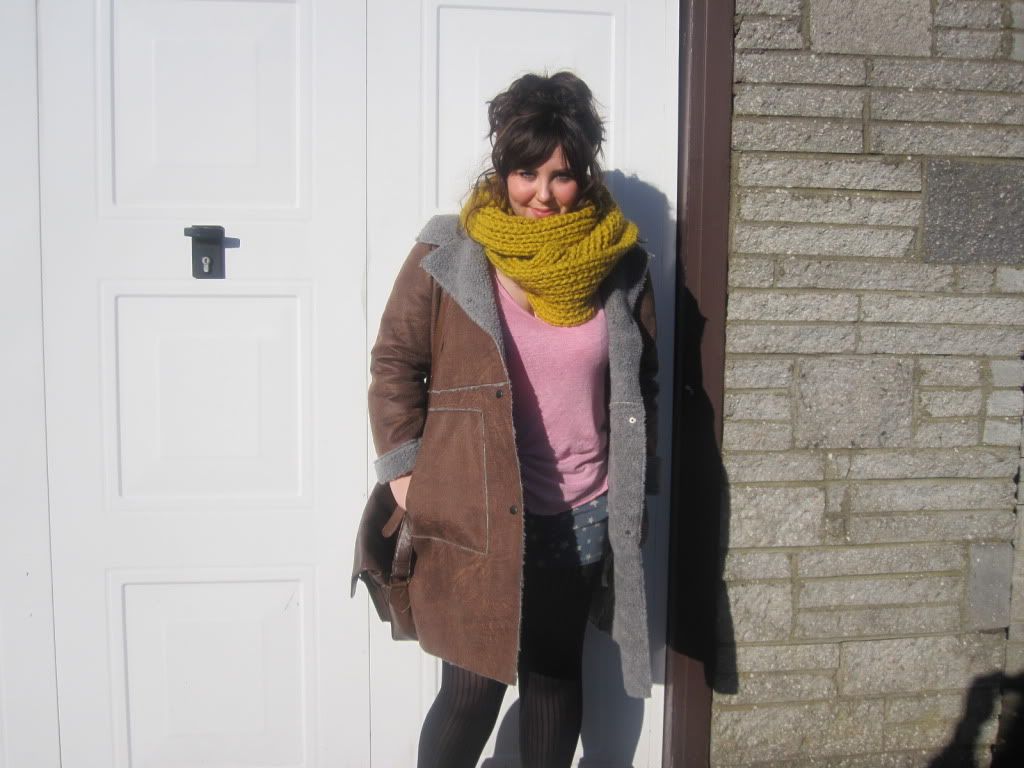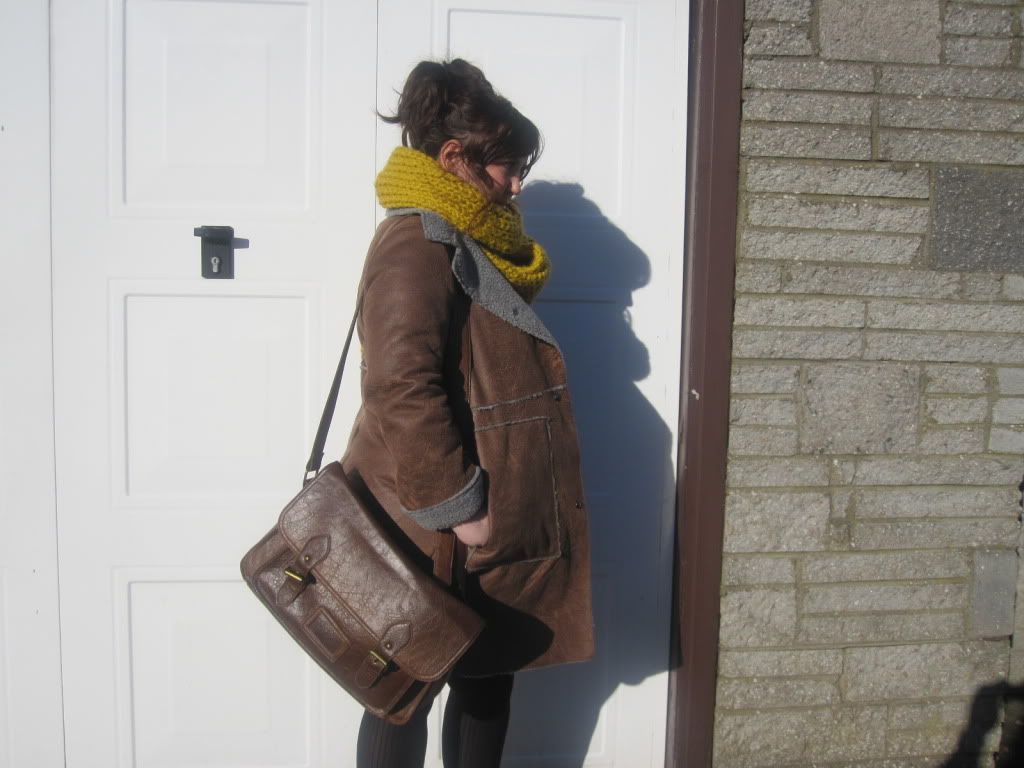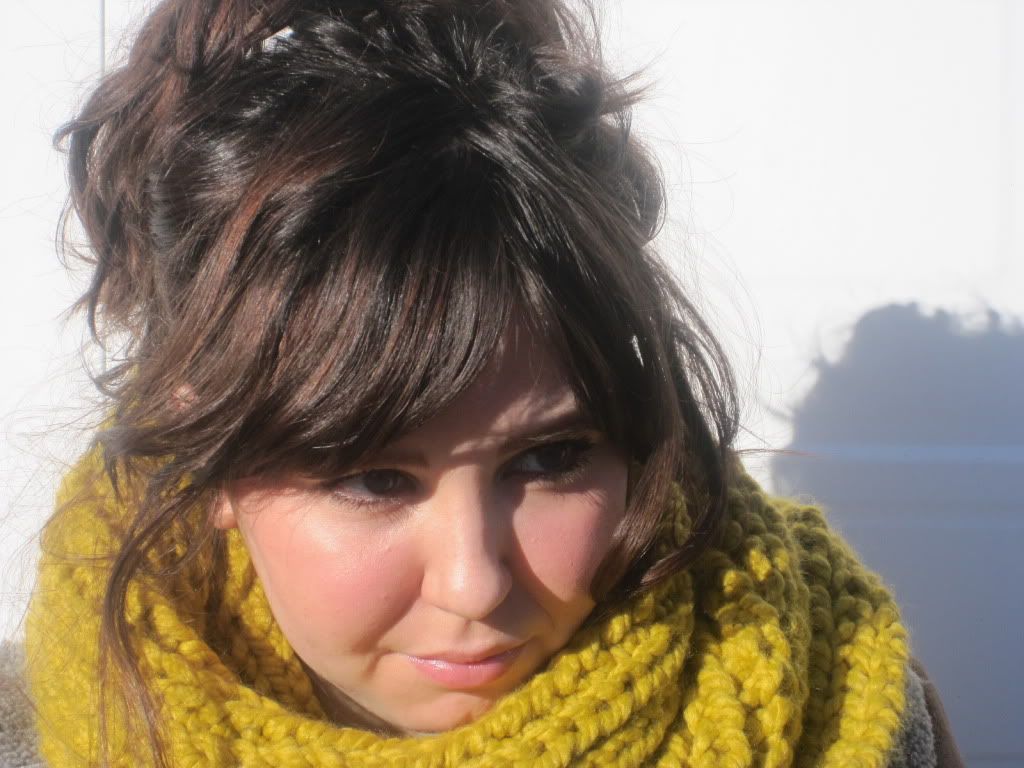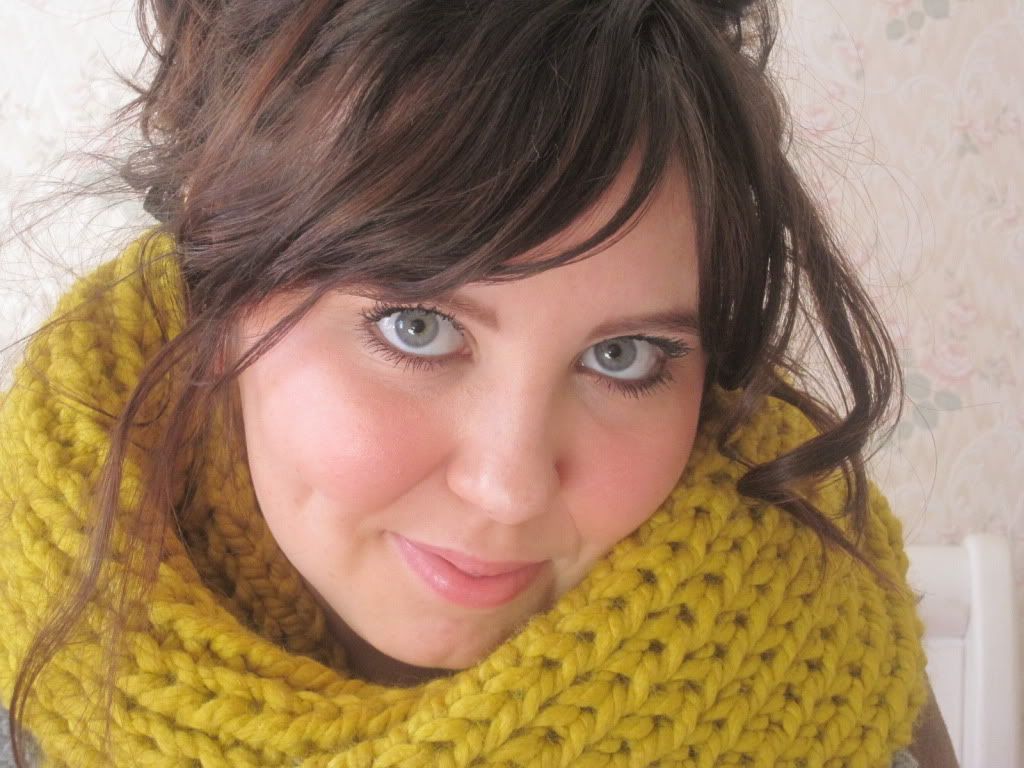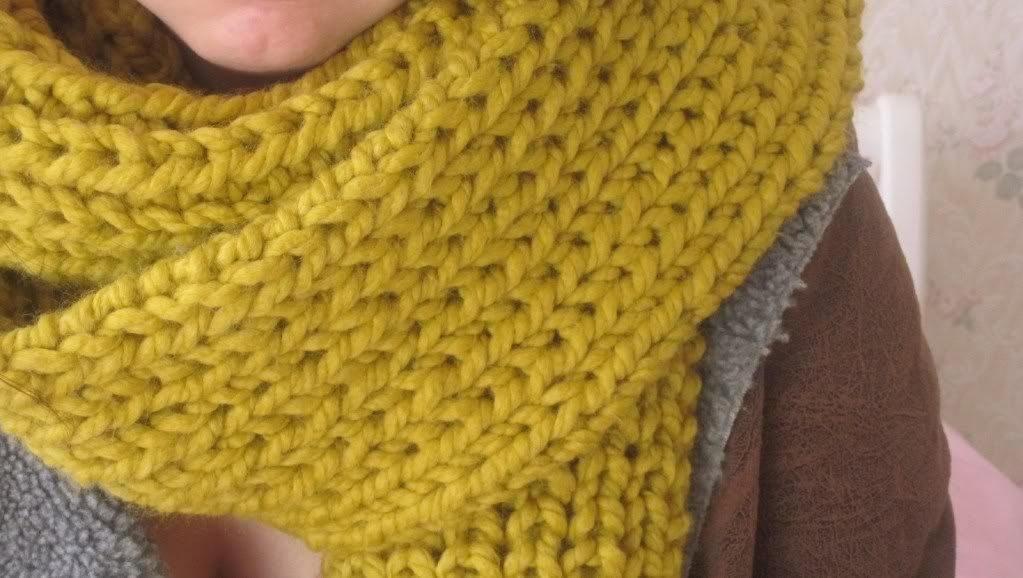 Jacket-TK MAXX, Tee- Zara, Shorts-Topshop, Scarf- Handknitted by my mama, Bag- ASOS
For some reason we got one day of Summer and sunshine today
So I took the opportunity to wear less than four layers
Which was quite a novelty
If you had read my posts a few down
You will have seen me mentioning TK MAXX
Its a shop i rarely enter because of the way its laid out, just rails and rails of clothes is something i don't enjoy raking through.
Although i am always really envious of the bargains people seem to get in it.
So a few weeks ago i ended up nipping in to have a browse and I am so glad i did
I got this coat for £5 down from £60 - I was so pleased with the bargain
I also got a hat for £1 down from £30, so crazy!
I loved that this coat was like so wrong it's right, I feel like its sort of like an old man coat.
sort of like one that men wear to the horse racing,Ha!
I really like it though and it's surprisingly warm
I wanted it to be really over sized so i got a much bigger size, which i think makes it look a bit slouchy-er which i really like!
So TK MAXX came up trumps with my coat and hat, I wouldn't say I'm a convert yet but i will definitely be checking it out more than i used too!
I had been wanting a scarf like this for ages and i had saw really pretty one's in Zara that i loved but they were about £25 or £30 which personally i find a bit crazy for a woolen scarf and also they didn't have the colour i wanted
So I asked my mama to knit me one instead which was so much better as i got to pick the style/length/colour etc. I am beyond happy with it and I've barely taken it off since,
ah the joys of having a mama with a knitting store!
Hope you all got a little bit of Summer where ever in the world you are today!
x