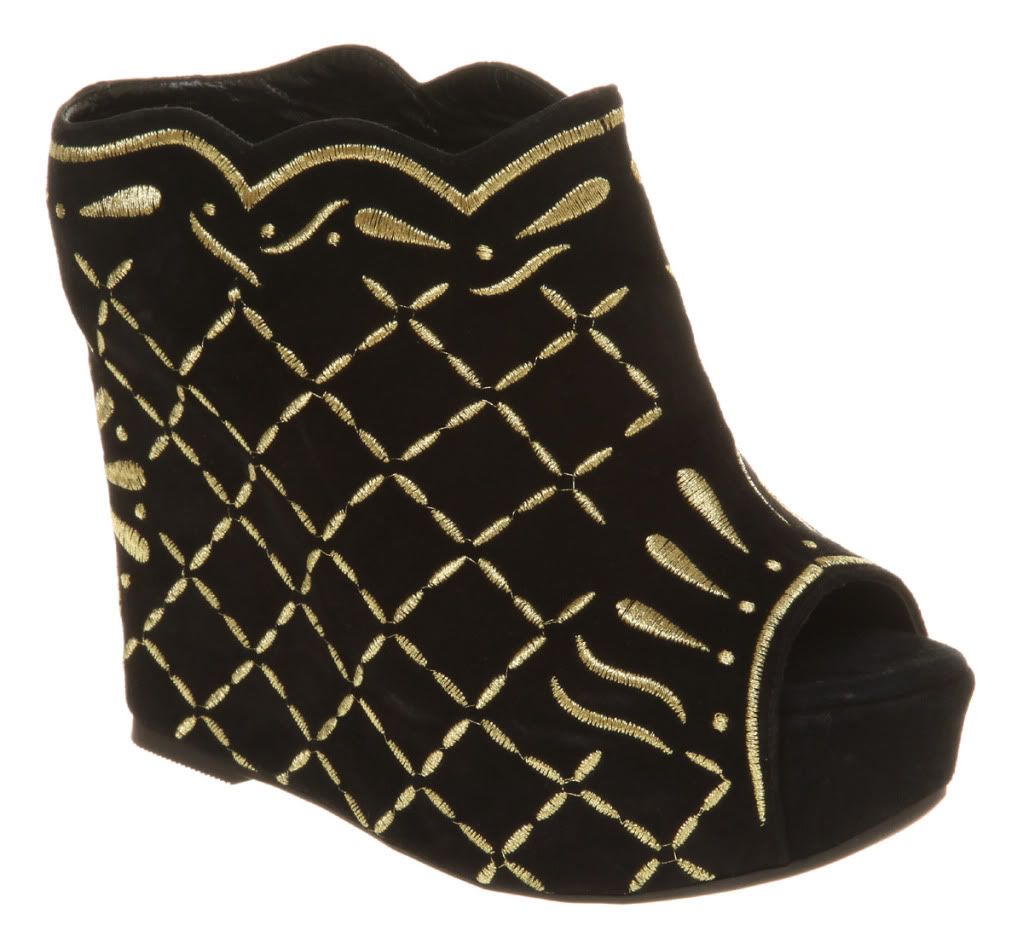 Office Wedges £110
You know when you see a shoe and you are like 'Wow' but you can't work out wither its a good 'Wow' or a bad one, if you know what I mean..?
That's what i felt when i saw this shoe
But i have officially decided it's a good 'Wow' from me
Something about the dramatic contrast between the gold and black, that really shouldn't work but really does...
You may have seen this style before on PPQ's S/S 2011 catwalk as Office were the footwear suppliers for the show(I am guessing that is not the right term but it's late and i really can not think of the correct one...Ha)
Check out the collection
here
and Buy the shoe
here
I really want a pair of these for summer how perfect would they look with cut-offs or a midi-skirt...!
So, what do you guys think, are these a good 'Wow' moment for you or a bad one?