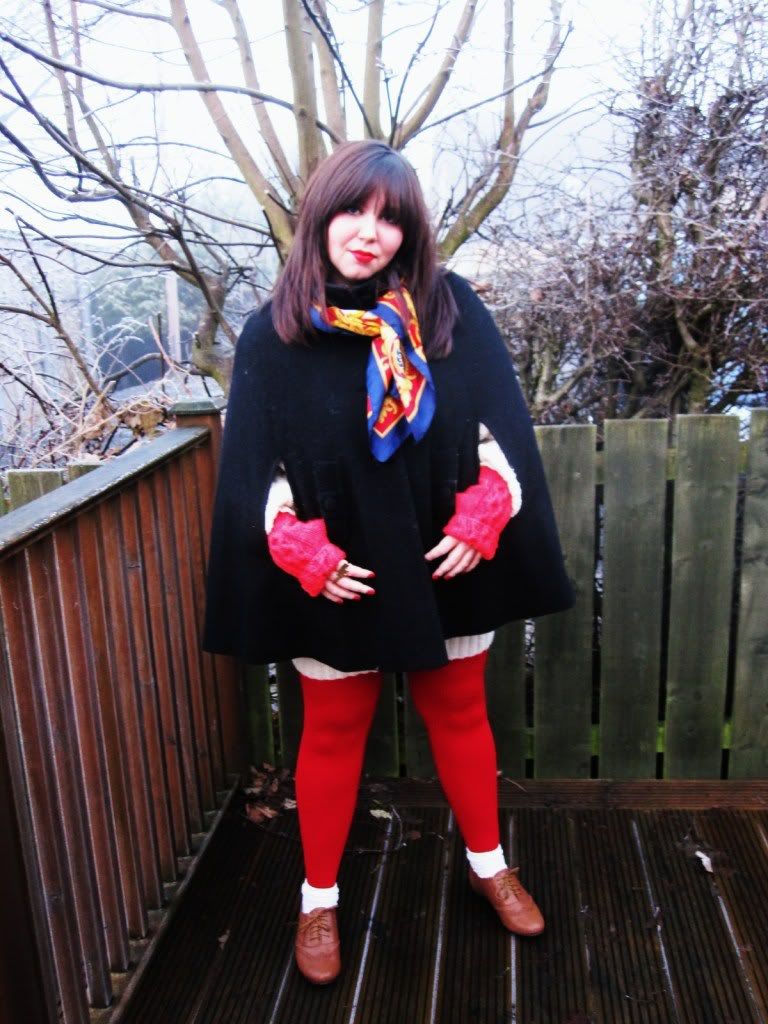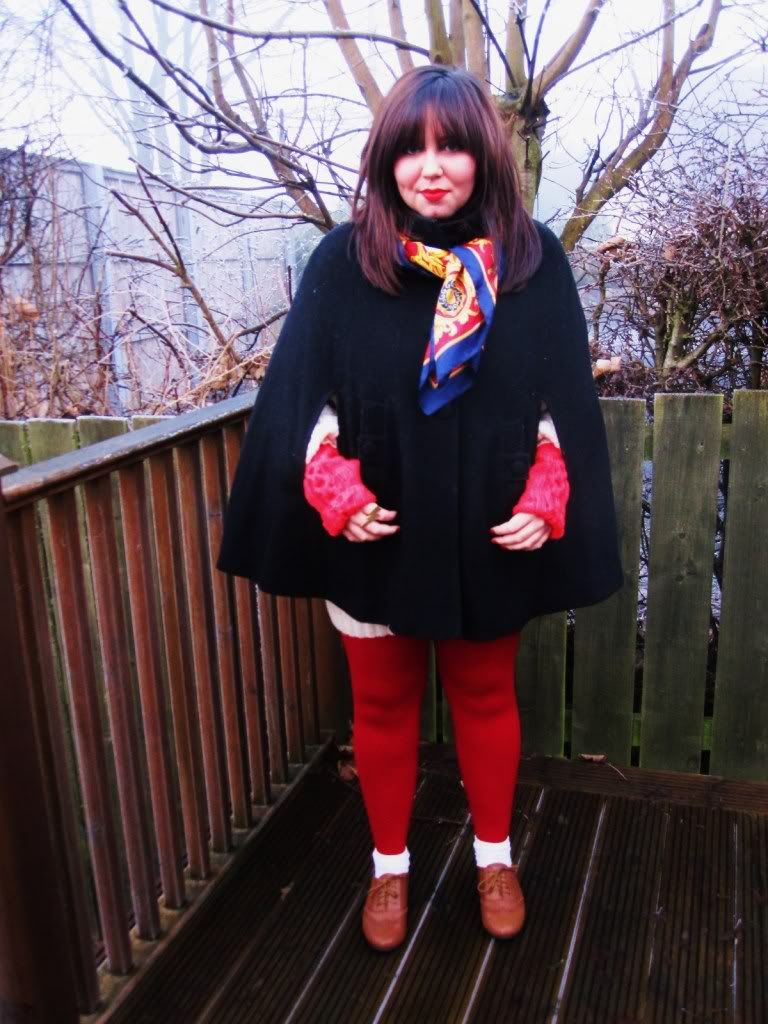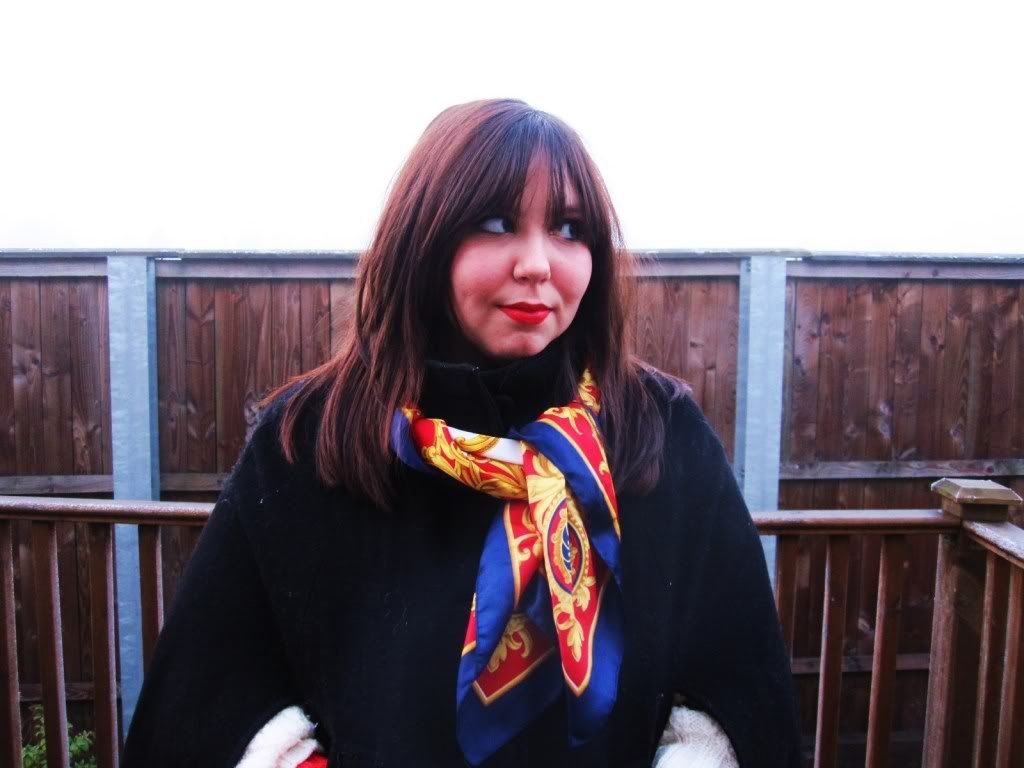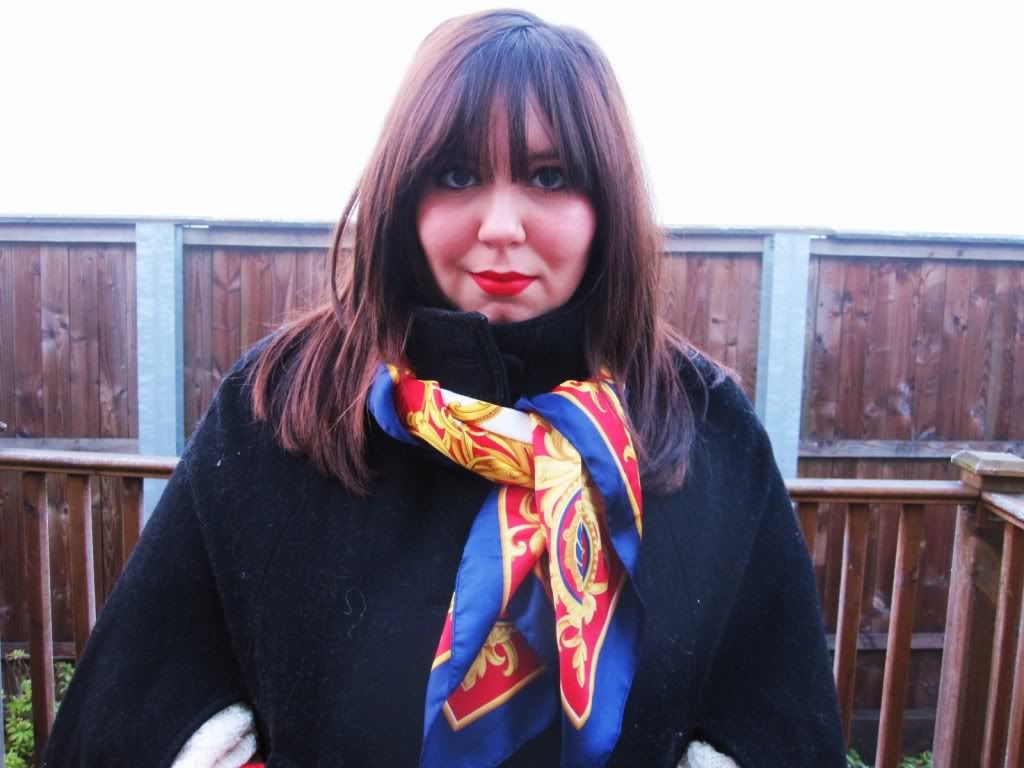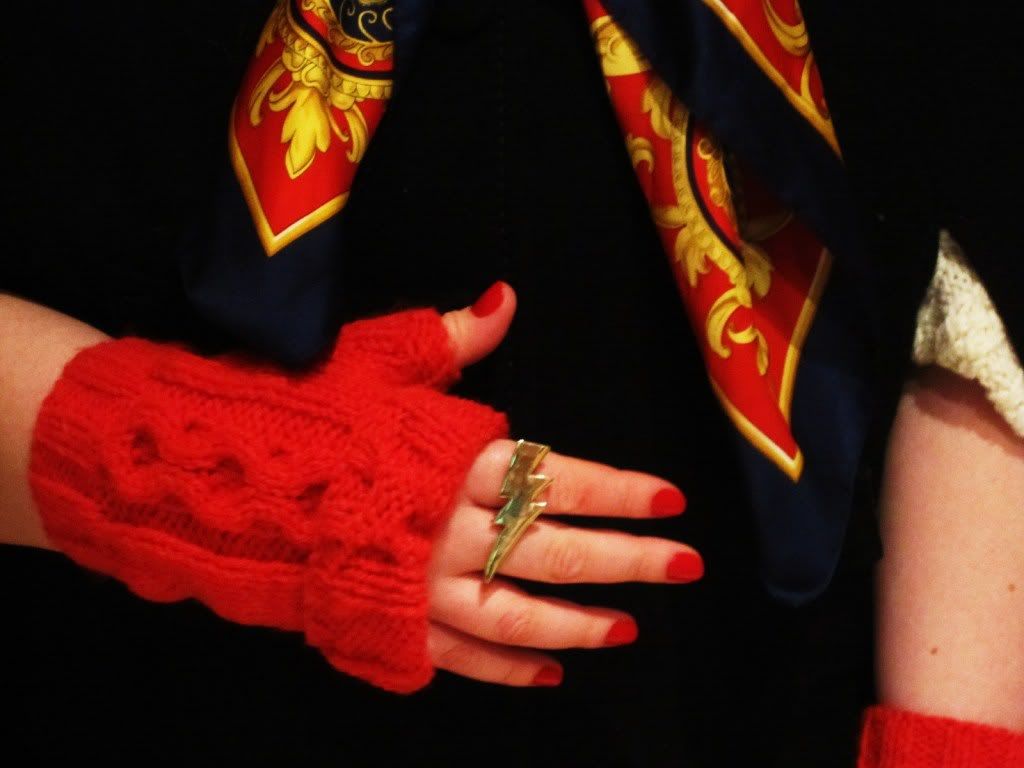 Cape- H&M, Jumper-Handmade by
my Mama
, Gloves also by
my Mama
,
Ring- LHC
, Scarf-Italian Market, Tights-asos, Socks-Topshop, Shoes-Peacocks
It was so cold and foggy today when i took these pictures
The fog kind of phased out half of my body in these shots, so i had a little play around with the colours so that you could see the images.
I went for some old 'skool' saturation on the pictures.
So, last night i decided that i was a bit bored of my hair, so i cut myself a fringe.
I had never cut my hair ever before, I felt like such a rebel,Ha!
But i was quite happy with the results. You can't see it too well in these photos but it is graduated at the side too.
I wanted it to be just touching my eyelashes, so i could wear it as a sort of peek-a-boo fringe when my hair is straight and then i will be able to move it to a side fringe when its curly.
I really enjoyed cutting it actually , it was fun and found it much easier than i thought it would be. When i was little i used to always want to be a hairdresser, and was always cutting my Barbie's hair, so maybe i have a hidden talent,Ha!
I was inspired by the colour of my nails with this outfit. I never usually have any bits of an outfit matching but i liked the thought of my nails matching my lips, my fingerless-gloves and the red in my scarf too!
I got this cape a few years ago in H&M. I had been desperate for a cape at the time after watching some old movie where they were wearing one, but at the time no-where was selling any. Then one day in my local H&M i saw like three of these stuffed behind things on a rail and i jumped on it and bought it. It's so lovely but its the type of material that picks up every piece of fluff and hair around which is so annoying. You can even see the wool from my jumper on the front of it in these pictures!
I normally carry one of those sellotape rollers in my handbag when i wear it!