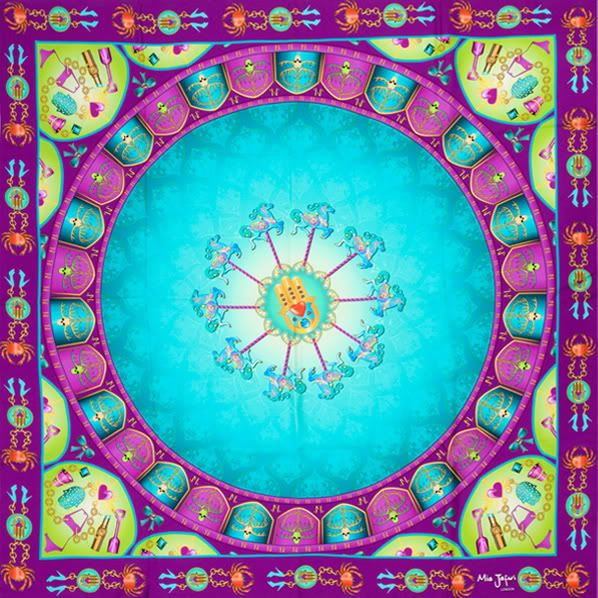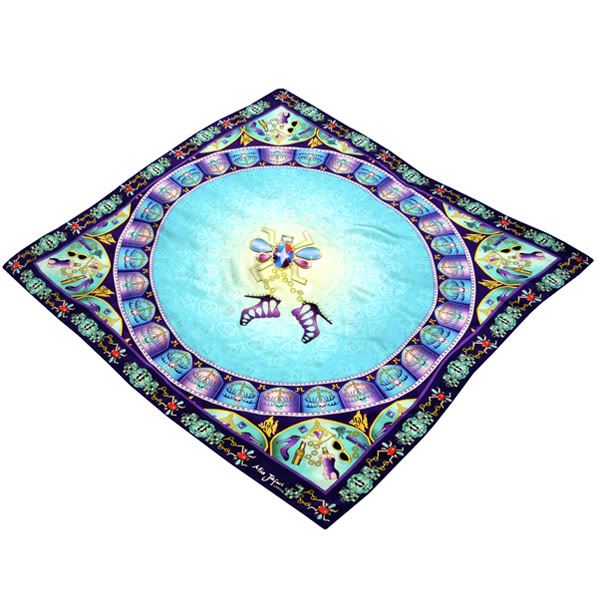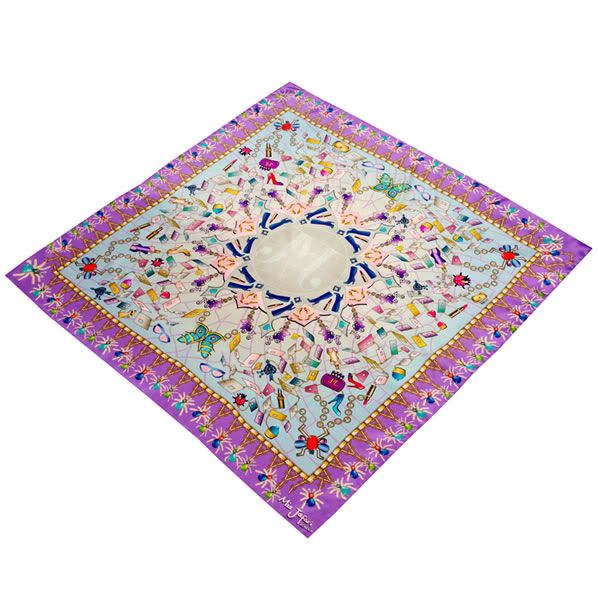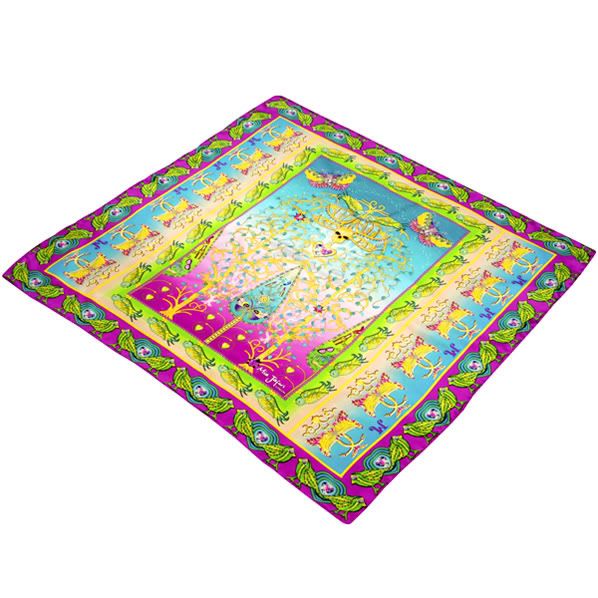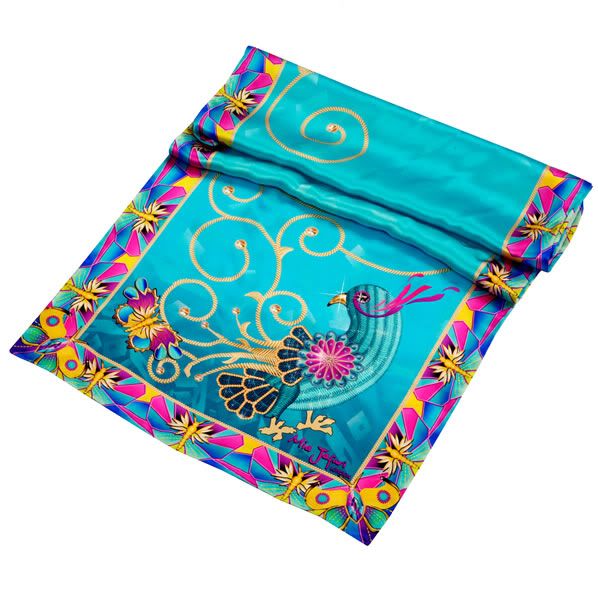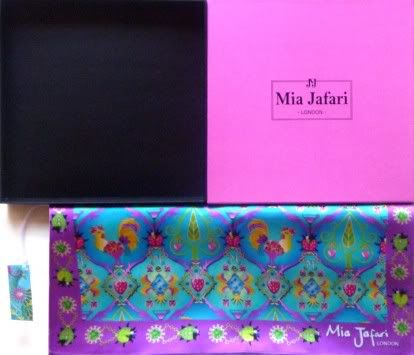 Nothing evokes the image of Glamour more to me than a Silk Scarf.
Hermes have made half their fortune from them and women from decades gone till now have been using them as neckerchiefs, belts, headscarf's, headbands, bracelets and even just an accessory to hang from your handbag.
No other scarf is as versatile.
I remember one of my first times in Italy, I couldn't get over all these women wearing these beautiful scarves, they had them as headscarf's as they went to pray on Sundays and around their necks as they flew by on their mopeds.
They looked so elegant though, even with just a basic outfit on the added bonus of these silk scarves just gave them this air of 1950's glamour.
After seeing them i went straight to the market stall (OK, so it wasn't Hermes but still.....) and bought my own silk....or lookalike silk scarf and i have worn it ever since.
So when i came across these beautiful designs from the London based designer Mia Jafari, I fell in love with them.
The colours are just so vibrant and the patterns so unique.
I love that they look big enough to be able to wear them as a hair-tie too which i love doing in the summertime.
I think my favourite is the top one, with the Hamsa hand in the middle, it just looks stunning.
I think this is a great investment piece for the transitional time of year coming up going into spring. You kind of want to be done with your big woolly scarves and coats but its obviously still a little chilly so this would be great to sling over a chunky knit sweater or cardigan to bring a little bit of spring into your outfit.
Mia is having a sale on her website just now, so all of the above scarves have went from £85 to £60
And the best news of all is delivery is free to everywhere in the world!
Check out the website
here
Are you a fan of silk scarves and will you be purchasing one of Mia's designs?