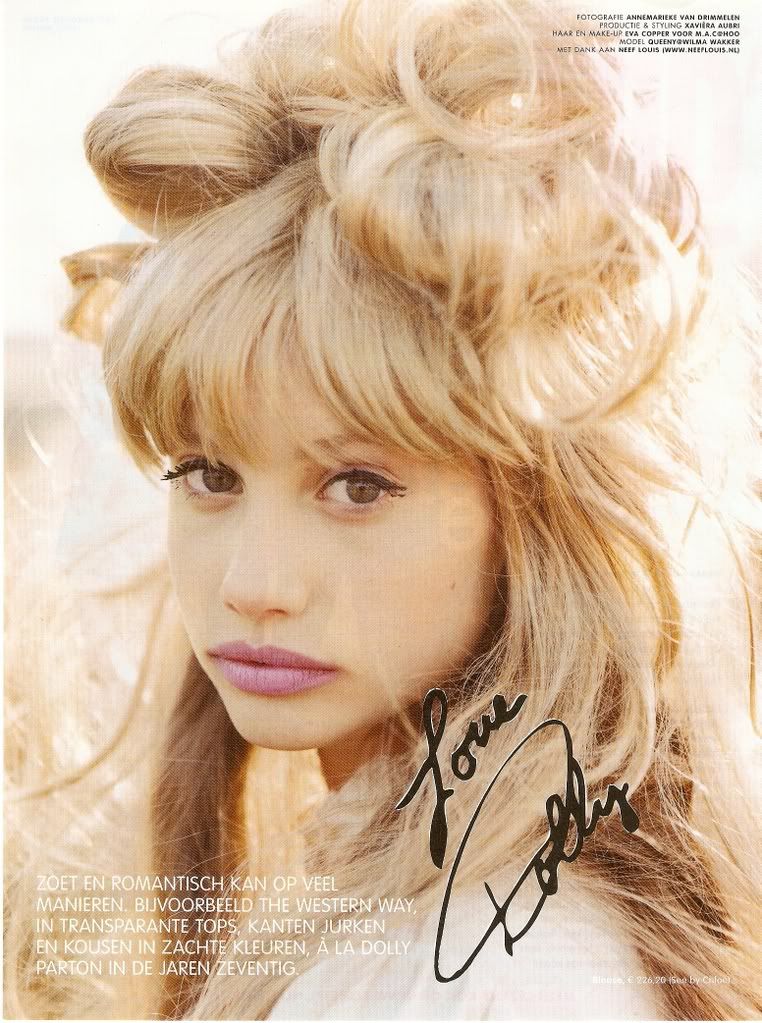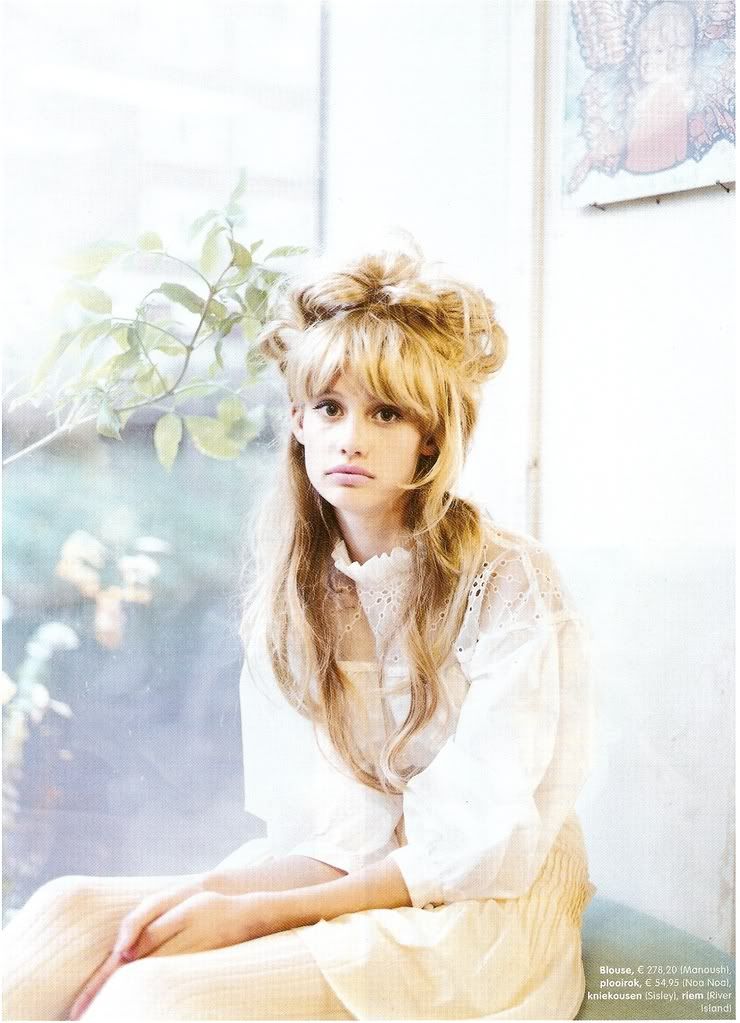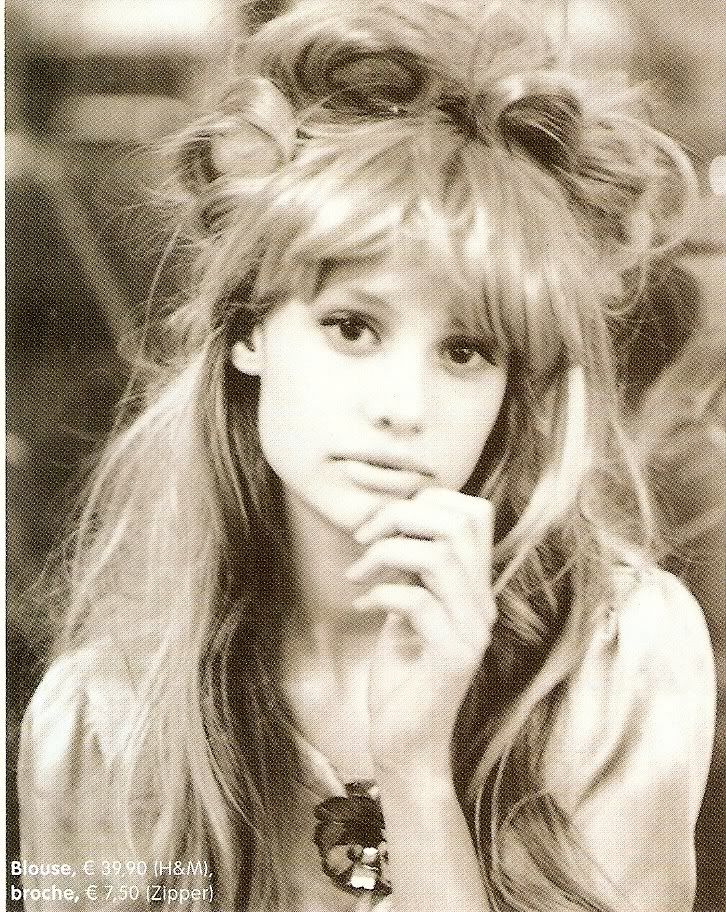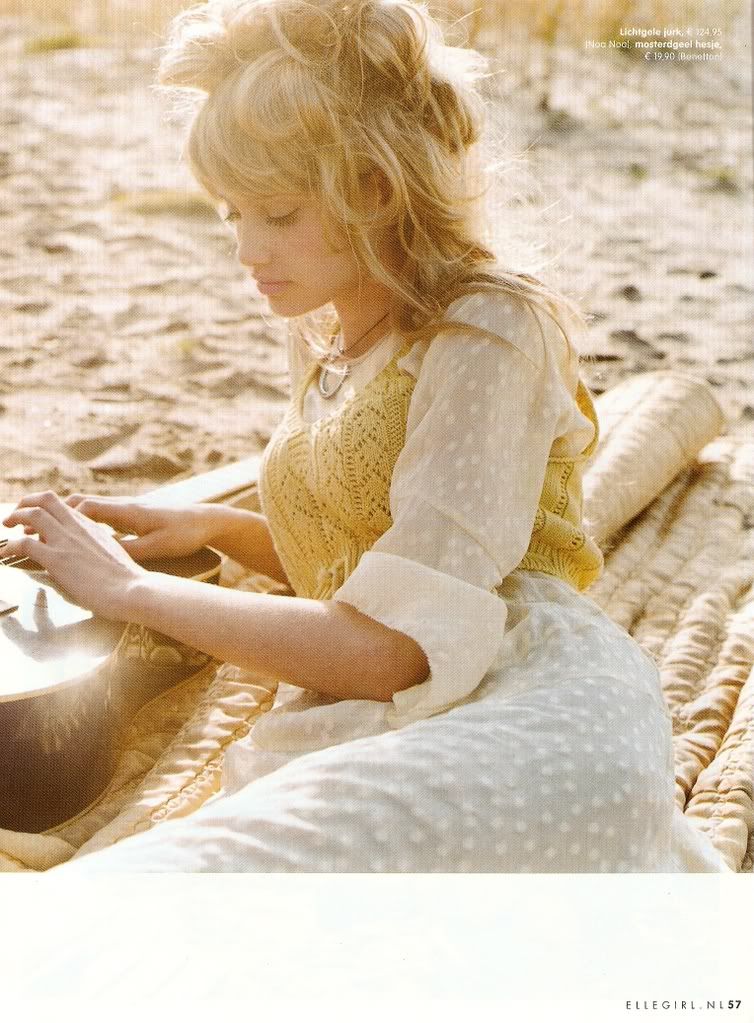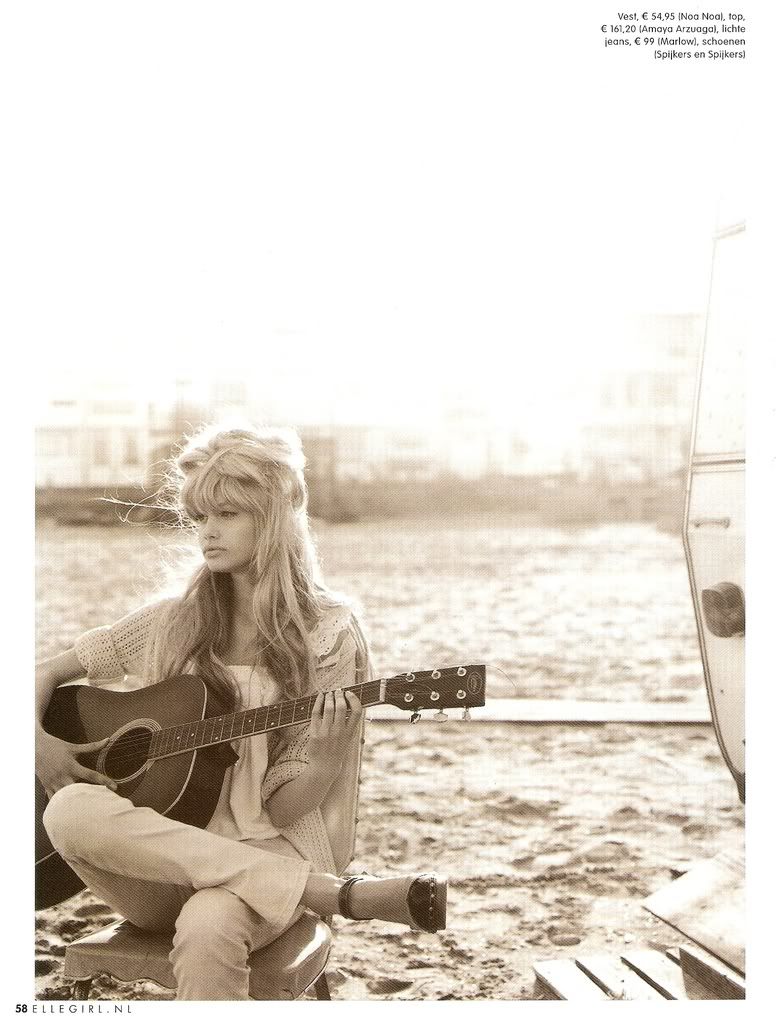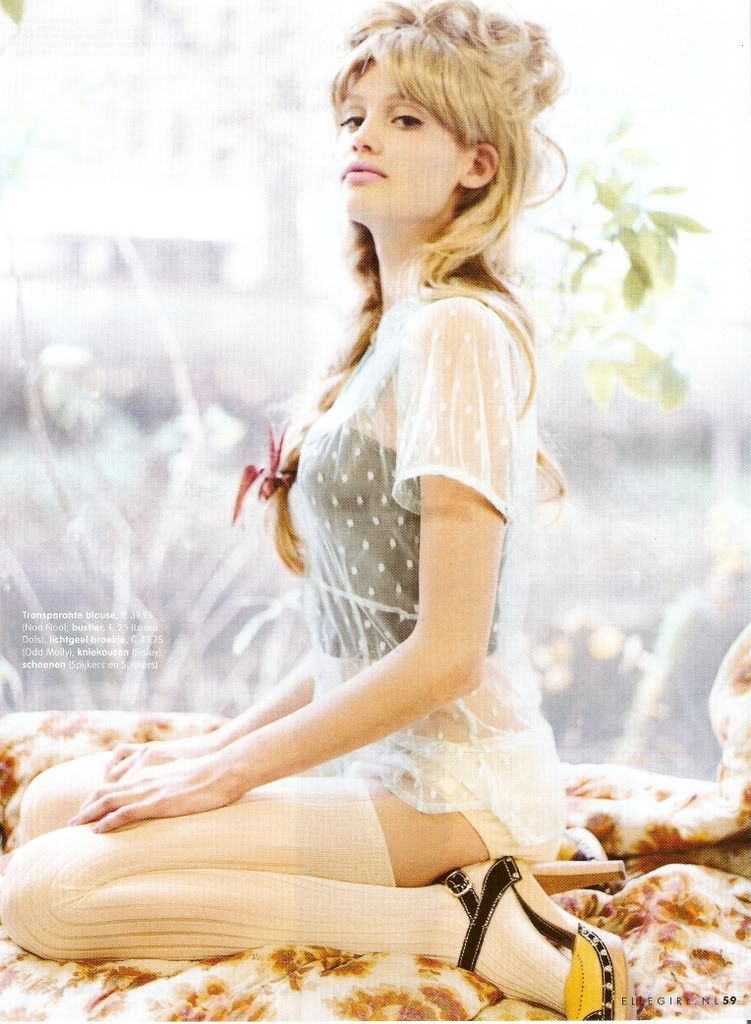 The other day i had Velcro rollers in my hair
And after finally managing to untangle them from my head (Seriously....why does no one mention how sore they are to get out?) to be met with sort of lack lustre waves, I decided that i much preferred what it looked like with the rollers still in my hair. I should also mention i was wearing red lipstick and was a little in love with the 50's style image it was conjuring up...
I told my mama that i was going to try and somehow keep the curlers in and disguise them in my hair so it looked like i had big rollers in without people actually seeing them
She said why not, i'm sure it will look lovely....but i want you to know that i will not be walking next to you...Ha!
I kinda had to agree with her....i thought it may have looked a little like i had just forgot to take them out
Until i came across this editorial. I love her hair here and if I'm not mistaking, sort of looks like she still has curlers at the top of her head......I'm so trying it now!
Also isn't the styling/make up in this beautiful
The colours kinda match the collection in yesterdays post a little, right?
See I am really loving pastels right now i just can not get enough of them!
Will you be trying the whole 'going out with your rollers in you hair' look?
Queeny Van Der Zande
in Dutch Elle Girl March-April 2007
Ph: Annemarie Van Drimmelen