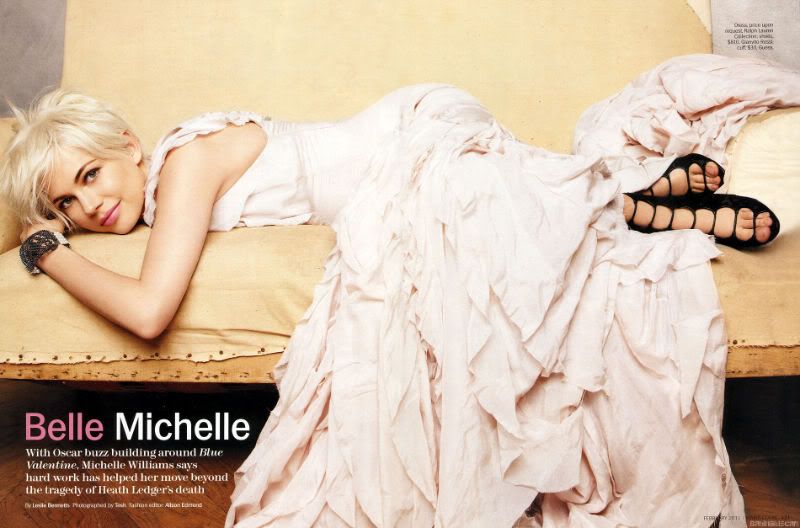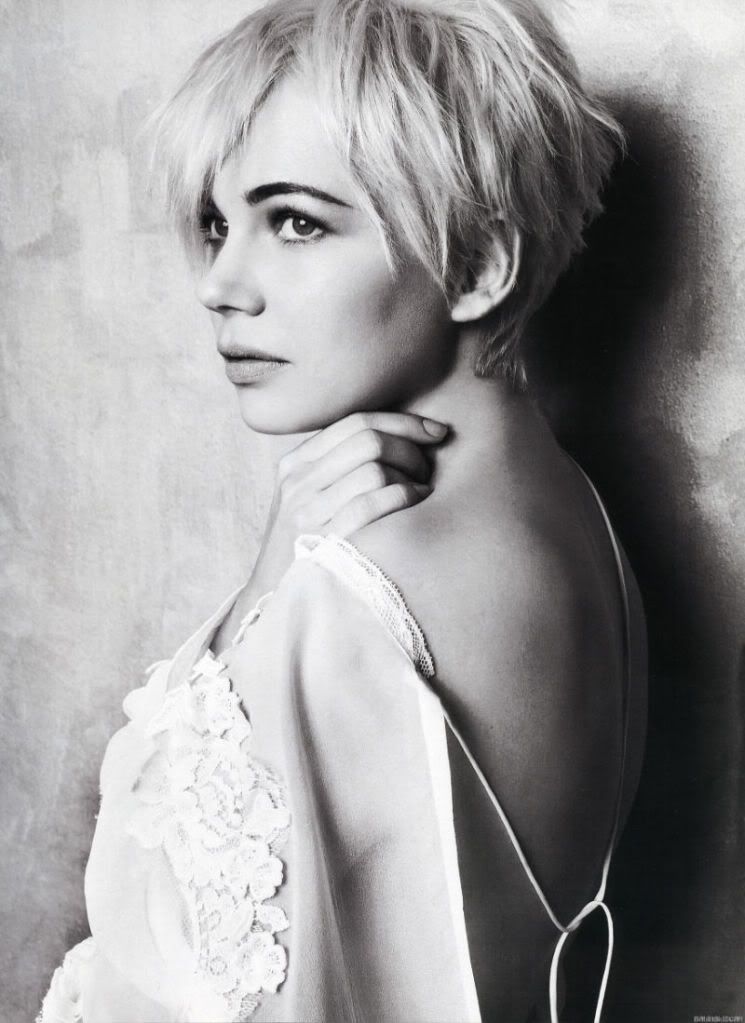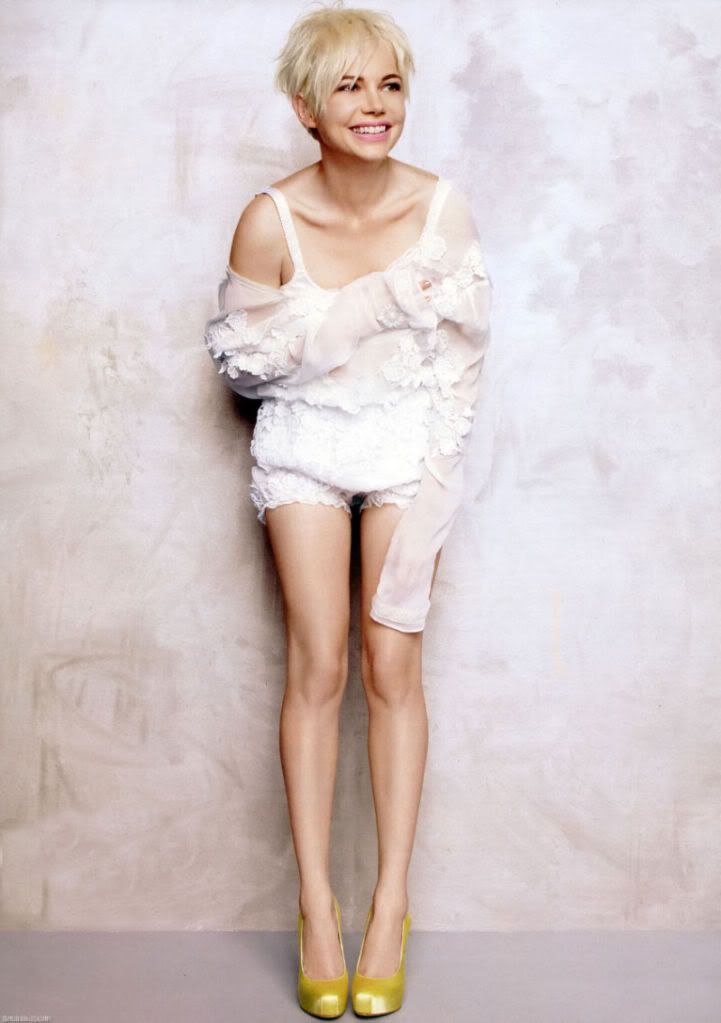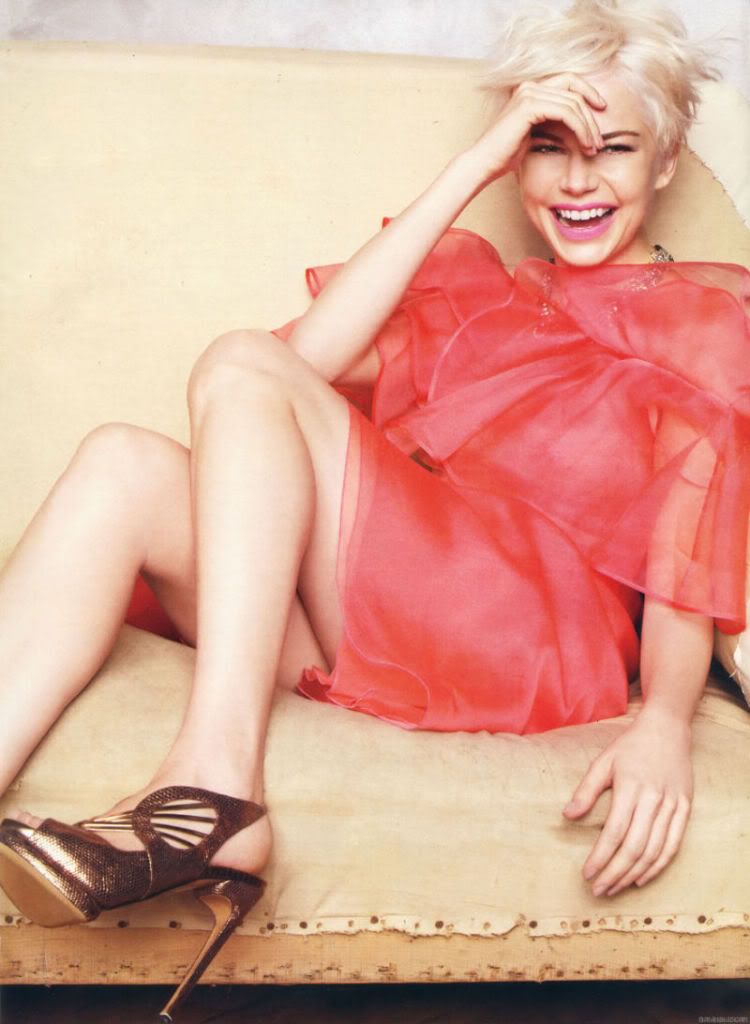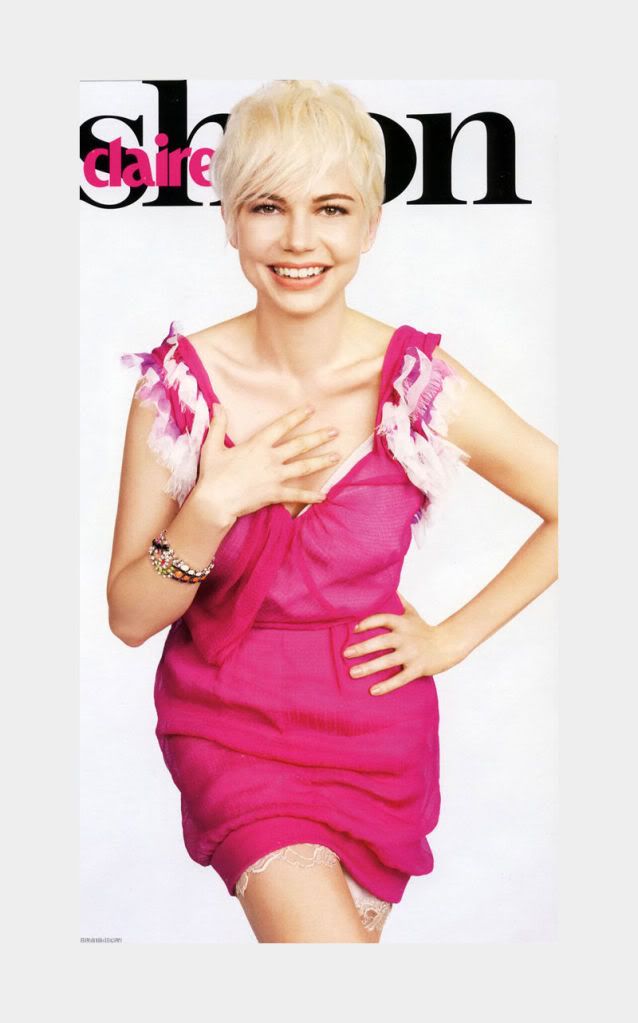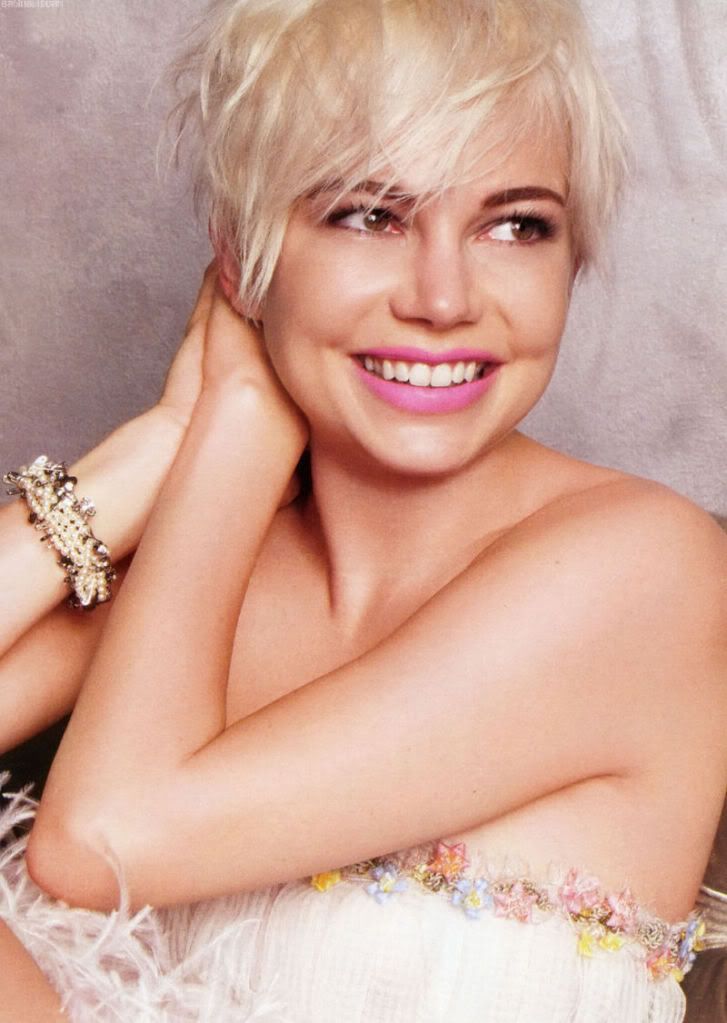 When i saw this I just couldn't help but think how pretty it was.
Such beautiful colours and I love the styling
I sometimes think when celebs/models have hair as short as Michelle's, magazines tend to go for a really harsh, edgy look that i sometimes think can be a little much, like too obvious
But I love the contrast here of her masculine hair and the feminine clothes
Normally i like something a little bit more pizazz-y (have i just made that word up?) for a cover feature
But I think they have got this spot on for Michelle, it's soft and playful and it really suits the feature
I don't know about you and how many of you were Dawson's Creek fan's but sometimes i find it really hard to compute in my head that Michelle Williams was Jen.
I mean she is so different in every way, I think she looks like a dramatically different person to who she was then, her weight, her hair and also to me she seems like ten years younger that she did when she was in Dawson's, where as little Miss Joey Potter, Katie Holmes seems double the years older
Its weird!
But I mean it's a good change in every way for her, but it is strange to remember her back then sometimes!
I think Michelle has great natural style and is a great actress too. It's lovely to see her get big covers like this one!
Oh and how amazing is her lipstick in the last photo, I really love that colour. If anyone happens to know which make it is, please do let me know....I'm thinking it looks like MAC, no?
Michelle Williams for US Marie Claire
P.S. Commenting back to you all maybe a little slow for a few days as my laptop charger has broke and I cant use it 'till i get a new one which is hopefully being sent through the mail as we speak (type?)
So all commenting will be back to normal then!