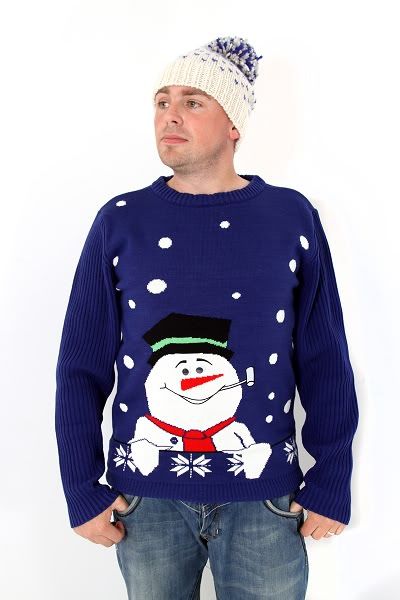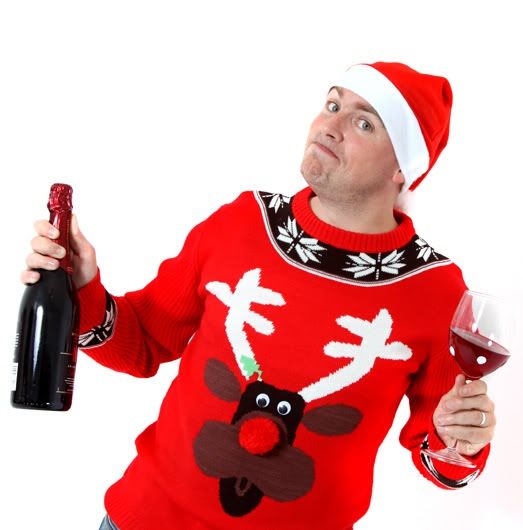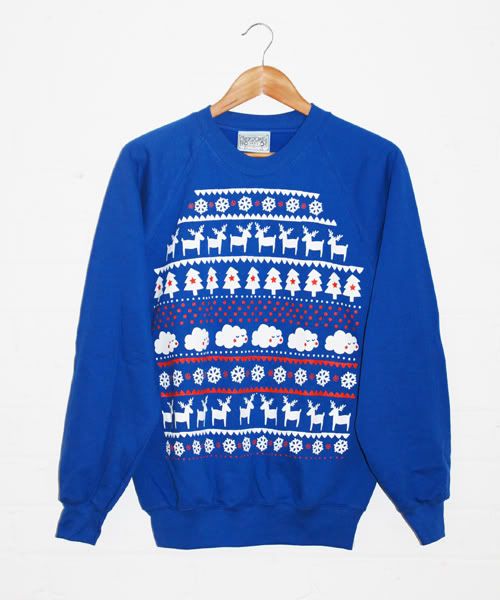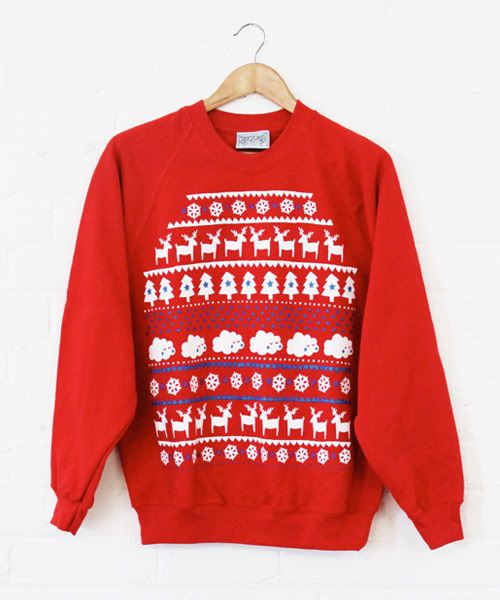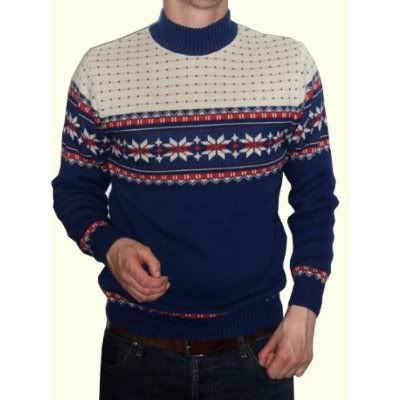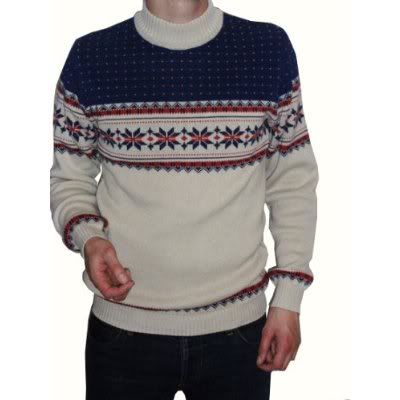 Is there anything better than a good novelty Christmas jumper....?
I bet you it's bringing a smile to your face just seeing Rudolf's little red nose poking out of that little beauty above isn't it?
I've never understood it when people talk about always getting hand knitted Christmas jumpers for presents like it was a bad thing.
I ask my own mama every year to knit me one and she refuses she says shes never seen anything so ghastly! hehe!
So i thought i would show you a selection of some of my favourite's that are out there this year.
1+2- These are the most 'authentic' to the Christmas jumper formula i could find. Knitted, with a sort of so bad it's amazing design on it and not to forget the pom-pom there should always be a pom-pom on a Christmas jumper, right? I think the snowman has to be my favourite of these two i would go for a bigger size than i needed and pair it with a skinny jean or over a dress with a floaty/Aline style. You can really keep the rest of your outfit quite simple as lets be honest this is a bit of showstopper in itself. These are £40 each and also ship internationally- Here is the site Christmas Jumper Company
3+4- Oh i love these, they are super cute and if you are a bit scared to commit to a full on Christmas style jumper then this is perfect for you. It's more subtly designed and the jersey sweater feel gives you a less ironic version of the above two. With these i think the red is definitely my favourite. I think i would be pairing this with my American flag shorts from topshop and some tights, black if you want the focus to stay on the sweater or red if you want to clash the colours (or have drunk a little too much mulled wine) These are from a really awesome website that you should check out called Lazy Oaf. They are £50 and here is the site- Lazy Oaf
5+6- I know that these are worn by men as well as are a couple above but to me all Christmas jumpers are unisex so don't let the pictures put you off just adjust the sizing to what you need!
These are really vintage inspired and are similar to the types you see in so many Christmas movies you know the ones where they are chilling by the log fire with their milk and cookies wearing there mohair Christmas sweaters.
These are around £32 i think but you would have to double check from the individual sellers as they are from Amazon- Here is the link- Amazon
Let me know what you think and if you will be sporting any of these jumpers come Christmas day!