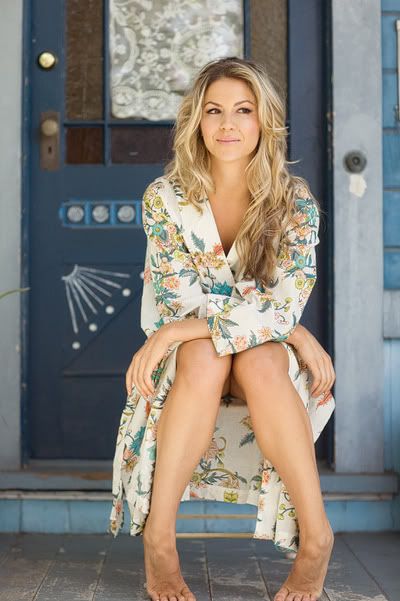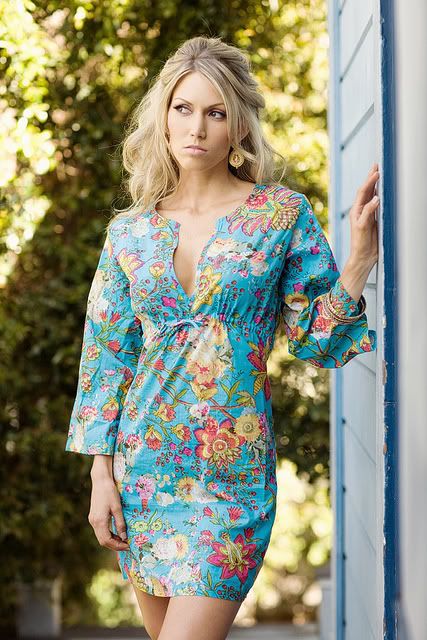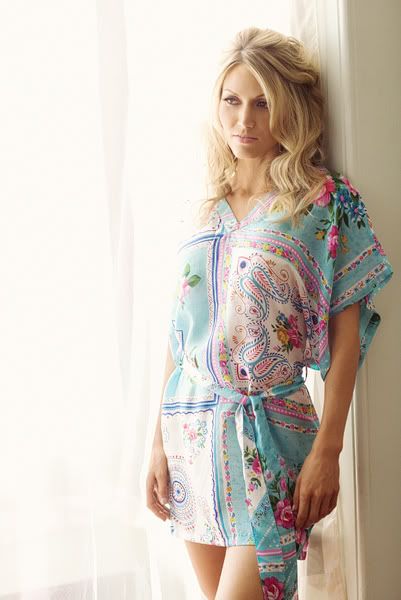 These beautiful photos are from the lookbook of Plum Pretty Sugar
Although the beachy summery feel is a little out of season for where i live just now
It gets dark here at about 3 o'clock and it's getting sooo cold
Today i heard that we might even be getting some snow at the weekend which is just your typical Scottish November
Thats is why it seems a little strange for me to be posting these pretty beach shots
But i actually think the clothes would translate to colder temperatures well too although you would need a lot more layers
But really, robes this pretty surely need to be worn all year round, right?
The label Plum Pretty Sugar is made up of clothing, accessories and home ware
All with the distinctive floral design on them
I love that the robes are glamorous
And if i had a beach near me like the models in the pictures then i would totally be rocking out in mine along the shore
The thing that i am coveting most from the line are the lounge trousers and shorts
They would look perfect with a cable knit and big chunky scarf slung over it for a casual winter look
So cute!
I also saw on their website these pictures below
It's of a bride and her bridesmaids
I think it's such a fabulous idea for bridesmaids gifts to give everyone matching robes
It would be a lovely thing to keep from the day
And it also looks great in the pictures!
Check them out below
Oh and there is a little behind-the-scenes video of the above photo shoot
It great to hear the founder talk about the label too, it seems like such a lovely brand
Check out the website
here
and follow them on twitter
here