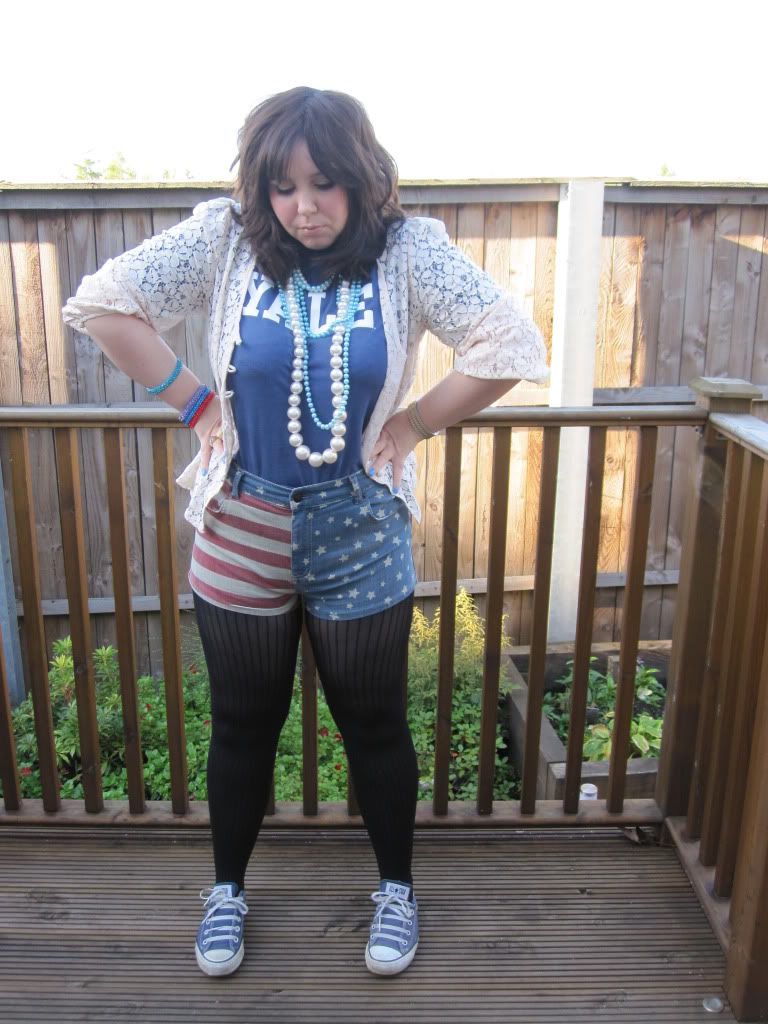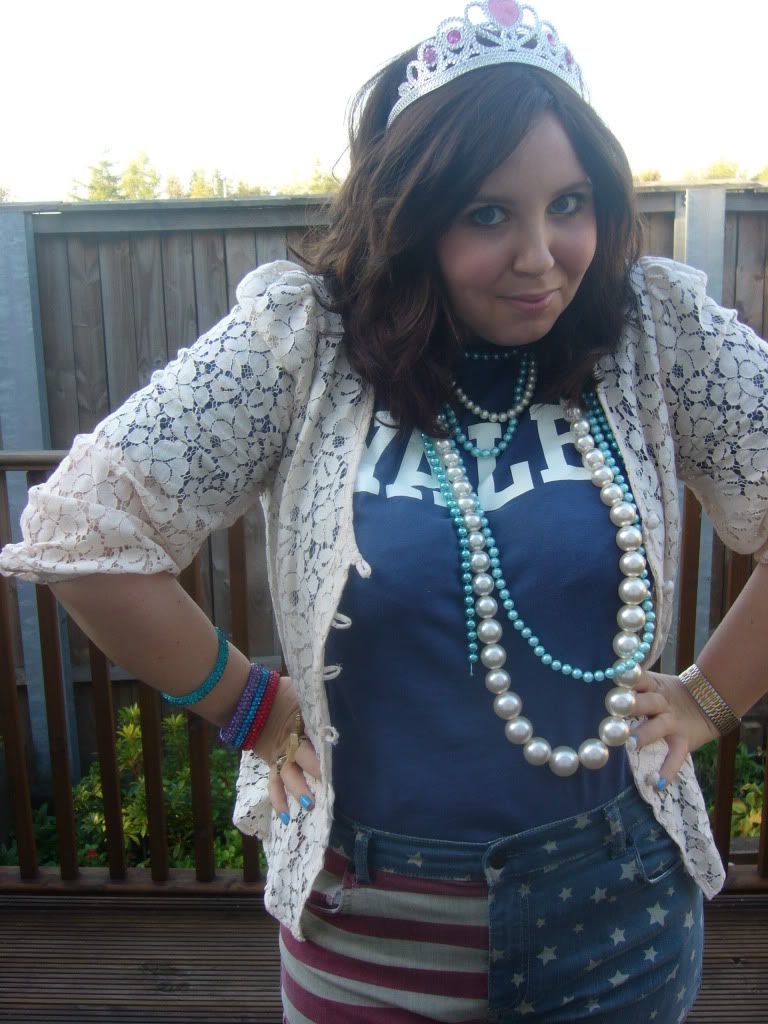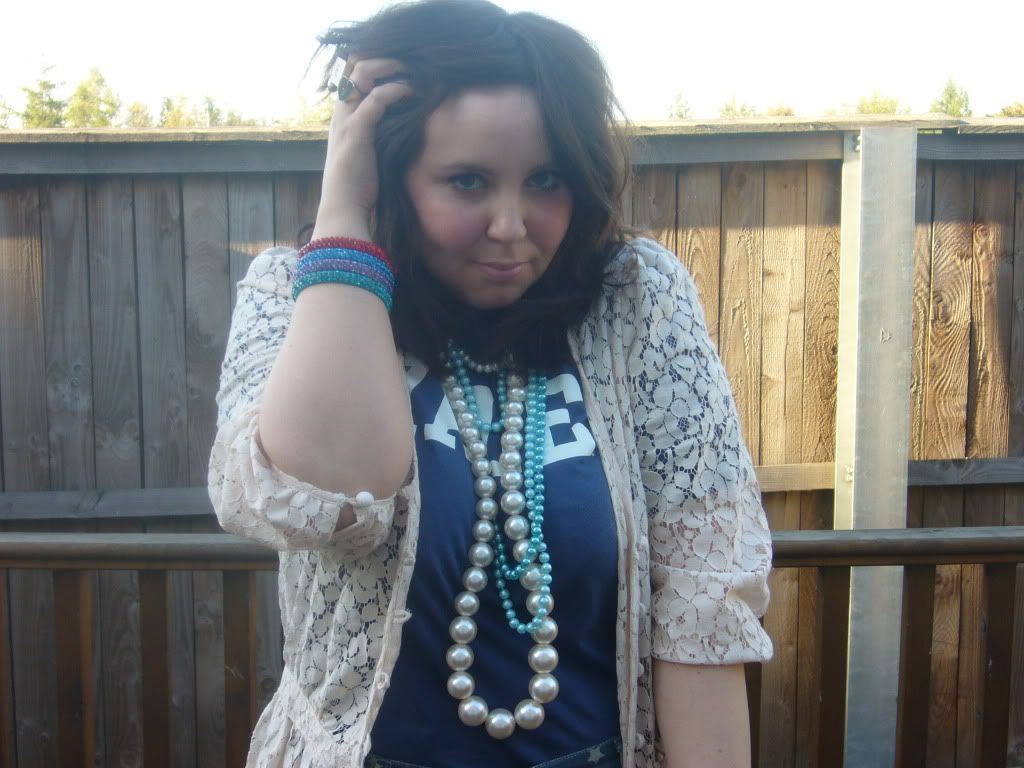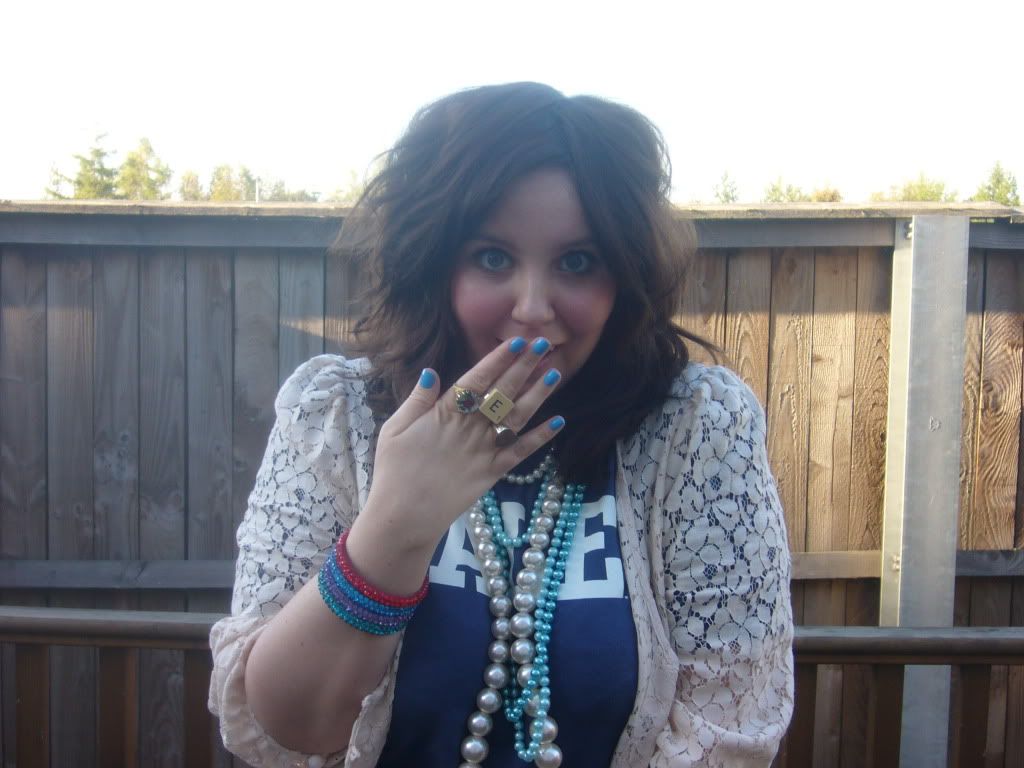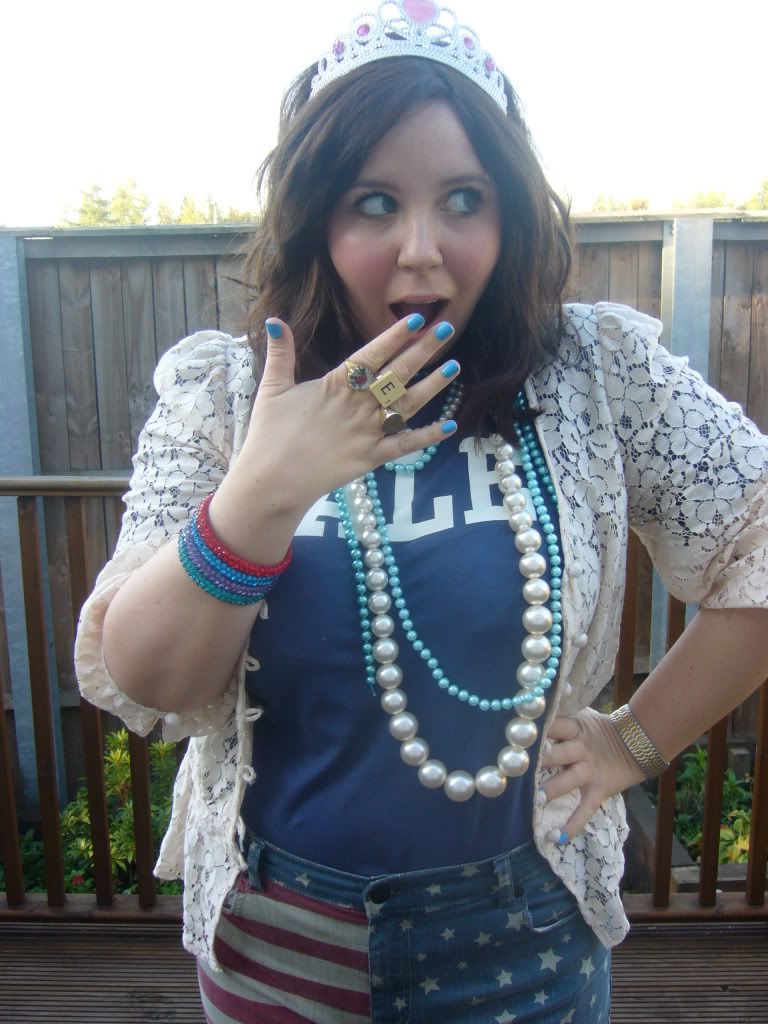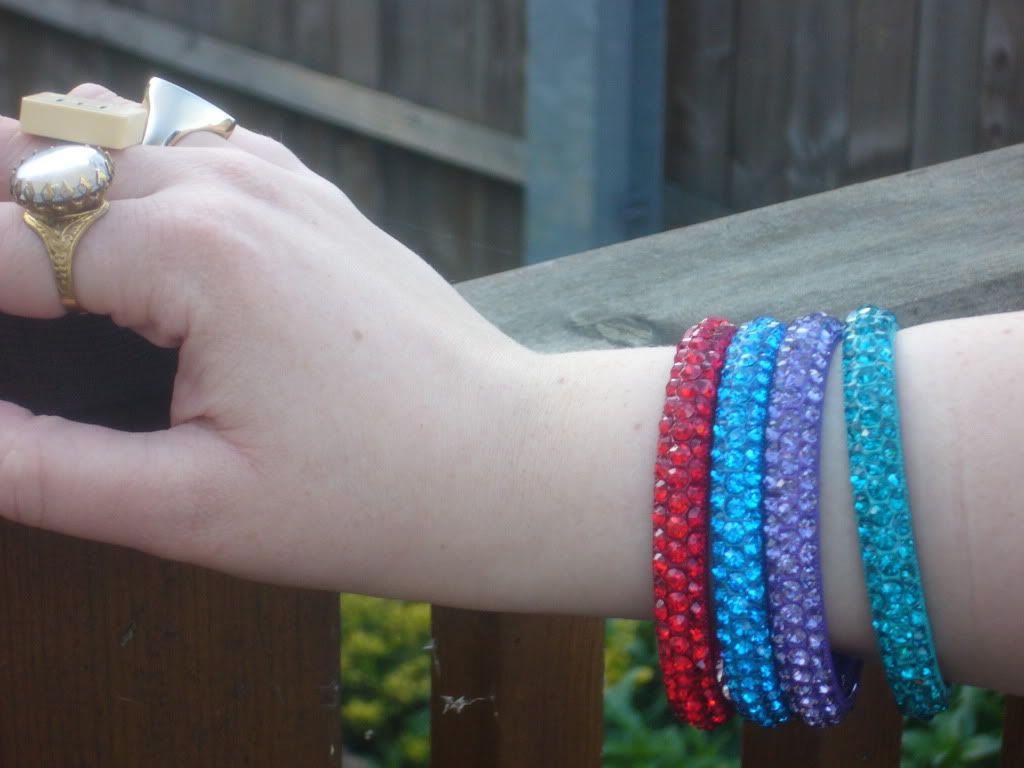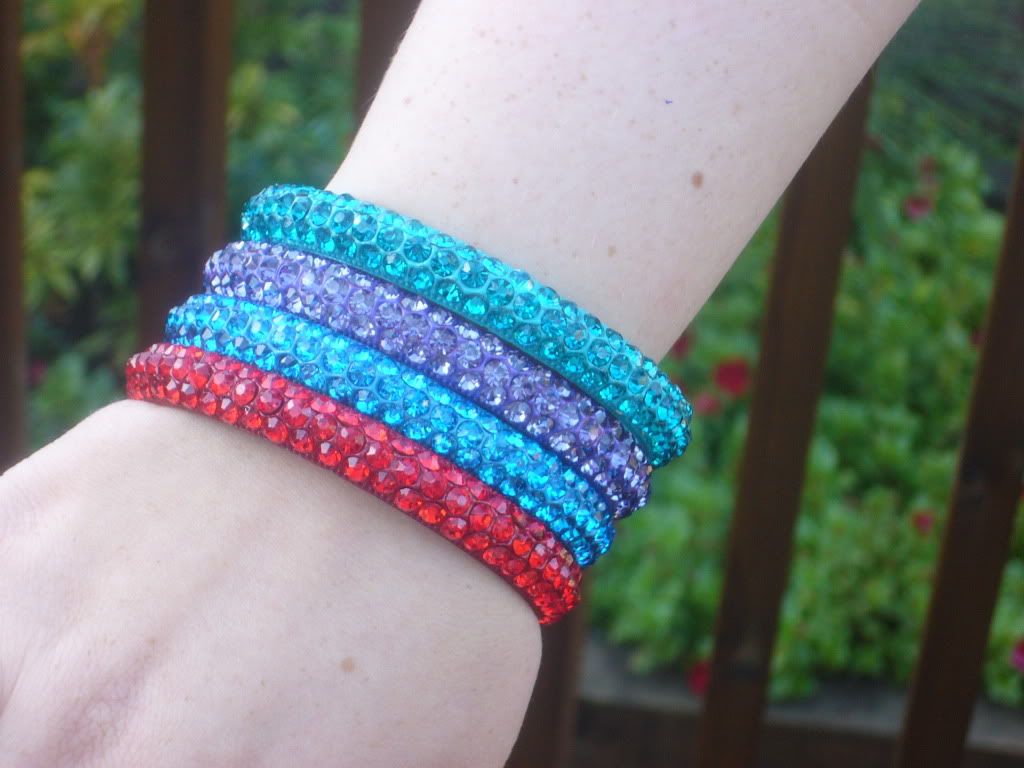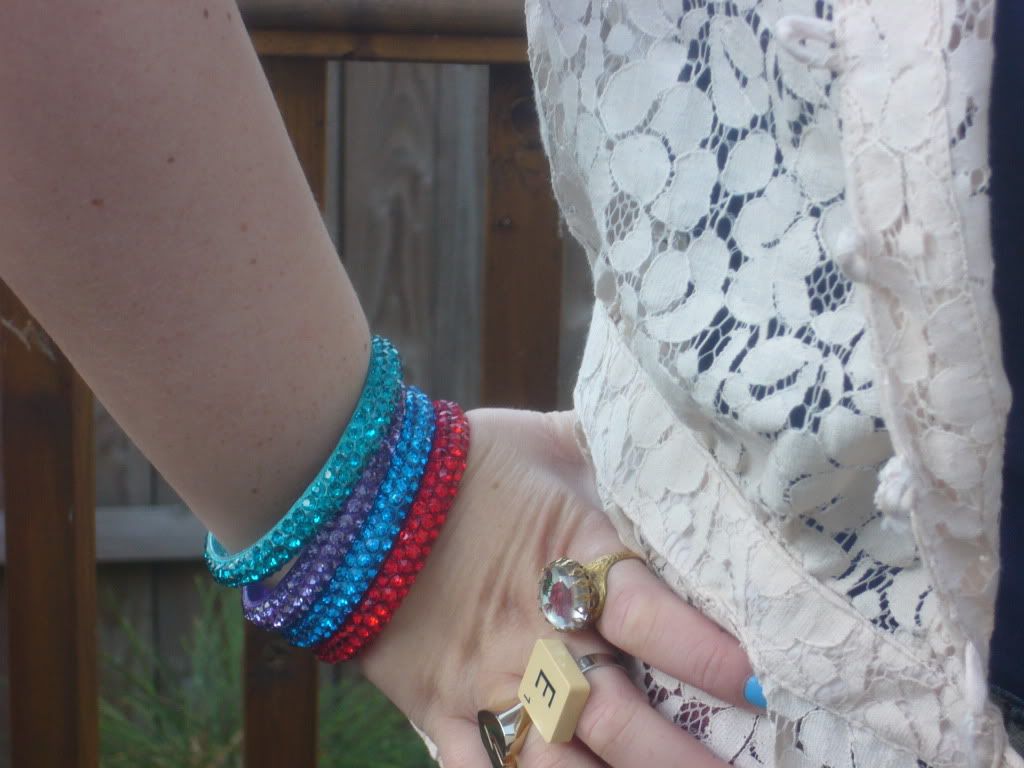 Wearing- Lace Top-Topshop, YALE tee-
Inkwell and Ivy
, Shorts- Topshop, Shoes-Converse,
Rosebud ring + Scrabble ring- Rock'n'Rose, Loveheart ring- Me and Zena, Bangles- Preshhus
So, I thought i would have a some fun and play a little dress-up!
When i accessorise I always like to wear really simple pieces
But i do love to pile things on that don't really match
Wither it be bangles or rings i love just throwing them on.
But the one thing that i never go overboard with is necklaces
So i thought i would put a change to that today
and piled on about 4 Set's of pearls.
Then as an added bonus i found an old plastic tiara (that i got given a few years ago as a joke from a friend)
I would call this look - Americana Alice From Wonderland! hehe!
If you have been a reader of this blog for a while you will have seen me post about the online store called Preshhus
It sells the most sparkly, glittering, girly and chic jewellery around!
Every piece has been designed with the highest quality crystals, beads and semi-precious stones.
Especially there rings, they have the most beautiful big cocktail-style rings
That i would love to have on every finger!
I had spotted the prettiest bangles i have ever seen on Preshhus's twitter background
(I know that sounds dramatic, but seriously when it comes to sparkle I go a little crazy, i just can't get enough)
And I have been lucky enough to get my hands on these 4
They are much much heavier than i thought
Which i was so happy about i hate when you get those really flimsy bangles that get stuck half way up your arm all day
But there is no way these would do that as they have some weight in them
The whole bangle is covered in real Swarovski Crystal's which is just amazing
They constantly sparkle and glisten when the light hits them
The colours are all so bold and strong too
Which makes them really stand out
Like I said above I really love wearing lots of jewellery together hence why I'm wearing them at the same time
But you could easily just have one and you would get the same effect
Also they come wrapped individually in the most beautiful silk bags
Especially for Christmas time
(I would say if your going to buy only one make it the red as it makes such an impact on it's own as well as with the other colours)
I have not taken them off since I've gotten them which was only a few days ago and i have already had so many compliments on them
And my little 1 year old niece came over the other day and she kinda got so excited about them she was freaking out, she couldn't get over the sparkle, so i think its confirmed that my love of glitz clearly runs in the family,hehe!
You can get your hands on the bangles
here
and check out the whole site
here
Also follow the store on twitter
here
, they are so super friendly and will be more than happy to help you or answer your questions
The colours i am wearing are- Purple, Red, Turquoise, Blue