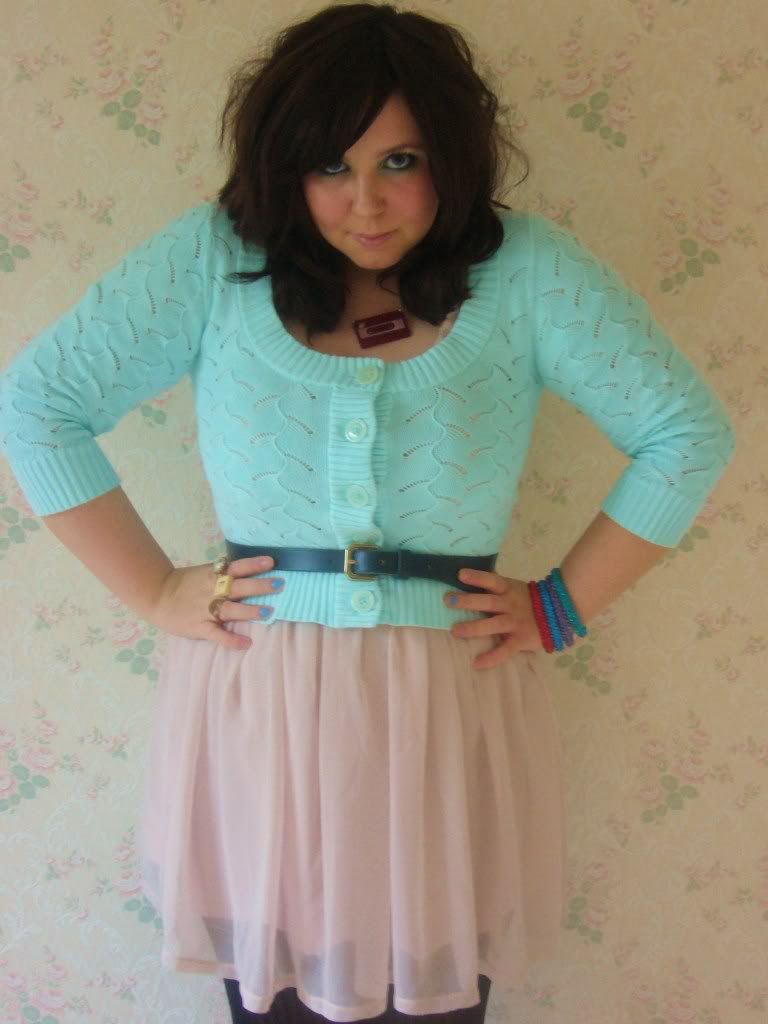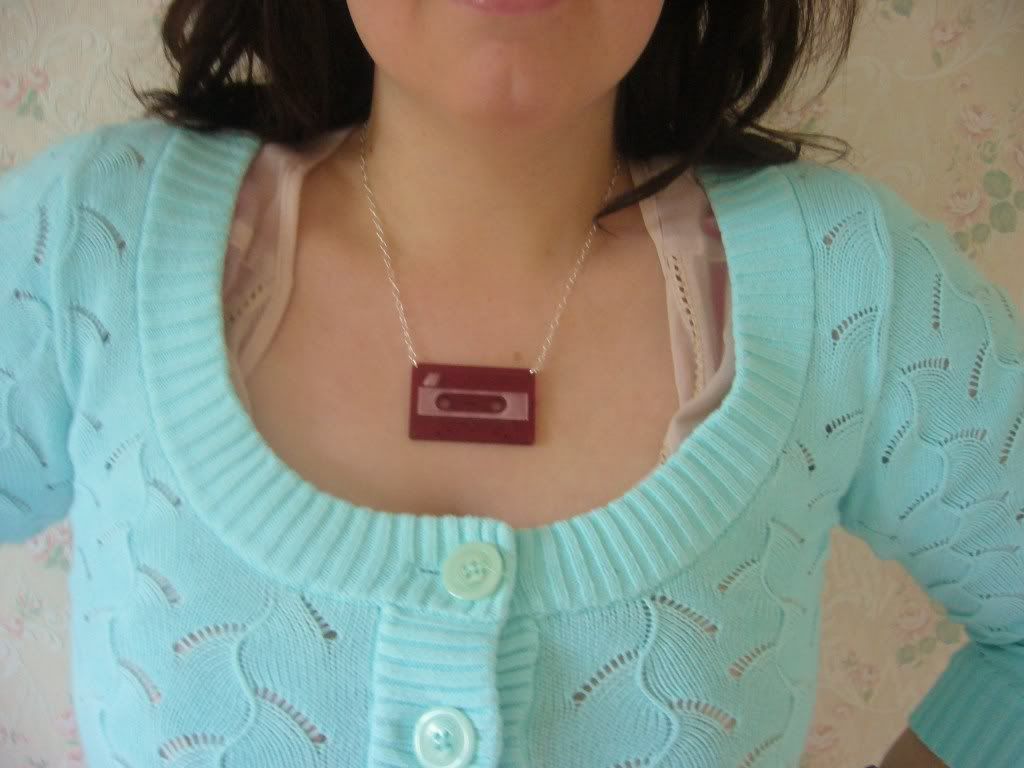 Cardigan-Miss Selfridge, Dress-A/Wear, Shoes-Peacocks, Belt-ASOS, Bangles-
PRESHHUS
, Necklace-
PLASTIQUE*
I felt very lady-like wearing this outfit today
I think its something to do with the floaty fabric of the dress and the pastel colour of the cardigan too.
I got these new shoes yesterday
I had been looking for a little pair of brogue-like shoes for ages but i didn't want to pay to much for them
So i stumbled upon these in Peacocks
I think they are cute and i can't wait till they look a bit scruffy and scuffed i always like my shoes to look more worn in than brand-new-just-out-the-box!
I am still more than in love with my
Preshhus
bangles
I have worn them with everything!
This necklace is from a new jewellery label I'm loving right now-
Plastique*
All the pieces they sell are made out of plastic but they all have the most amazing intricate designs on them
This necklace is a cassette tape and it is the prettiest little thing
I really like the way it add's a fun quirky touch to whatever your wearing!
And the good news is one Is This Real Life? reader will be able to own their own piece of lovely-ness from Plastique* soon as I will be doing a giveaway at the weekend
to win a cassette tape ring- Yes it is as amazing as it sounds-awesome!
So keep an eye out for that!
Happy Friday!