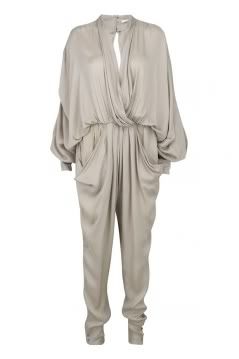 I am in love with this
It's from Marks and Spencer
and it's £55
Only thing is I just can't find it on their site
I'm crossing my fingers that it hasn't been put on yet and that it's not sold out already
I just think it looks so beautiful
Really Halston inspired i think
I can totally see the Studio 54 influence in this style
If i am lucky enough to get my hands on it
then i will be pairing it with an American Apparel floppy happy that i also really, really want
and a nice wooden chunky heel.
So, it was my sisters wedding at the weekend hence the blogging absence
It was a beautiful day
and i just want to say
a big congrats to my sister and her new husband, my new B.I.L
And if your reading this-
You looked beautiful Mich!
Mwah!