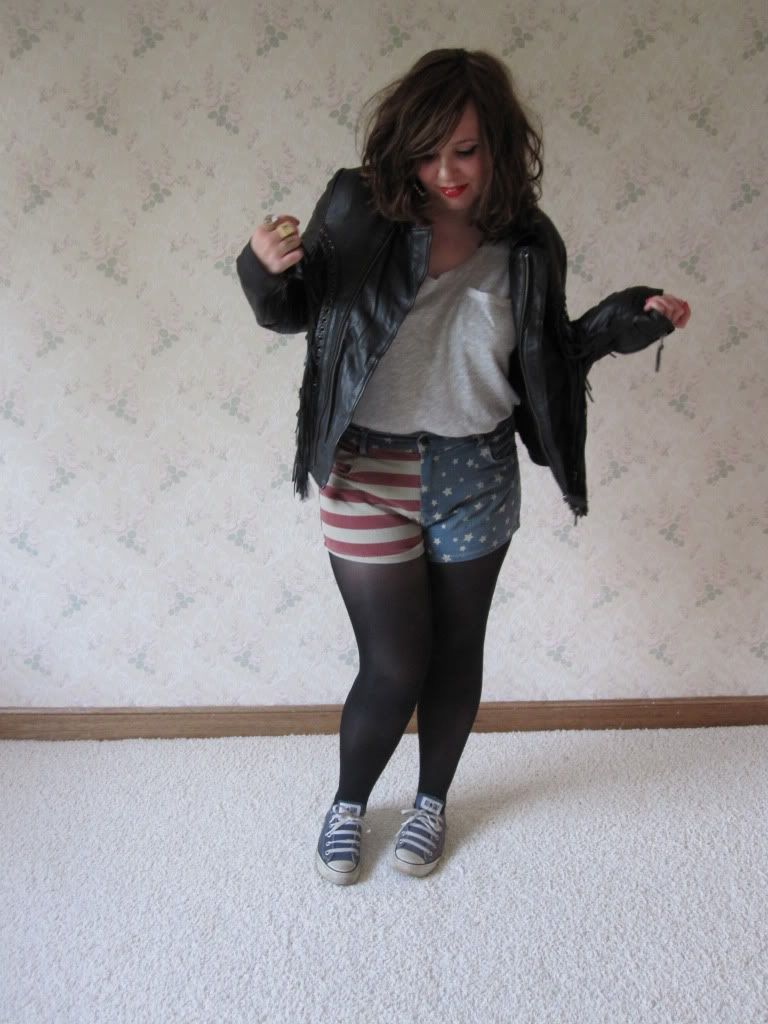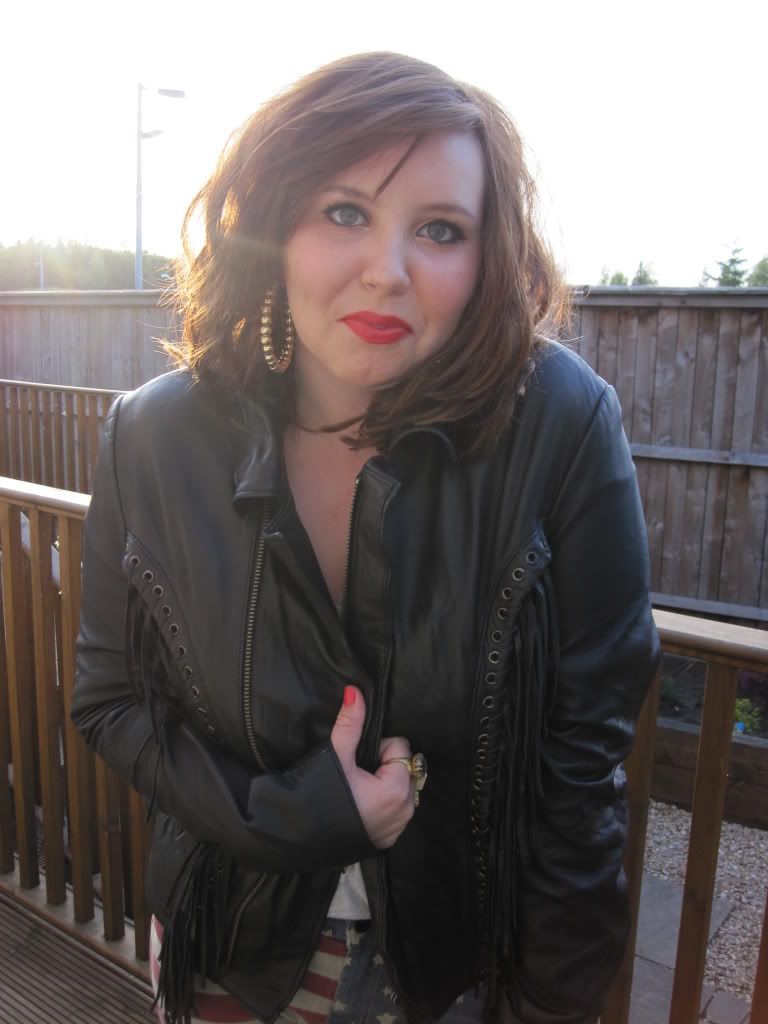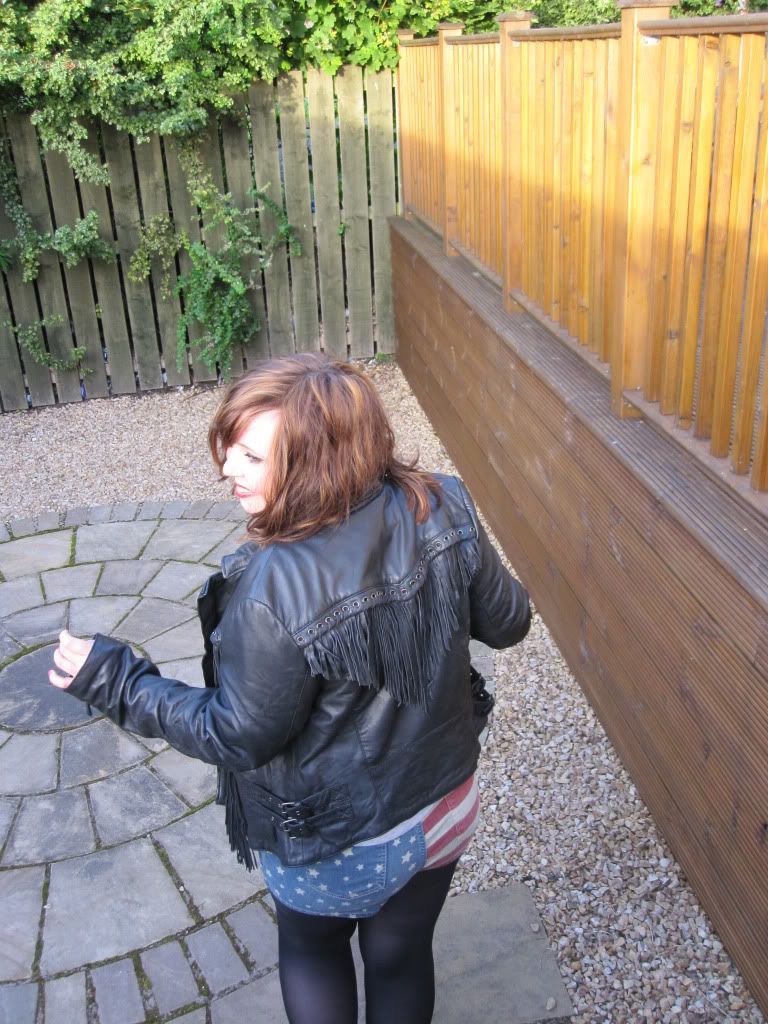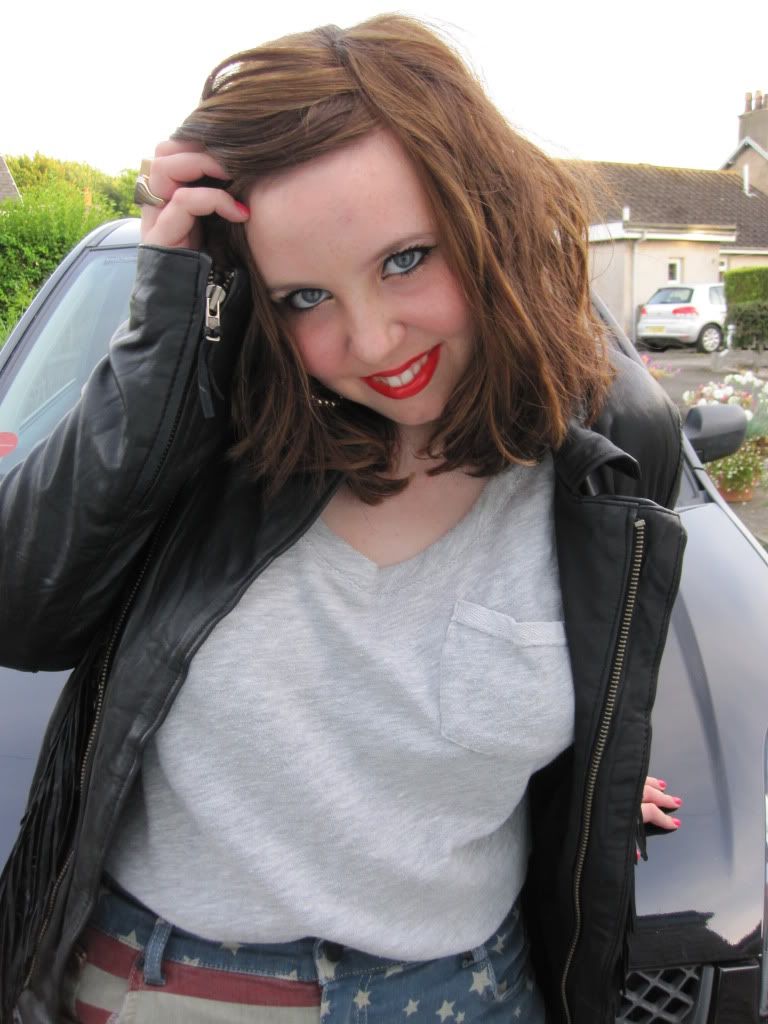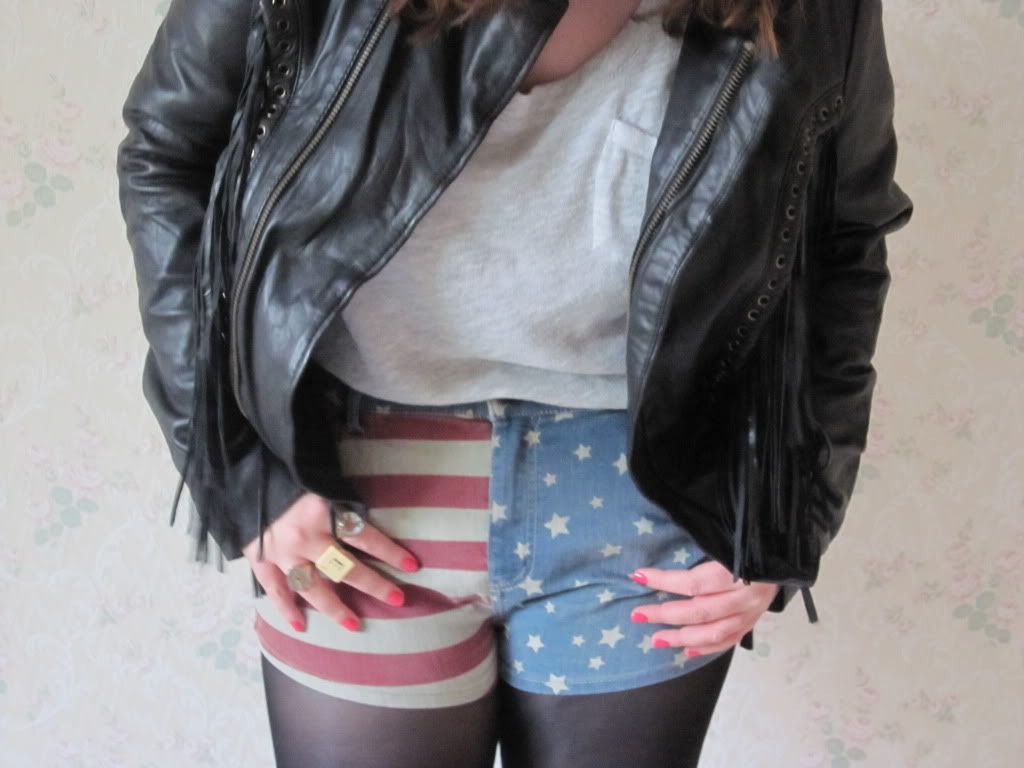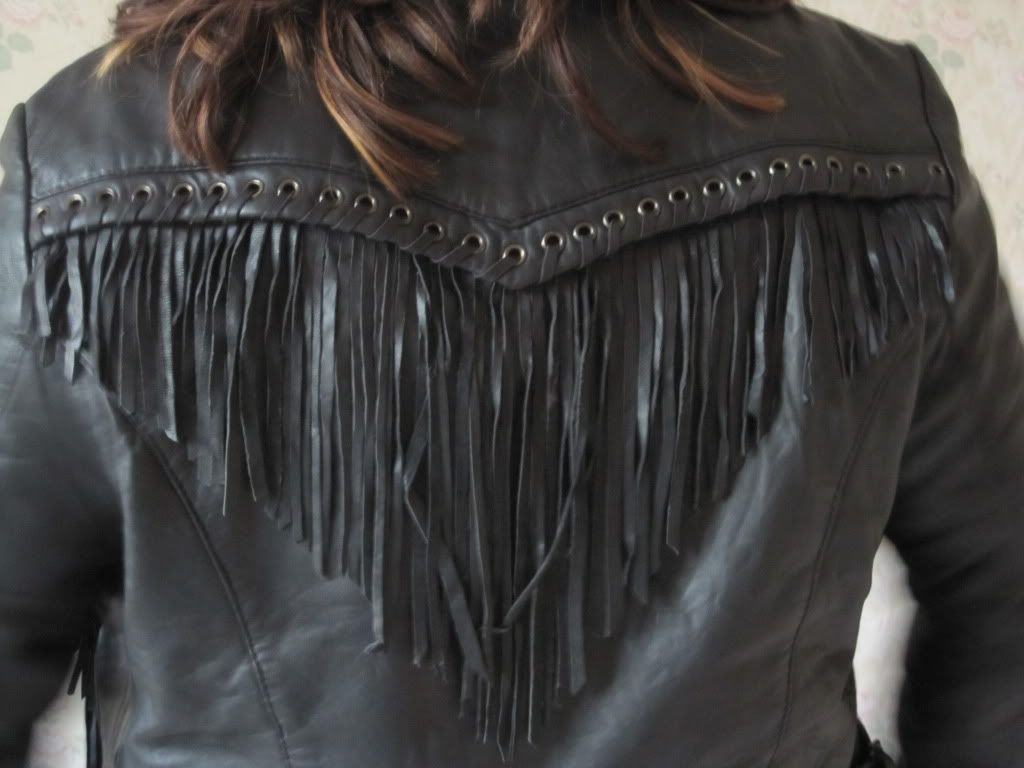 Leather Jacket from Muubaa, Tee- Zara, Shorts- Topshop, Converse, Scrabble ring and rosebud ring-
Rock 'n' Rose
, Heart ring - Me and Zena, Earrings- Topshop
The first time I saw Ferris Bueller's day off
Not only did i fall a little in love with a young Matthew Broderick (Pre- SJP)
But i also became the biggest fan of his girlfriend Sloane's leather jacket,
It was was something about the boxy - loose fitting style and more than anything the fringing
It was the perfect cross between the 80's and a Dolly Parton stage costume
I have never seen anything close to it until i came across this one from Muubaa
Even though it's black not white it is just perfect
I got a size larger than my normal one so it was bigger and less fitted
I am so glad as it is just the way i wanted it to look
The fringing is my favourite bit, i think it's fab how it's on the back too
If you have never visited the Muubaa online store before then you should really head on over as they have the best leather goodies i have seen in a really long time.
They don't only sell jackets but also trousers, waistcoats and to be honest with you anything you can think of that can be made with leather they sell it!
You will have seen Cheryl Cole (Tweedy?) pictured in every magazine wearing her Muubaa jacket lately too.
I was really impressed with the quality of the leather too it's like so super soft
I can't wait till i get it worn in more as well, i love when leather jackets start to look older and the leather ages a bit!
Honestly I kinda think that i will have this jacket stuck on me from now until next year, It goes with everything and it's just so comfortable, I love it!
I got these new Topshop shorts too
I wanted the flag ones since the were released earlier this year
But i decided to get the darker flag pattern as i thought it looked more vintage-y
I really love them, although they are pretty short!
Let me know what you think?
P.s For those of you who read my blog a lot you will have seen me posting about a beautiful jewellery website called
Talullah Tu
, well the fab people over there are having a competition on their
Facebook page
to win £250 of their products all you have to do is 'Like' them!
Check it out!