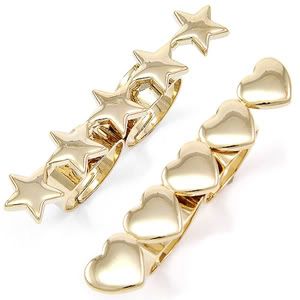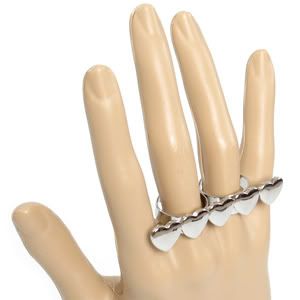 Oh I just love when i find a new store that sells beautiful things
Such a cute little online boutique
It sells a mix of clothing and accessories
All with a quirky twist
If you have been reading this blog you will know that I have been looking for the perfect two fingered ring
I always seem to miss the one's that Topshop and UO have in
So i was so excited to see that Pixie Amor sells some of the cutest ones i have seen and at the best price too
I think my favourites are the Dream, Lucky and Love ones
But i also saw these 5 finger ones two
I have to say i am more than a little in love with these I think they may restrict how much you can actually move your hand
But honestly as long as your fingers have these pretty rings on them then it doesn't really matter if you can't move them that much, does it?
I am always so happy when i find lovely little stores like this and even more so when the prices are just so reasonable too
They ship worldwide too!
Yah!
Oh and on a completely different note
I don't know if you are able to see it all over the world
But seemingly you will be able to see it really well in the UK as we are meant to have really clear skies tonight
Seriously i am so excited
I have never seen a shooting star before in my life and the thought of there being a sky full of them is just so amazing!
So fingers crossed we all see some shooting stars tonight
Remember and make a wish!